TYRINGHAM — Nicholas Felix has transformed a home once owned by Brooke Astor and her second husband, Charles Marshall, into a venue that he hopes she would be proud of.
Astor, then known as Brooke Marshall, sold the home in the 1950s, following the death of Charles Marshall in 1952. In 1953, she married Vincent Astor, chairman of the board of Newsweek and the last American member of the famous Astor family.
It took four years to overhaul every inch of the house at 8 Webster Road and much of the grounds on the 28-acre estate to a place Astor might recognize from when she and Marshall owned the property in the 1940s and early 1950s.
Felix, 42, grew up at the 28-acre estate after his parents purchased the property in 1986 from the Weitzman family for $545,000.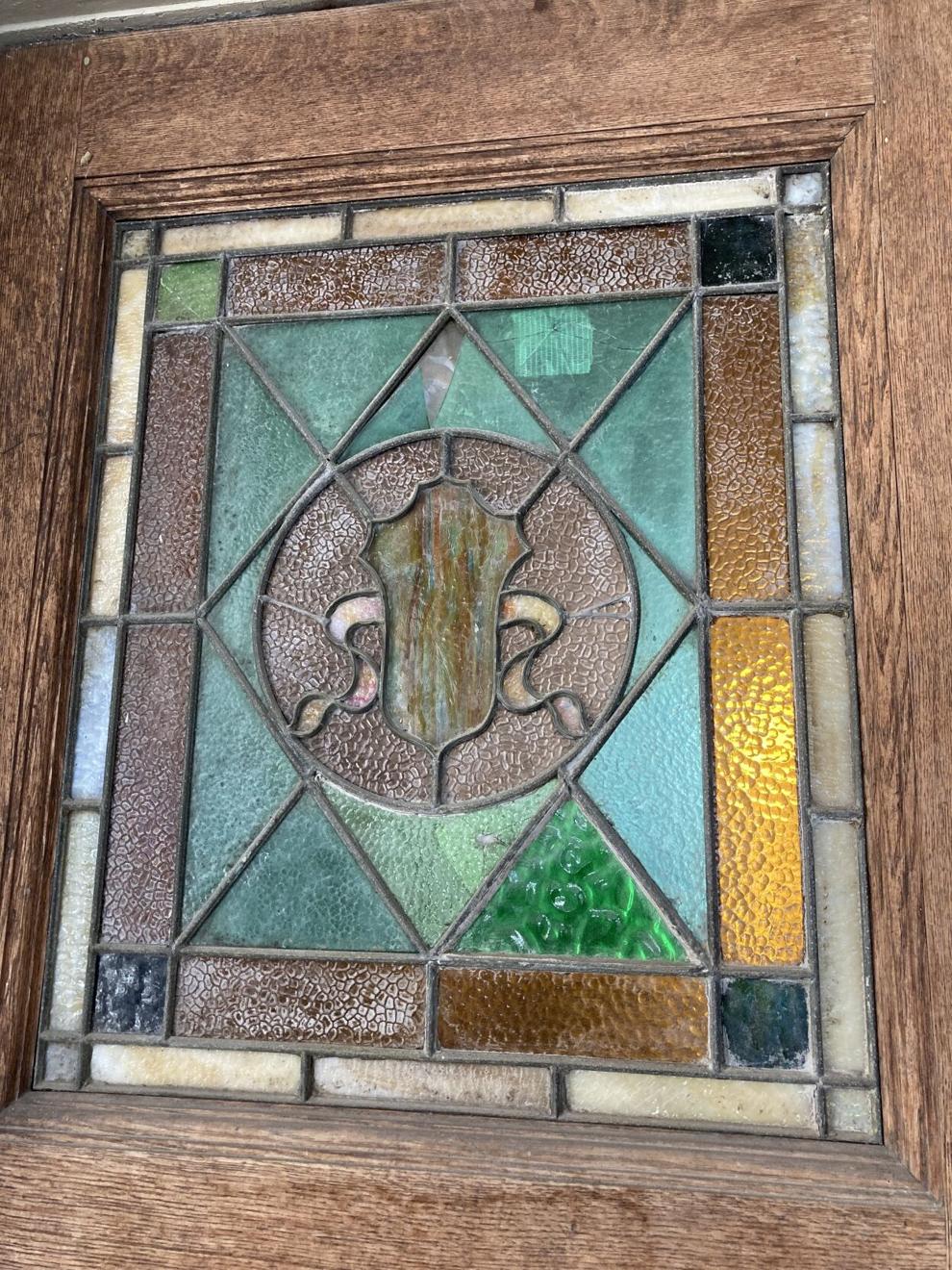 He attended Catholic schools in Pittsfield, graduating from St. Joseph Central High School in 1999. He then entered the Marine Corps serving until 2002. After that, he returned to The Berkshires and did a number of diverse jobs, including theatrical production and performing as a professional magician.
After Felix's parents divorced in the 2000s, his mother, Dr. Veronica Deyeso, held onto the family home, but the maintenance of the house and grounds got ahead of her.
By 2018, Felix knew the property was in trouble.
"I did not know if this house was going to survive, and we would have lost all of this," he said. "It would have collapsed on itself."
He sought advice from professionals.
"Nobody believed this could be restored," Felix said. "Architects didn't believe it. Realtors didn't believe it. Even the attorney said I was out of my mind."
Felix understood their concerns.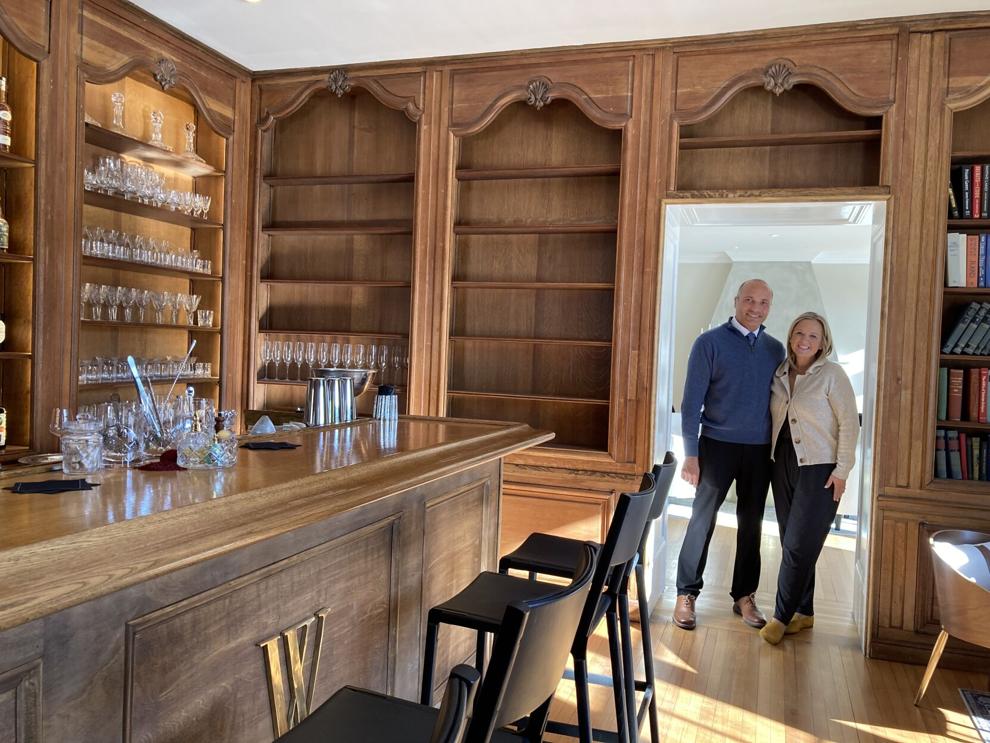 "It looked like something out of a Tim Burton film," he said. "You can quote me on that."
Despite explicit advice to tear it down, Felix and family members borrowed money from Pittsfield Cooperative Bank, injecting more than $3.5 million and four years into the property.
"A lot of the view of the cobble and beautiful Tyringham had been lost over the years because it was so overgrown," Felix's wife, Amy Felix, said. "So it was keeping as many of the natural elements as we could, but also regaining that view, which was important."
After a bruising Planning Board hearing in 2020, in which neighbors raised concerns about noise, Nicholas Felix won a special permit by unanimous decision to hold events on the property. His occupancy permit allows for 99 people.
This week, he returned to the Planning Board to request the right to open a commercial kitchen.
While the property has had its first 10 events with caterers doing prep offsite and in trucks, having a commercial kitchen would allow for a bit more flexibility in offerings, Felix said, particularly for last-minute events during the high summer season when caterers are booked a year or more in advance.
To start, Berkshire Engineering of Lee drew up a plan and overhauled the heating system. 40,000 tons of earth were moved to create a terrace above the house with Adirondack chairs and firepits overlooking Tyringham Cobble.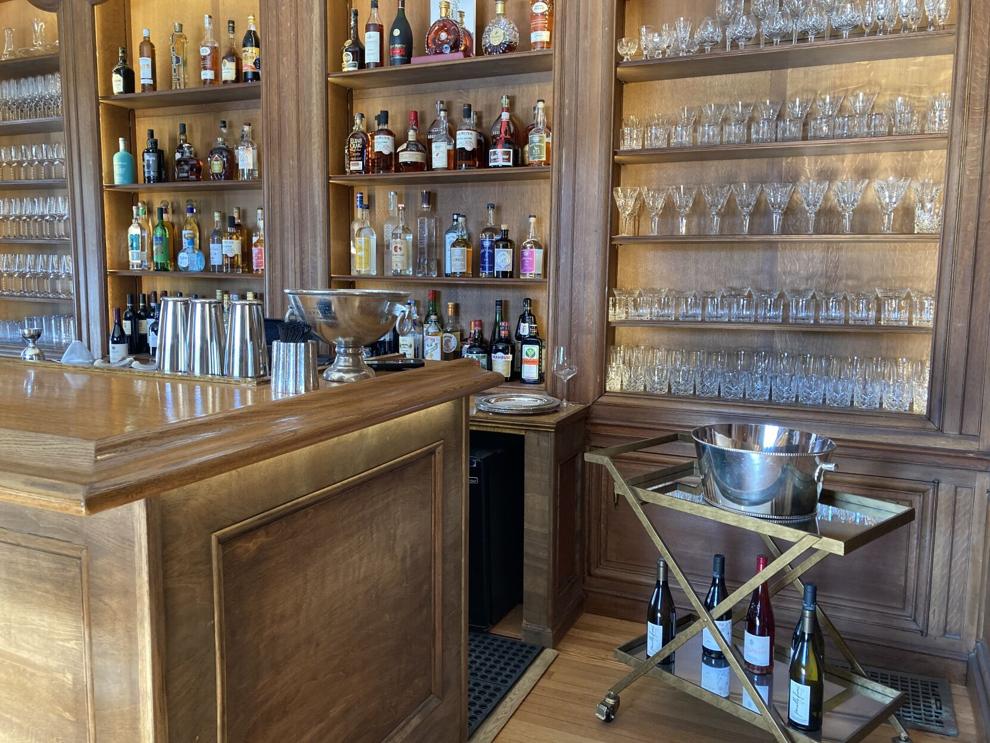 Upon entering the library bar, Felix reached for a copy of "Footprints," Astor's autobiography, in which she wrote lovingly about the view of Tyringham Cobble and about her time spent in the home overlooking it.
Before she became a philanthropist and socialite, what drew Astor (then Brooke Marshall) and her husband, Charles Henry Marshall, to the Berkshires was summer resident Cole Porter, who was a classmate of Marshall's at Yale and a close friend, according to The New Yorker.
Astor entertained friends from Lenox, Stockbridge and Great Barrington, and spent Thanksgivings there.
"We loved lying out on big chairs on the lawn drinking in the beauty of those last golden days; and then, when the sun set behind the cobble, we would come in, light the fire, draw the curtains and have a drink." Astor wrote in "Footprints, An Autobiography."
Astor's grandson, Philip C. Marshall, who worked for 50 years as a historic preservationist, said he was "elated," and believed his grandmother, who was an ardent historical preservationist, would be as well.
Philip Marshall described the Tyringham home as "my grandmother's Shangri La."
"It was a place where she spent time with the love of her life in the countryside, which, stand alone, she adored," Marshall said. "So I've always thought of it with great fondness but not quite sure what its fate was."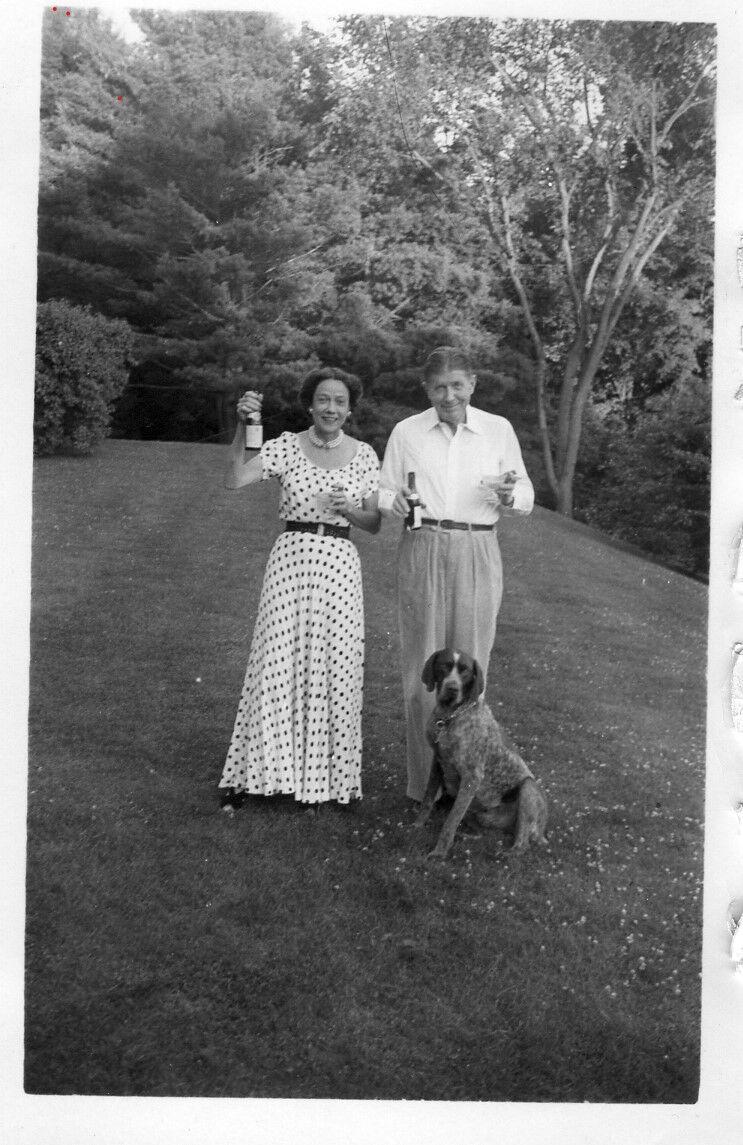 Philip Marshall shared a 1952 photograph of his grandparents, which was taken on the lawn at Tyringham. In the photo, Astor is wielding a bottle of wine in one hand and holding a glass in the other. Her husband is holding a beer bottle in one hand and a glass in the other.
Buddie Marshall (Astor's nickname for her husband) died suddenly at the Tyringham home that year, a moment noted by author Meryl Gordon, in the book "Mrs. Astor Regrets," in which she chronicled the elder-abuse court battle Philip Marshall fought on behalf of his grandmother.
The 1915 home was designed by Harrie T. Lindeberg, who worked at McKim, Mead & White. After he left that firm, he specialized in the design of country houses and estates.
"While his work captured the typical English and colonial influences that were then blossoming in American domestic architecture, his Swedish roots were visible in the houses he designed," according to a March piece in The New Criterion called "Harrie T. Lindeberg & the American country house."
The couple gave The Eagle a tour of the home this week.
The name, Nicholas Felix said, is "an ode to Brooke Astor," adding he thought it was "clever and fitting for this property."
The house is 5,600 square feet with 13 rooms, three working fireplaces, seven bedrooms and five bathrooms. Tucked into the side of a hill, it's visible from Main Road, but does not appear to be imposing. A visitor approaches the house at grade through a pillared portico that frames the view of the nearby mountains.
Restoring the columns, Felix said, took more than nine months.
The visitor then steps into the house through a library that Astor added. Felix spent hours and months refinishing wood in the home's library with craftsmen.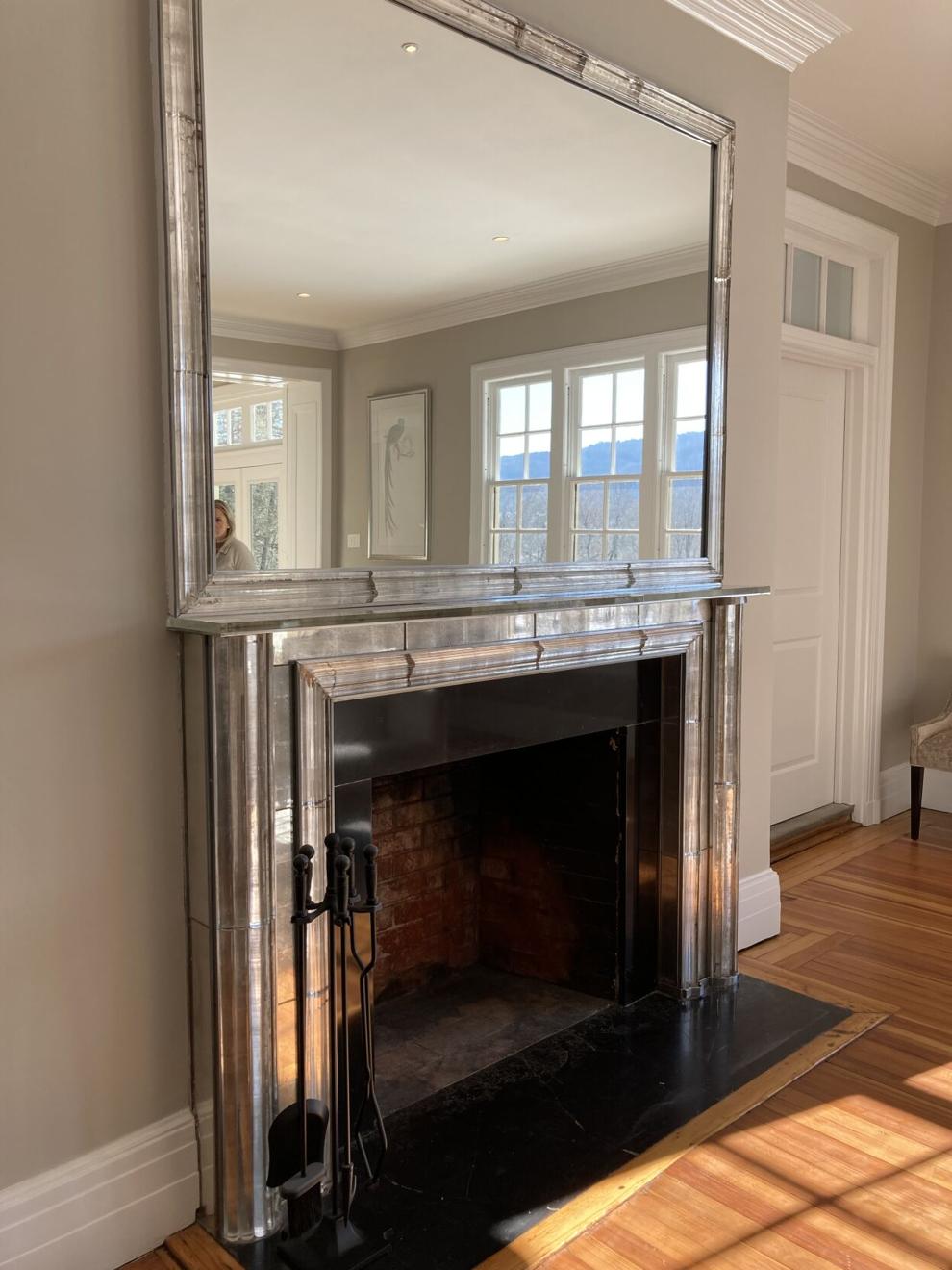 A mantel that Astor also added to the house's private dining room was left as is. It has a mirror as a centerpiece and features thick glass pieces overlaying silver leaf.
There are just three public rooms on the first floor: the library, the great room and the private dining room. Each has a working fireplace. The rooms feel capacious but not large. The word intimate comes to mind.
Windows on the first floor are oriented to the southwest, toward Tyringham Cobble. There's a balcony off the master bedroom on the second floor.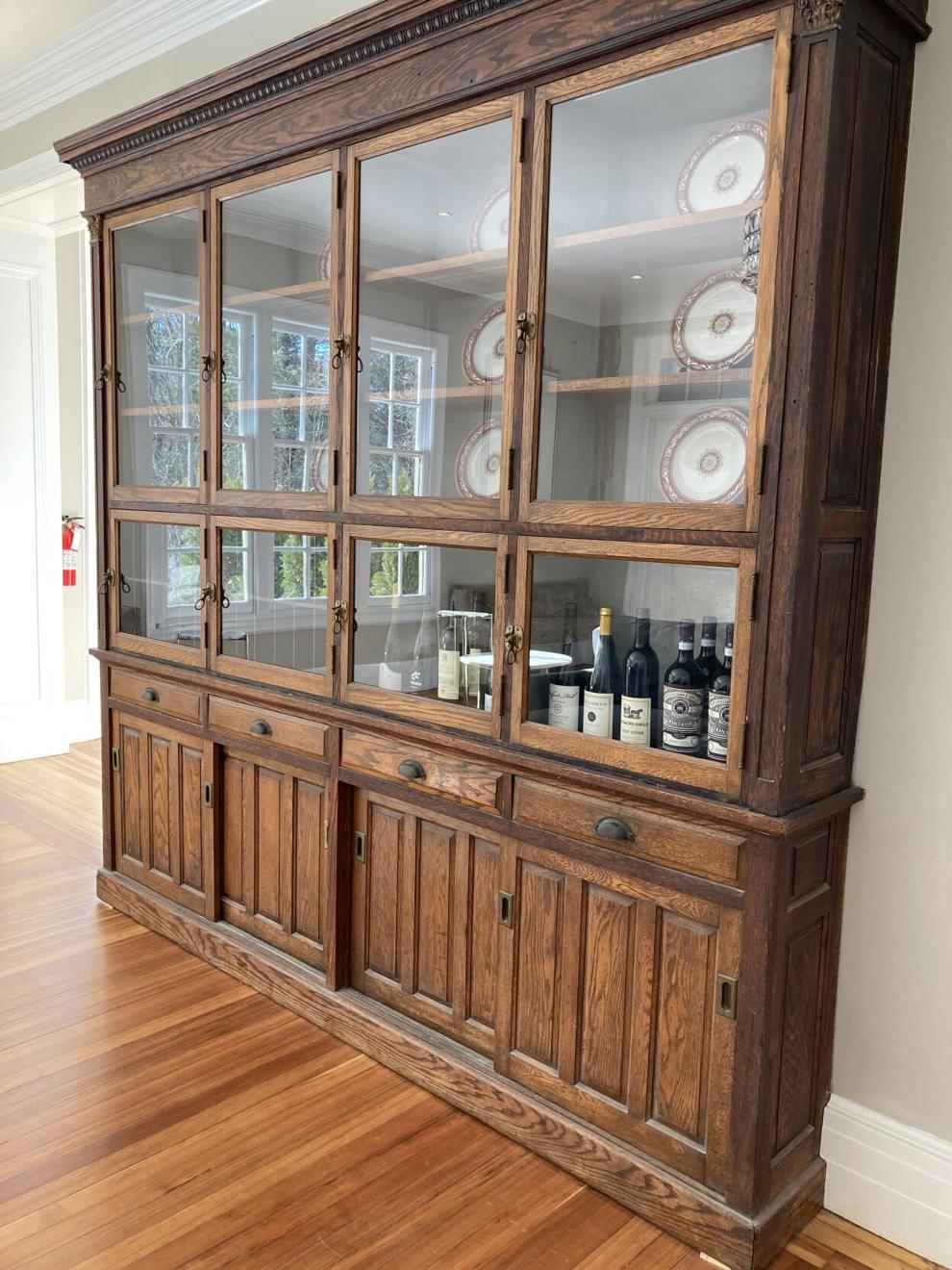 The Felix couple has tried to make the spaces flexible, with furniture that can easily be moved, rearranged or replaced.
They also chose to highlight a grand piece from the kitchen, adding glass to what had been country store shelving and moving the two-part piece to the private dining room as a showcase for China and wines.
At this point, the venue is open for day use. There is no overnight lodging.
Any change in use will require a return to the Planning Board for a change in the special permit.
"I knew when I woke up at 4 in the morning thinking about this if I didn't try to do it I would regret it for the rest of my life," Felix said. "I would have never slept knowing I missed the opportunity to preserve the place."