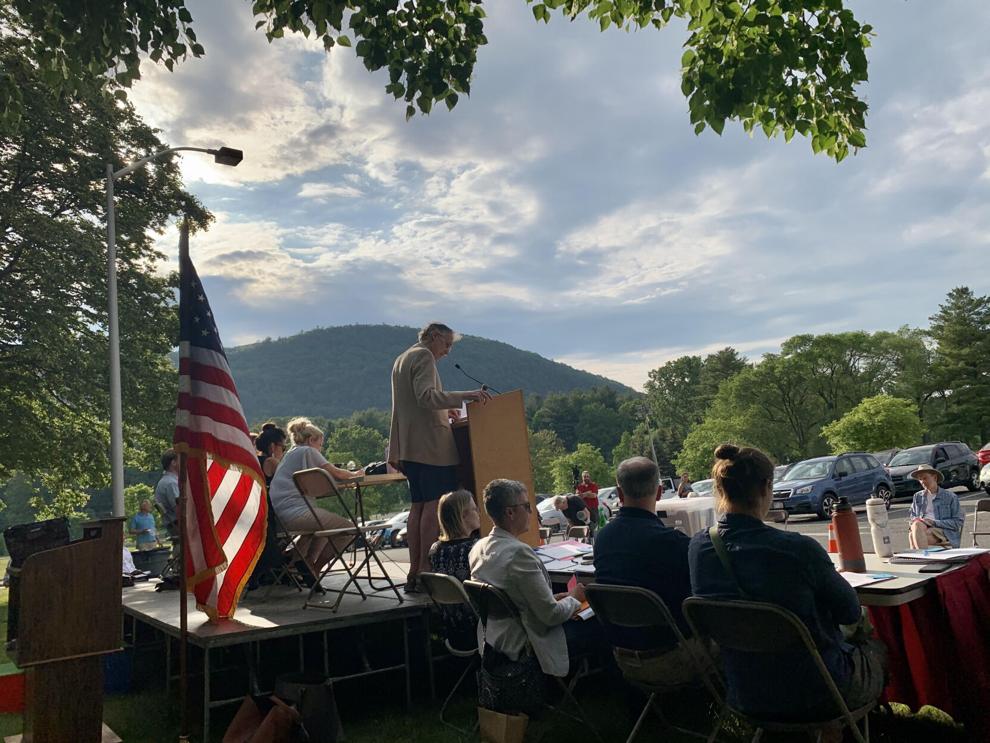 GREAT BARRINGTON — A movement in South County that is trying to zone away the pot industry came up short at Monday's annual town meeting.
Residents at the outdoor meeting debated what proposed restrictions and limits to marijuana businesses or backyard growing might mean in practice, and they decided, 90-66, in a secret-ballot vote requiring a two-thirds majority, to sink that proposal.
Voters also shot down the $1.2 million purchase and construction of a downtown parking lot. Residents and town officials said that it is folly to invest amid a deteriorating high school and old, insufficient housing in a town with many on a fixed or low income.
Residents also approved a proposal to increase resident input at municipal meetings and hearings by allowing residents to speak while pertinent matters are before town officials, rather than at the end of a vote.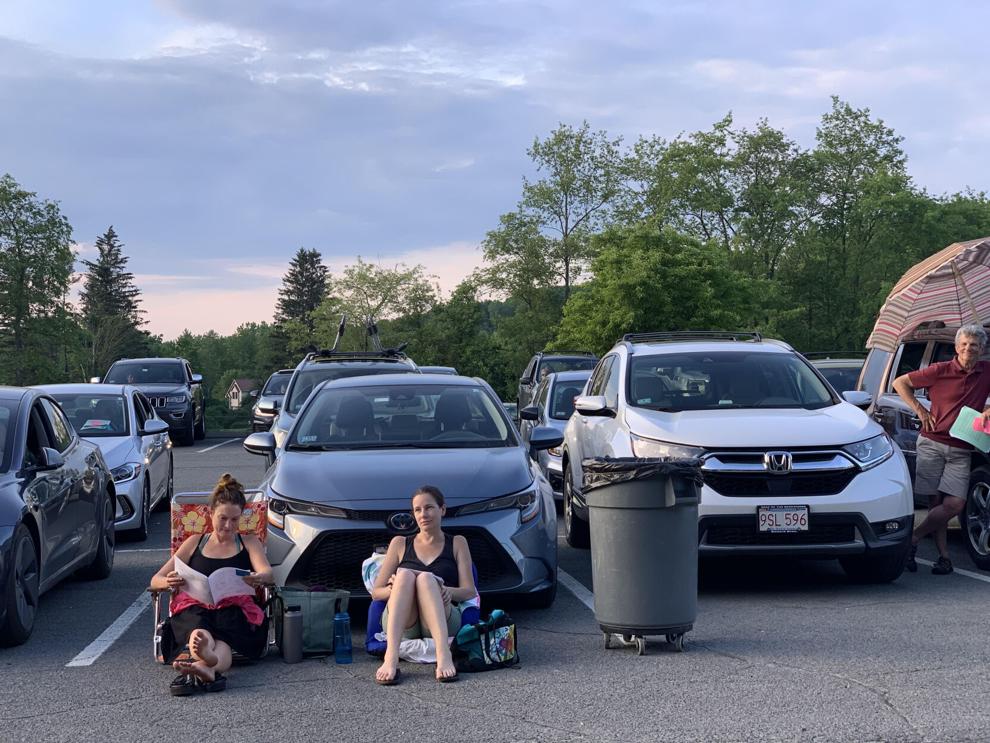 At the town's second year of a drive-in meeting in the Monument Mountain Regional High School parking lot, heat that earlier had worried health officials gave way to a breezy cool-down.
Out of the town's 5,087 registered voters, 192 turned out, according to Town Clerk Jennifer Messina — 3.8 percent.
At the nearly four-hour meeting, voters approved the town's $12.96 million operating budget for fiscal 2022; it was increased by $25,000 on the floor for money to protect the deteriorating former Housatonic School until a decision is made about its fate. Operating costs are up approximately 5.8 percent over this year and include a 2 percent pay hike for employees across departments, a $1.8 million police budget and $2.5 million for Department of Public Works costs.
Voters said yes to $652,959 for nine projects funded by Community Preservation Act money, approved $3.13 million in capital expenses that will include building public bathrooms at Town Hall, and the town's $18.4 million share of the Berkshire Hills Regional School District budget.
It was marijuana and parking that drew the most impassioned debate — peppered with caustic remarks and personal attacks — in a town that still is exploding with change. Those who filed the citizens petition proposing an amendment to marijuana zoning bylaws wanted to add extra rules and wider setbacks, including a 50-foot buffer from any property line for home cultivation. A motion to reduce it to 25 feet failed.
The proposal did not sit well with residents, who last year also blocked attempts to curtail pot businesses.
"It is outrageous that with one new article you seek to control the behavior of a large number of residents in this town that really want to enjoy and make use of their own property," said Stephanie Boszko, who grows her own pot to make a salve. She said the regulations also would infringe on the rights of the many who can't afford large properties to avoid setback conflicts.
Planning Board Chair Brandee Nelson said the board has spent months studying setbacks and their implications, and that this proposal is not the fruit of that kind of labor. Vice Chair Malcolm Fick said the petition would be "akin to banning new retailers," which residents rejected last year.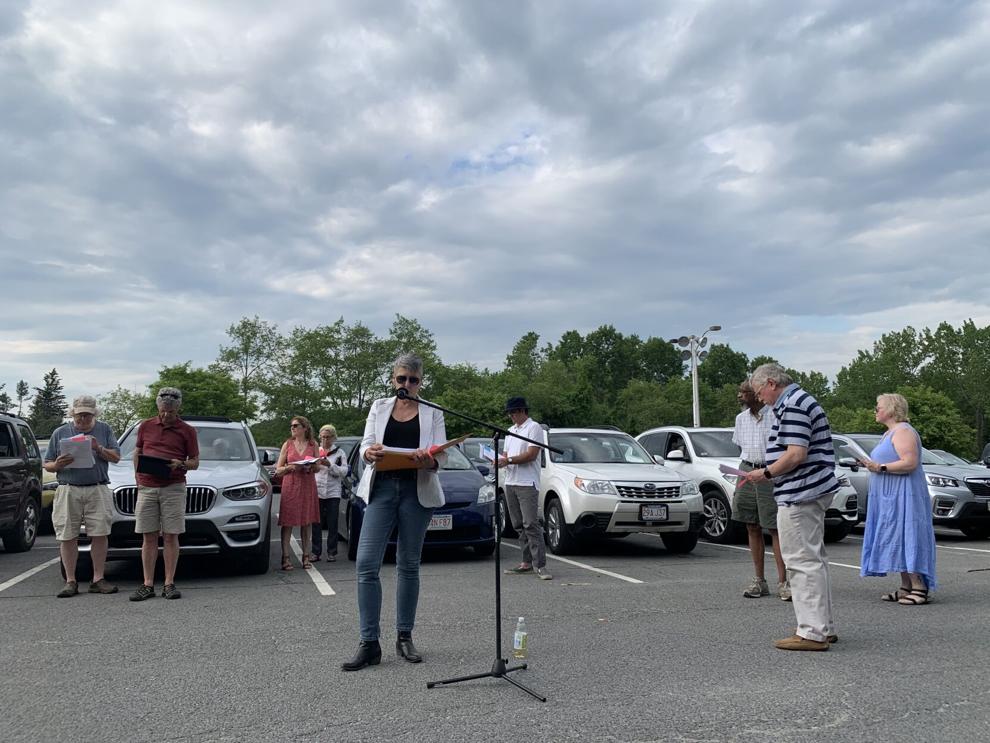 Michelle Loubert, who had initiated the petition and hired an attorney to review it, told voters that the town should abide by its master plan to keep neighborhoods free of odors and other potential pot fallout.
"What other industry is required to pay an impact fee for any negative or adverse impact?" she said.
'Real pressing needs'
Before it should spring for a parking lot, the town should invest in a safe and healthy high school, and help the elderly and those making area incomes, said Planning Board member Pedro Pachano.
"This proposal indicates that Town Hall is more interested in accommodating the needs of automobiles than the real pressing needs," he said, adding that there is no evidence that there is a parking shortage.
The Finance Committee also didn't like the idea, since it nearly would double the capital budget, said committee Chair Anne O'Dwyer. Others said a public lot would support jobs and workers.
Betsy Andrus, executive director of the Southern Berkshire Chamber of Commerce, said new ownership has gobbled up a number lots that locals used to frequent.
"Everything is locked up, gated, private," she said. "It is impossible for the average working person to find a parking spot."
Others noted the absurdity of the proposal as Monument High continues to decay, amid more than a decade of attempts to renovate.
"It's sort of weird that we're talking about spending over a million dollars on a parking lot in the shadow of this wonderful school that's falling apart," James Harris said.