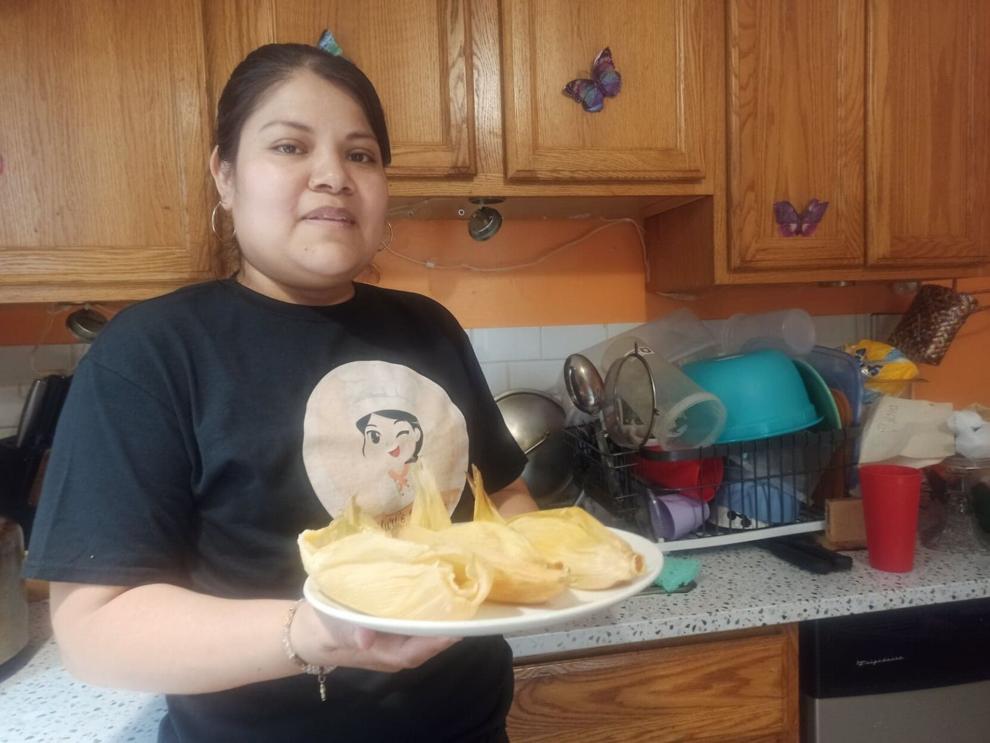 GREAT BARRINGTON — When Yuridiana Zaragoza first started selling her homemade dishes in the Berkshires, she would look for potential customers by knocking on doors and walking up to fellow Latinx people outside of supermarkets.
"I'd tell them, 'I'm from Mexico, make a different dish every day. Here's my phone number, you can order and come pick up at my house in Great Barrington,'" said Zaragoza.
What started as small operation — with Zaragoza preparing dishes one or two days a week to help make money to support her 3-year-old child — has grown into a daily business. She now prepares up to 50 dishes each day and sells them through her Facebook and Instagram pages called Yuri's Kitchen.
Zaragoza, 27, who moved to Great Barrington in 2019 from Oaxaca (pronounced wa-ha-ka), Mexico, said her food is more traditional because she doesn't try to only cook dishes that Americans would recognize.
"Sometimes I feel like here people don't know much about Mexican food beyond soft tacos and flautas," she said. "Mexican food is a lot more diverse than these two recipes."
Zaragoza likes to vary her dishes. For example on a recent Wednesday, she cooked huarache, a fried dough named after a Mexican salad, topped with marinated pork cutlets, nopales and guacamole.
Two weeks ago she cooked molotes, a corn-based pastry filled with potatoes and chorizo, wrapped like a cigar, resting on lettuce and topped with bean sauce and cheese.
About 80 percent of Zaragoza's customers are from the Latinx community, and some come from as far away as Lee or Pittsfield. The dishes are a way for some customers to alleviate their homesickness.
"Especially kids, they are far away, they want something that's theirs and they ask me for very special things," she said.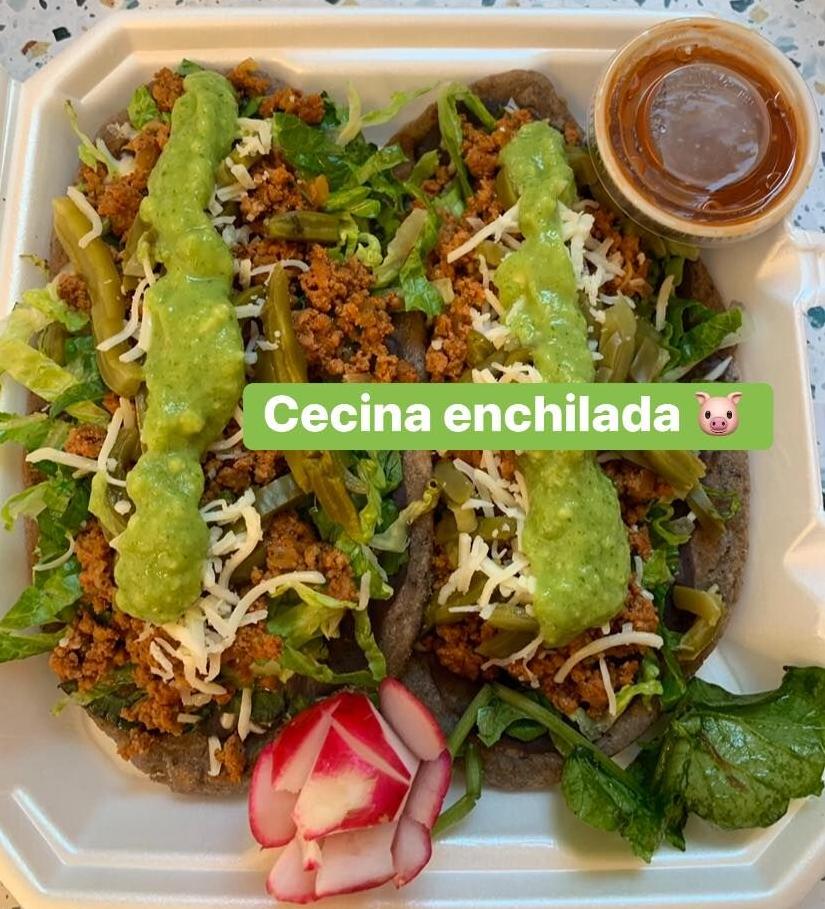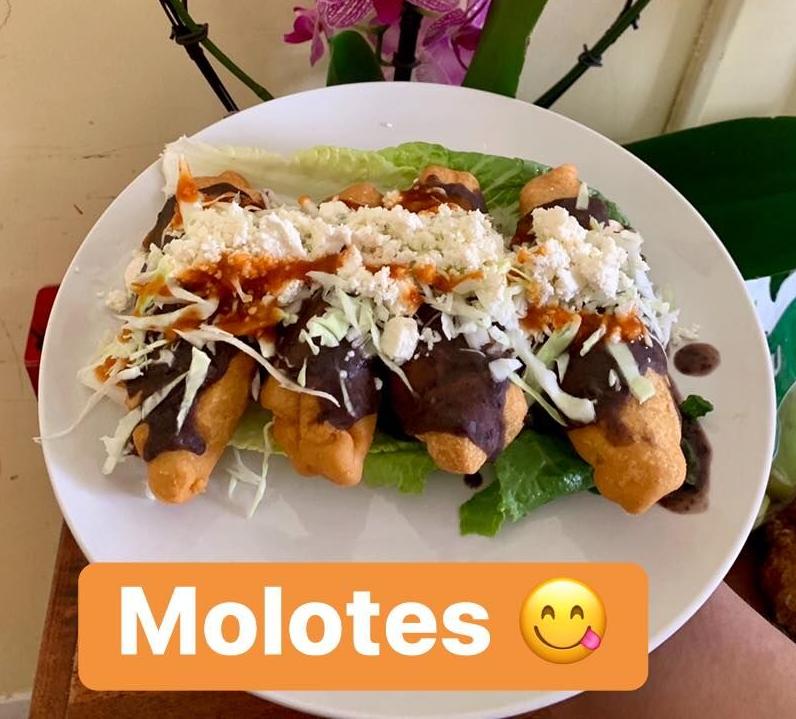 At the start of every week, Zaragoza posts her weekly menu on social media. She starts prepping food around 6 a.m. and finishes by 11:30 a.m. After cleanup, usually around noon, she begins selling food. Zaragoza is sometimes open until 6 p.m. to accommodate people's work schedules.
The last six months have been especially difficult with the rise in inflation. Besides meat prices, a lot of takeout items — like boxes, bags or cutlery — have also gone up. She has raised her meat dishes by a dollar but has tried to keep her other prices down.
On her off days, she drives to Poughkeepsie, N.Y., to buy the ingredients at a cheaper price. Some food items like dry chili or the Mexican husk tomato are not available locally.
Zaragoza is originally from in Oaxaca. Growing up, she and her mother Juana Agustín sold tamales and tacos.
A year ago, her mother opened a restaurant in Mexico. It's a dream that Zaragoza is working on as well. Three times a week, she takes entrepreneurship classes on Zoom.
"A lot of my clients say they'd like to have a space to come eat my food, but we know it's hard and there's so much to learn before," she said. "But I didn't think I'd be so successful before. It has shown me that if you want and you keep at it, you'll succeed."