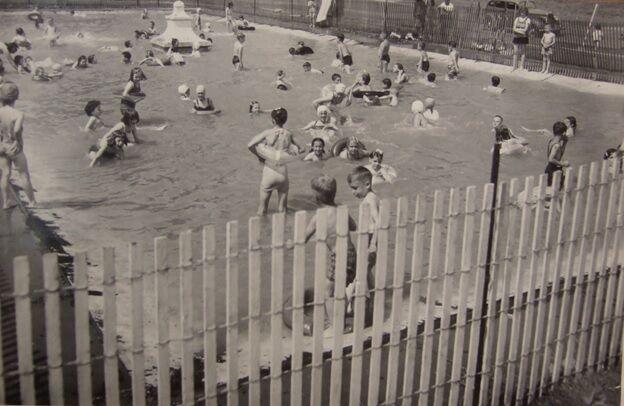 The exceptionally warm weather this year made me reflect on how we handled the heat as kids in Pittsfield in the 1950s and '60s.
Most of us did not have air conditioning in our homes, and very few of us had access to swimming pools. We did have lake beaches. But, until we were much older, we had to wait until our folks were willing to take us to them.
Pittsfield had 21 playgrounds staffed by college and high school students that supervised games, sports, competitions, crafts, plays and talent shows. These fun activities often distracted us from hot weather.
One of my favorite playgrounds was in Morningside, located at Crane School on Dartmouth Avenue. In addition to activities, it was the only playground located on school grounds that had a wading pool for those of us around kindergarten age.
As a youngster, I never gave much thought to the name Crane, but knew there were Crane paper factories in Dalton. Named for this papermaking family, the $300,000 Crane School took several years of planning and building before it opened in October 1913. City leaders made sure their plans included enough space to build a playground. Interestingly, Crane was not initially selected to be the name of the school or playground.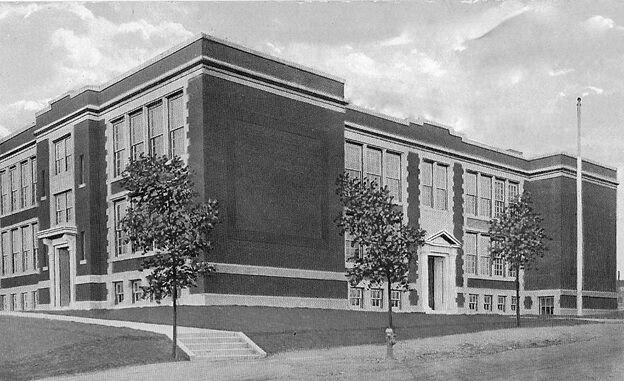 Planners proposed it be named the William L. Adam School. Adam, a local bank treasurer, was the chair of the Pittsfield School Committee and soon to retire from this role. He was well-respected by his colleagues for his contributions over two decades of serving the committee.
Pittsfield built 10 schools — many of these under Adam's leadership — due to population growth during that time. It was nearly 40 years before Pittsfield built more elementary schools.
In spite of his leadership and accomplishments, Mr. Adam felt that the school's naming should not go to a member of the committee. (Adam, who worked nearly 50 years for Berkshire County Savings Bank and eventually became its president, disappeared in 1933 and is one of the city's most mysterious unsolved cases in its history.)
Hence, the building and playground were then named for the Crane family, whose members were major benefactors to the community. Two prominent members of the Crane family, who ran the paper mills, appeared at the dedication ceremony of the building also attended by 200 people. These family representatives were Zenas Crane, who donated to the city the Berkshire Museum and Pittsfield Boys Club, and his half brother, Winthrop Crane, former Massachusetts governor and state senator. Winthrop was also a large contributor to local hospitals and other nonprofit organizations.
The Crane School building itself was described as "H"-shaped, a style new to Pittsfield. It was two stories high, made with bricks with terra cotta trimmings, and had a stone basement.
One of the largest of the city's grade schools, Crane had 16 classrooms, a teacher's room, a principal's room, and two rooms for books. The Crane playground was created following the opening of the school.
In 1922, city leaders approved building a large wading pool in the playground. The pool was 50 feet by 100 feet and 15 inches deep. The cost of construction was $5,000, which was partially paid for through community fundraising efforts.
Over the years the pool became quite popular and allegedly deep enough to give young folks swimming lessons. Wading only was my experience through kindergarten years. The pool was maintained, and had to be repaired often, by the city.
In 1980, city health officials felt that more sanitary and health regulations were needed for public safety. Sadly for youngsters, the Crane pool was permanently closed.
In 1998, the former wading pool was converted into a skate park and marked off for roller hockey. The skate park cost $109,000 to build, with $29,000 of this amount coming from the state Attorney General's Office. Interestingly, these latter funds originated from a $9.5 million settlement that the Reebok athletic shoe manufacturer had made for allegations of price fixing.
As Pittsfield's population declined over the next few decades, the newer elementary schools built since the 1950s were updated, and replaced the aging century-old structures. These older multi-story brick school buildings were either repurposed or razed.
Crane School closed in the early 1980s and was subsequently turned into apartments. In 1999, Blythewood Realty bought the building at auction for $900,000 and invested $1.3 million to convert it into 16 condominiums. The condos were available in 2005, and bought primarily by retirees and young professionals. The units ranged from 600 to 1,250 square feet and were initially priced from $120,000 to $190,000.
When I visit the city and drive by the Crane building, I reflect on the days of it as a school and the playground with its wading pool. But, the conversions were inevitable. When I visit my hometown, I always seem to quote Bob Dylan, who prophesized, "The Times They Are A-Changin!"