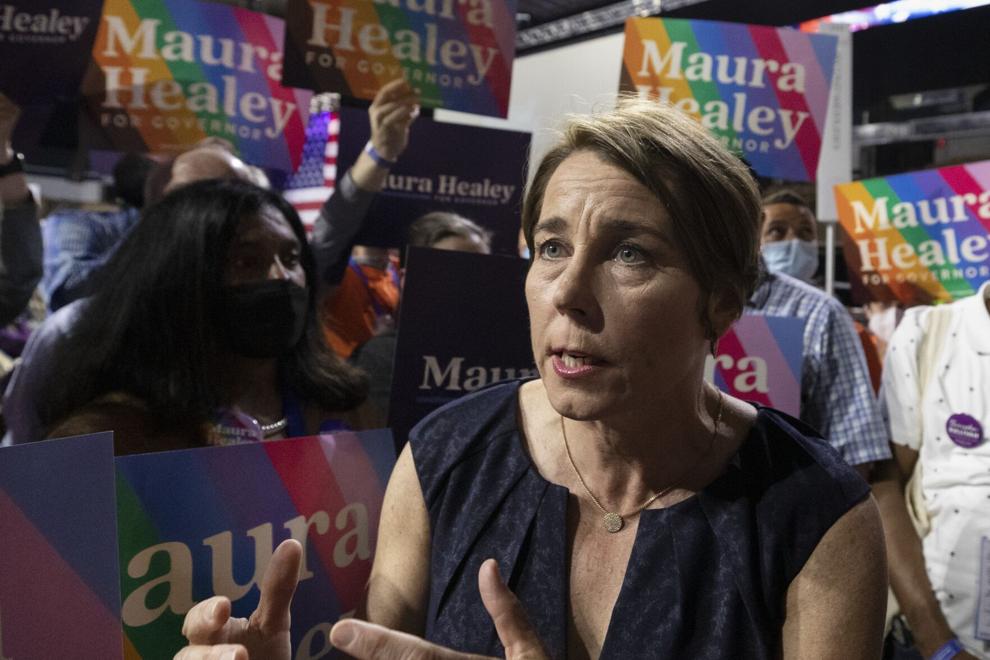 The Democratic and Republican state conventions have chosen their candidates for the fall elections and Democrats are prepared to coronate Attorney General Maura Healey as the next governor. I mean, what could go wrong?
Well, a couple of things. Liberal Massachusetts has never elected a woman governor. The road to the governorship is littered with the failed candidacies of attorneys general — Martha Coakley, Scott Harshbarger and Tom Reilly among them. Then there is the political breakdown of the state's roughly 4,732,000 voters. Unenrolled voters are the majority with 57.4 percent, followed by Democrats with 31.6 percent and Republicans with a minuscule 9.7 percent. It was those unenrolled voters who enabled Republican Gov. Charlie Baker to win the last two elections, and they will be decisive this fall.
Governor
Healey was an unknown when she first ran for attorney general, but after seven years in office, and with Baker a lame duck, she is the state's highest-profile elected official. Her battles with the Trump administration and her consumer advocacy, most notably in the lawsuit against Purdue Pharma, have made her a name brand.
Healey easily won the endorsement of the state convention, which it should be noted is attended largely by party insiders comprising one-third of one percent of all state Democrats. She will be joined on the Sept. 6 ballot by Sonia Chang-Diaz, the state's first Latina state senator. A progressive and strong advocate of "Medicare for All," Chang-Diaz will attack Healey from the left, but the Bostonian is not as well-known as Healey across the state.
A Republican convention dominated by Trump supporters backed former state Rep. Geoff Diehl, who has been endorsed by the former president. In his one statewide race in 2018, U.S. Senator Elizabeth Warren defeated Diehl 60 percent to 36 percent.
Trump is hugely unpopular in Massachusetts based on the election results of 2016 and 2020, but for Trump idolaters it is more about their hero than it is about winning. It is possible, however, that businessman Chris Doughty may save the party from itself.
Doughty's candidacy for governor was endorsed by Baker, who is generally popular everywhere in the state with the exception of the far-right Republican State Committee. Doughty made the ballot with 29 percent of the vote to Diehl's 71 percent.
Unenrolled voters can vote in either primary, and if enough take a Republican ballot and vote for Doughty he could follow Baker's path to success. It is safe to say that the Democratic candidates are rooting for Diehl, whose appeal may not extend much beyond the small Republican base.
Lieutenant governor
Democratic state Sen. Adam Hinds fell just short of the 15 percent vote threshold needed at the convention to qualify for the ballot, leaving the Berkshires unrepresented in statewide races. Pittsfield native Benjamin Downing, a former state senator, abandoned his race for governor early on because of disappointing fundraising.
Both were eminently qualified candidates, but neither could get traction against candidates from heavily populated central and eastern Massachusetts. Maybe the Berkshires belong in Vermont.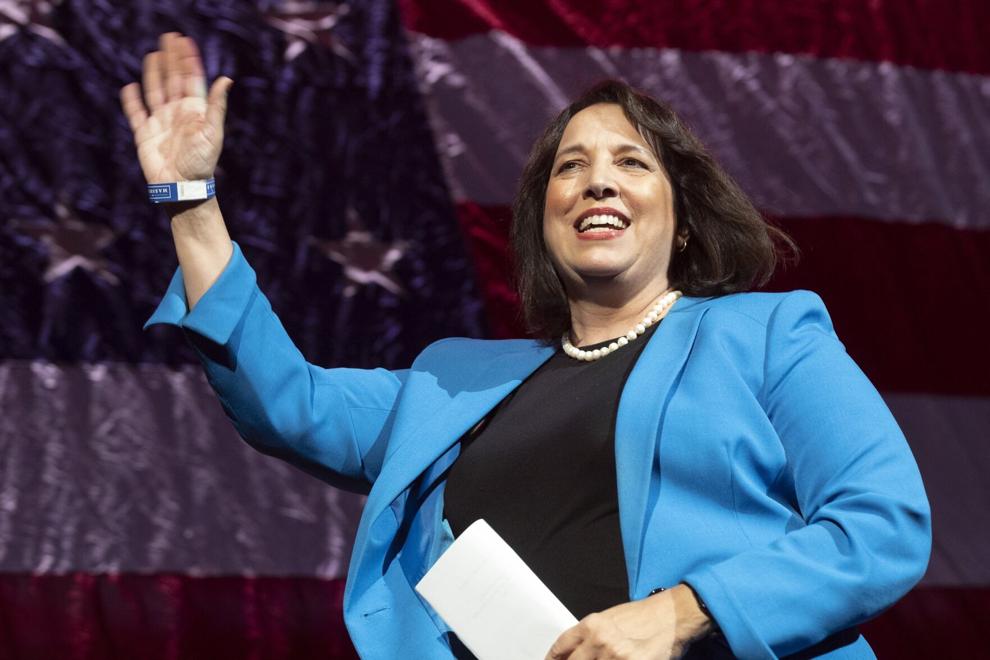 The convention endorsed Salem Mayor Kim Driscoll, who finished first with 41 percent of the vote, followed by state Rep. Tami Gouveia with 23 percent and state Sen. Eric Lesser of Longmeadow with 21 percent. Berkshire voters can turn their lonely eyes to Lesser, the only candidate from Western Massachusetts on the ballot.
On the Republican side, Leah Cole Allen, a former state representative who attracted some notice for her anti-COVID vaccine stance, won handily and will run on a ticket with Diehl. Kate Campanale, also a former state rep., qualified for the ballot and will team with Doughty.
Secretary of state
Massachusetts has largely been spared Republican conspiracy theorists and fearmongers like Rep. Marjorie Taylor Greene and Rep. Louie Gohmert who afflict other states, but they have one to deal with now in Rayla Campbell.
Campbell referred to Democrats as "rotten devils" at the state GOP convention, contributing to the poisonous dialogue that makes political compromise so difficult. As secretary of state, Campbell would be the guardian of our election system, and if a dispute arose between a Democratic and Republican candidate, how could she be objective when she believes the Democrat to be a rotten devil? Campbell told delegates that schools teach 5-year-olds how to perform oral sex, using a graphic term to describe a specific act. Approached by reporters, Diehl criticized Campbell for using the term but notably didn't challenge the veracity of her claim about teaching practices.
On the Democratic side, the convention backed Tanisha Sullivan, the president of the Boston branch of the NAACP, over seven-term incumbent William Galvin, 62 percent to 38 percent. This is no surprise as Galvin, who didn't get his party's endorsement in 2018 either, is as popular with the Democratic core as Gov. Baker is with Republican true believers.
Galvin is a lone wolf who eschews ideology and showed up at the convention without sign-waving supporters or even a press aide. He has been an effective custodian of the state's electoral mechanism, and election integrity became a major concern following Trump's coup attempt two years ago. There is no reason to believe Sullivan won't be similarly dedicated, but considering the Republican candidate this may be the most important election for secretary of state in recent memory.
Attorney general
The three Democratic candidates for the open seat are largely political unknowns outside the Route 128 belt — as was Healey before she was elected.
Quentin Palfrey, the party's choice for lieutenant governor four years ago, received the party's official endorsement. Andrea Campbell, a former Boston city councilor and mayoral candidate, narrowly won the first ballot with 39.2 percent to Palfrey's 38.8 percent, but because neither received a majority of the delegate vote, the party's endorsement was decided on a second ballot. Palfrey won that second round with a majority of 54 percent. Shannon Liss-Riordan, who briefly took on Democratic U.S. Sen. Edward Markey in 2019, collected 21.9 percent of the vote on the first ballot.
James McMahon, an attorney and businessman, is the Republican nominee. Even highly popular Republican governors like William Weld and Baker were never able to extend coattails to GOP candidates down the ballot. The Democratic choice for attorney general is likely to be elected Nov. 8, and perhaps emerge as a candidate for governor someday.
Editor's note: This column has been edited to clarify that Quentin Palfrey, who received the state Democratic Party's official endorsement for Massachusetts attorney general, won on the second ballot because no Democratic attorney general candidate secured a majority of the delegate vote on the first ballot.