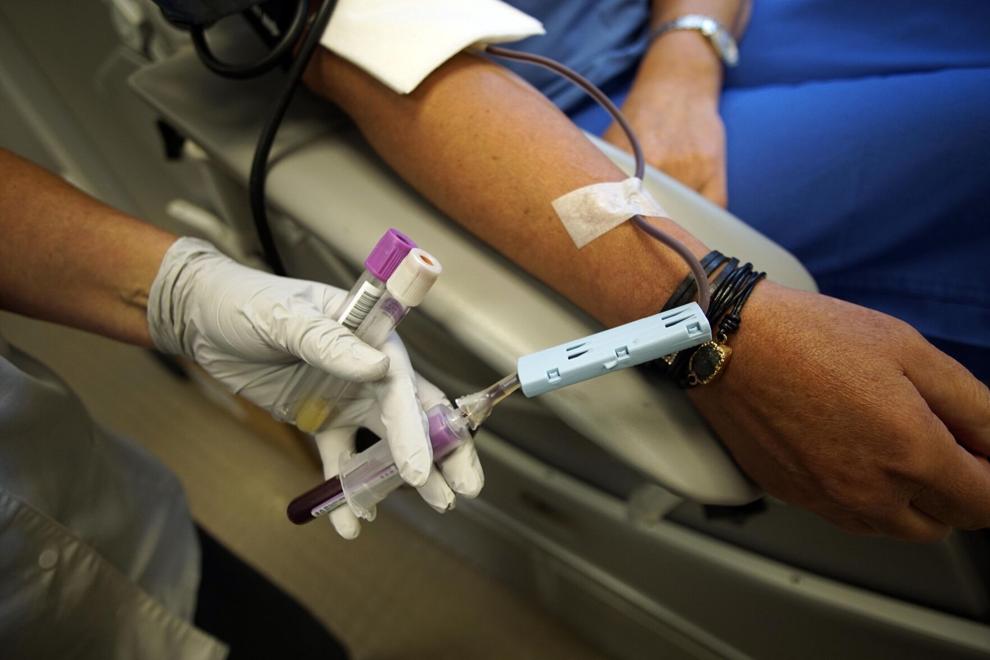 Due in part to a gradually increasing number of younger donors who are finally discovering the community benefits and personal satisfaction of giving blood, Berkshire County, unlike many areas of the country experiencing COVID-era shortages, is fortunate to have a strong blood donor program.
Local donations are fulfilling the year-to-year demand for critical blood transfusions needed for medical emergencies, cancer treatment and other life-saving procedures.
But we need to continue the drumbeat to attract young donors.
For decades now, we have had to rely on the same pool of donors year after year — those who grew up during World War II, as well as their children, the baby boom generation — to replenish our blood supply. Younger Americans — millennials (born between 1981 and 1996) and Gen Z (born after 1997) — simply weren't getting or responding to the message about the constant need for blood.
That's slowly beginning to change. Organizations like the American Red Cross and blood banks nationwide are reaching out to college campuses, as well as companies with sizeable early-career employee populations, to sound the bell for blood donations.
Here in the Berkshires, Williams College and General Dynamics are among the organizations that have launched campaigns encouraging younger adults to donate blood. They've joined long-standing participants like the L.P. Adams Co. in Dalton in creating an organizational tradition of giving blood.
Blood donations save millions of lives. Every two seconds, someone needs blood, whether it's because of traumatic injury or, far more commonly, for cancer treatments and other life-saving interventions. Some 4.5 million Americans need a blood transfusion each year, about one in seven people entering a hospital. One pint of blood can save up to two lives.
The blood you donate is filtered to take out the white cells and then spun to separate the plasma from the red cells. All units tested and found suitable for transfusion are labeled and stored. The red cells are used for transfusions in a wide range of circumstances, including serious injuries (such as in a motor vehicle accident) surgeries, childbirth, anemia, blood disorders, cancer treatments, and many others.
Red cells are refrigerated and usable for up to 42 days. Plasma transfusions are used for patients with liver failure, severe infections and serious burns. Plasma is frozen and can be used for up to one year.
Blood platelets, which are collected separately with a different procedure, are used for patients who, due to chemotherapy or other illness, are unable to produce platelets themselves to control bleeding and heal wounds.
Virtually all the blood needed for transfusions comes from volunteer donations.
In Massachusetts and most other states, healthy people who are at least 17 years old, and at least 110 pounds may donate blood every 56 days.
Of the 38 percent of Americans who are eligible to donate blood, less than 10 percent actually do; only 3 percent donate blood yearly. About 60 percent of blood donations today are from people over age 40, and of those, about three-quarters come from people over 50. The donor pool is aging, and that's why, nationally and locally, greater emphasis is being given to recruiting younger donors.
Giving blood is a personally rewarding experience. Studies have shown there are physical and emotional benefits of giving blood. The satisfaction of knowing you've done something that will save lives is immeasurably gratifying, some say almost euphoric.
Berkshire Medical Center's Blood Donor Center accepts public blood donations Monday through Friday, 7 a.m. to 3 p.m. BHS also operates a bloodmobile Monday through Thursday at locations throughout the county. The calendar of locations is published in The Eagle and also available on the BHS website.