LENOX — What would Tanglewood on Parade be without the audience-favorite show-closer, Tchaikovsky's triumphal, cranked-up "1812 Overture," complete with live or pre-recorded cannons and a post-performance fireworks show?
This summer, as Russia's brutal invasion of Ukraine enters its sixth month, the Boston Symphony Orchestra management debated whether to include it at the annual July 4 Boston Pops gala on the Esplanade and then at Tanglewood on Parade on Aug. 2. The piece celebrates the defeat and retreat of Napoleon's invading French army from Russia in the winter of 1812.
It wasn't an easy call, because the fiery showpiece is a melange of Russian hymns, folk songs and patriotic tunes such as "God Save the Tsar," ending with the Russian anthem overwhelming France's "La Marseillaise," augmented by church bells and cannons. Improbably, it has been adopted by American audiences as an Independence Day expression of American patriotism. Go figure!
It's typically performed by a jumbo-sized orchestra of Boston Symphony musicians with young artists of the Tanglewood Music Center Orchestra to close out the gala celebration, usually among the best-attended events of the season.
But this year, some orchestras around the U.S. that usually perform the piece hesitated, given its obvious militaristic, nationalist overtones at a time when Putin's Russian forces are devastating parts of Ukraine in an unprovoked invasion that began Feb. 24.
Prior to the BSO's decision to include the work at Boston's Esplanade, a Boston Globe editorial emphasized that the piece "transcended its original meaning long ago for most listeners and has become merely a rousing patriotic favorite. Depriving people of that joy would be a shame. The Pops and other American orchestras should be able to play Tchaikovsky's composition with a clean conscience. … What is objectionable is Putin's criminal behavior, not Russia as a country or long-dead Russians like Tchaikovsky."
After much discussion, Boston Pops conductor Keith Lockhart, in his 27th season as successor to John Williams, offered a solution — as he told The Eagle in a recent interview, the idea was to first play the Ukrainian national anthem, followed by Tchaikovsky's paean to the indomitable Russian spirit. At the Esplanade, the Tanglewood Festival Chorus did the honors.
An orchestral arrangement of the anthem conducted by Thomas Wilkins will be performed ahead of the "1812" at the 8 p.m. Tanglewood on Parade gala concert on Aug. 2; Tchaikovsky's piece will be led by Stefan Asbury, head of the conducting program at the Tanglewood Music Center.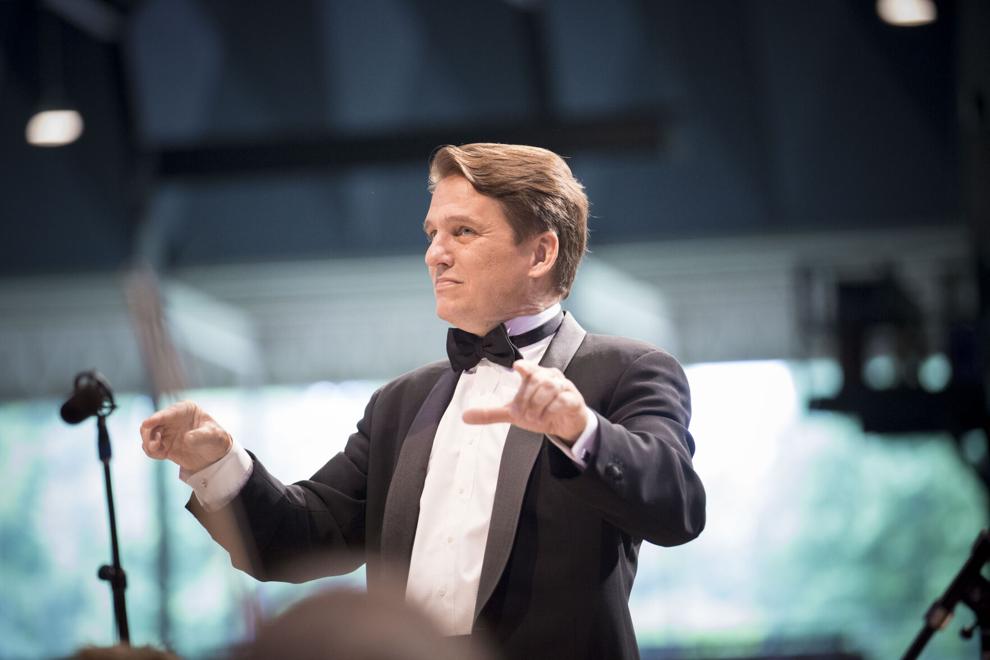 "I certainly respect everybody's opinions on this," Lockhart said. "But too often these days, there are rushes to judgment that are based on a shallower understanding of what is actually going on." He called performances of Tchaikovsky's piece "a fully assimilated American tradition; we're the ones who popularized it in 1974 on the Esplanade because it was huge and celebratory, with bells and cannons going off, but it was in the middle of the Cold War, too, and it wasn't like celebrating Soviet aggression at that point."
As Lockhart put it, "music deserves better than to be spattered by whatever messiness is going on in the human world; it's beyond that. It's not supposed to be simply a pawn in wherever we are in our time." To stop playing a piece written in 1880 because of the current, horrific war would be as if American orchestras stopped playing Beethoven, the great German composer, during World War II, he suggested.
He also emphasized how the piece celebrates Russia's victory over Napoleon's campaign during 1812, "one of the most horrifically violent periods in the history of warfare, a totally unprovoked invasion of Russia by Napoleon's forces. He amassed 750,000 troops for a blitzkrieg into Russia and a million people were killed in the ensuing six months, including a half-million Russian civilians."
For Lockhart, the "1812 Overture" "celebrates the same thing we're celebrating in Ukraine today — people's right to self-determination, the defeat of tyranny. It just happens that the shoe is on the other foot this time around. Those are my feelings; I've spent a lot of time thinking about this."
Mating Ukraine's anthem to Tchaikovsky's piece turned out to be an elegant solution.
"It did work well in Boston," BSO President and CEO Gail Samuel acknowledged in an interview on July 6. "It has been a challenging topic, one that we've thought a lot about, and certainly people have been thinking about it across the country with a very wide range of solutions, all of them responsible and viable."
"The piece is a story about defense of freedom," she pointed out.
The spirit of innovation has been front and center at Tanglewood this summer, with contemporary music and diverse performers on nearly every BSO program. Notably, it's the first season under Samuel's leadership. She was recruited from the Los Angeles Philharmonic and the Hollywood Bowl last year to succeed Mark Volpe, who retired after 23 years leading the BSO.
Performances of the "1812" have been one of the BSO summer home's most-hallowed, deepest traditions for 80 years.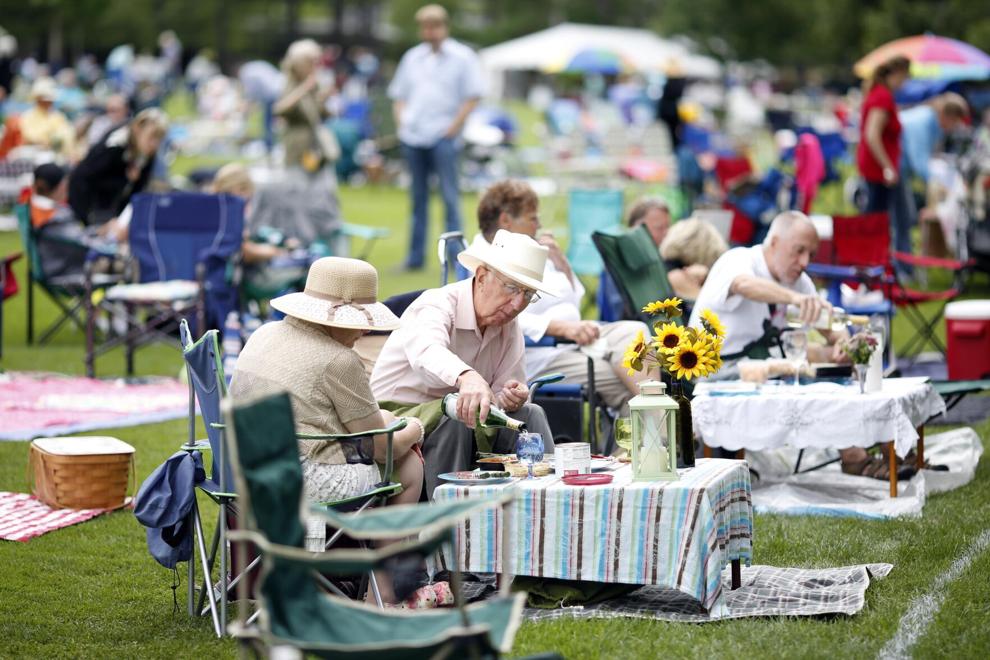 BSO Music Director Serge Koussevitzky, the founder of Tanglewood, included the work at the second annual "Parade" in 1941 to help raise World War II "Allied Relief Funds," including aid for his native Russia. After the war, it became a celebration and fundraiser for the BSO's summer institute for advanced young musicians, the Tanglewood Music Center.
The "1812" showed up on 53 out of 72 Tanglewood on Parade programs from 1946 through 2019 — occasionally from 1946 to 1970, every year between 1971 and 1988, skipping 1989 (much to the dismay of "Parade" regulars) and annually starting in 1990, except during the COVID shutdown in 2020.
Confirming the plan for anthem-plus-overture, the BSO management stated that "both are dedicated to the people of Ukraine and the courage and perseverance they have consistently shown in their struggle for their country's continuing independence."