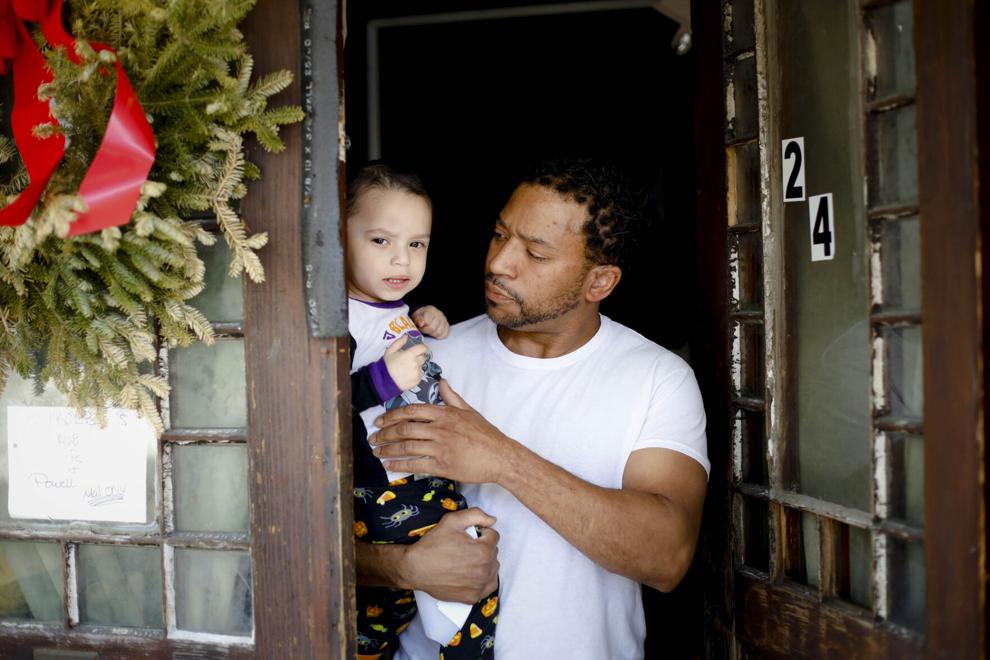 The most pernicious thing about systemic racism is that it's so deeply woven into institutions many of us take for granted, it's practically hiding in plain sight.
It's easy to condemn the more visceral racist horrors of our nation's past as hateful and shameful. But systemic racism is not as obvious or dramatic — and when people fail to see it, they mistakenly think it doesn't exist.
But this is a fact: Generations of people were deprived of economic opportunity and constrained to neighborhoods where paychecks went to landlords instead of mortgages, because a New Deal-era policy systematically denied African Americans and others access to home ownership and generational wealth.
That policy has a name: Redlining. And it negatively affected Pittsfield, as we all learned a few weeks ago.
The Pittsfield redlining history report commissioned by Greylock Federal Credit Union with sponsorship from the NAACP's Berkshire County Branch, Berkshire Bank and the Massachusetts College of Liberal Arts Foundation, is a true act of community service. So was the reporting Eagle reporters Larry Parnass and Heather Bellow produced on that report and its long-lasting effects on Pittsfield, my hometown.
It's among the most important stories The Eagle has published in my lifetime.
As a young reporter covering Pittsfield, I thought I knew the West Side and its history, because it's part of my story, too. I grew up on Eleanor Road, but I went to Pomeroy and Crosby and St. Joseph's with West Side kids, and worshiped at St. Mark's Church. These were my classmates and teammates and neighbors, and I'm proud of that.
But what did I really know about my hometown? A lot less than I thought. And I regret that.
I didn't know what redlining was when I worked at The Eagle. But there were persistent, nagging questions in front of all of our faces — questions that pointed to separate and unequal opportunity at a basic level:
Why does most of the city's African American population live in Ward 6?
Why have some neighborhoods on the West Side lacked investment or significant improvement for generations?
Why was generational poverty in those neighborhoods also unbreakable?
Why were newer elementary schools largely built in the east and southeast of the city, while the West Side and other neighborhoods had to make do with older schools — many of which were closed following Proposition 2 1/2?
Why was the Pittsfield bypass designed to swing past Crosby and along the edge of the West Side?
Why was Wilbert N. Stockton Sr. of Ward 6 the city's only African American City Councilor for years?
I figured these realities reflected the city's economic and political power structure, depending on which political faction was calling the shots at City Hall, or which business interests held sway. There didn't seem to be one person or policy one could point to and say "this is why things are the way they are."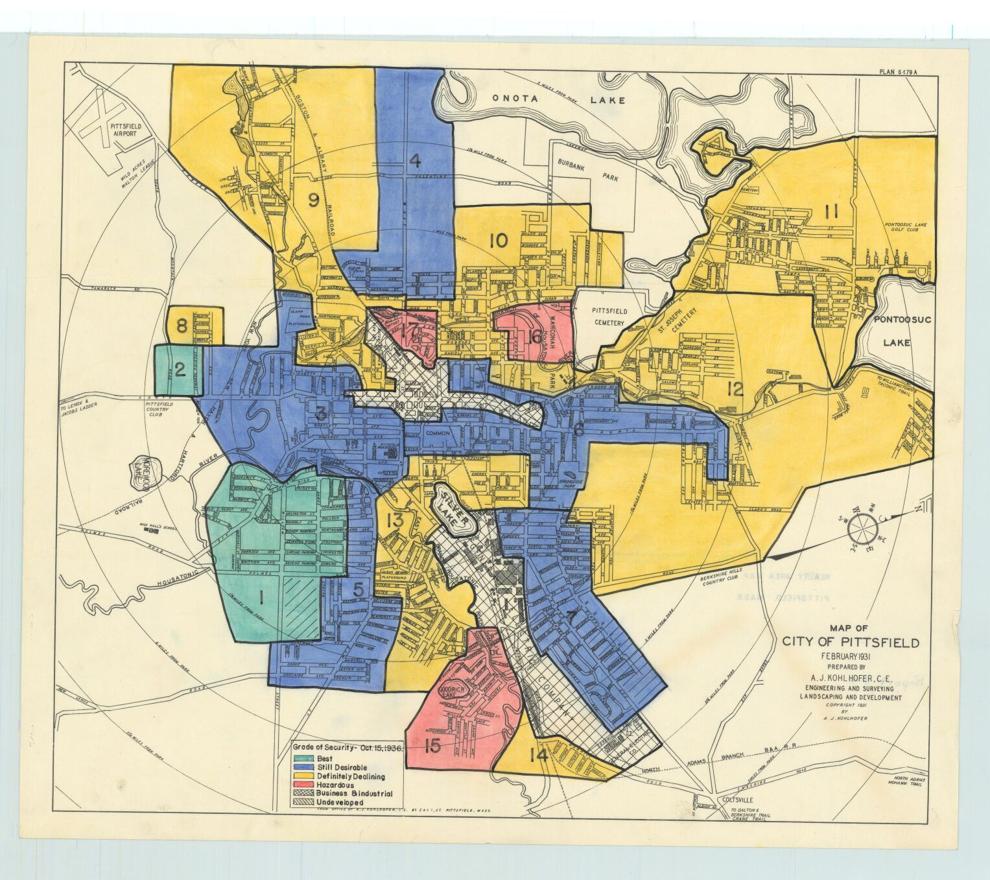 But there was. The color-coded redlining map developed in 1934 as part of a New Deal housing program spells out the stark reality.
The map's color codes said federally guaranteed housing loans were deemed "hazardous" in neighborhoods shaded in red, and deemed other areas — including parts of the West Side, the North End, Morningside and Lakewood — as "definitely declining."
When housing loans in "hazardous" areas were denied based on the map, those residents were not allowed to build generational wealth and raise the value of their neighborhoods. For some folks, the New Deal was more of the same old rotten deal.
At the same time, the map laid also out areas where investment was welcomed and encouraged. Sure enough, those neighborhoods grew and flourished.
It's impossible to know what Pittsfield's past politicians and business leaders, most no longer with us, really knew about redlining, or what was truly in their hearts and minds. Nor can it be known whether they understood that failure to confront that policy would prove devastating for future generations.
All the same, it would be a mistake to ignore the damage done by those policies and decisions following the resulting neighborhood development patterns — such as where school districts were drawn and how the city ward map determined government representation.
Shaming our ghosts won't undo the past. But the city should acknowledge past errors by confronting and correcting past harm.
Investing in neighborhoods historically harmed by redlining is a great place to start. A makeover of the city ward map to assure fair representation ought to be considered. And every facet of city life affected by development patterns resulting from redlining — public safety, policing, parks, schools, transit access, and public health, just for starters — ought to be reexamined through the lens of how lending policies determined which neighborhoods were nourished and which were neglected.
The best possible future for Pittsfield depends on equal opportunity for all, regardless of home address. The mayor and the City Council didn't ask for this reckoning, but now that it is upon them, I wish them courage, ingenuity and, most importantly, the willingness to listen.
Like the industrial chemicals that are also an unwanted part of Pittsfield's history, the effects of redlining are a poisonous threat to its future. They won't go away on their own.