PITTSFIELD — There is a saying going around on social media: "The world is short-staffed. Please be kind to those who showed up today."
This saying originated in April from a McDonald's in Texas that was facing an employee shortage, but it still holds true today.
My parents raised me to always be kind and respectful. This pandemic produces new daily challenges — long lines, short tempers, delayed products, canceled events, fear, grief, overwork, little sleep, constant worry about what is coming next, etc., and it's easy to see why people are angry and short-tempered.
However, the road to recovery will be a long one, and the best workforce advice that I would give right now is to be kind and respectful — at home, at the workplace and in the community. Just be kind and more patient, as everyone is trying their best during these unpreceded times.
So, where are the workers?
Effects from the pandemic will have long-lasting implications on our economy. Industries were disrupted, career paths were rattled, lives were changed, and whenever you have that kind of disruption, it tends to create mismatches.
Faced with a sudden explosion in demand as the economy reopens, employers are itching to hire. Similar to the U.S., there are thousands of job openings in the Berkshires (2,449 across every industry sector) and a shortage of applicants. Companies are publicizing wage hikes, one-time bonuses and better benefits, but many cannot find the labor force needed to get back to pre-pandemic levels.
Many companies currently are not opening at full capacity or are limiting their operations due to not having enough workers.
Many workers who have suffered job losses due to the pandemic are not actively looking to find new jobs and are classified as "out of the labor force," while some employers believe that they can't hire enough people because unemployment benefits are too high. Certainly, some people who could work are milking the system. That's sad, but it's not the only reason all those jobs are going unfilled.
The job openings might not be where the job seekers are. Younger workers have faced layoffs, while older workers have opted for an earlier-than-expected retirement, in some cases. A loss of child care has disproportionately caused women to juggle their career ambitions with additional household and child care responsibilities.
It's not a labor shortage. It's a great reassessment of work.
Reallocation friction
The U.S. has, so far, replaced only about two-thirds of the jobs lost last year, with more than half of these being in leisure and hospitality. Many businesses want to hire more but continue to struggle to find workers.
Economists describe this phenomenon as reallocation friction, the idea that the types of jobs in the economy are changing and workers are taking awhile to figure out what new jobs they want or what skills they need for different roles.
According to the May 2021 Berkshire employment figures, there are 62,212 in the labor force, with 57,872 employed and 4,340 unemployed, showing an area rate of 7.0 percent. Unemployment claims fell in every occupation, and claims are below the pre-pandemic level.
Clearly, there are industries that are eager to beef up staff as the pace of economic activity accelerates. But, those efforts are being frustrated. In some cases, the problem is a mismatch in skills.
You can't train a one-time server to become an information technology specialist overnight.
The pandemic accelerated existing trends in remote work, e-commerce and automation, with up to 25 percent more workers needing to switch occupations. The MassHire system is working hard to establish short-term training opportunities to help with this disparity, and already has established training in health care and manufacturing.
Wage data from May is also telling.
When companies, especially fast-food restaurants, complain they can't find workers, the common retort is, "Why don't these companies pay more?" In fact, there is evidence that restaurants are raising pay.
The average hourly rate in the hospitality sector is up roughly $1 compared with the pre-pandemic going rate. But, the bigger issue appears to be that warehouses have hiked wages by more than a dollar and now pay $26 an hour, on average — far more than the roughly $18 average in hospitality.
Even among those who have jobs, people are rethinking their options. Frontline workers are reporting high levels of burnout, causing some to seek a new career path. There's also been a wave of retirements as workers over 50 quit because they don't want to return to teaching, home health care or other frontline jobs.
More-affluent Americans say they are retiring early because their retirement portfolios have surged in the past year and the pandemic has taught them that life is short. They don't want to spend as much time at a desk, even if it is safe.
Many people who held on to their jobs during the crisis are funneling some of the government stimulus and savings they built during lockdowns into startups. And with the pandemic making remote work a widely accepted option for the long term, entrepreneurs can start e-commerce, marketing or other firms from the safety of their homes at a minimal cost.
Applications at record pace
Entrepreneurs have filed applications to launch firms at a record pace since last summer, and it continues to accelerate today. Many of the budding business owners lost jobs because of the pandemic and are looking for new ways to generate income. Others have had a lifelong dream to start their own company and took this time to reevaluate their work priorities.
Data shows that there are 1.4 available workers per job, indicating that there is no more worker surplus, which is making it difficult to find employees. In addition, the Berkshire population has been declining as well, as the U.S. working-age (15 to 64) population has been shrinking since 1977.
Companies are also doing a reassessment of how many workers they need, and in what capacities. Economists have been warning for months that some jobs won't come back, especially jobs like hotel check-in desk workers, valets, tollbooth collectors and some serving jobs that can be automated. There also is an ongoing decline in employment of administrative support staff.
The silver lining
The overall expectation is still for hiring to pick up this summer as the economy reopens fully and more people are vaccinated. But, the past year has fundamentally changed the economy and what many Americans want in their working life. This big reassessment — for companies and workers — is going to take time to sort out, and it could continue to pop up in surprising ways.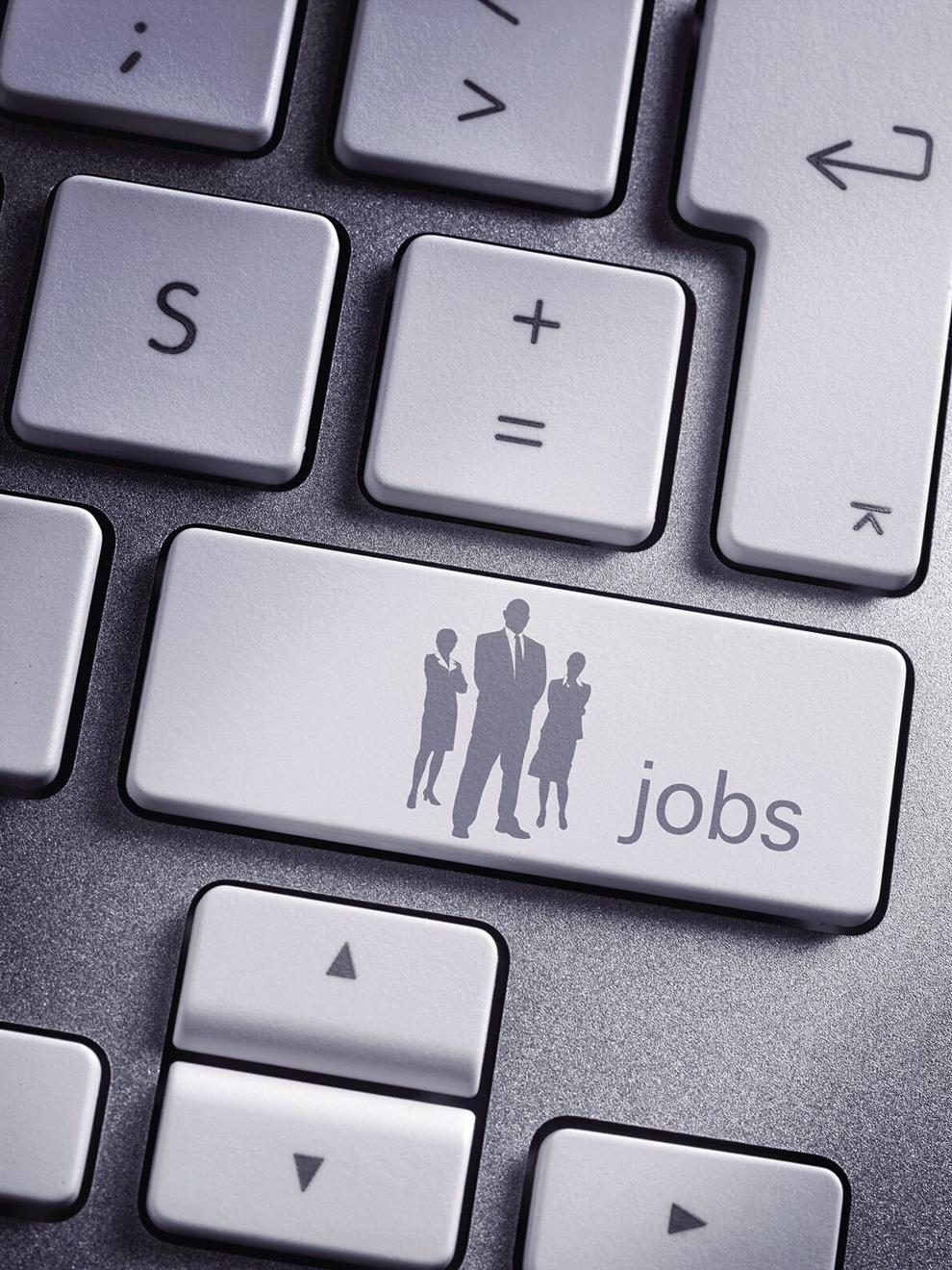 Remote work and virtual meetings are likely to continue, although less intensely than at the pandemic's peak. Demand for workers in health care and STEM — science, technology, engineering and math — occupations will grow, reflecting increased attention to health as populations age and incomes rise, as well as the growing need for people who can create, deploy and maintain new technologies.
Businesses and policymakers will need to support workers migrating between occupations. The reward of such efforts would be a more resilient, more talented and better-paid workforce, and a more robust, equitable and kind society.
A reemployment plan is similar to a road map. Labor markets have changed, and advances in technology have revolutionized how employers look for employees and how job seekers look for work.
Online talent platforms, professional networking sites and social media are evolving drastically, perpetuating the shift in labor market dynamics. This is why you need a reemployment plan. Let the MassHire team help you get back to work.
It is designed to help you navigate the increasingly complex roads to your next job or a better career.
Visit us at masshireberkshireCC.com to help get you back on your road to reemployment.