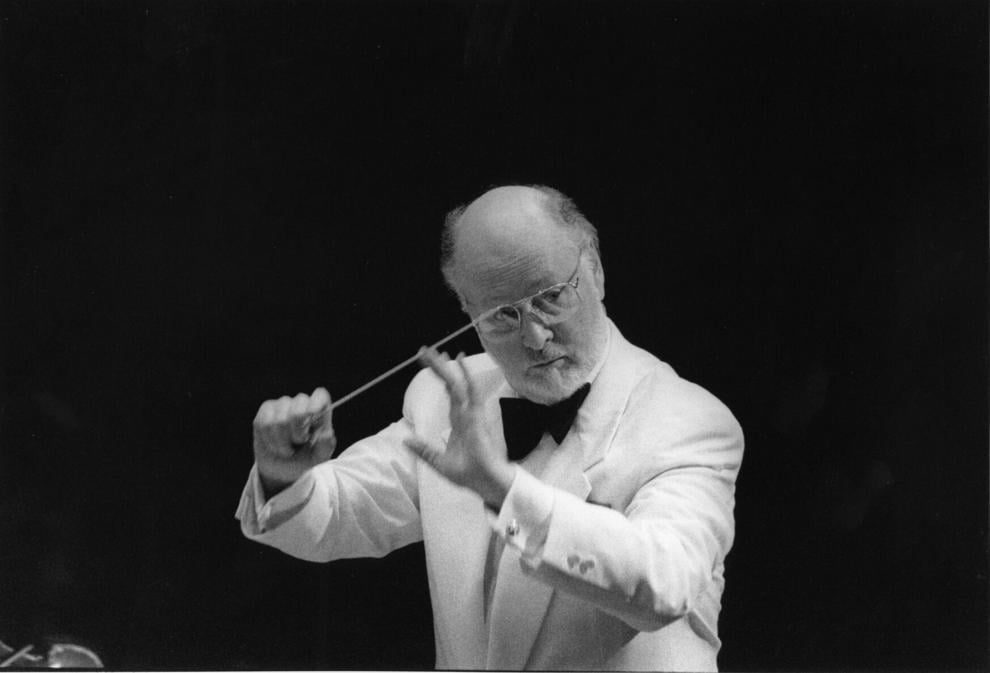 LENOX — When a capacity crowd of about 18,000 gathers at Tanglewood Saturday night to honor John Williams in his 90th birthday year, a former Boston Symphony executive seated in the Koussevitzky Music Shed can claim credit for orchestrating the start of the composer-conductor's 42-year association with the Boston Pops.
Joining the BSO led by its former Associate Conductor Ken-David Masur will be a starry lineup of celebrity guests closely associated with Williams, notably James Taylor and Yo-Yo Ma.
Since the show is sold out, Tanglewood urged ticket-holders to arrive early, "as parking lots will fill up quickly and the grounds will be very busy." The gates open at 5:30 for the 8 p.m. event.
In the audience will be Thomas W. Morris, a leading classical music arts administrator and consultant. In 1969 at the tender age of 25, fresh out of Princeton University and the Wharton School of Finance and Commerce, he landed an entry-level job as a payroll clerk in the BSO's finance office.
"I started as a small cog in a big machine," Morris told me by phone from Cleveland this week.
After a steady rise through the ranks, Morris was named in 1978 to the newly created position of BSO general manager, serving until 1985. Responsibilities included the Boston Pops, Tanglewood and Symphony Hall.
He was tasked with finding a successor to the legendary Arthur Fiedler, Pops conductor for half a century until May 1979, two months before his death.
"Everyone thought the Pops was Fiedler, or Fiedler was the Pops, he really refined it in his image," Morris recalled. The conductor led most of the 54 Boston concerts during the nine-week spring season. Audiences here enjoyed seeing him riding in a firetruck onto the grounds for the annual Tanglewood on Parade festivities.
"The Pops was a symphony orchestra that let its hair down at the end, it was not a pop orchestra that also played legit," Morris said. So, the successor had to be "someone who knew how to conduct a symphony orchestra, not just an entertainer. There weren't a lot of options."
Among the guest conductors brought in was Williams, who led two concerts to great acclaim.
Later in 1979, Morris knew it was time to step up the search, "but I hadn't really figured out in my own head what we really ought to do." But "absolute must-haves" included a highest degree of musical integrity, as Fiedler had possessed, and "we needed a conductor who would see this job not as a stepping stone to go on to conduct Mahler symphonies," Morris said.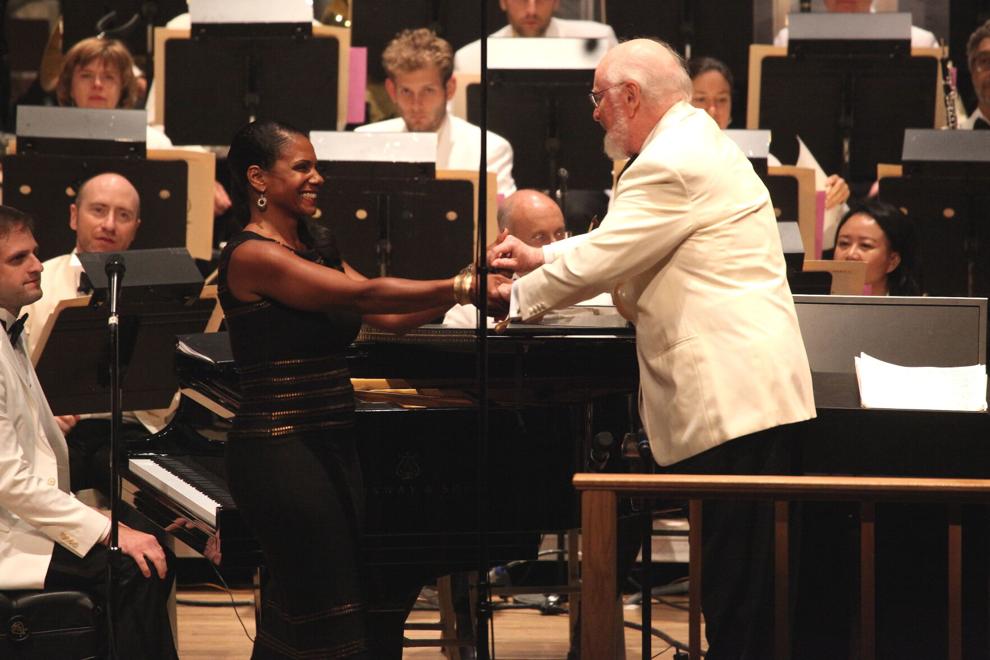 After consulting with Andre Previn, the conductor and composer whose career had started in Hollywood, "the name that kept coming up was John Williams," Morris noted. Previn had known Williams well, and urged Morris not to underestimate the composer of 40 film scores at the time, including "Jaws," the first "Star Wars," "Close Encounters of the Third Kind" and "Superman."
As Morris recollected, Previn told him that Williams "is the consummate pro — he knows the instrument of the symphony orchestra better than anyone Previn had ever met, he knows how it works, how it sounds, how to work with it and conduct it" based on extensive experience with movie studio orchestras.
Williams seemed the ideal choice, but in view of his busy Hollywood career: Was he interested in taking on the Boston Pops? After a Boston Globe article in late 1979 listed him among the candidates, Morris received a letter from Williams stating that he had seen the article and was flattered to be considered.
After he agreed to guest-conduct a 50th anniversary Boston Pops gala at New York's Carnegie Hall in early 1980, he was interviewed secretly by search committee members and by Music Director Seiji Ozawa. "Everyone was impressed with him," said Morris, but his level of interest remained uncertain.
For a week in London, while Williams was recording the soundtrack for "The Empire Strikes Back," Morris wooed him during lengthy conversations over dinner. "He didn't say no, but he also didn't say yes," Morris acknowledged. "Then, fate intervened."
A front-page article in the Boston Herald American revealed that Williams was the favored candidate, whereupon the deal was announced on Jan. 10, 1980 — "the universal reaction was one of complete surprise, nobody had any idea," said Morris. "Everyone knew he was a pro. To watch how he grew with it and built it in his own image warmed my heart."
"John maintained the very elegant image of the conductor of the Pops," he continued, "which took guts because he hadn't been a public performer. but he learned how, took to it and succeeded. The Pops became a bigger business for the BSO, and John really revived the notion of the big symphony orchestra playing film scores."
Stepping down after 13 years, Williams has been the conductor laureate since 1994 and became artist-in-residence at Tanglewood, which he visited nearly every summer, creating the ever-popular "Film Night" and composing some of his best-known scores, including "Schindler's List."
Morris went on to run the Cleveland Orchestra from 1987 to 2004, then served as a consultant to over 50 organizations, including Carnegie Hall, the New York Philharmonic and the Philadelphia Orchestra. From 2004 to 2019, he was artistic director of the Ojai Music Festival near Los Angeles.
"On top of everything else, John Williams is one of my dearest friends, and an occasion like this, we wouldn't miss it," Morris said, anticipating his and his wife's return to Tanglewood for the first time since Williams's 80th birthday celebration.
"He's a great figure, 90 years old and writing the score for 'Indiana Jones 5.' "