For tourists who visit the Berkshires, October is a time of beautiful scenery and spectacular colors. For those of us who live here year-round, October is harvest time, and a time to settle back into school and work.
In the workforce development world, October is Manufacturing Month, and an opportunity for us to celebrate our many manufacturers and the diversity of products produced in Berkshire County.
While the term "manufacturing" conjures images of Lucille Ball on the assembly line wrapping chocolates in a futile effort to keep up, manufacturing has changed. Modern technology has transformed the industry in exciting ways and replaced the old assembly line labor style with highly technical and creative careers. Many modern manufacturing facilities are clean, safe and comfortable places to work.
Did you know that there are close to 80 manufacturers in the Berkshires making manufacturing the fifth-largest employment sector, employing over 4,000 Berkshire County residents?
Today's diverse world of manufacturing utilizes entrepreneurship and creativity. Berkshire manufacturers have local, national and international products: building armored cars; creating specialty paper; building tracking that is used in construction of astrodomes; producing specialty glass for privacy and ballistic design; producing specialty plastic medical devices used in many common surgeries; building micro housing and many, many more products too numerous to list.
Here are a few examples:
The Chamberlain Group (thecgroup.com), located in Great Barrington, is at the core of providing training materials for medical personnel. Its patented technology, accurate anatomy and mimetic tissue makes its beating heart simulator the most realistic on the market and allows doctors, surgeons and other clinical team members to engage and train in immersive ECMO/cardiopulmonary bypass simulation training with convincing realism. Its devices are used in teaching hospitals in over 60 countries.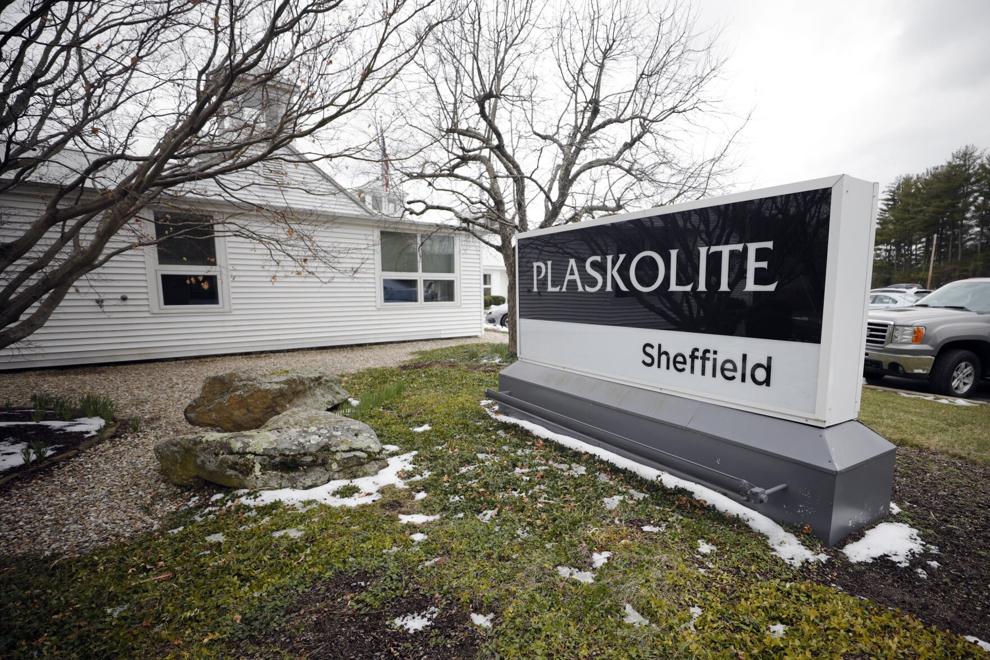 Have you ever used a hula hoop? Plaskolite, (formerly Sheffield Plastics; plaskolite.com), also located in Sheffield, has been in operation since 1950. Its first successes were production of hula hoops, fly swatters and fluorescent lighting panels.
Now, it is a market leader in delivering flawless, quality sheet and resin to customers worldwide. Its high-quality and durable materials are made to last and might be found in your hot tub, office lighting or protective windshields.
Berkshire manufacturers have also been on the front line of the COVID-19 pandemic. Some are intricately involved in researching and producing vaccines; some have shifted their product line in order to produce much-needed personal protective equipment; and others continue to produce the essential items necessary to keep our nation's economy moving forward.
For example, Neenah Technical Materials (neenah.com), with locations in Dalton and Great Barrington, is a manufacturer of high-end industrial products for insulation, environmental controls which are especially important amid the COIVD-19 crisis. It also produces an important component in liquid filtration responsible for producing clean water, milk, wine, even beer, to millions of people all over the world.
Neenah is also a leader in its commitment to sustainability by reducing greenhouse gas emissions, lowering energy consumption and waste, helping to ensure minimal environmental impact and preserving the natural beauty of the Berkshires. Many of us use products of Neenah's manufacturing every day!
Another manufacturer located in Pittsfield at the forefront of medical technology equipment production is LympheDIVAS (lymphedivas.com). It has pioneered artistic designs on compression sleeves combining fashion and medical devices to create compression gloves and sleeves that combat lymphedema, a permanent swelling of the extremities due to cancer treatments.
The creation of this company was inspired by a family member who succumbed to breast cancer, and it currently distributes products both nationwide and internationally. LymphaDIVAS is committed to giving back by donating 25 percent of the purchase price to breast cancer foundations such as Living Beyond Breast Cancer, The Pink Fund and others. The "Hope Glove" is one its many products.
The diversity in just these four manufacturing companies is expansive! And, there are so many more companies putting Berkshire County on the national and state manufacturing map, as well as contributing to putting our residents to work and growing our economy.
Join us in celebrating Manufacturing Month and applauding the dedication and contributions of Berkshire manufacturers to the industry and to Berkshire County!
MassHire will be recruiting for entry-level manufacturing training this fall.
Visit masshireberkshire.com and mamanufacturing.com to learn what modern manufacturing is all about! New advanced manufacturing technologies bring about whole new careers, requiring a skilled workforce interested in pursuing them. From bioengineers to data analysts to robotics technicians, and all of the operations in between, there is a place for everyone in manufacturing in the Berkshires!!