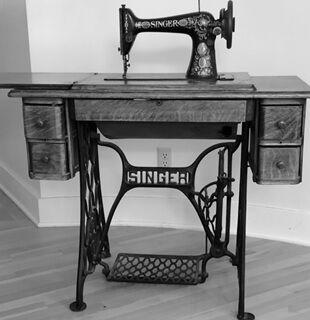 Many of the stories that I share in this biweekly column are suggested by readers.
These are related to a place or event I remember from growing up during the early baby boom years in the Berkshires. The subject will often have an interesting backstory. Today's column is one of these.
When my father (Irv Shulman) was an officer out at sea on a naval repair ship during World War II, he learned how to use the ship's sewing machine to alter and mend his uniforms.
After the war when he settled in Pittsfield, he opened a workingman's store near the General Electric Co. He had acquired an old treadle Singer Sewing Machine to shorten pants that workers bought from his store.
As the business grew, the store sold boy's and men's slacks. Dad would shorten pants as a free service. His original machine was upgraded to a fancier electric version. He did the sewing before the store opened each morning.
When schools opened each year, he'd work the entire weekend shortening hundreds of these back-to-school purchases. Eventually his store moved to North Street where it became Jim's House of Shoes.
His sewing days were largely over. As a youngster, I remember asking him why a sewing machine would be called a musician, i.e., a singer. He had a good chuckle when he told me it was named for the inventor.
My dad's original Singer has been long gone, but my wife's grandmother's sewing machine was identical to his. We never use it, but keep it for nostalgia and as an interesting display piece. I have always been curious about this treadle machine by Singer, but never realized its invention had a Berkshire story.
The original inventor of the sewing machine was known to be Elias Howe, an innovator from Eastern Massachusetts. Although Howe invented the basic machine, others added features to his model mainly for manufacturing use in the textile industry.
Four of the earliest sewing machine makers sued each other over patent infringements, eventually working together to form the first patent pool in the U.S. Howe was included in this pact as was a man named Isaac Merritt Singer, whose name/brand became the best-known sewing machine even to this day.
Singer was a machinery inventor who was also an itinerant actor. He is credited with improving the sewing machine's design for ease in using, producing it for home use and selling it for a reasonable price. During his life Singer made millions of dollars, and when he passed away in 1875 his estate was worth $13 million — equivalent to over $318 million in 2021. Singer had 24 children from five different women and the 20 living at his death were beneficiaries of his estate.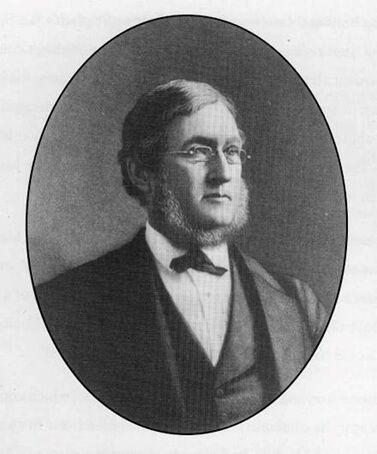 What most people don't know is that during his years of success in building his company, Singer had a partner that had Berkshire connections. This was a man named Edward Cabot Clark, who as a teenager attended Lenox Academy for four years. Clark graduated from Williams College in 1831 and then became a successful lawyer.
In 1849, he met Singer and assisted him in naming his invention the sewing machine, getting new patents and defending Singer's patent litigation.
The story is that at the time, Singer had no money for Clark's legal services. In lieu of payment, he offered the lawyer a partnership in what became the Singer Sewing Machine Co. in 1851.
Clark then introduced America's first installment plan, which skyrocketed the Singer Sewing Machine sales. After Singer's death, Clark served as president of the company from 1875 through 1882, bringing even greater successes. With his income, the attorney invested heavily in New York City real estate — including what became the famed Dakota Apartments.
Unlike Singer, who had several wives and over 20 children, Clark married once and only had four children. He passed away in 1882 after his retirement and just shy of his 71st birthday.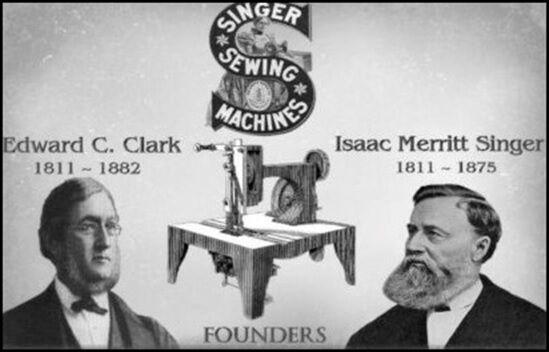 Three of his children had predeceased him and only one son had children. Edward Cabot Clark left an estate reported to be worth $50 million plus numerous real estate holdings. (This figure would be equivalent to $1.22 billion in 2021.) He left most of his money to a widowed daughter-in-law and to his surviving son, Alfred. He left his real estate holdings and $250,000 to each of his four grandchildren (sons of Alfred) that would be worth $6.1 million today.
One of the grandsons used his inheritance to became a successful horse breeder in Europe and the U.S. and a huge art collector of European masters. This descendent is reported to have amassed over 5,000 works of art, many of which were eventually donated to famous art museums.
Before this grandson died in 1956, he and his wife established an art museum in the Berkshires that opened to the public in 1955. Yes, Edward Cabot Clark's grandson and his wife were (Robert) Sterling and Francine Clark, and the museum is the world-famous Clark Art Institute in Williamstown.
I enjoy visits to the Clark and will always remember it all started with a sewing machine.