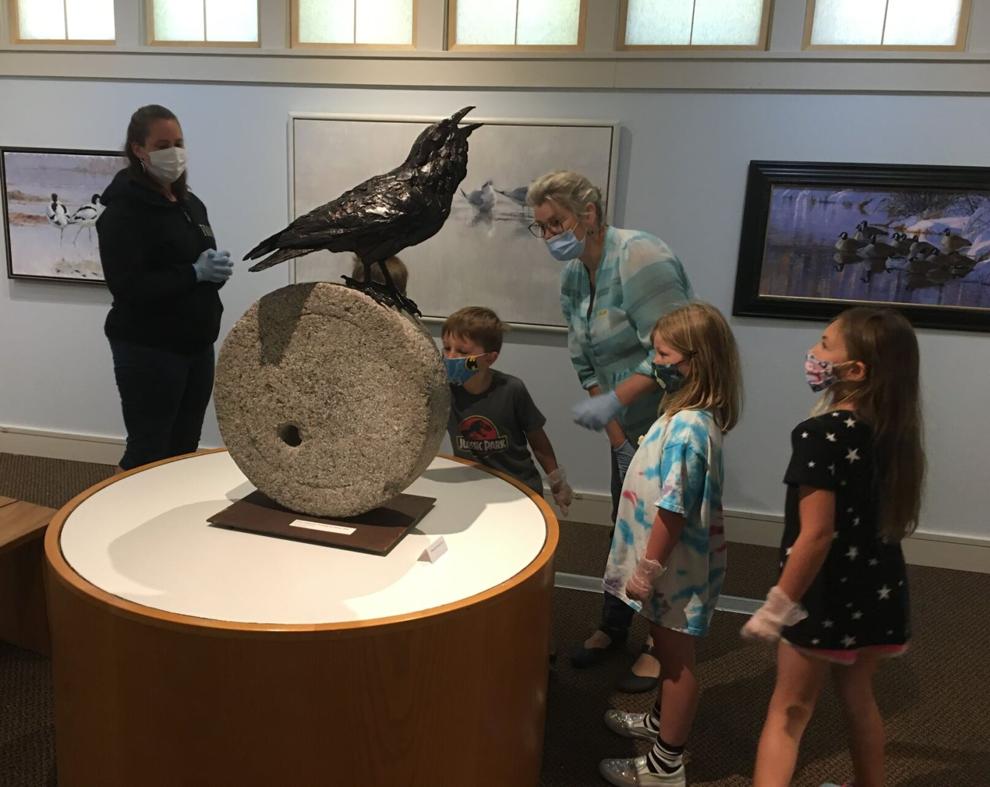 The first people to advise you to be outdoors on a glorious summer day in Maine — swimming, hiking or consuming large quantities of lobster, either whole or in lobster roll form — rather than indoors viewing art would be the staff of the Wendell Gilley Museum.
"People… nature… art," said Sean Charette, the museum's executive director. He was explaining its mission, ostensibly in that order.
However, it happened to be an overcast day last week in Southwest Harbor on Mount Desert Island, home of Acadia National Park, when I visited the Wendell Gilley. Indoors, the art shone. If you enjoy that kind of thing. This is a museum devoted to art, but of a specific, one might argue, Maine-centric kind. It features the work of Wendell Gilley, a bird carver without rival. Gilley achieved what many of us aspire to: turning his hobby, his passion, into a career.
"He was a plumber in Southwest Harbor who became this famous bird carver," Charette explained, as we stood before glass cases featuring Mr. Gilley's well-feathered oeuvre. "He sold the shop when he was in his early 50s. He had commissions years out."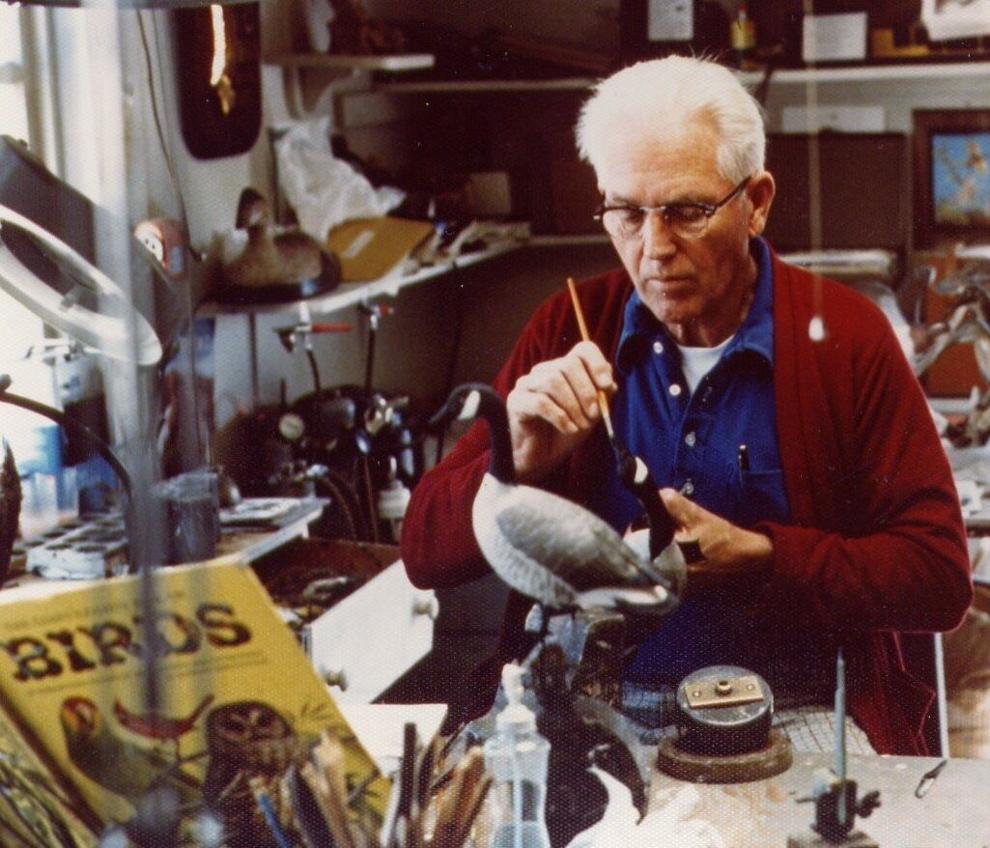 He also received lots of fan mail. One vitrine includes a letter on Federal Bureau of Investigation stationery. "I have just received the beautiful carved Bobwhites," the letter begins, "and want to take the opportunity to tell you how proud I am to have them for my collection. They are perfect reproductions, and the coloring especially is exquisite and gives the effect of real features."
Who knew that J. Edgar Hoover was a bird lover?
That's the thing about the Gilley. It's helpful if you have a soft spot for birds. They're all over the place. Not just carved birds. But, also bird paintings and sculpture. Even the scrub brush in the bathroom is topped with a bright red Northern cardinal. (Actually, it looks like the spawn of a cardinal and a scarlet tanager.)
The museum's current show, "Birds in Art," runs through Aug. 18. But, just like Maine itself, with its coastal landscape that manages to juggle nature's subtlety and power, its delicacy and grandeur, birds are typically but one compositional element in the works.
In some canvases they star, such as Rebecca Korth's "Chickadee & Strawberries" where a bowl of ripe Maine strawberries and a personable black, white and gray bird share top billing.
In others — for example, Chris Rouse's "Grey Wagtail," or Robert Cook's "River's Larder" — birds make furtive, cameo appearances, as they often do in real life. They're a discreet part of a majestic composition — in Rouse's case, it's the crystalline sea flowing around exposed and submerged rocks; in Cook's, the scene is a forest glade with delicate flowers, gossamer winged flies and the birds attracted to both.
A Spencer Tinkham sculpture of a fantastically feathered roadrunner chasing a lizard down a skateboard might not pass muster with the ornithologists at The Cornell Lab of Ornithology, but it wouldn't be out of place at a Whitney Museum biennial. The show succeeds in capturing something impressive: the way Maine can take you out of yourself, remind you that you're part of something bigger, something that, at moments, is inexpressibly beautiful.
"Gilley never thought of himself as an artist," Charette said as we examined a case devoted to owls, just owls. Fortunately, Wendell's wife, Addie, did, donating approximately 100 of the 300 carvings that form the core of the collection. Other benefactors also chipped in, among them Stephen Rockefeller, the museum's founding president, an environmentalist and a professor emeritus of religion at Middlebury College.
Most artists don't survive to see a museum built to celebrate their work. Fortunately, Wendell Gilley did. There's a photograph in the lobby — opposite one of his largest works, a bald eagle with wings raised, about to take flight — of the artist humbly waving to the cameras as he and Addie visit the museum on the day it opened in 1981. This year marks the museum's 40th anniversary. The building, designed by architect Roc Caivano, feels expansive while hewing to Maine's talent for modesty.
I know it's crass to discuss a museum's gift shop. It suggests that you might be more interested in buying and owning stuff than in the Platonic appreciation of art for its own sake. But, it took an abundance of self-control not to shatter my vacation budget on the shop's bird carvings and duck decoys. In the end, I limited myself to a nuthatch Christmas tree ornament, one of a half-dozen or more species that could decisively turn your next holiday tree into a bird-themed one.
The museum also boasts Gilley's workshop table and the components of two Great Blue Herons that he had yet to complete when he died in 1983, two years after the museum opened. Addie followed him less than eight months later. In Gilley's spirit, the museum has a carver-in-residence, Steven Valleau, who, for the last 35 years, has led workshops at the museum for children and adults in the art of whittling.
Perhaps the museum's greatest achievement is that it feels so completely a part of the community and the island it serves.
Great museums, such as the Metropolitan Museum of Art in New York City or the Louvre in Paris, feel like a respite from the insults and aggressions of the outside world. The Wendell Gilley serves as a celebration of the landscape and wildlife beyond its doors. When your visit is complete, the emotion isn't one of reluctant parting, but eagerness to don your hiking boots and engage with the creations that Wendell Gilley singularly captured in the grain of a block of wood.