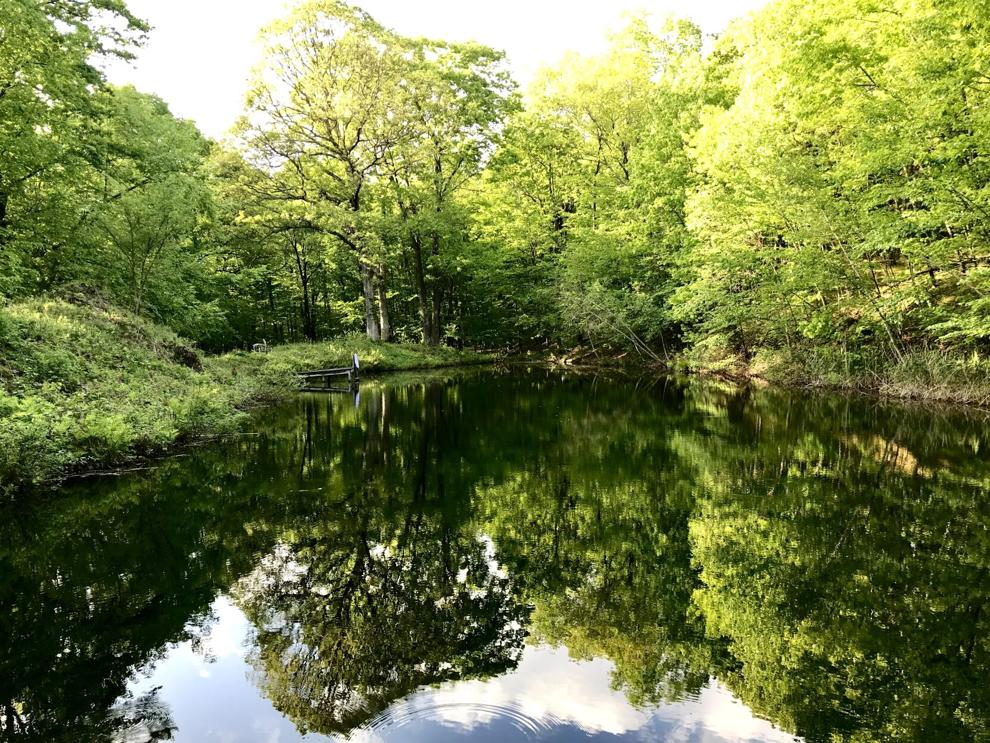 GHENT, N.Y. — When I return to the United States, and New York City in particular, after being away for a while I see my hometown the way a tourist would, almost through fresh eyes.
That lasts for approximately 24 hours. Then the effect wears off and I'm back to my old unobservant self. But I try to take advantage of that small window of opportunity to reexamine the metropolis and its citizenry.
Do they look as happy and relaxed as the Italians or the Danes as they go about their lives? Would I really want to live anywhere without ethnic restaurants on every block? How integral is American culture to my identity and would I miss it if I lived elsewhere?
I wasn't able to perform this experiment when I returned last week after spending a month on the West Coast. And it wasn't because the West Coast is part of the United States. Though we also spent the final week of the vacation visiting our daughter in Canada.
I suspect some skeptics will argue that Canada and the United States are so culturally similar that it's a distinction without a difference. After two visits to our northern neighbor in the last eight months I can testify that Canadians are different than Americans. However, so subtle do those differences appear that I'm not yet prepared to say how.
But the reason I wasn't able to appreciate New York City and American culture as sharply as Gen. Lafayette did when he first visited our shores in 1777, or make any grand pronouncements about the city and the nation, is because we drove straight upstate from Newark Airport.
However, once the downpour that greeted us when we landed ceased — or rather that we left behind as soon as we joined the northbound New York State Thruway on what turned out to be a radiant spring evening — I had an experience similar to those when I return to the Big Apple after being away for an extended period. Except that in this case the novelty arose not from people, culture or midtown's massed skyscrapers but from nature. I was able to appreciate the Hudson Valley a bit more profoundly than I had in the past.
Its landscape — and I feel comfortable throwing the Berkshires into the mix — isn't especially dramatic. It doesn't possess the overpowering majesty of the Rockies or the Alps. Nor the drama of the Maine coast. And certainly its forests don't generate the wow factor of a towering stand of thousand-year-old redwoods. I know because I just saw a whole bunch of them.
Our beauty is subtler. Our mountains are smaller and more rounded. Our maples and oaks don't reach the sky. Our vistas are somewhat limited; just finding the horizon can sometimes be a challenge. But as the sun set against glowing green hills our daughter Lucy — who'd picked us up at the airport along with our dog Wallie — remarked that perhaps she needed to revisit her unkind feelings about Interstate 87.
She'd always thought of the Taconic State Parkway as our verdant escape route out of the metropolis. But the thruway was looking pretty good. One risks disagreement if not ridicule by issuing generalizations about nature — and perhaps I've already stepped into that trap — but I think that one of the things that distinguishes our landscape is its human scale, its relatability, its companionability.
Perhaps it doesn't offer the wildness of the northern California coastline or the unfathomable flatness of the Great Plains, or the strangeness of the Grand Canyon; its beauty requires a degree of communion. Rather than lecturing us, it invites us to join a conversation.
Another possible explanation for my heightened powers of observation is that when I left the Northeast a month ago spring had barely sprung.
The pink buds on our crabapple were just beginning to show but the maples and oaks were still dressed in their solemn winter overcoats. The grass was growing, barely, but the ramps in the woods were delayed. The callery pear trees on the driveway had yet to blossom in cloudlike profusion let alone welcome back the Baltimore Orioles that feasted on their nectar.
But by the time we returned the maples around the house had leafed out. The bright petals from the pears as well as a couple ornamental apple and cherry trees had scattered in the breeze. And ruby-throated hummingbirds were buzzing their feeders and jockeying for mates.
I'd texted Lucy from Canada and suggested she hang the feeders. She reported she already had because the hummers were strafing her, wanting to know what was up with their sugar water after migrating thousands of miles from Central America. They were understandably famished.
I felt a little like Rip Van Winkle must have felt when he awoke from a 20-year nap. Life had continued without me and expected me to get up to speed. If you've lived somewhere long enough you flatter yourself, even if you're as ignorant of nature and its processes as I am, that you enjoy a certain bond with your trees. They feel like members of the family. But they hadn't offered the small courtesy of waiting until I returned to leaf out.
Same thing with our pond. At 70 degrees it was already swimmable. It normally requires all my courage to take the season's first plunge with water temperatures in the mid-60s. But paddling about under the sun the experience was almost balmy. I was also pleased to see that our three carp had survived the winter. Fish aren't especially emotive, still but mine didn't behave as if I'd been missed me at all.
There are certain advantages about returning home with spring in full bloom. But you've missed a lot, too.