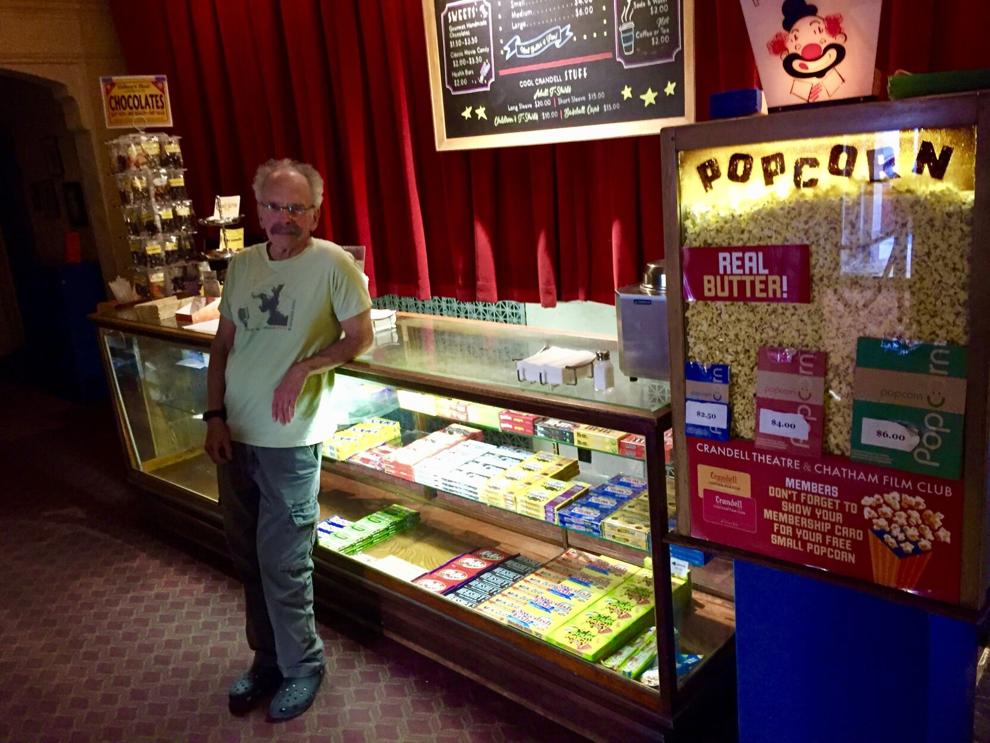 GHENT, N.Y. — With the Oscar nominations announced this week I feel qualified to handicap the Best Movie category even though I've seen only three of the 10 nominees.
"Tar" with Cate Blanchett: liked it a lot. "The Banshees of Inisherin": the scenery was great but, spoiler alert, I find nothing funny about people chopping off their own fingers. "Top Gun: Maverick": Best Movie? You kidding me?
What I'm more concerned about is my children's television and movie viewing habits. Not the content but the technology. They're unlikely to visit a movie house these days or watch a newly released film or TV show on anything except their laptop. We worked our fingers to the bone to give them the opportunity to own humongous 85 inch, 8,000 pixel television sets. Inexplicably, they've turned their backs on our sacrifice.
I'm going to address the distressing state of movie going among the younger generation. But first I'd like to offer a gratuitous bit of my own TV watching and movie going history. My family's first TV was black and white. No surprise given my advanced age. When my grandfather got an early color TV — it was one of those console models the size of a settee — it may as well have been a magic carpet for the awe it inspired in us.
My mother regretted that he wasn't around to experience the computer revolution. But I doubt that any invention could have induced greater rapture than watching the peacock spread its wings as an announcer intoned "The following program is brought to you in living color on NBC." He wouldn't let his grandchildren anywhere near the knobs for fear we'd upset the delicate color and tone balance.
I'm no Luddite when it comes to wanting new things. I consider it a character flaw that I still don't own an Apple watch. As a child was there anything that shouted the Space Age louder than a communication device that you wore on your wrist?
When I went to college I took along my mini Sony TV, its screen probably no more than 6 inches wide. If I'd studied as hard as I watched "The Tonight Show with Johnny Carson" I'd have become a Rhodes scholar. The TV also kept me company through two breakups with the same girlfriend.
But I had my standards. I watched rarely "Saturday Night Live," which debuted shortly after I graduated, believing that any self-respecting person in his or her 20s ought to be out partying on Saturday night rather than sitting home watching TV.
Perhaps my kids' rejection of flat-screen nirvana stems from a similar contrarian impulse. Still, watching movies and TV shows on devices not much larger than a postage stamp feels as if civilization is taking a giant leap backward. If millennials are making some sort of political statement I can't figure out what it is. I'm almost ready to chalk it up to bad parenting.
I assumed our daughter Lucy would have seen the light when we watched the Jan. 6 insurrection as a family on CNN. I'm not making light of the most grievous assault on democracy since the Civil War. But the experience wouldn't have been the same if we'd witnessed it separately behind closed doors.
As with the Kennedy assassination, the Beatles on Ed Sullivan, the moonwalk, and any and every Super Bowl, the storming of the Capitol owes a chilling measure of immortality to the fact that it was a shared viewing experience.
That brings me back to movies seen at movie houses, another form of entertainment that my children's generation increasingly eschews. I'm not suggesting that "Lawrence of Arabia," "2001: A Space Odyssey," or "Avatar" is worthless on a small screen. The human mind has a marvelous capacity to suspend disbelief. But it lacks the transporting, participatory power of being an audience member in a world where everything is larger than life.
Post-pandemic I've been making a concerted effort to see as many films as I can at my local movie house, the jewel-like Crandell Theatre in Chatham, N.Y. Under the able auspices of the Chatham Film Club, which purchased the 1926 theater in 2010, it's installed digital projection and sound systems that allow it to keep pace with technology for showing first run movies. The seats could use an upgrade, but so can those in my living room.
I recall when movies constituted life-changing moments. Watching "Goldfinger" in a packed Times Square movie house as a child made me feel like an honorary grownup. I can trace the electrifying evening in 1969 when, as a late bloomer, I became a card-carrying member of the counterculture after I joined Peter Fonda and Dennis Hopper on a road trip across America in "Easy Rider."
I've attended my share of Woody Allen movies — some age better than others — but I've rarely felt a more seasoned, knowing New Yorker than seeing "Annie Hall" at a Manhattan movie house. After all, one of the most iconic scenes in "Annie Hall" – in which Alvy Singer produces Marshall McLuhan out of thin air – happened while standing on line at the New Yorker Theater on upper Broadway. None of those events would have felt as profound if I'd been watching in bed.
Going to the movies upstate is a different experience than in the big city. Both have their virtues. Chatham's quiet main street at night, after you've been transported to Pandora or Inisherin, brings you in for a soft landing. When you return to the street in New York amid the tumult of traffic and pedestrians you can feel as if you've been splashed in the face with cold water. Also, a bag of popcorn and a Coke at the Crandell doesn't require applying for a bank loan the way it does at one of Manhattan's multiplexes.
Netflix and Amazon Prime have their place. But it's not the same thing. As long as you can pause a film while you go to the bathroom or get a snack, streaming will never equal the magic of the silver screen.