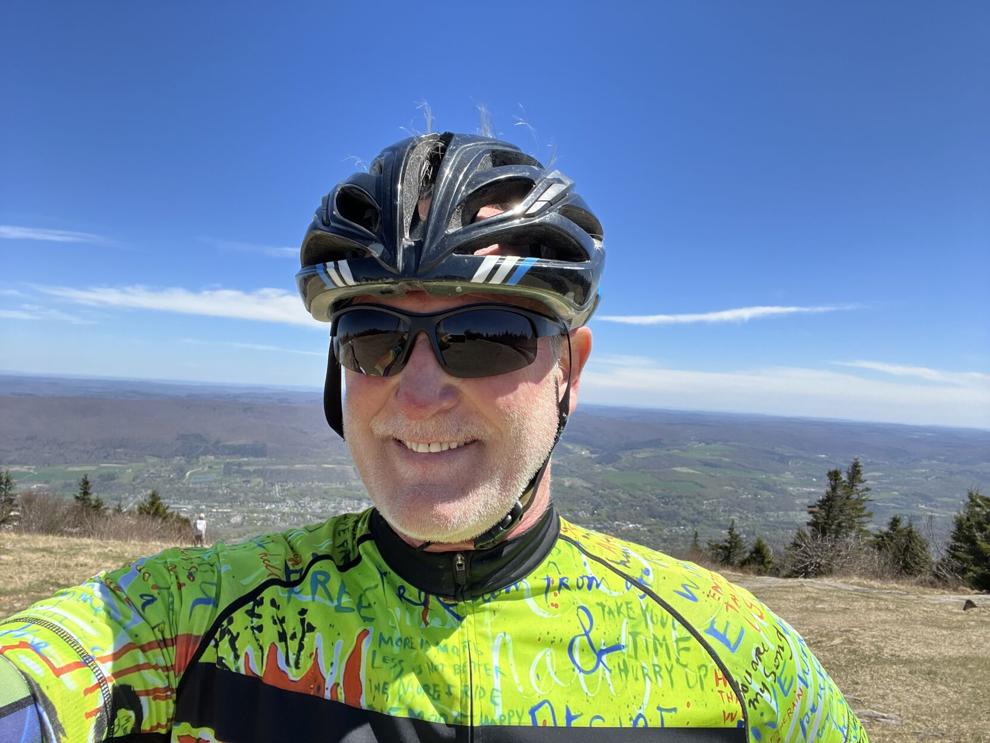 At 65, there are few things as exhilarating as racing down a hill on my bicycle at 50 miles per hour. It doesn't happen often, but when it does it's frightening and wonderful at the same time.
The fright is obvious. What if I blow a tire? What if I hit a pothole? What if a car or truck gets closer to me than it should? None of these have good outcomes. Yet when the wind is blowing back the little bit of gray hair I have left, and when gravity pulls me down faster and faster, all I can do is trust my bike, my brakes and my heart that for a few brief but glorious minutes thinks I'm 16 again.
Of course, the thing about going downhill fast is that a rider must also go uphill a lot slower. Some hills are short and steep, others are long and less steep, and many are long and steep combined. In the Berkshires, there are endless hills and mountains. The tallest mountain is Mount Greylock, which spans several Berkshire communities. Its peak in Adams is 3,491 feet high, the tallest in Massachusetts.
A tall order for my bucket list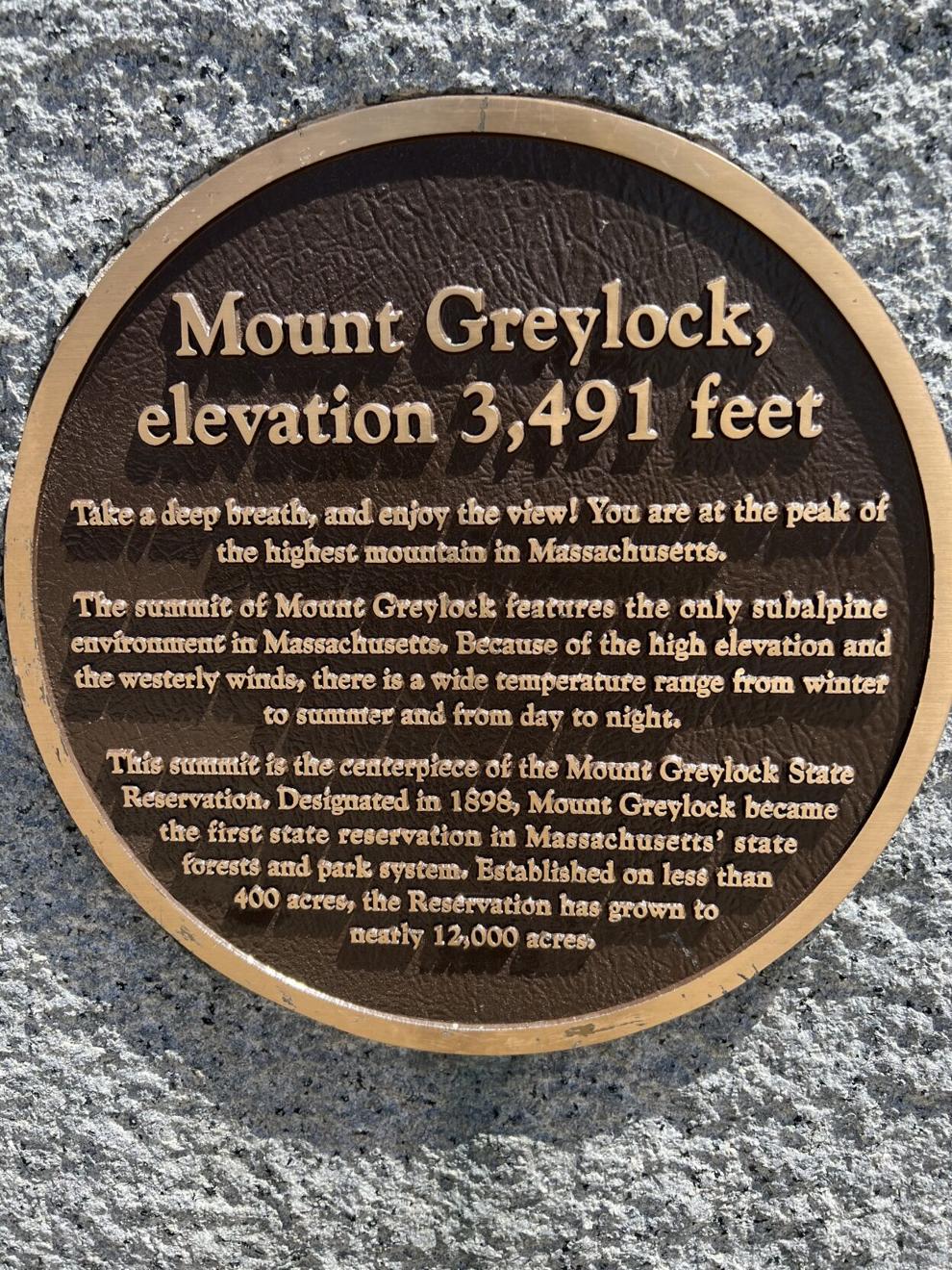 Five years ago, I hiked Mount Greylock with my family. We picked up the trail halfway up the mountain, made it to the top, and got lost on the way down. If you haven't been lost on Greylock, I don't recommend it. A map helps. A good memory is useful. And when all else fails, try yelling at the trees. They don't yell back.
Eventually, we arrived at our air-conditioned car and happiness. Was it fun? I'm leaning toward yes. More importantly, I noticed (in addition to the wonderful view from the summit) that several people rode their bikes to the top.
That can't be easy, I thought. The road to the top is more than nine miles long and it is up-hill the entire way. And that's when I decided to add it to my bucket list.
My bucket list, then and now, is not very long. It includes: Walk on a glacier, climb Mount Kilimanjaro, write a best-seller and cycle up Mount Greylock. The nearest glacier is in Alaska. Kilimanjaro is in Africa. And the best-seller has been in the works for two years. I'll get it done, but will it sell? But Greylock, beautiful Mount Greylock, is a mere 15 miles from my front door. At some point, I'd actually have to do this.
Two years ago, I decided that I would do it as soon as I lost 20 pounds. At 220, it wouldn't hurt to shed the weight. I convinced myself that once I lost weight, I'd have no difficulty making it to the top. Meanwhile, I'd keep riding, climbing and watching those calories.
Fast forward to two weeks ago. I'm riding with my friend, Rick, whose brother-in-law is a world-class cyclist for a 60-year-old. While my rides through the Berkshires average 15 miles per hour, his rides easily top 20. The brother-in-law has climbed Mount Greylock several times. Rick is 70, and a very strong climber. He says to me, "We should climb Greylock tomorrow. The road to the top is still closed to traffic and the weather is going to be great."
I hadn't stepped on the scale for a few days, which usually means my weight is going up, not down. I did recall, however, that when I last weighed myself, I was a svelte 219. So much for my brilliant weight strategy. If 70-year-old Rick needed to show his 60-year-old brother-in-law what he could do, then surely this 65-year-old Rick could do it, too.
The journey upward
We began the ride at Lake Pontoosuc, three miles from the base of the mountain. Once on the mountain, the climbing begins quickly. The first five miles are the toughest and steepest. Rick was way ahead of me, so I knew I was on my own.
Occasionally, my slow-motion legs pumping away, I would look down at my bike computer. More than a few times, I was climbing at less than three miles an hour, which is about the speed of a leisurely walk. I was just happy the bike didn't tip over.
I'd like to say the scenery was spectacular, but once I hit slog pace, I spent more time looking down and straight ahead then to the right or left at the verdant trees and flowing mountain streams. Every hill was followed by another hill. Every bend in the road led to another bend in the road. Occasionally, my friend would stop, and I'd catch up to him.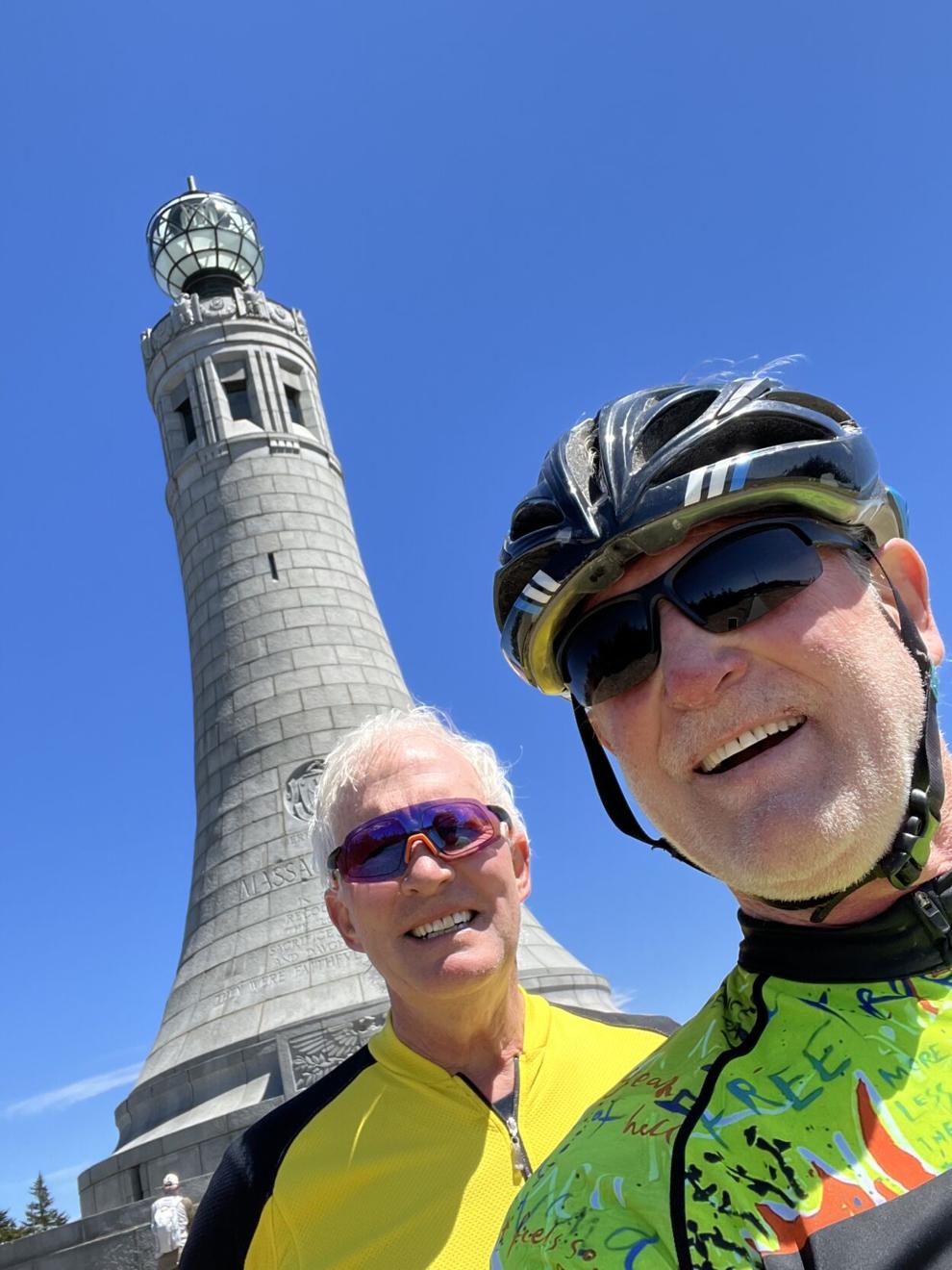 Nearing the top, I saw a sign on a hiking trail that said two miles to go. It was a long two miles, but soon I could see the Veterans War Memorial Tower that was completed in 1937. Also, looking west, I could see the beautiful Berkshire mountains, it's rolling hills spread across the horizon.
In the end, I finally got to take something off my bucket list. It felt great to make it to the top knowing I didn't grunt, I didn't curse, and I didn't even stop to yell at the trees. In fact, I didn't stop at all until I reached the top.
Going up took an hour and 45 minutes. Going down took less than 30, although I never came close to hitting 50 miles an hour. For men of a certain age, narrow roads and hairpin turns are not conducive to safety. Slow and steady keeps you alive. We were both grateful to have functioning brakes.
I'm grateful, too, to have the health, the time, the legs and the lungs, and maybe a little bravery on the winding descent. It was a good day in my beautiful Berkshires, with many more climbs to come.