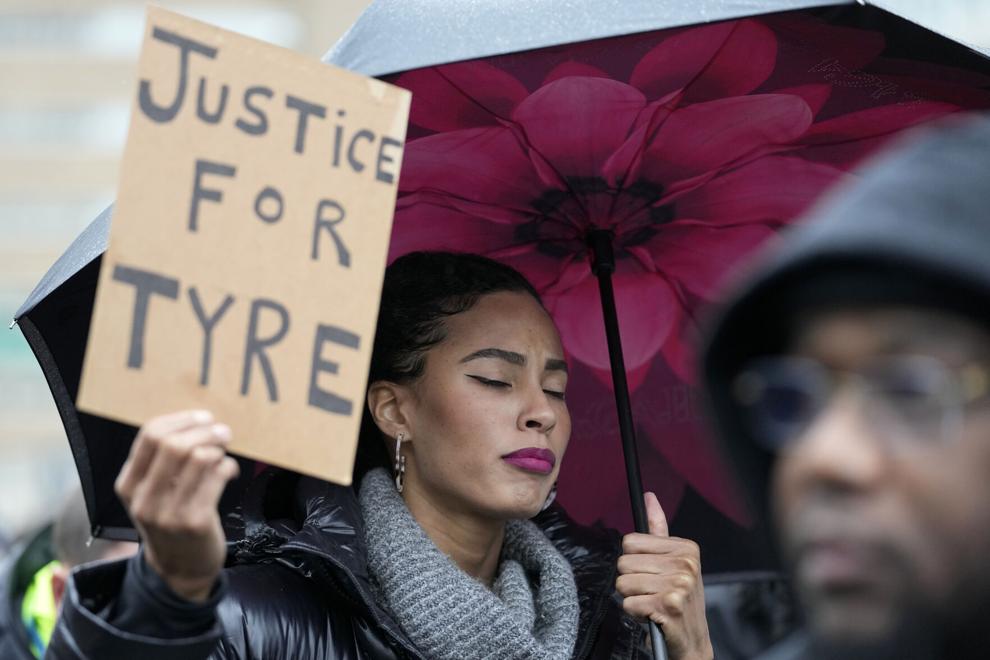 RICHMOND — It was Feb. 1, 1960, when four Black students from North Carolina Agricultural and Technical State University sat down at Woolworth's lunch counter in Greensboro, N.C., and ordered coffee and doughnuts.
The white waitress refused to serve them. They came back the next day with a larger group, and two days later, lots more men and women of color were sitting on the department store stools.
Their sit-in and persistence inspired a movement across the South to desegregate lunch counters, swimming pools, water fountains and public places, almost a century after the Emancipation Proclamation. Historian Heather Cox Richardson wrote last week that Woolworth's eventually asked four Black employees to sit at its counter and order food. And be served.
It was Feb. 1, 2023 when Tyre Nichols — beaten to death by police officers after a traffic stop — was laid to rest in Memphis, Tenn. And it was Feb. 1, 2023 when the College Board released a stripped-down version of its curriculum for an advanced placement course in African-American studies, removing various sections that Florida's governor, Ron DeSantis, had protested as "indoctrination." Sixty-three years from a lunch counter to Nichols' encounter.
It is also Feb. 1 when we annually announce that we are celebrating Black History Month. Yes, it's a history to celebrate. So many great Black Americans, hundreds of them, from Frederick Douglass to Thurgood Marshall, from Langston Hughes to Harriet Tubman, from Maya Angelou to Marian Anderson, to John Lewis and Barack Obama, etc. — and our own W.E.B. Du Bois, finally getting acceptance and recognition in Berkshire County history. A history to be taught, a history to be celebrated, and a history to mourn.
It's to be noted that Tubman has still not replaced Andrew Jackson on the $20 bill, although that was authorized in 2013. No affirmative action there. The delay, the U.S. Treasury says, is procedural, and the change to Tubman is scheduled for 2030. It will be good to relegate that matter to history, the exchange of a woman who ushered many slaves through the Underground Railroad for a president who sent the Cherokees on their lethal Trail of Tears.
Black history is made slowly. Why has it taken so long — and still not totally resolved — to have equal court treatment of Blacks and whites, so that our sentencing statistics more closely match our population? Why has it taken so long to ensure that Blacks and whites have equal access to voting? Why does a distinguished Pittsfield citizen like Dennis Powell say in a public speech that "someone makes him feel Black every day?" Does anyone make me feel "white" every day? No.
Historian Richardson, whose daily newsletter calmly puts national happenings into historical perspective, introduced me last week to David Richmond, Franklin McCain, Ezell A. Blair Jr. and Joseph McNeil, the four young men who first sat at that lunch counter in Greensboro. I had not known their names before, but I had been moved to tears by the replica of their sit-in at the National Civil Rights Museum in Memphis where we visited only a few years after it first opened.
The horrific death of Tyre Nichols in that city is made worse by the fact that civil rights history has never been better taught than at that museum, built on the site of the Lorraine Motel where Martin Luther King Jr. was assassinated. In addition to the life-size lunch counter, the museum has a full-size interactive bus with a statue of Rosa Park seated inside.
We had such a wide-ranging two or three days in Memphis, including a superb and rare exhibit of China's terracotta warriors, the legendary parading ducks in the lobby of the Peabody Hotel, the sounds of jazz emanating from open doors on Beale Street, the superb ribs at the Rendezvous, the plaza where the course of the Mississipi is embedded in the tiles and the fun of a talented pick-up jazz group in a park. And being pretty much rendered speechless by the civil rights museum.
And now this. Tyre Nichols. It's hard to think of Memphis the way I did a month ago.