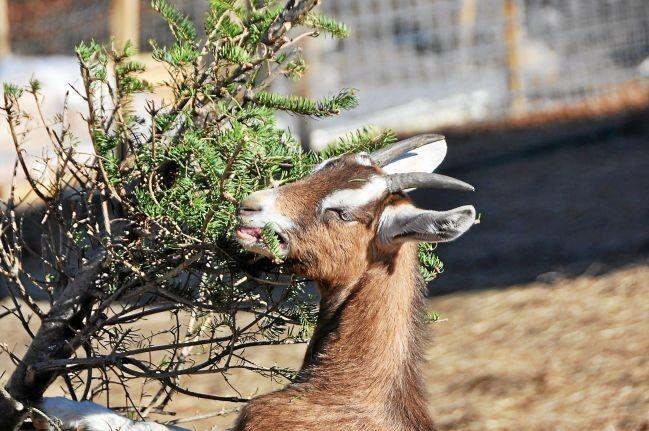 RICHMOND — Even when Fraser fir needles are sifting to the floor, it's hard to take down the Christmas tree. It's a negative action, sort of fitting with a fairly negative month that starts like no other.
First, we ditch the old year, possibly in a bacchanalian celebration or transfixed by a crystal ball in motion. Then we welcome the new.
We also make sincere and hefty declarations about self-improvement and start complaining about ice, frigid temperatures and cloud cover.
So, facing the disintegrating Christmas tree, a bright joy for weeks in December, kind of fits with the January calendar mood. It's one of those onerous but orderly tasks that creates a certain satisfaction and a kindling of memories as each thing is tucked away.
The evergreen aroma again pervades the room as branches are lifted and breakable ornaments removed. We've never had one of those fancy boxes that stores ornaments in compartments — we have a venerable stack of Harry and David boxes that contain protected spaces for strawberries or pears or apples.
When the tree popped out of its moorings a few years ago, most of the decorations inherited from my mother, dating back to the 1930s, shattered. The sole survivor is removed and carefully cushioned in tissue paper in a box marked for the most fragile.
That carton includes a Santa, made in school 50-something years ago with a real egg (empty of contents), now a bit frowzy but miraculously intact.
That disastrous crash brought three new glass Santas, a sympathy offering from one of the offspring. They're stored with a tall ship from Nova Scotia, a Pegasus with half a wing gone and a hummingbird, all blown glass.
Less fragile are some other souvenirs that bring back memories of trips: an onion from Bermuda, a moose from Wyoming, a dog sled from Alaska — all made of wood — and a ceramic potato from Idaho that weighs more than the real thing.
Most of this stuff gets stored in the cellar, but the pieces cross-stitched on fabric — and a now-ancient felt elephant made by a kindergarten teacher — are hidden in a decorative box in the living room, safe from the nibbling of any mouse that sneaks into the basement.
Owning too many ornaments has led to putting lots of snow people on windowsills. These make me smile, thinking of how they came to be.
One December, second daughter, high school student, bought some plaster figures and paints at the long-gone, still-missed Ames store in Lenox. She was happily painting them when her older sister arrived home from college and scoffed, "Why don't you get a life?" Twenty-four hours later, the two were side by side, painting snowmen.
It turns out, this year, that a Christmas tree can keep on going. An Eagle article told about a woman in Adams wanting people to discard their trees at her farm so her goats could eat them.
She said they ate branches and bark. A call to the owner of a goat herd in Richmond brought a quick yes, so, this week, our tree is merrily feeding goats. It's much nicer than recycling it to rot in the woods.
Sometime in spring or summer, a few needles will turn up under a rug. Christmas trees don't exit easily.