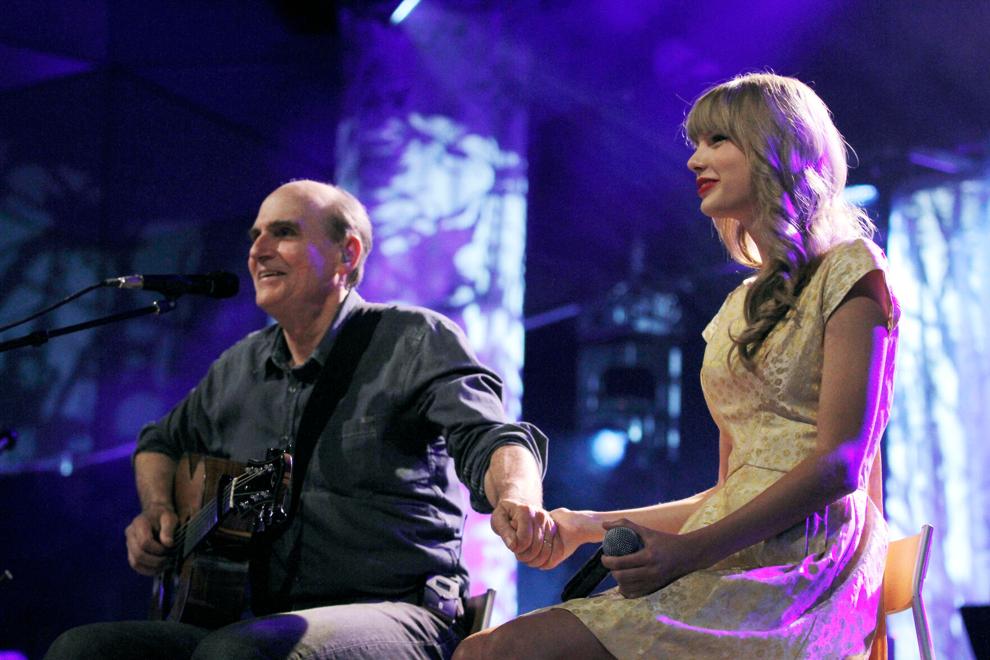 LENOX — For many of us, it wasn't the end of the world as we know it.
But for Swifties, as Taylor Swift's many millions of fans are known, it was mass heartbreak, shared via social media, when Ticketmaster, part of the the worldwide Live Nation Entertainment mega-company shut down sales of Swift tickets for the general public before the scheduled start last Friday.
Ahead of a deep dive into what went wrong, a detour down Memory Lane.
Back on June 18, 2012, I was contacted by James Taylor's team with the announcement that Swift, already a rapidly rising star, would be the special guest for his upcoming July 2 gig at Tanglewood.
She had been named the Country Music Association's 2011 Entertainer of the Year and had won the American Music Award as Artist of the Year. Taylor and Swift had met in 2007 at a Manhattan benefit, and she invited him to be the surprise guest for a stop on her 2011 "Speak Out" world tour at Madison Square Garden in November of that year.
By 2012, Swift had already sold more than 22 million albums and 50 million song downloads, having earned $165 million since 2009. The Grammys and other awards were piling up for the country-pop crossover singer-songwriter. Swift's parents had named her for their favorite singer, JT.
Reviewing the Tanglewood show for The Eagle, I mentioned how Swift called James "this most amazing, down-to-earth person" as she recalled how he had invited her to join him for what he called "this little show I do in Lenox, Massachusetts."
Sizing up the capacity crowd of 18,000, Swift pointed out, "This is no little show!" She joined JT for "Fire and Rain" and performed two of her breakout songs, "Ours" and "Love Story." For sure, it was a night to remember.
If you're still with me after that self-indulgent blast from the past, now this: Last week's ticketing chaos was blamed by Ticketmaster on the law of supply and demand.
Swift's "Eras" tour set to start in March — her first time on the road in five years — simply had 14 million fans chasing after two million-plus tickets, already gobbled up during the presale to "verified" buyers that began Nov. 15. Some say it's the most anticipated concert tour ever.
The unlucky millions who failed to score tickets were furious, and an outcry erupted among critics accusing Ticketmaster and Live Nation of a stranglehold on the concert business.
The ability to buy tickets for especially popular acts has been complicated by automated software "bots" that harvest tickets in order to try to peddle them at ridiculously inflated prices — asking as much as $28,000 per seat — via third-party agencies such as StubHub, the Financial Times reported last weekend.
Being a "verified fan" was no guarantee: On Nov. 14, Ticketmaster sent emails and special codes via text message to about half of those hopeful ticket buyers informing them that they had been chosen to participate in the following day's presale. People who had not been selected received emails from Ticketmaster explaining that they had been placed on a wait list "due to historic demand."
Apparently, Ticketmaster's "verified fan" solution aimed at thwarting the "bots" by limiting sales to real people didn't succeed. The company acknowledged a "staggering amount of 'bot' attacks" but also noted that 3.5 million fans had registered as "verified," but only 2.4 million tickets actually existed for the 50 shows Swift had scheduled.
Those tickets, all sold on Nov. 15, amounted to a record number for a performer in a single day, according to Ticketmaster.
Seeking to ward off formal antitrust investigations, a Ticketmaster rep claimed that the singer would have to appear at 900 stadium shows to meet the ticket demand — and that would amount to performances every night for nearly two and a half years.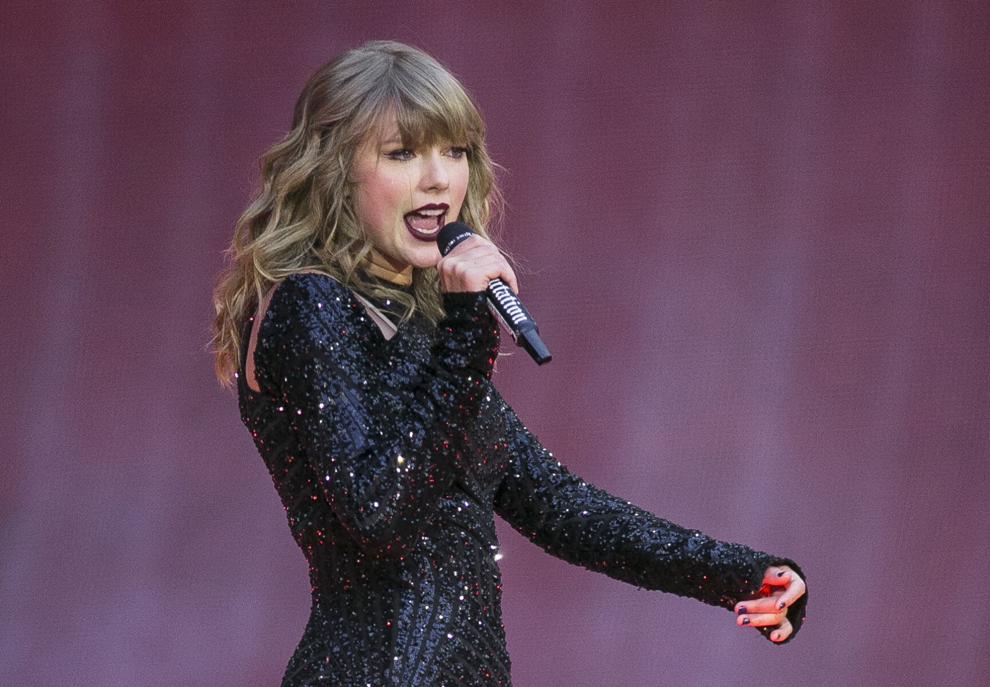 The company stated that the "bot" attacks "as well as fans who didn't have invite codes drove unprecedented traffic on our site, resulting in 3.5 billion total system requests" — four times its previous web traffic peak.
All this frenzy followed the October release of "Midnights," Swift's 10th album, when she became the first artist to land all the top 10 slots on the Billboard Hot 100 chart with songs from the album.
In an Instagram post after the debacle, Swift wrote that "it goes without saying that I'm extremely protective of my fans. … It's really difficult for me to trust an outside entity with these relationships and loyalties, and excruciating for me to just watch mistakes happen with no recourse. I'm not going to make excuses for anyone because we asked them, multiple times, if they could handle this kind of demand and we were assured they could."
Hinting that more shows may be scheduled, Swift ended her semiapology this way: "And to those who didn't get tickets, all I can say is that my hope is to provide more opportunities for us to all get together and sing these songs. Thank you for wanting to be there. You have no idea how much that means."
Here's a thought: In view of her stellar performance at Tanglewood in 2012, wouldn't that be the ideal site for one of her additional bookings? And this time, maybe Taylor, James Taylor, could be her co-star.
It makes perfect sense, doesn't it?