What on earth is Gov. Ron DeSantis doing? He has picked fights with women, librarians, teachers, trans kids, drag queens and people of color in an effort to out-MAGA the most MAGA lawmakers in the land.
All of it seems to have been a pretty transparent effort to burnish his anti-woke, ultra-right-wing credentials in preparation for a presidential bid. Having exhausted the existing supply of defenseless people he could easily target to show just how tough he is, DeSantis next decided to throw down with the Mouse.
Knucklehead that he is, DeSantis went to war with Mickey in March 2022 after Disney publicly voiced their opposition to his proposed "Don't Say Gay" legislation. Given that Disney's customer base includes LGBTQ+ adults and kids, and that Disney employs its fair share of LGBTQ+ workers, one would logically expect the company to make statements in support of that community.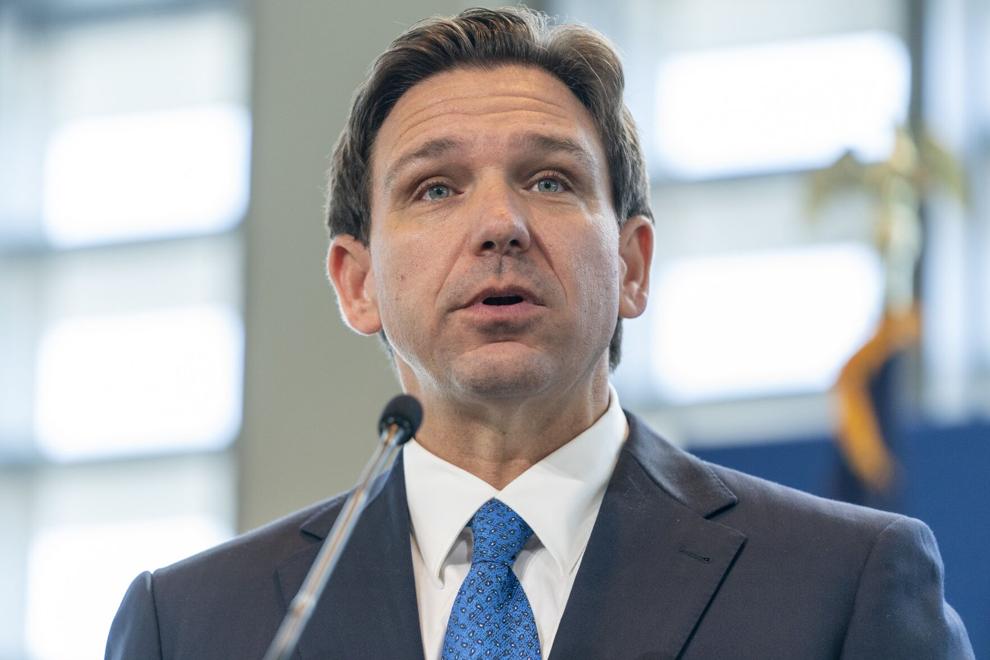 But thin-skinned DeSantis cannot tolerate dissent, so in short order he decided to retaliate by turning the Magic Kingdom into the Tragic Kingdom. DeSantis threatened to install toll roads into Disney World, revoke prior tax breaks provided to the company and build a prison next to Mickey's castle. To frost the cake, DeSantis and his handmaidens in the Republican-controlled Florida Legislature decided to revoke Disney's authority over the Reedy Creek Improvement District, within which Disney's theme parks and resorts are located.
Predictably, Disney CEO Bob Iger is fighting back. In April, Disney filed a lawsuit to prevent Ron DeSantis from taking over RCID's governing board, which has been under Disney's control since Disney built their theme parks there in 1971.
DeSantis was in Israel when notified of the Disney lawsuit filed April 26. He was on a world tour attempting, and failing, to look presidential on his way to declaring his candidacy. In doing so, DeSantis only proved that he doesn't have the political savvy to become president, since while he was out of town masquerading as a statesman, Donald Trump was in Florida stealing his donor base out from under him.
The tour was a flop, and due to the absolutely ridiculous policy positions he has taken in his home state — to say nothing of his sheer unlikability — he has about as much chance of becoming president as Mickey Mouse.
Gov. DeSantis' budget proposal for fiscal year 2024 is approximately $114 billion. One wonders how much of this budget DeSantis intends to spend fighting the lawsuit, but I'd imagine that Floridians would rather see the money spent on something more important like roads, bridges, hospitals and other vital infrastructure. Perhaps he'll just spend the portion of the budget previously earmarked for public education, since by the time he has driven all of the teachers and students out of Florida's public schools with his bigoted policies, there might not be any public education left to fund.
Disney employs around 75,000 Floridians at their theme parks and resorts and pumps about $75 billion into Florida's economy every year from tourism generated by Mickey. Somewhere between $2 billion and $5 billion of that flows directly into the state's annual budget.
Now DeSantis will have to defend his glaring misstep in a court of law on the backs of Florida's taxpayers. Moreover, his vengeful impulse to claw back control of the Reedy Creek Improvement District means that the public services and infrastructure maintenance costs of that development, formerly underwritten by the Mouse, will now be charged to the taxpayers of Osceola and Orange counties to the tune of more than $150 million a year.
And that's not all: Disney has now canceled a planned project that would have generated billions more each year in revenue for the state and would have employed thousands more Floridians. It is possible that if Disney gets sick enough of the governor's nonsense, they could decide to pull up stakes and move their entire operation to a more hospitable state. One can almost hear the distant sound of Florida's economy being flushed down the toilet.
Nicely played, Mousemaster Ron. If your constituents didn't previously realize their mistake in electing you as their governor, I'm willing to bet they do now.