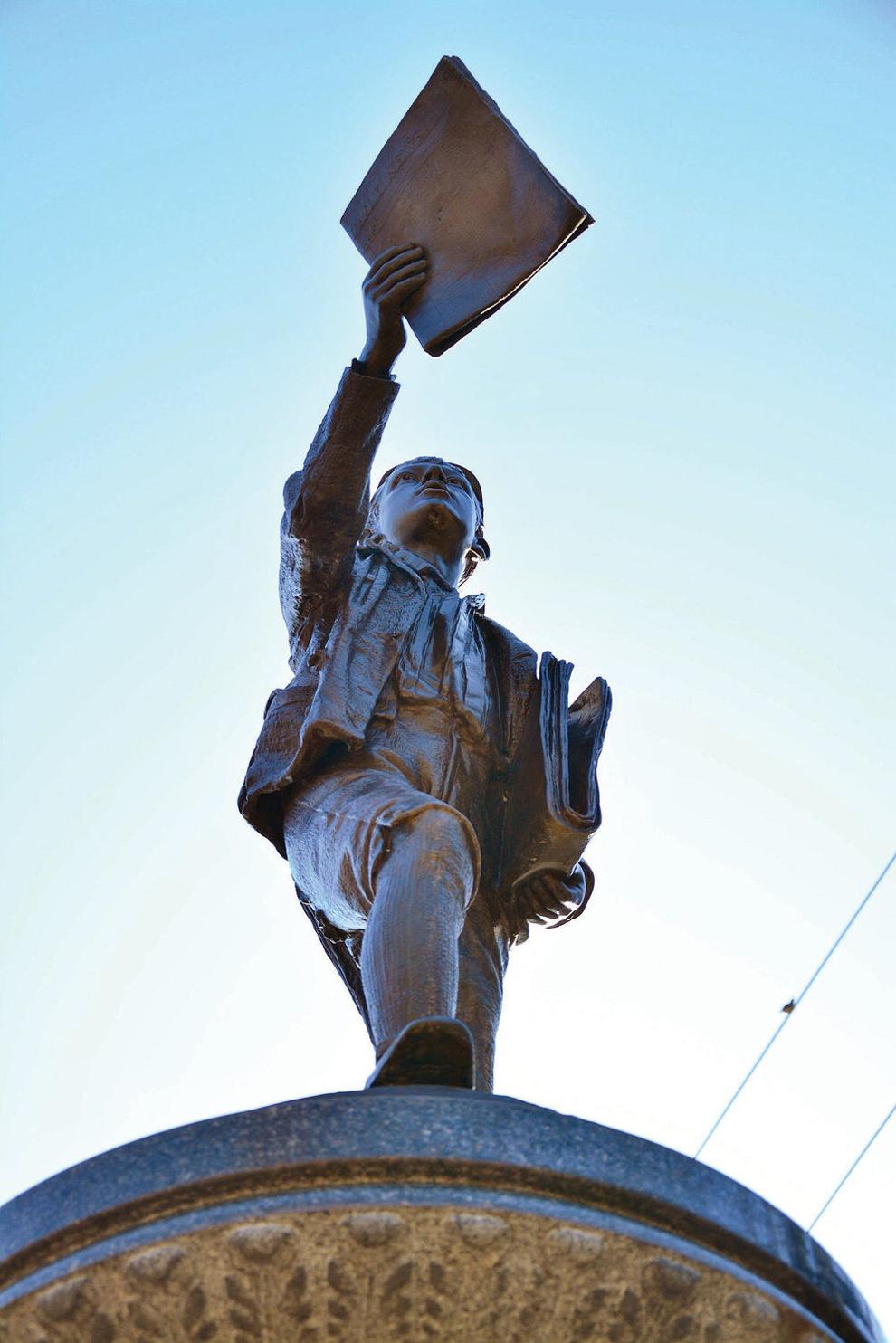 International Newspaper Carrier Day is Oct. 8. We're flagging it now so that our readers can join us in reflecting on something we still believe to be important in an increasingly digital world.
Fittingly, International Newspaper Carrier Day arrives at the end of National Newspaper Week, which runs from Sunday to Oct. 8. For our readers who get this or any news publication delivered to their home, take note of the pieces that reach out to you from the printed page over the next week. Perhaps it's a news story about the community you call home or an international headline; an arts feature that grabs your interest or a local sports story with a photo of a loved one; a friend's obituary or maybe just the weather and an events calendar.
If these or any other parts of your newspaper inform you or connect you or touch your life in the coming days, then thank your friendly neighborhood news carrier on Oct. 8. He or she is the critical last link in the chain between you and the free press. If you can, we suggest acknowledging that by being generous in tipping your carrier — on Oct. 8, during the holiday season or when you resubscribe.
While for many the process of getting the daily news is an increasingly or entirely digital one, a considerable majority of our readers still get their news the old-fashioned way: holding the stories of the day in their hands; reading from front page to back; clipping and saving the articles and photos that most affect them and their families. So much of our work — from writing on press deadline to pagination to the mailing room — turns on our celebration of that tradition, and we deeply appreciate our readers who share in it. That's why The Eagle invested in a new press less than a year ago.
We're proud to work hard at being the Berkshires' community newspaper, but no matter how much sweat equity and ink we invest in that endeavor, the print product does not get to the communities we seek to serve without our news carriers. They help us literally meet our readers where they're at by delivering the news directly to you. It's a profession among the nation's oldest and noblest — and incidentally one that's honored in unique fashion in the Berkshires with the historic Newsboy Statue that has stood in Great Barrington since 1895.
Similarly, our appreciation for our Eagle newspaper carriers stands tall and proud. That's true every day, but especially so as we approach International Newspaper Carrier Day. We hope you will join us Oct. 8 in sharing and showing that appreciation for our newspaper carriers and those all over the world.