You know it's a big one when The Weather Channel is filming in your backyard. Meteorologist Jim Cantore — known for his dramatic live reports during even more dramatic weather events across the country — popped up in South County early Tuesday morning as a big storm began to blanket the region.
The Weather Channel star meteorologist — known for his over-the-top appearances at the most dramatic storm events throughout the United States — was spotted reporting around 6 a.m. Tuesday in the Berkshires.
"Heavy wet snow in Stockbridge, MA. Couple inches and counting," Mr. Cantore tweeted at 5:11 a.m.
Then, after filming with his crew in Stockbridge and Lenox, he tweeted again around 10 a.m.: "Heavy wet snow of 12 inches around Lenox, MA weighing down trees and powerlines. Roads are very slushy! Almost like driving on 2 inches of water!"
Many in the Berkshires faced a similar Tuesday morning commute as the winter weather went from mild to treacherous in no time. Before this week, Berkshire County was having a relatively warm winter with less snow than usual. Then, a nor'easter reminded us that we're in, well, the Northeast — and seemingly dumped a season's worth of the white stuff on us all at once. After about 6 inches accumulated overnight Monday to Tuesday, the region received 1 to 2 inches per hour just before and after dawn.
It stacked up quickly. By midmorning, the central Berkshire area around Pittsfield found itself under about a foot of snow. As usual, hilltowns took a harder hit — much harder, in some areas. One weather observer in Windsor reported a walloping 25 inches before noon. Forecasts on Tuesday saw snowfall continuing this morning in some parts but mostly tapering off by Tuesday afternoon, although not before dropping a predicted average of 8 to 12 inches in South Berkshire and 12 to 18 inches north of the MassPike.
Whether you're a kid or just a kid at heart, it's nice to have a snow day and a reason to skip your morning commute. Still, our thoughts are with those who shouldered the brunt of this storm.
That includes the thousands who lost power (The Eagle's news office among them for a while on Tuesday morning) and those yet to have power restored.
We're also thinking of, and grateful for, the folks who didn't take a day off from cruel conditions and dangerous roads so that the rest of us could be safe and served: the first responders who certainly had their hands full; the state, municipal and private plow drivers helping to dig out their communities; the road and utility crews responding to countless downed trees and power lines.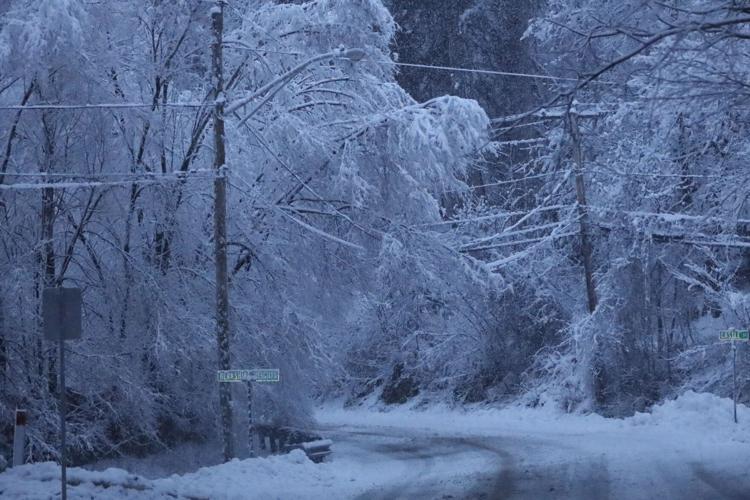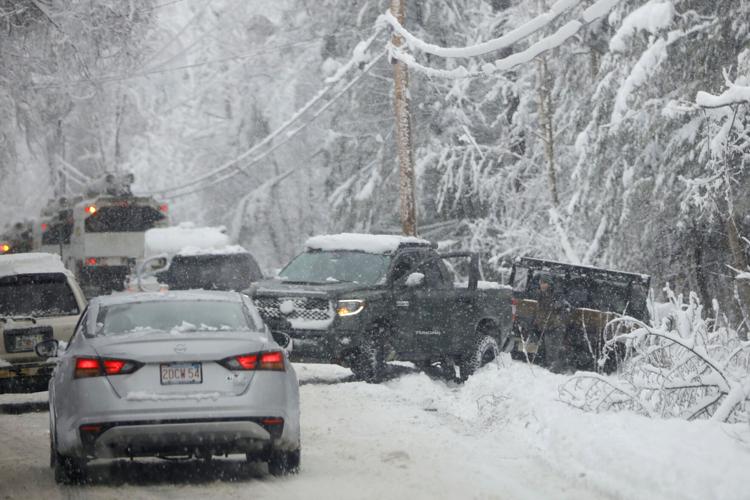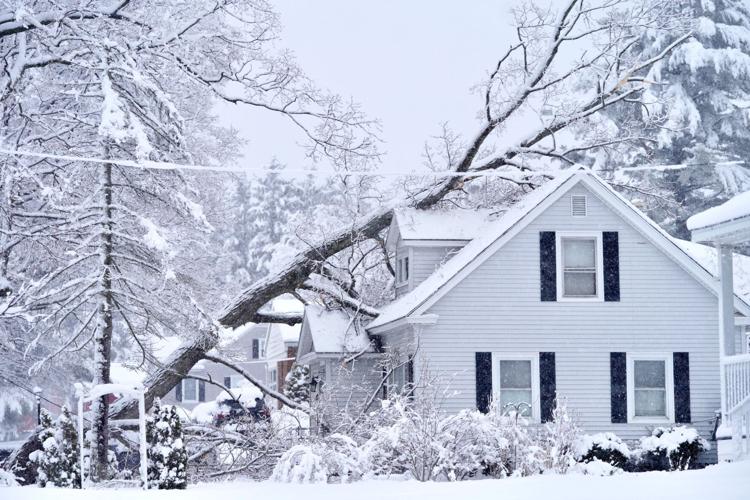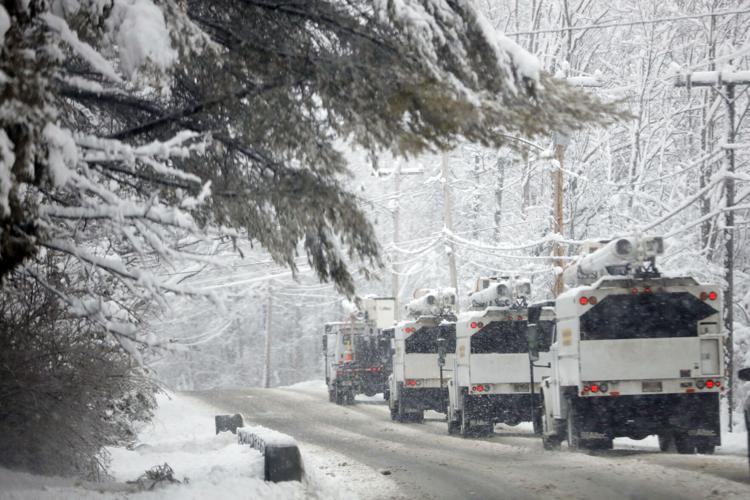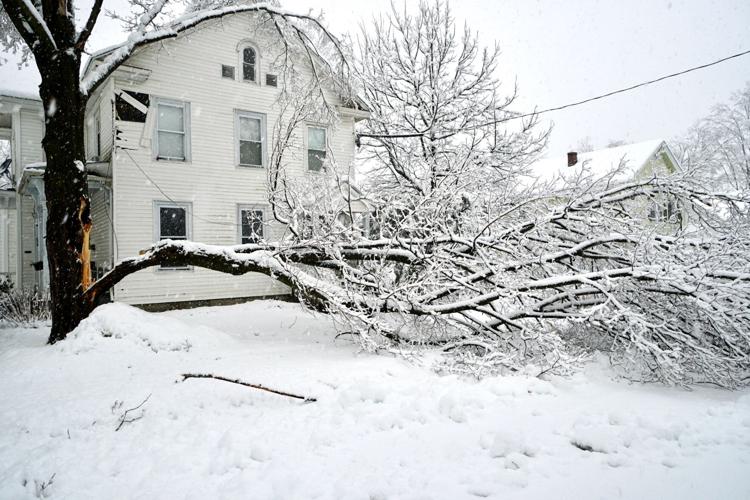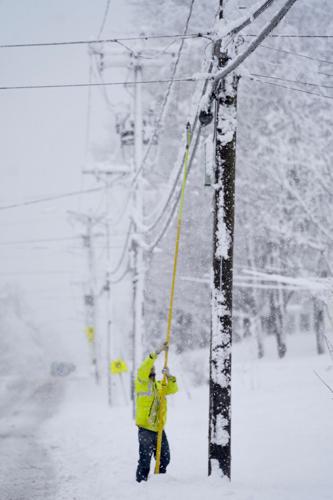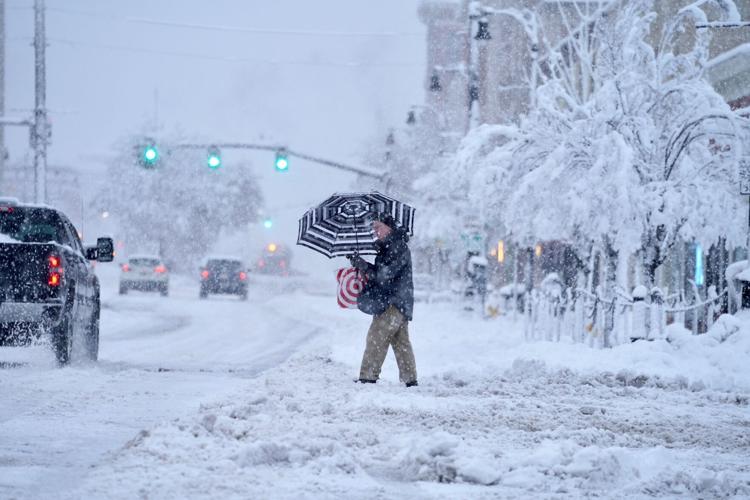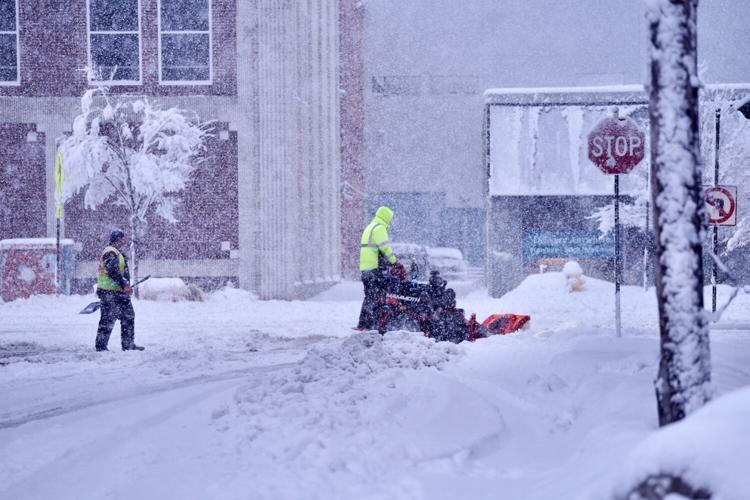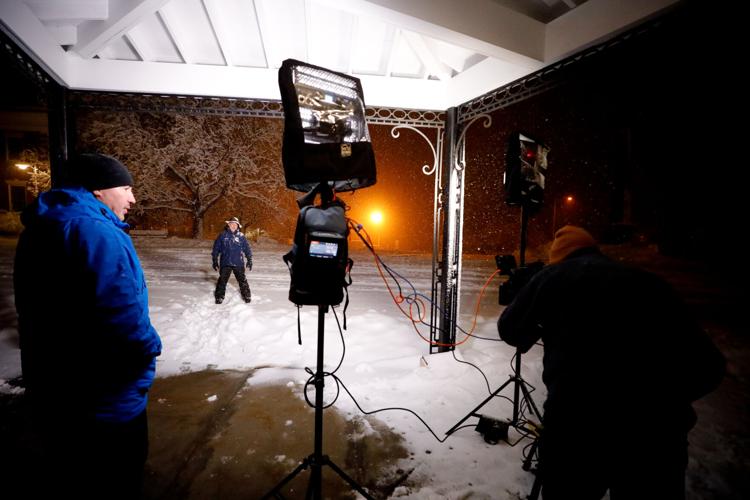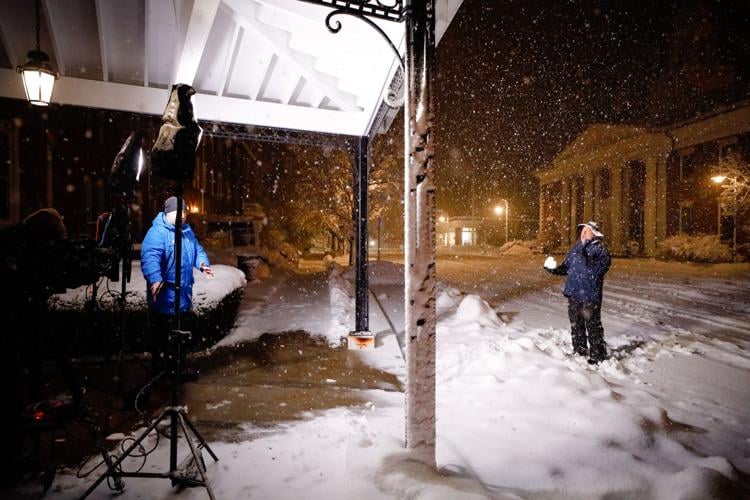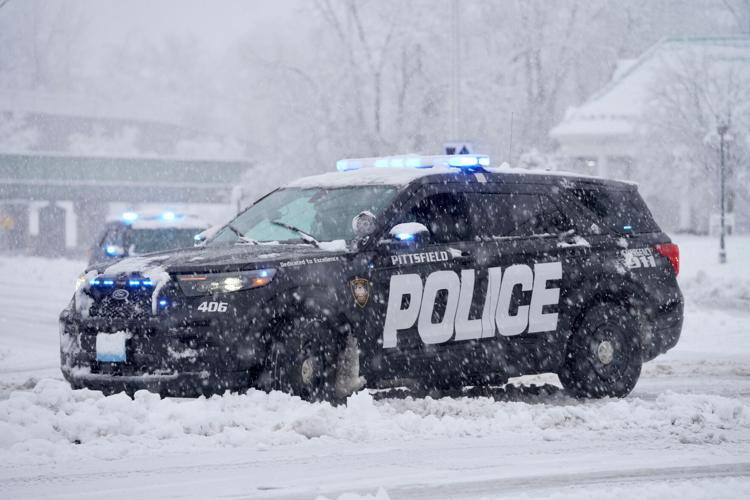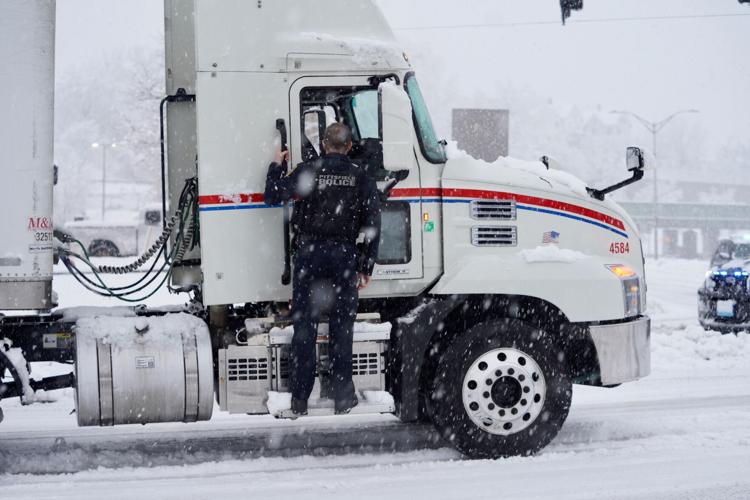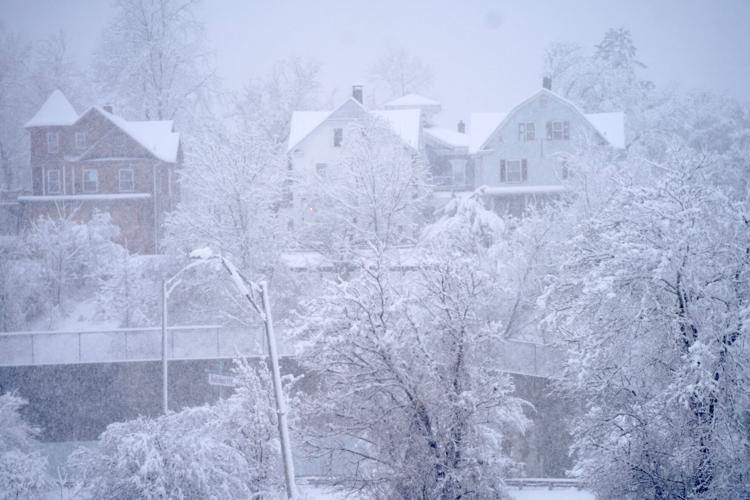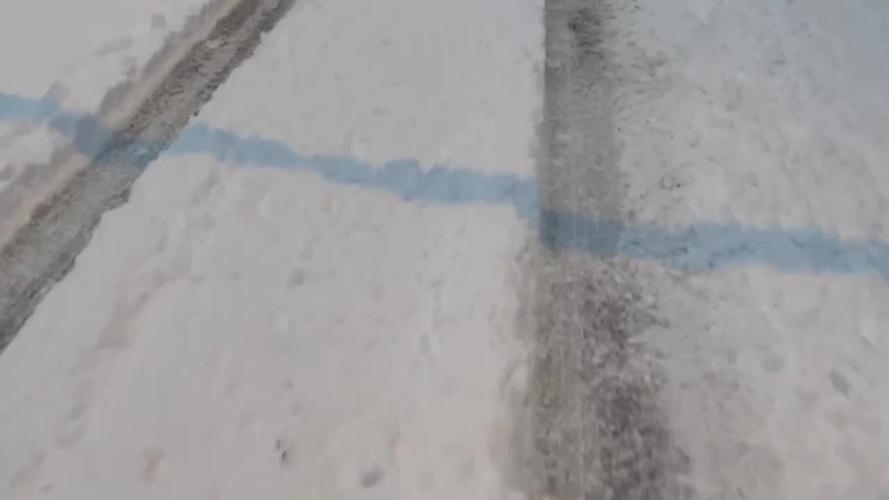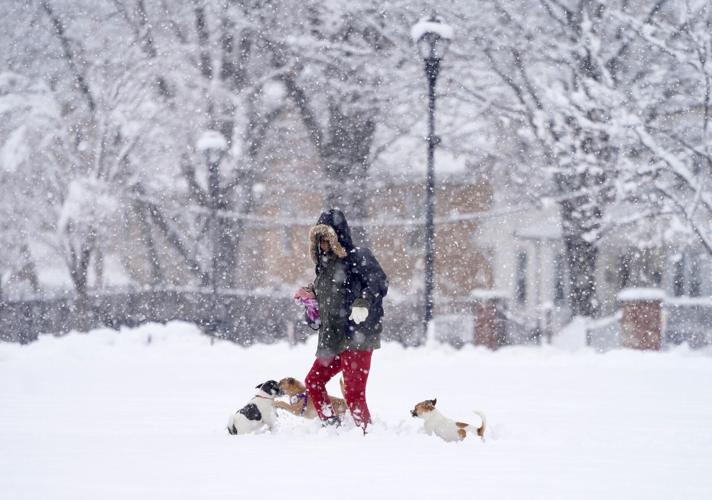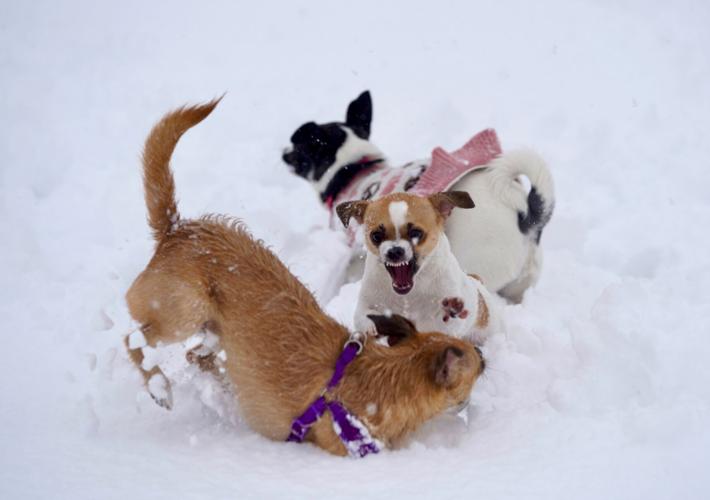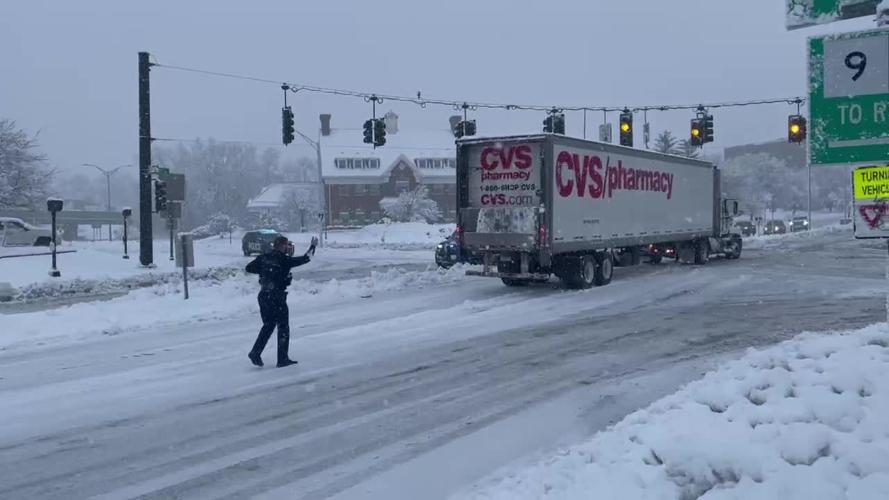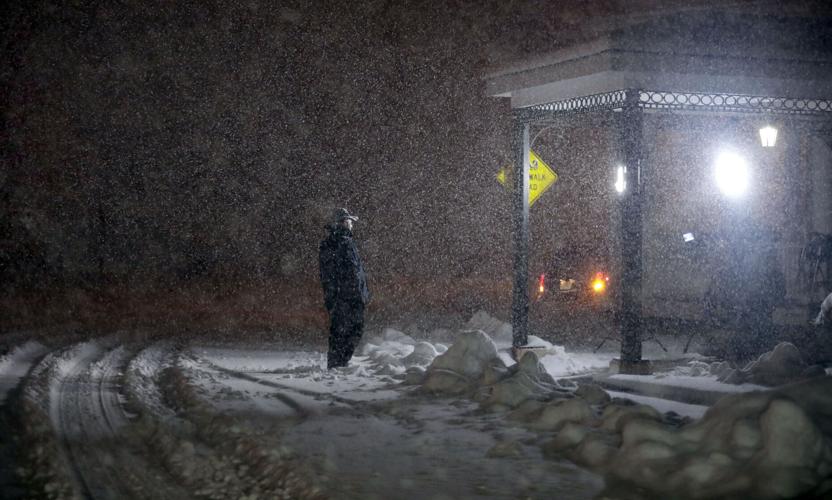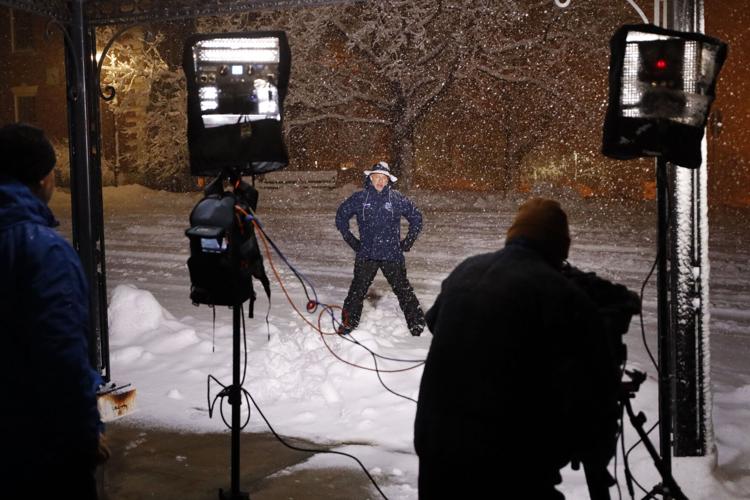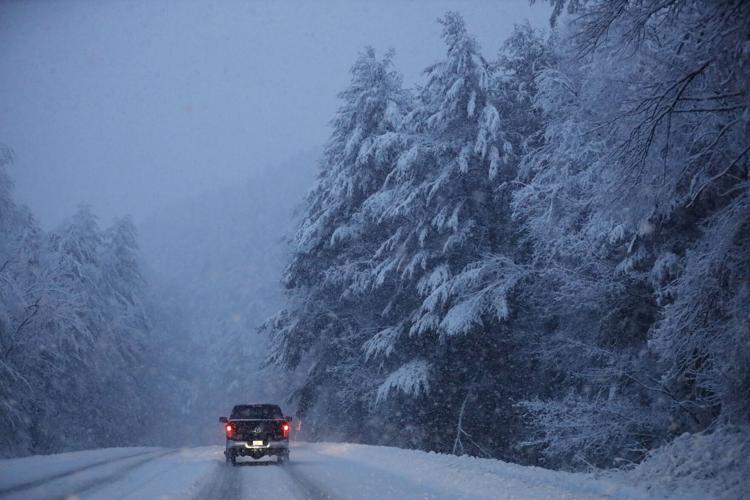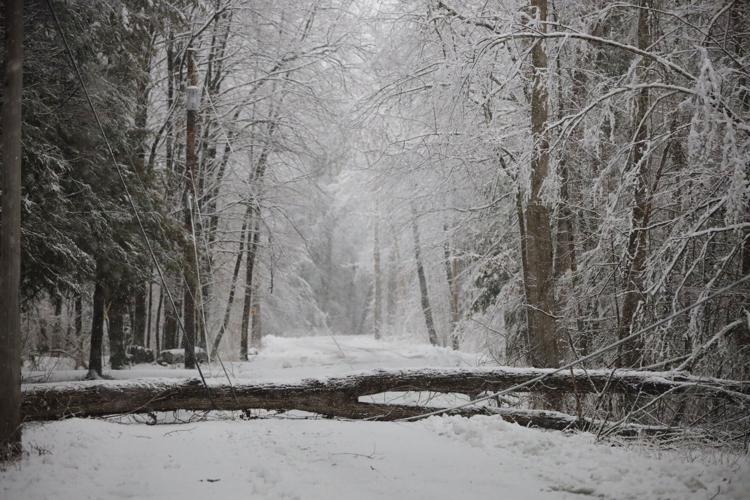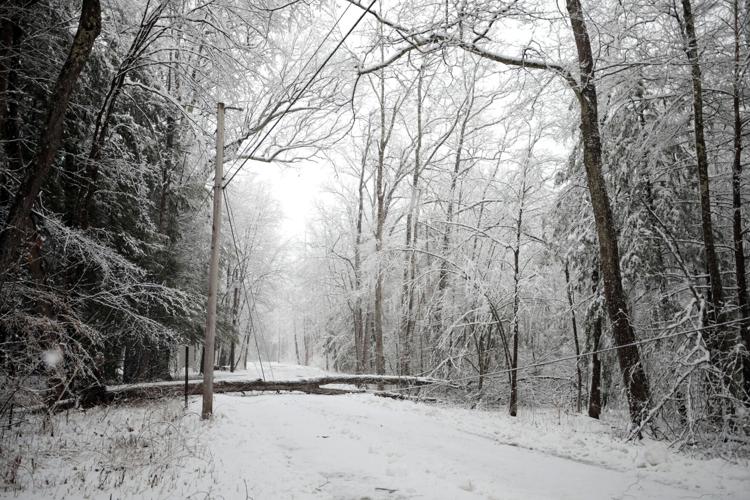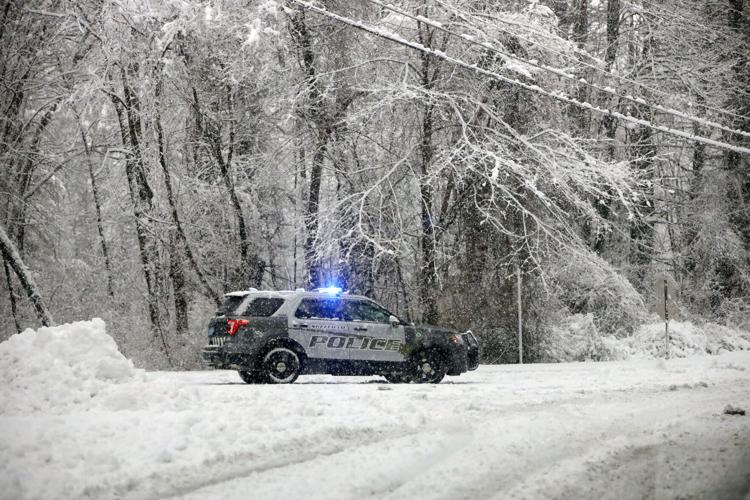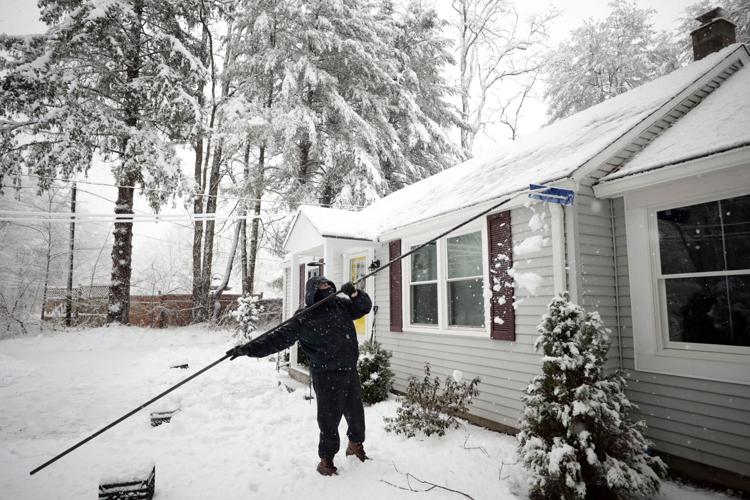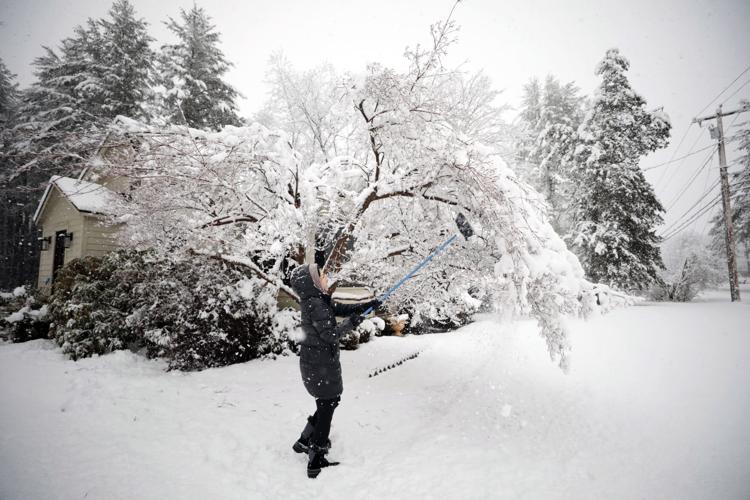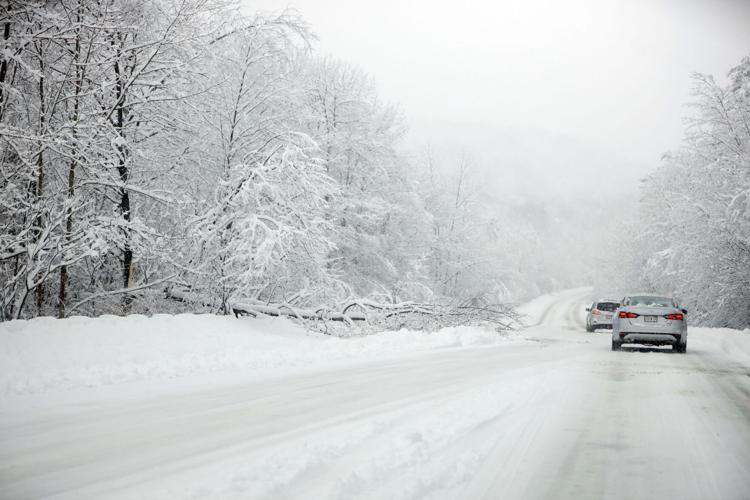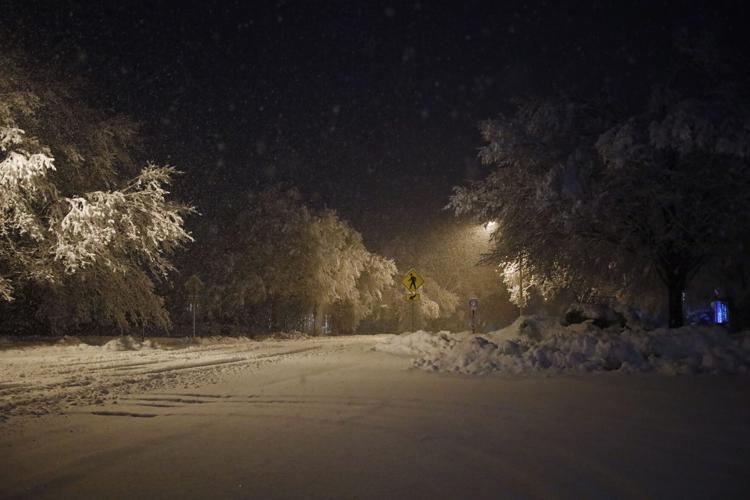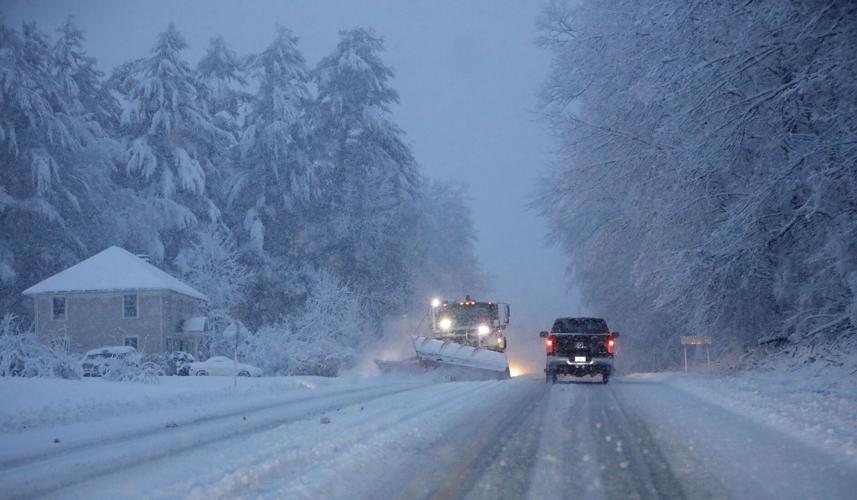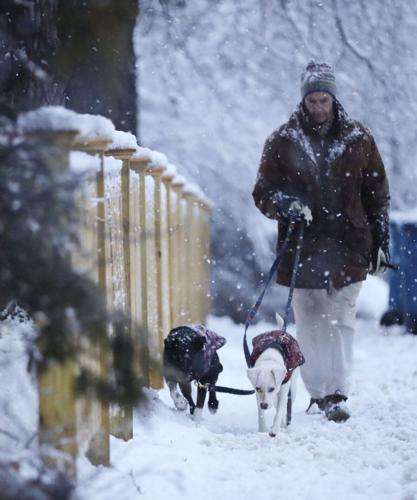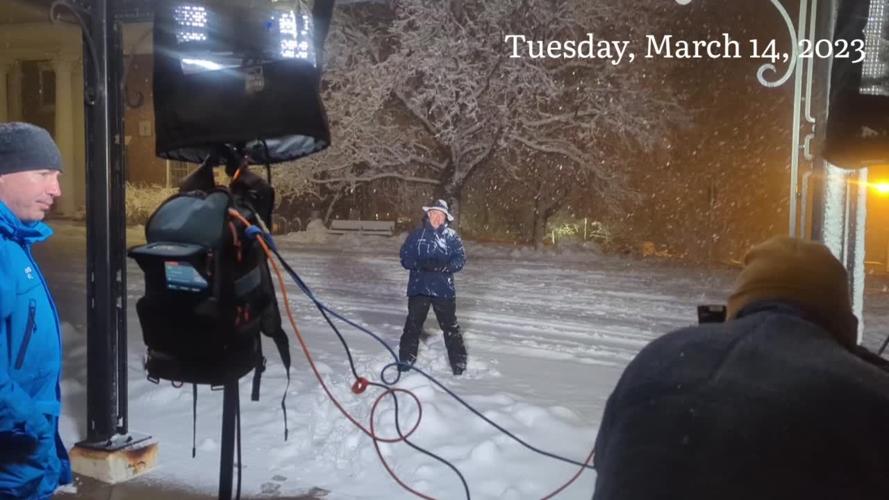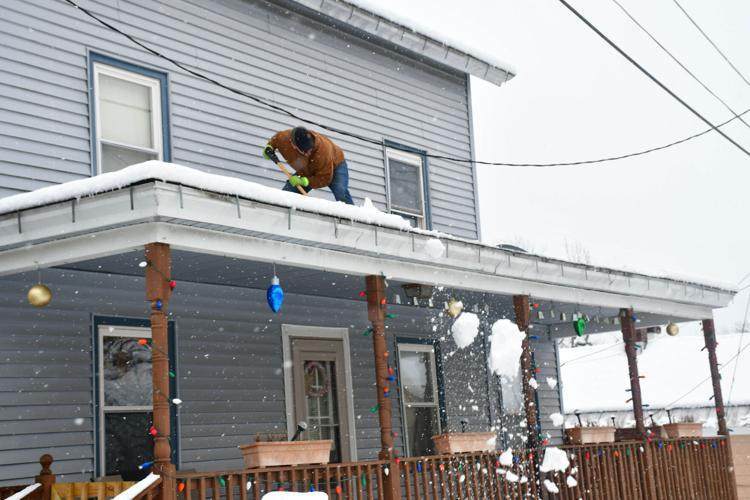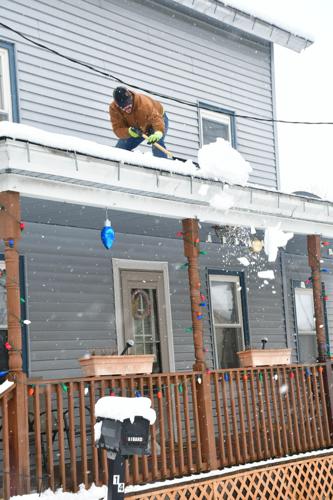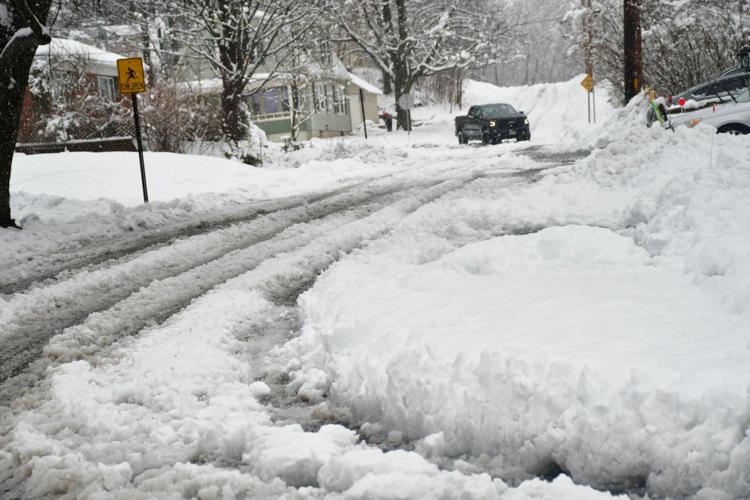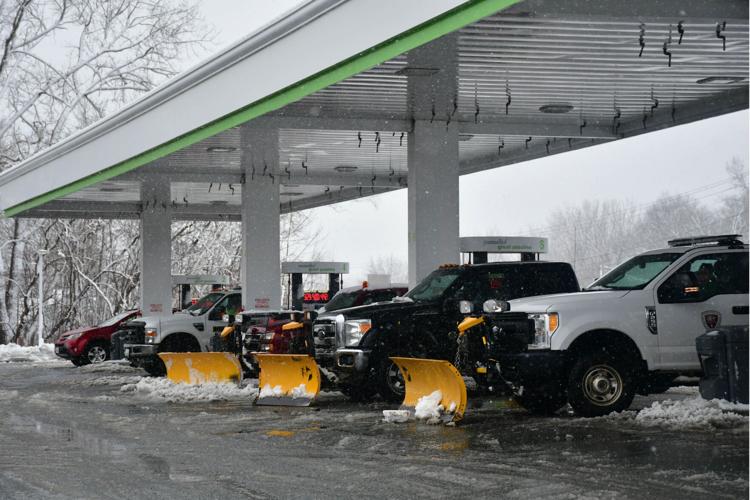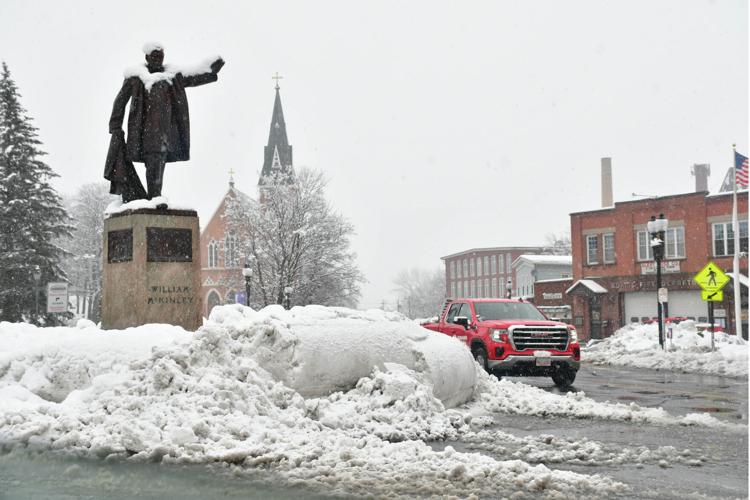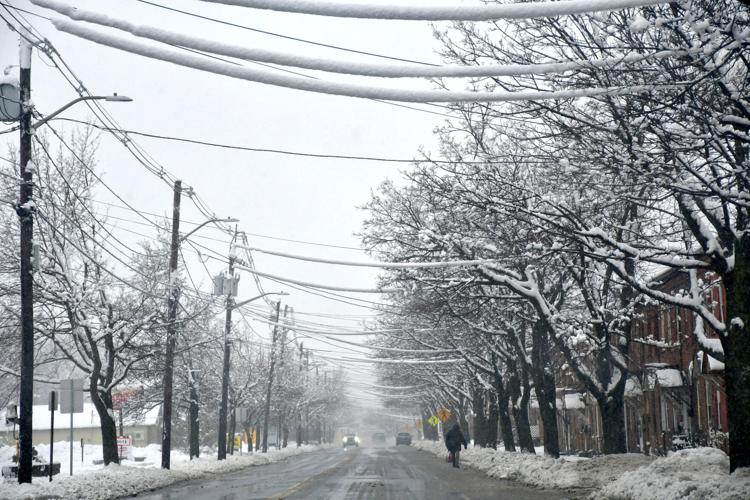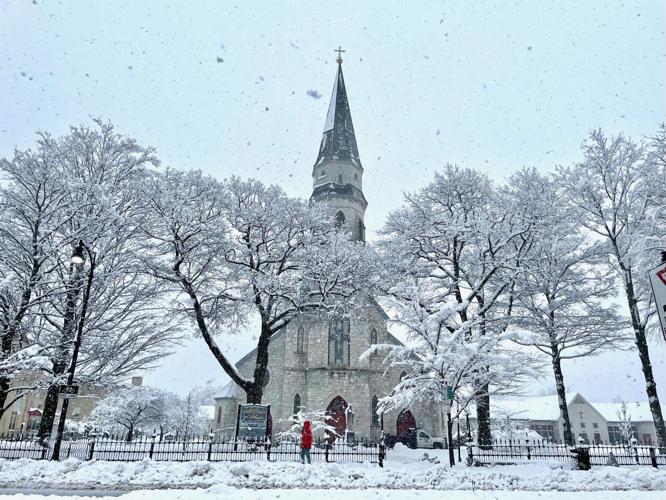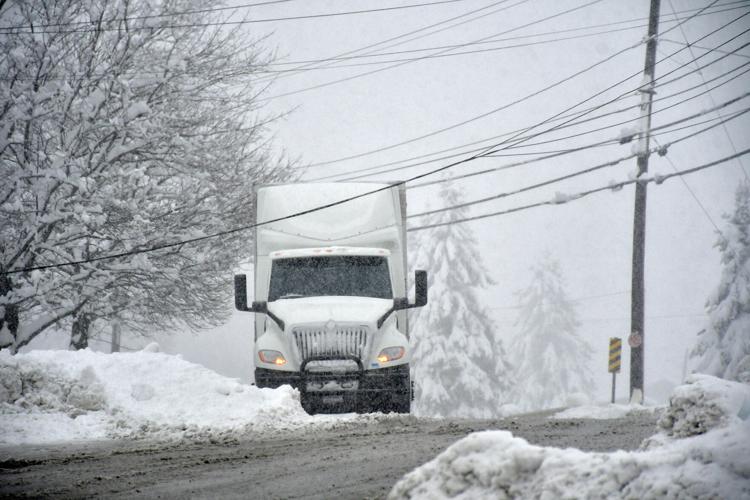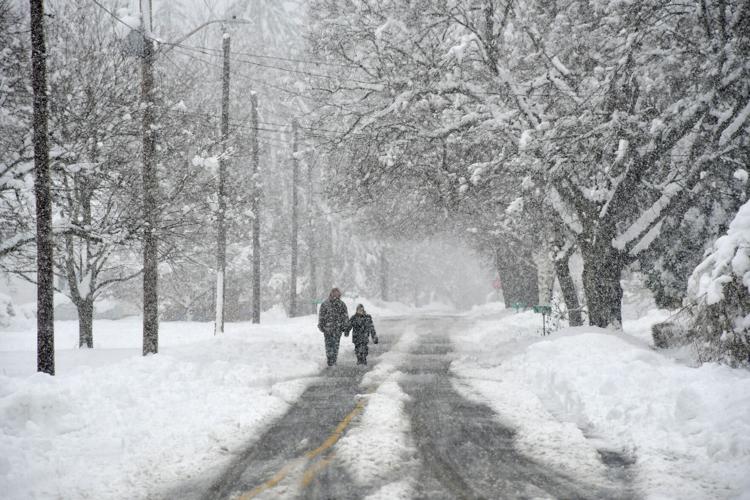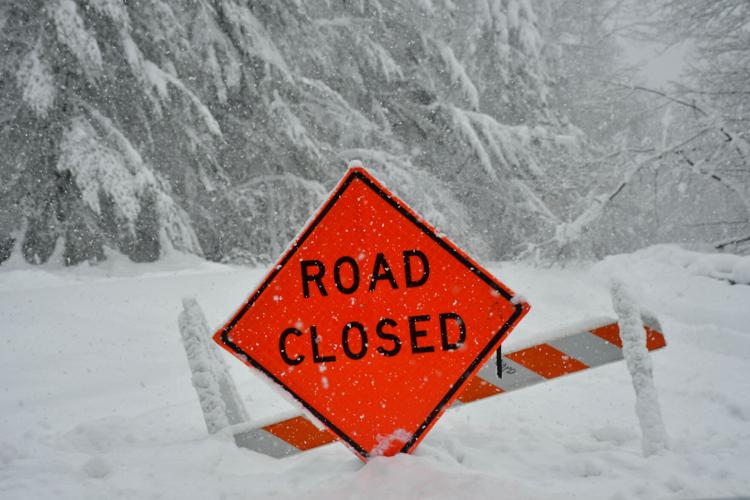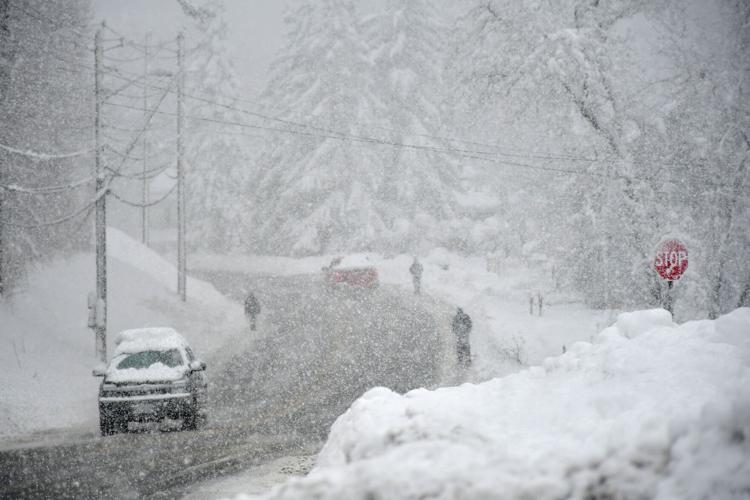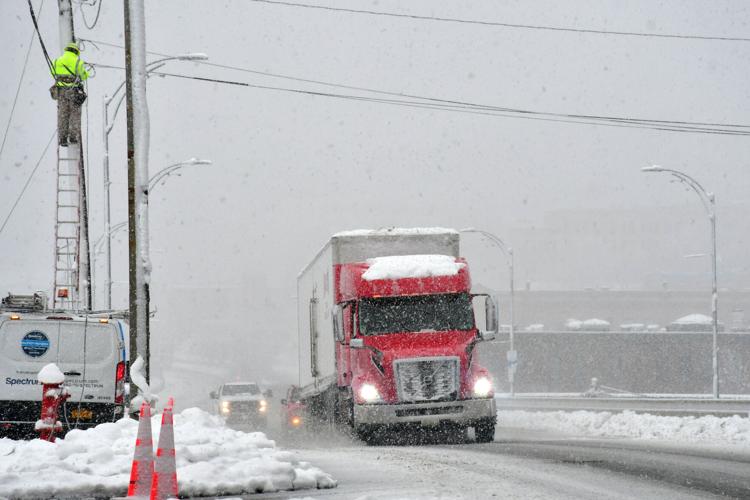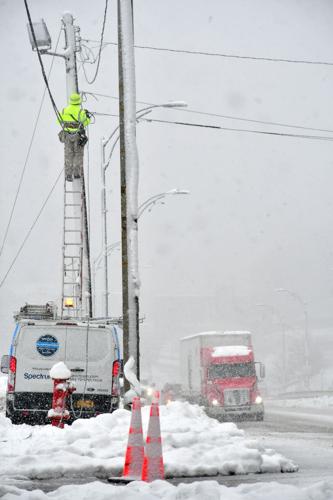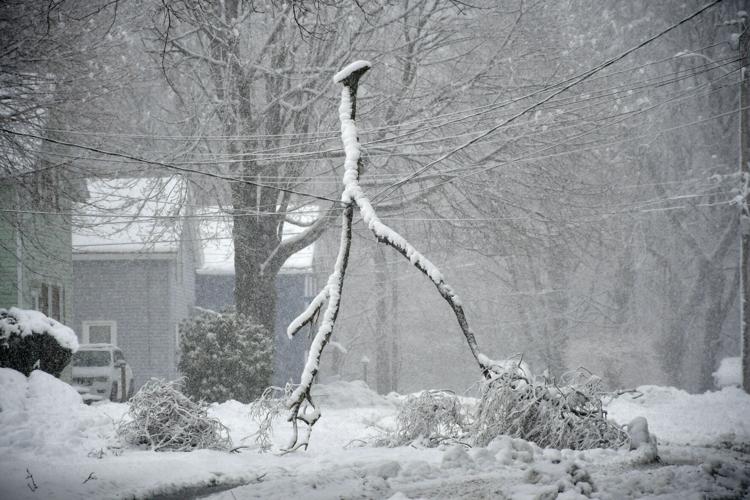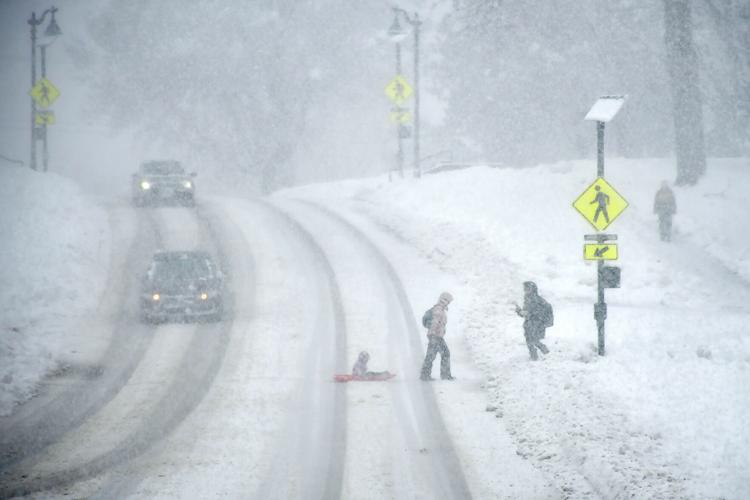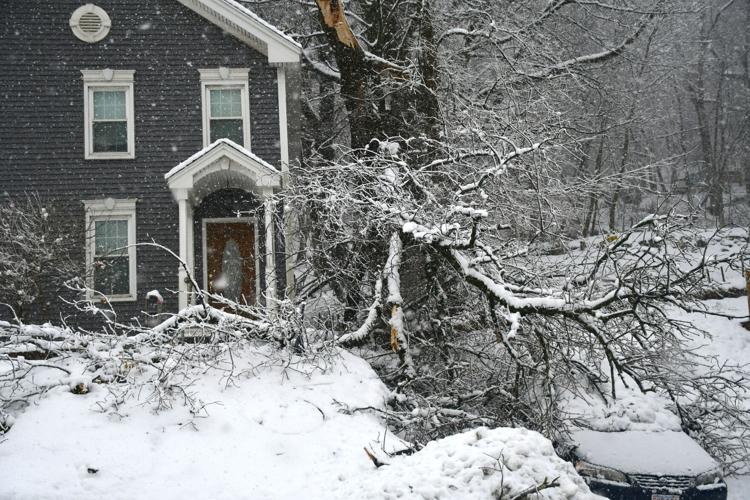 We'd also like to shout out some essential workers near and dear to us: journalists throughout the storm-battered region working hard to keep winter-bound readers informed in a severe weather event. That goes especially for our intrepid photojournalists at The Eagle, who got up close and personal with a nor'easter's rage to gather the pictures and video that powerfully illustrate the forces of nature and our human efforts to persevere through them.
After all, we are all in this together — and it's not quite over yet. While the winter storm warning might be set to expire this morning, strong and chilling winds could intensify this afternoon. Trees and wires already burdened with snow will be blasted by gusts predicted to reach 45 mph, so unfortunately more power disruptions are likely.
Thankfully, there is some light at the end of this winter wind tunnel, as the forecast for Thursday is mostly dry and tranquil. Until then, stay safe, keep warm and be smart.
We'll see you on the other side of the storm — and hopefully The Weather Channel won't be filming in our Berkshire backyard for a while.