More Americans are participating in outdoor recreation than before the COVID-19 outbreak. Hiking, running and cycling have seen an upward trend, as individuals and families seek respite in outdoor activities. In June 2020, The Associated Press reported that bicycle sales that spring registered their "biggest spike in the U.S. since the oil crisis of the 1970s." Sales of adult leisure bikes tripled in April 2020, while overall bike sales doubled from the year before.
Bike riding is a great form of exercise and way to enjoy time outside while still being able to socially distance. It's also a great way for children to burn off extra energy and for families to enjoy some time outside the house.
To help riders looking for alternatives to their normal routine, we reached out to some local cyclists, who suggested a variety of routes with different terrains and levels of effort.
Ashuwillticook Rail Trail
Lanesborough, Cheshire and Adams
mass.gov/locations/ashuwillticook-rail-trail
Bike paths and rail trails, like the 13.7-mile Ashuwillticook Rail Trail that runs through Adams, Cheshire, Lanesborough and Pittsfield, are great places for cyclists of any experience level. The trail is accessible from numerous locations along the route and is open for biking, running, walking and in-line skating. The 10-foot-wide trail offers a paved, level surface for users with scenic views of Cheshire Reservoir, Mount Greylock and the Hoosic River.
Mount Greylock
Williamstown, New Ashford, Lanesborough, Adams and North Adams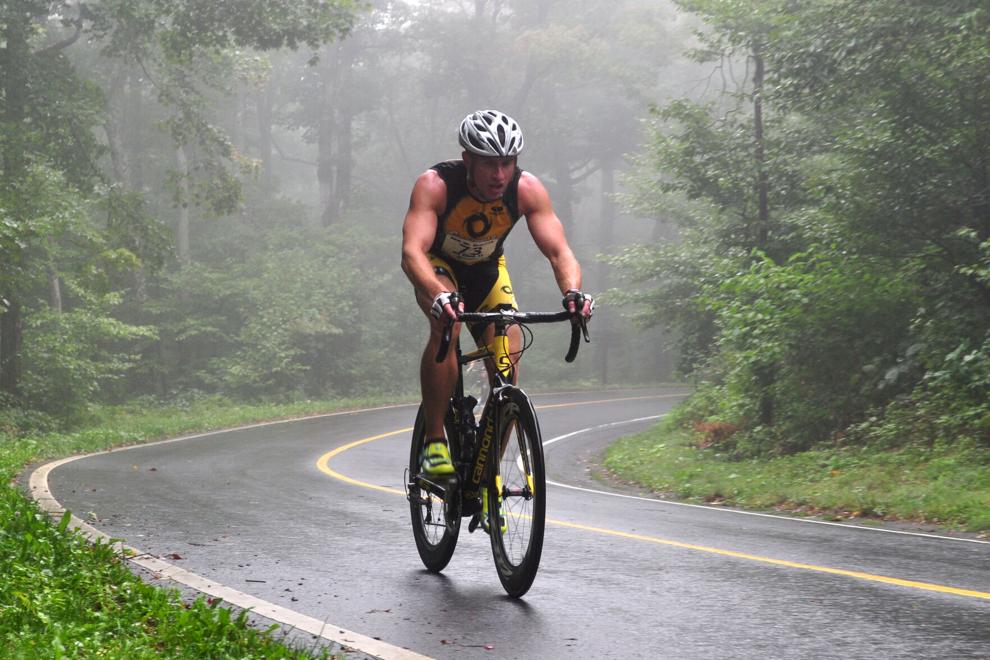 Mount Greylock is a destination for cyclists who like a challenge. This route, created by Bike New England on ridewithgps.com, is the less challenging of the two routes to the summit. But, this 37-mile bike ride is no piece of cake, it just avoids the steeper inclines and hairpin turns faced in an ascent from Notch Road in North Adams.
Beginning at the Milne Public Library in Williamstown, follow Route 7 south through New Ashford into Lanesborough, turning onto Rockwell Road to make the 10-mile ascent to the summit of Mount Greylock. From there, descend the mountain using the steeper Notch Road into North Adams. From Notch Road, follow Route 2 East back to Williamstown to complete the loop.
Kennedy Park - Lenox Mountain Intro Loop
Lenox
trailforks.com/route/kennedylenox-mountain-intro-loop/map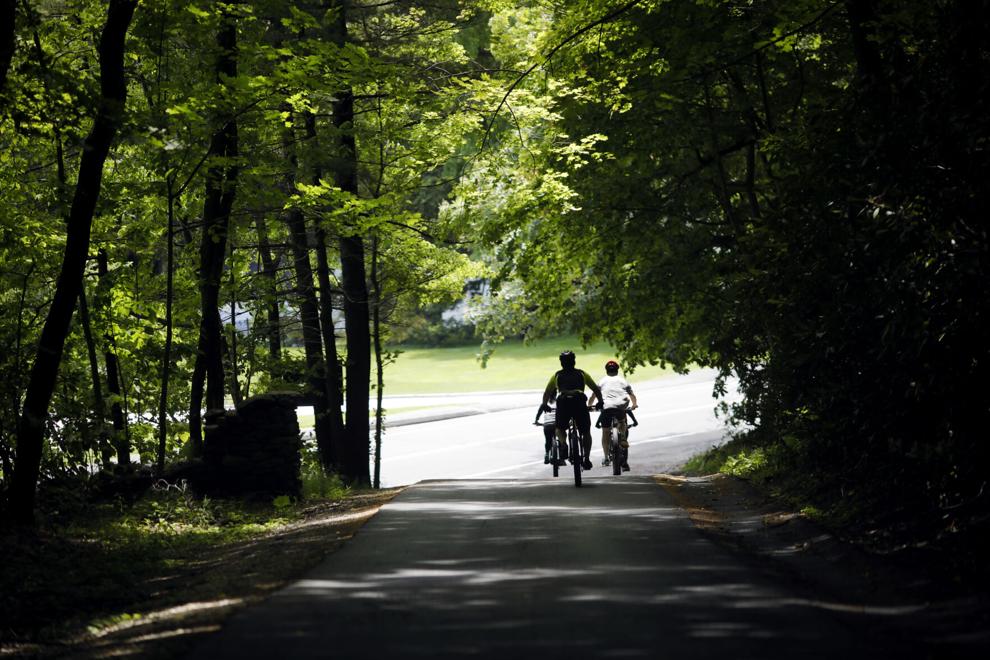 For those looking for a route to tackle with a mountain bike, one of the best places to head to in the Berkshires is Kennedy Park in Lenox. This 10-mile loop, posted on trailforks.com by a member of the Berkshire chapter of the New England Mountain Bike Association, is listed as an intermediate introductory loop that begins at the Kennedy Park entrance behind the Arcadian Shop at 91 Pittsfield Road, Lenox, travels through Kennedy Park and includes a climb up Lenox Mountain. Four miles of this ride are spent climbing, with the other 6 being flat or spent in descent.
Kennedy Park has several other mountain bike paths that are maintained by the town and Berkshire NEMBA. Trail maps are available at townoflenox.com.
Manchester Local (Wendy's Way)
Manchester, Vt.
ridewithgps.com/routes/9580147
This 5.9-mile ride, created by Bike Manchester Vt on ridewithgps.com, travels along paved highways and back roads in Manchester. Begin at the Dana L. Thompson Recreational Park on Recreation Park Road and head out on to Vermont Route 30, taking a right and traveling along Bonnet Street for 1.8 miles before turning onto North Road.
After 1.7 miles on North Road, take a right on to Maple Street and follow it for 1.1 miles, taking a slight right as the road becomes Main Street. After about three-tenths of a mile, take a left onto School Street and then a right onto Bonnet Street. Another five-tenths of a mile and you'll take a right onto Recreation Park Road, returning to the start of your journey.
Williamstown to Pownal
Williamstown and Pownal, Vt.
ridewithgps.com/routes/27879422
Enjoy the bucolic countryside as you ride from downtown Williamstown, north across the state line through Pownal, Vt., before looping back.
Beginning at the Milne Public Library travel around the roundabout, exiting onto Main Street/Route 2 East. After one-tenth of a mile, turn left onto Park Street. After traveling eight-tenths of a mile, turn right onto U.S. 7 North, staying on the road for 5.9 miles. Turn right onto Burrington Road, remaining on the road for 1.9 miles before turning right onto US Route 7.
After a half-mile, turn left onto North Pownal Road. Take a slight left onto VT 346 after 3 miles. Follow VT 346 until it turns into U.S. 7 South. Remain on Route 7 South, through the roundabout in Williamstown, ending the ride back at the library.