"We have the most perfect space for outdoor performances …," Jacob's Pillow Executive and Artistic Director Pamela Tatge said by phone.
She was referring to the Henry J. Leir Outdoor Stage, the Pillow's popular amphitheater with its commanding view of the Berkshire hills on the far western horizon. But this summer, all of the Pillow's campus will be a perfect space for outdoor performance.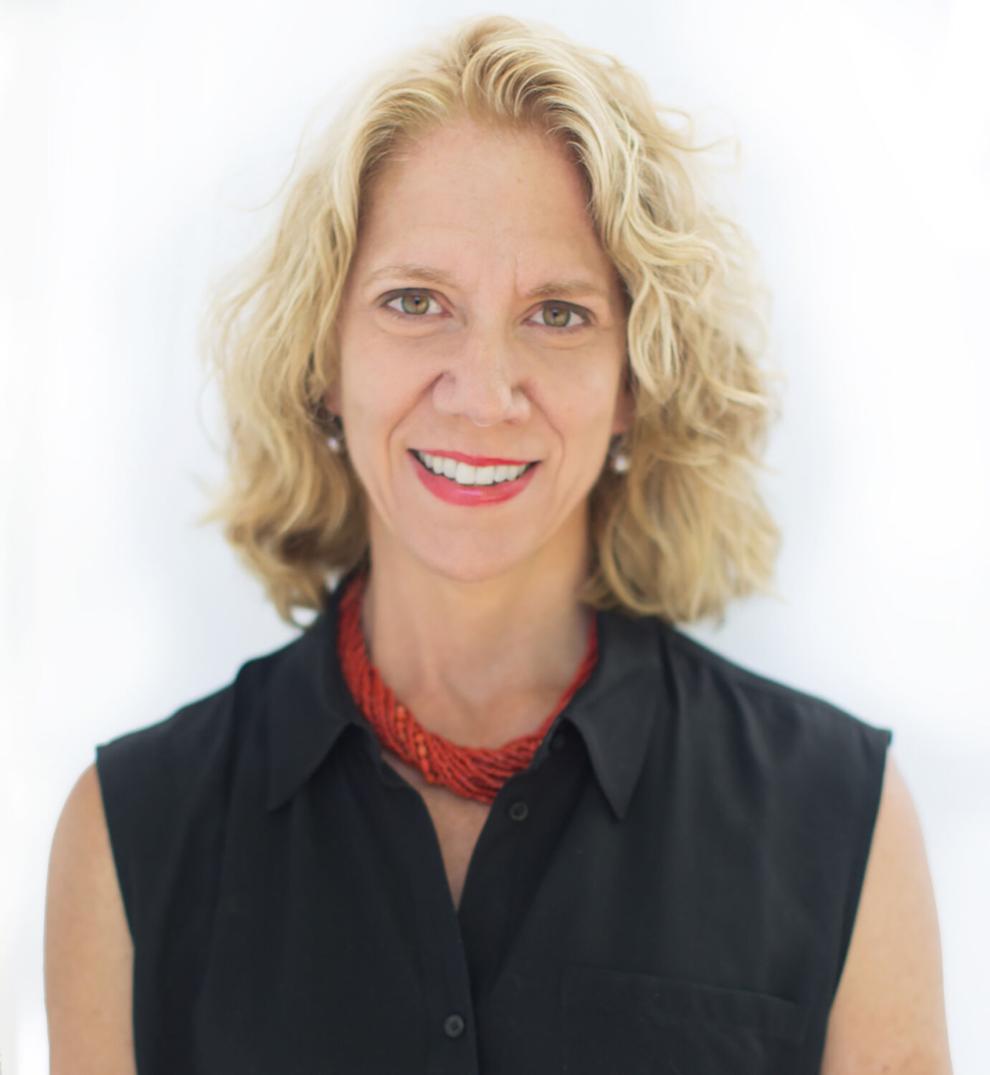 In a nine-week season stretching from June 30 through Aug. 30, Jacob's Pillow will present one dance company per week in a reconfigured Leir Outdoor Stage, and nine weeks of one company per week performing work created for specific sites around the Pillow's 220-acres. The Leir performances will each be less than one hour long. And dance will be outdoors offsite when Pop-Up Pillow comes to four Berkshire communities with free performances on a stage built specifically for travel.
In addition, there will be a full slate of virtual programming streaming through Sept. 23.
"We had so much more, we had to cut back," Tatge said.
(Complete information about Jacob's Pillow's 2021 onsite and online programming, the June 12 virtual gala, ticket reservations, and onsite COVID-19 guidelines is available at jacobspillow.org.)
Due to COVID-19, last year's festival was all virtual — the first time a live season at the Pillow had to be canceled.
Tatge said the Pillow's 2020 virtual season attracted a global audience, 80 percent of whom experienced Jacob's Pillow for the first time.
"Now we know there's a [larger than we realized] appetite [for what we have to offer]," Tatge said.
And so, Tatge said, she is committed to developing and continuing the digital platform, not only to build the Pillow's global audience, but also to provide a platform for the inroads dancers and choreographers are making with digital technology.
"Dance artists are becoming [more familiar and comfortable with] film and how to create dance for film. We want to have their art shared more widely," Tatge said.
This year's festival is a cornucopia of both onsite and online performances and events.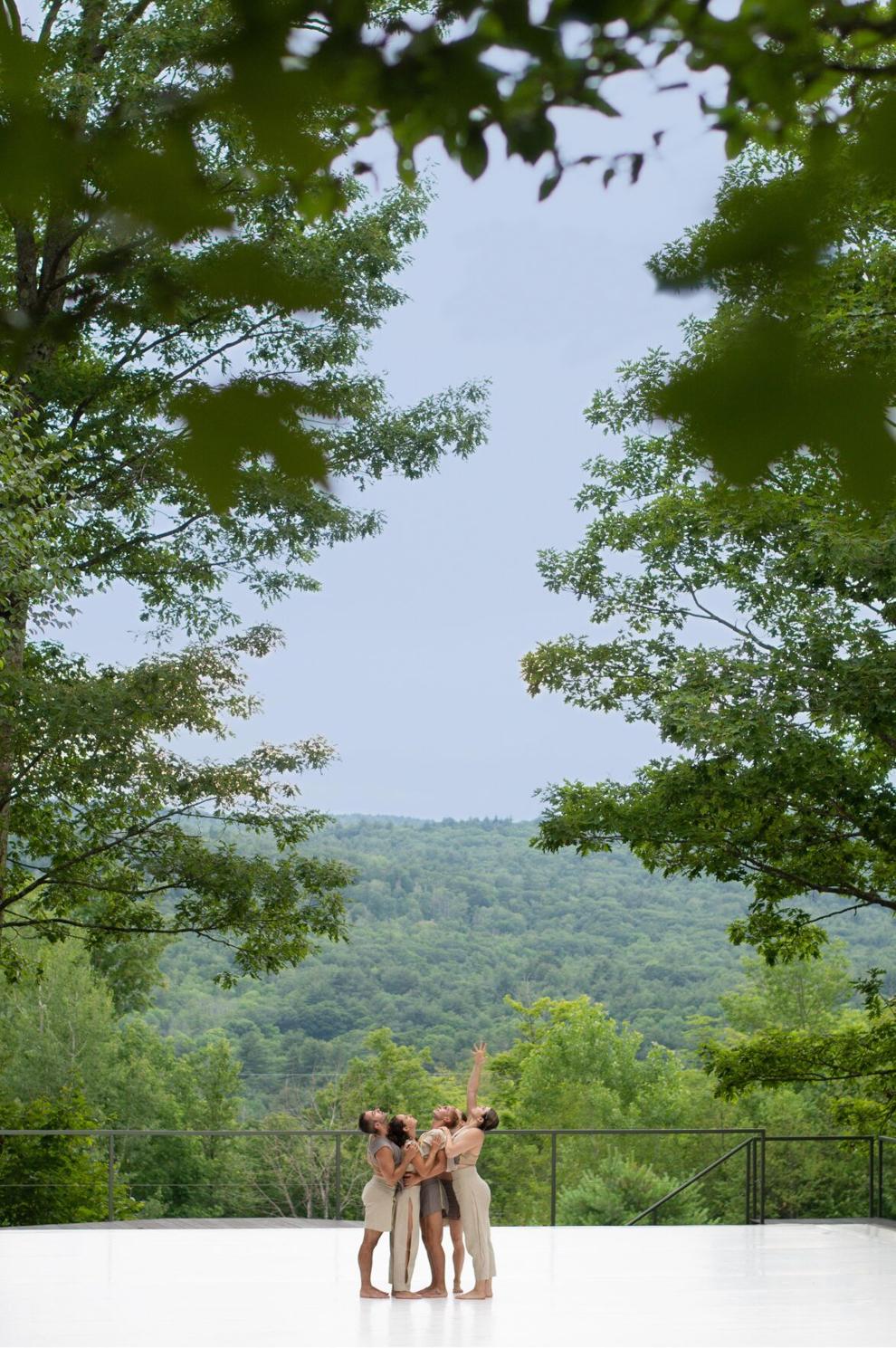 "This is our first multi-platform season," Tatge said, "so you can experience the festival [even if you can't come] to Becket." To that end, for example, each of the programs in the Leir amphitheater will available to steam, on-demand, for two weeks after the performances. And the festival's popular PillowTalk series will happen onsite for small audiences and then streamed online weekly.
Festival 2021 is the first that Tatge has planned in collaboration with associate curators. She is working with dance educator and choreographer Melanie George, and Ali Rosa-Salas, director of programming and curator of live performance, music, and visual art at Abrons Arts Center/Henry Street Settlement in New York City.
Together, she said, "we asked our artists, 'What would you make if you could use our outdoor space?'"
The answer? A festival that "looks at the multiple histories that are tied to Jacob's Pillow; that honors the fundamental role of Black artists in dance; continues our relationship with BIPOC [Black, Indigenous and People of Color] artists; respects our relationship to the environment, our stewardship of the Earth; and celebrates artists who have pushed innovation … in both a virtual reality and the real world," Tatge said.
Tatge marked her fifth anniversary as the Pillow's artistic and administrative leader on April 18. That date also launched the final leg of Vision '22 — an ambitious five-year campaign, begun in 2017, to raise $22 million for upgrading and redevelopment of the Pillow's infrastructure, chiefly completion of renovations to the signature Ted Shawn Theatre in time for the Pillow's 90th anniversary in 2022. At the moment, the campaign is $2 million short of its goal.
Raising that final $2 million is not the only formidable challenge Tatge and the Pillow board are facing in the coming months. There is the looming question about the intimate Doris Duke Theatre, which was destroyed in a fire in November.
Tatge is hoping to announce plans sometime this fall for replacing the theater. Meanwhile, she said in an email response to a question, "We are in the early stages of planning to rebuild the Doris Duke Theatre and just completed interviews with artists, technicians and audience members as initial research.
"Our hope is to build a theater that has all of the warmth and character of the Doris Duke Theatre while providing for the needs of artists and audiences in the 21st century."
Perhaps because of the challenges of the past year or so, Tatge sees the 2021 season as a testament to the 89-year-old festival's resiliency; Jacob's Pillow's standing as "a creative place presenting work that is relevant to the times."
She is hopeful that, in the midst of tumult and turmoil in the world at large, people will experience the richly historic Jacob's Pillow "as a place of sanctuary, refuge; with an uplifting spirit we need in these dark times; a place that generates a prevailing feeling of hope and joy."