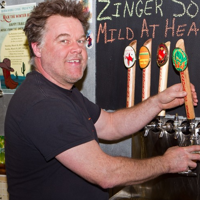 This is the story of one of our Berkshires neighbors brave enough to admit that James Taylor is "really not my bag at all."
Also: Marmite is an ingredient in today's Accents recipe and the legal drinking of beer by school kids as young as 16 will come up.
In other words, "Just a very, very different environment," says Chris Post, comparing life in the English countryside to living in America.