Dear Readers,
I have great news to share, especially for those of you who like to read "the paper," aka the print edition of The Berkshire Eagle: We just agreed to buy a new (to us) printing press that will begin to arrive in Pittsfield in about a month.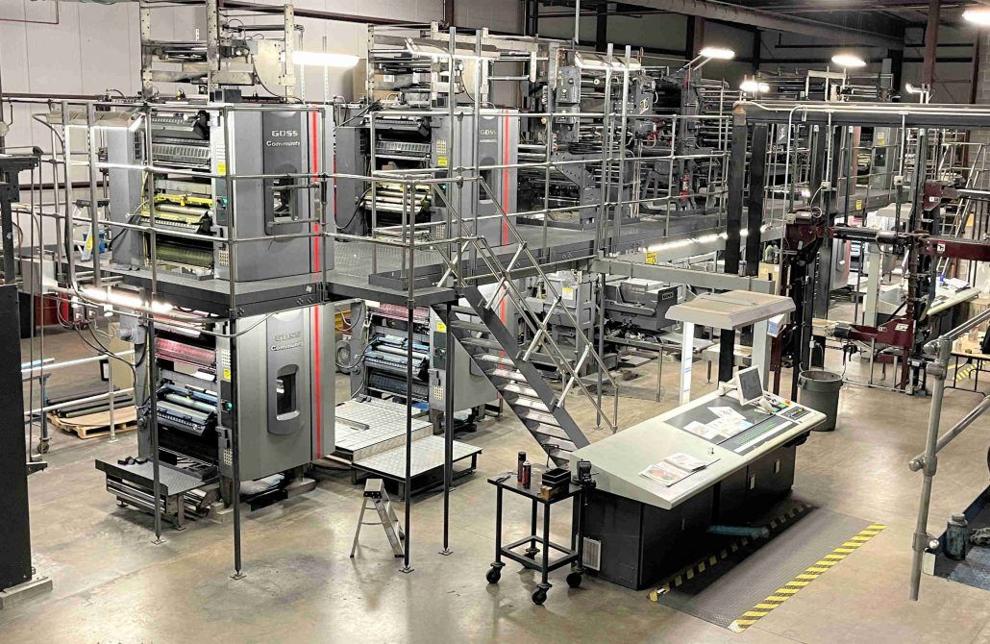 The press we bought — a Community SSC Magnum manufactured by Goss — was placed into service in 2012, and it will replace our Goss Urbanite press that has been working daily, double shifts, for more than three decades.
We are buying this press so that we can provide you, our readers, with a better newspaper. The Magnum will allow us to print color on every page of the newspaper, whereas our current press can only produce color on a limited number of pages.
More importantly, the new press is built to print in color, so our photographs, charts and advertisements will look noticeably better. This will make our photographers happy, and more importantly, you will get more enjoyment out of reading the paper.
The Magnum also will reduce the amount of newsprint waste. Newsprint waste is an inevitable part of any printing process, and we do recycle the leftover paper. Not producing so much waste is better for the planet, and it helps our bottom line.
Like a 'military maneuver'
Replacing our old Urbanite with the much newer Magnum is as complicated as a military maneuver.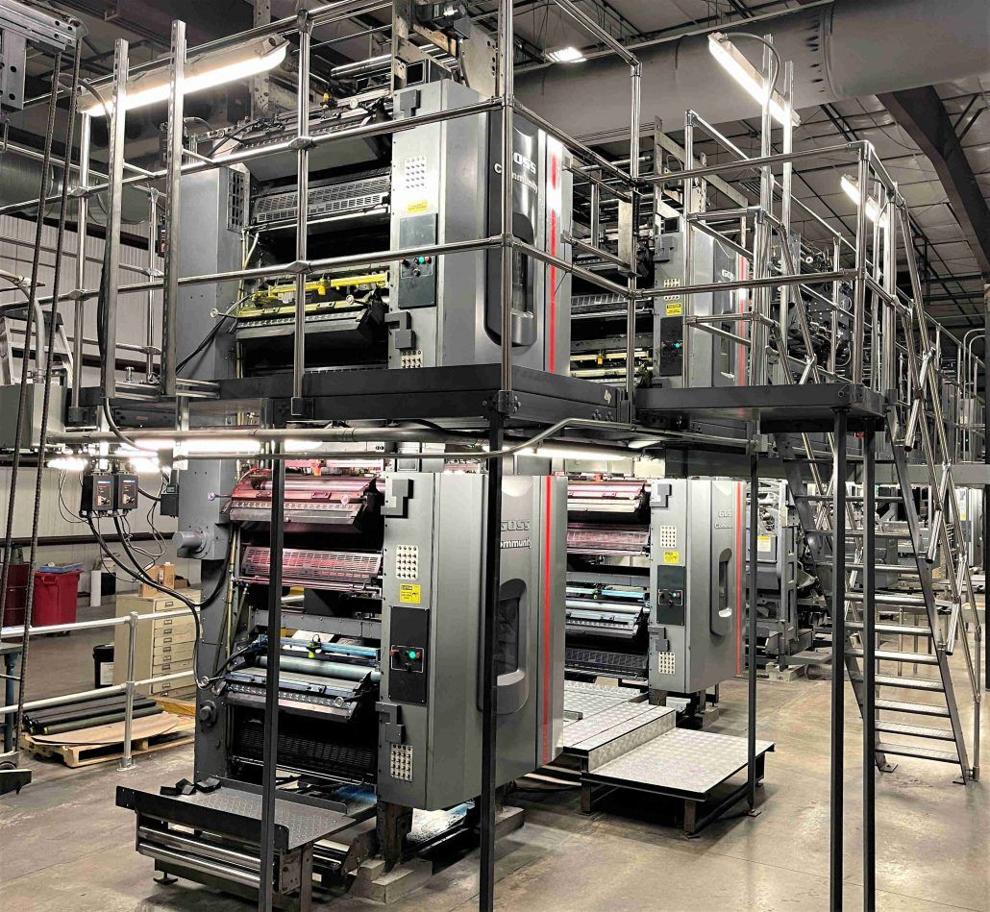 On Monday, a crew will begin to carefully dismantle the Magnum from its current pressroom located in Duluth, Minn. In parts, it will be loaded onto about 10 semitrailers and trucked some 1,300-plus miles to Pittsfield.
In the meantime, a crew here will dismantle our Urbanite press and be done just as the first trucks carrying the Magnum arrive. It will take another month to reassemble the Magnum in its new home here at The Eagle's headquarters at 75 S. Church St.
While all of this activity is occurring, our pressroom will continue to print all of its normal work, including The Eagle, on our other, smaller, older press.
We are documenting the press build with time-lapse photography, and we will post it on our website for everyone to see.
Temporary paging changes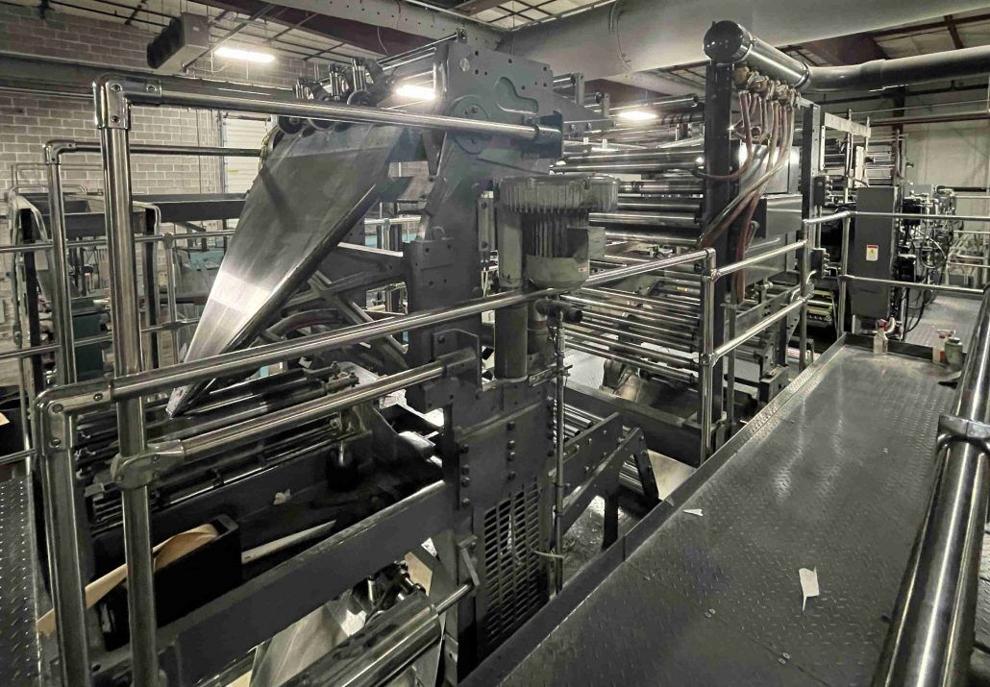 I am explaining these details to you because I want you to know that the paper you will receive during this period of transition may look different from what you are accustomed to seeing.
The second, smaller press that we will rely on in the interim is a quality press, but it has its limitations. Therefore, on some days, The Eagle may consist of one, large section. On other days, it may be one large section and one small one. Certain pages you are accustomed to seeing in the front of the newspaper may be temporarily located elsewhere in the newspaper.
Pulling off the military maneuver I described will impact our page counts and deadlines. We have been meeting constantly to solve myriad problems that may arise before they occur. Try as we might, this is a once-in-a-generation change, so, mistakes and oversights could happen.
Humbly, I ask for your patience as we work around the rough edges we may encounter during the next couple of months. I am confident that, in the end, we will all conclude that the results were worth the wait and possible discomfort.
When I announced last year that we were reducing The Eagle's print editions from seven to five days a week, I also told you that we had adopted a long-term strategy of Being Digital.
Judging from the mail I received, many of you surmised that we had decided to abandon print, and that the announced reduction in print frequency was the beginning of the end of The Berkshire Eagle print edition. That was not the case last year, and it is not the case now. I hope that the substantial investment we are making in print, as evidenced by our purchase of the Magnum printing press, will put those thoughts to bed.
Thank you for reading The Berkshire Eagle, in print and online, and for supporting quality local journalism.