WILLIAMSTOWN — Farmers are among the first to know when the "water tank" is running low. Scant rain and hot conditions have led to early drought signs, such as shriveling corn and water restrictions.
"Corn shrivels up in the dry spots," said Winthrop Chenail, an elder of the clan that owns the Chenail Farm in Williamstown. "We got some rain last night, but we sure could use some more."
At this point, he said, the farm can spot-irrigate trouble zones, but that can't go on for long.
"Everything is still growing, but it's drought-stressed for sure," added grandson Nick Chenail, who is managing the farm these days. "If we could get a couple inches [of rain], that would be good. Stuff isn't dying yet, but it's getting tough."
He noted that this is a crucial time for rainfall, with a few weeks of growth still to happen before harvest.
According to data released by the U.S. Drought Monitor, western Berkshire County is experiencing "abnormally dry" conditions, while eastern Berkshire County and most of the rest of the state are in a "moderate drought." Northeastern Massachusetts is living through a "severe drought."
On Wednesday, with 90 percent of Massachusetts experiencing drought conditions, Energy and Environmental Affairs Secretary Beth Card declared a Level 2-Significant Drought in the Northeast.
As a result, fire risk has spiked across the state. Officials are asking residents to reduce water use and instructing people to cut down on outdoor cooking and campfires.
The acting director of the Massachusetts Emergency Management Agency, Dawn Brantley, is telling residents to "exercise caution when using charcoal grills, backyard fire pits and other open flame outdoor activities to prevent outdoor fires."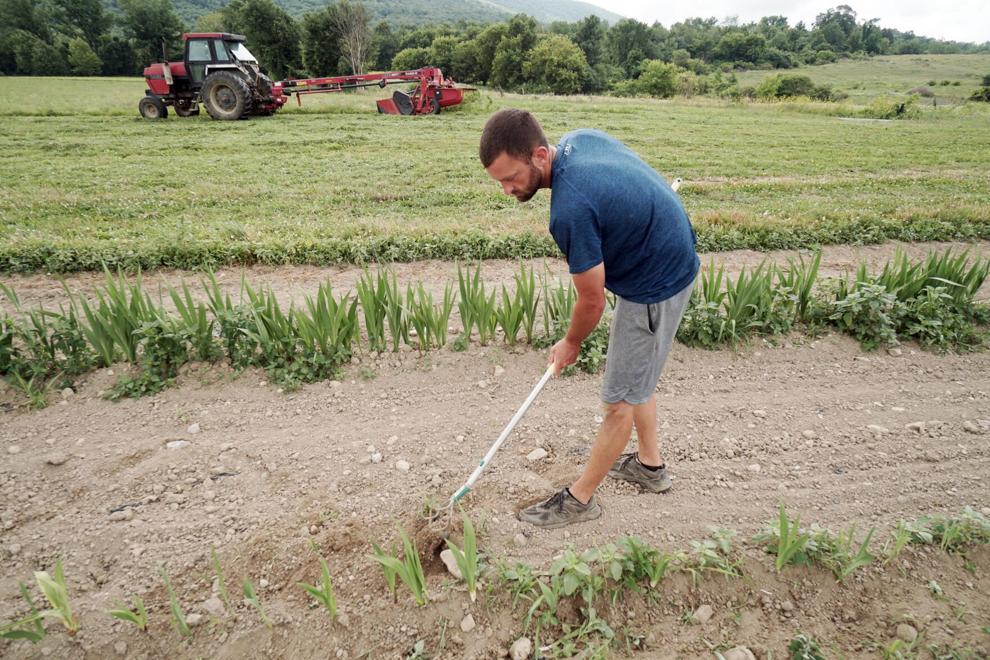 MEMA says Bay Staters can help by "minimizing water usage and following any local water restrictions for their area."
On Monday, after an extended period of little rainfall, Williamstown issued a "non-essential outdoor watering restriction."
That means that from 9 a.m. to 5 p.m., the town prohibits watering lawns, public parks and recreational fields, gardens, flowers and ornamental plants. From 5 p.m. to 9 a.m., residents can water their lawns and garden, but only with a hand-held hose.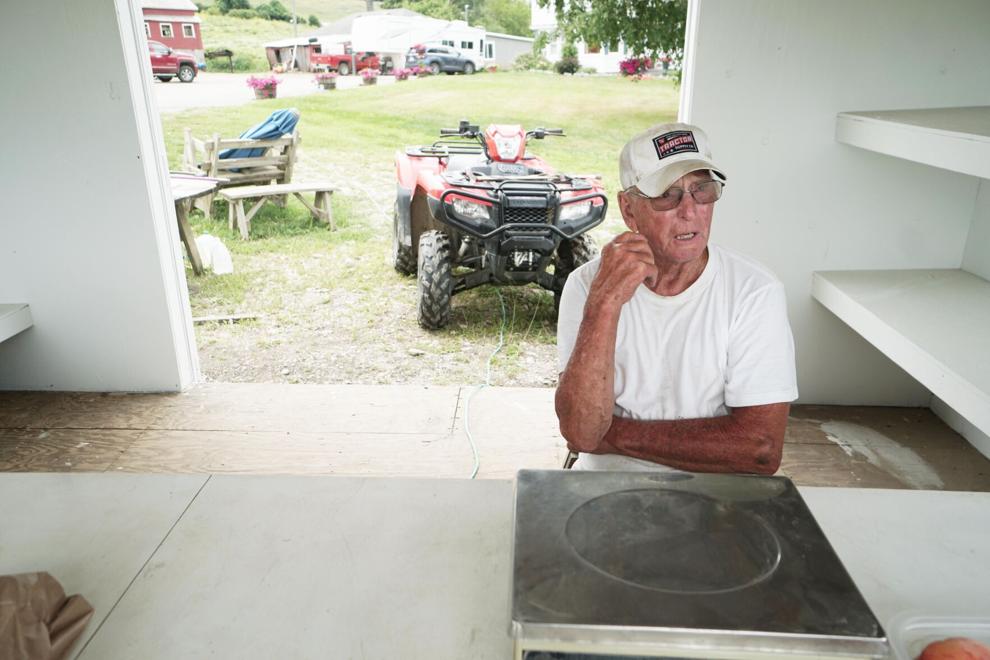 The restrictions prohibit washing vehicles other than by means of a commercial car wash and washing exterior building surfaces, parking lots, driveways or sidewalks, "except as necessary to apply paint, preservatives, stucco, pavement or cement."
According to a notice from the Executive Office of Energy and Environmental Affairs Drought Management Task Force, since the start of June, rainy conditions have continued to decline across the state, in particular in the northern half of the state.
As a result, drought conditions have been "spreading and intensifying, with indices dropping more rapidly due to lack of precipitation over the past several months."
It noted that fire danger in the northern half of the state is rising steadily, with noticeable drought stress on foliage in shrubs and grasses.
Ongoing drought conditions are also hitting local farms, leading some farmers to irrigate more heavily.
Water conservation efforts are meant to ensure that essential needs, like drinking water and fire protection, can be met.
For the past six weeks (June 1-July 14), rainfall has totaled just 4.5 inches, according to the National Weather Service's automated observation station at Pittsfield Municipal Airport. That compares to the long-term average of 6.5 inches for the same period. The two-inch gap in rainfall has spurred drought conditions.
According to the National Weather Service forecast for Pittsfield, there is a 40 percent to 50 percent chance of rain on Saturday and Sunday.