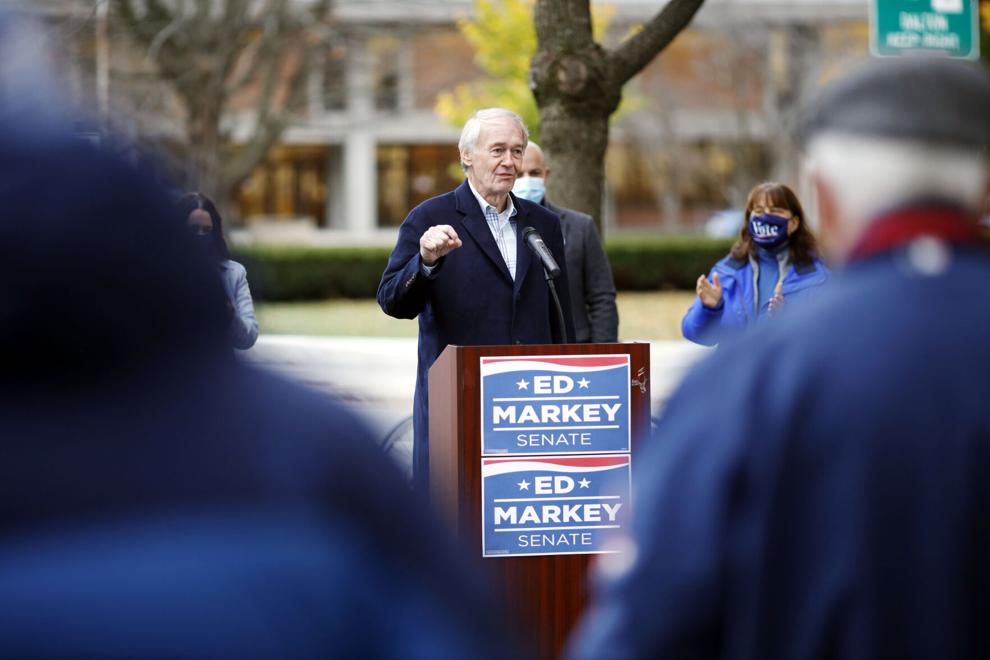 PITTSFIELD — With energy costs soaring and temperatures plunging, the need for heating assistance this year is more acute than usual.
Yet only 16 percent of households eligible for the Low Income Home Energy Assistance Program (LIHEAP) are actually served, according to Sen. Edward Markey, who called the program a "critical lifeline" that helps roughly 160,000 Massachusetts residents "keep the heat on."
"This January, it is very cold and it looks like it's going to be cold for an extended period of time," Markey said Friday. "For too long we've had insufficient funding levels, outreach challenges and other barriers that have often prevented the program from reaching everyone who needs it."
Markey (D-Mass.) conducted a Zoom tour of Massachusetts towns on Friday to to discuss legislation he has introduced to expand LIHEAP in an attempt to fund energy assistance for all who need it. The bill is co-sponsored by U.S. Rep. Jamaal Bowman of New York.
Known as the Heating and Cooling Relief Act, the bill would increase annual funding for LIHEAP to $40 billion and expand eligibility so no household pays more than 3 percent of its annual income on energy costs, and shrink the barriers to administering and applying for LIHEAP.
It would also protect consumers by ensuring that eligible households can not be shutoff or pay late fees, can have their utility debt cleared, and that utility companies set up discounted payment plans to support consumers. The bill is in the early stages of the legislative process.
Friday's virtual tour included a visit with Berkshire officials to discuss the need for heating assistance with local state legislators and folks involved directly with issuing LIHEAP funds to local applicants.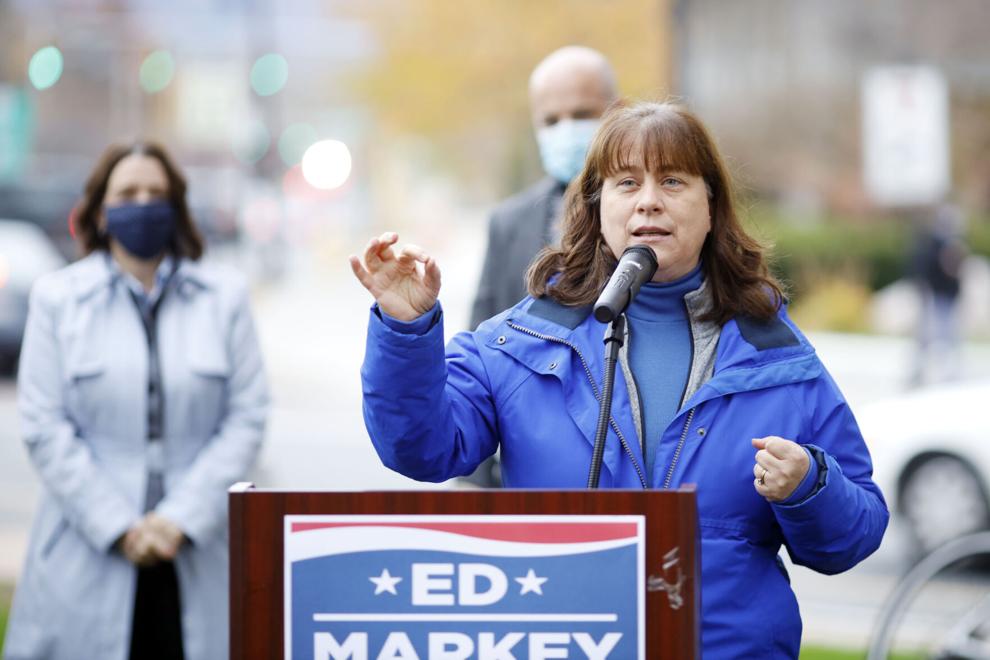 In attendance were Pittsfield Mayor Linda Tyer, state Rep. Tricia Farley-Bouvier, D-Pittsfield, state Rep. Paul Mark, D-Peru, and Deborah Leonczyk, executive director of Berkshire Community Action Council, the agency that administers the LIHEAP program locally, as well as support staff from BCAC that help administer the program.
Markey underscored the need in Massachusetts, where residents owed $675 million in unpaid electric and gas bills at the end of 2021. In addition, 425,000 households are more than 90 days overdue on heating bills.
On top of all that, Markey noted, the cost of heat this winter has increased by as much as 34 percent over last year.
"We are teetering over a financial cliff that is forcing already vulnerable households to make the impossible decision of whether to put food on the table, cover rent or keep the heat on this winter," he said.
The bill would also increase funding for weatherization through LIHEAP, and establish a new grant for states and localities to help reduce energy burdens for LIHEAP-eligible households and promote renewable energy usage.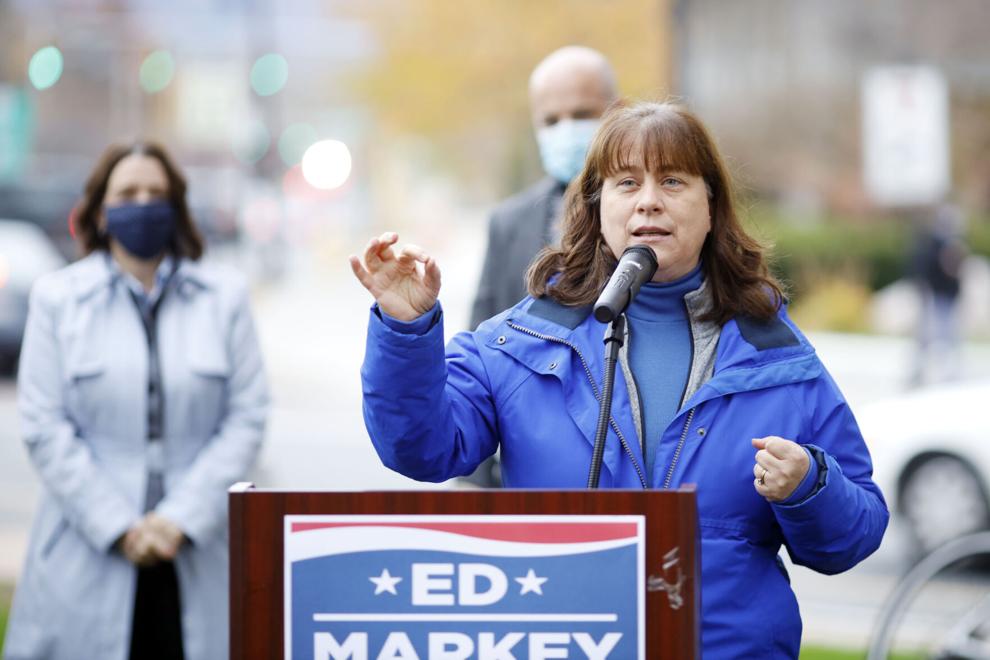 "Wow," Farley-Bouvier said. "This is a bold move.
"It gets cold here and many of our neighbors simply can't afford the cost of something as simple as heat. We have policies locally, statewide and federally, that indeed make people go into poverty and keep them in poverty," she said. "Going into debt to pay their heating bills doesn't make any sense. That keeps them in poverty. We have to change the way we look at that and that's what this bill does."
Tyer referred to the situation as "the tyranny of the moment."
"Going without heat in the Berkshires is just not an option," added Mark.
For this winter, the federal government has released 90 percent of the LIHEAP allocation of $120.4 million to Massachusetts, with the remaining funds set for release later in the heating season.
Last year, Massachusetts received a one-time payment in American Rescue Plan Act of $187 million for LIHEAP in addition to the regular fiscal year 2021 allocation of $134.1 million.
There was $60 million unspent at the end of the last heating season from the ARPA fund and $14.6 in LIHEAP funds statewide. States have two years to spend LIHEAP funding, and ARPA funds need to be spent by September 2022, making more than $200 million available for this heating season.
LIHEAP money helps with the cost of oil, natural gas, propane, coal, pellets, wood, electric and kerosene. BCAC received $6.6 million in LIHEAP funding for Berkshire County this winter.
To qualify, annual income for a household with one person cannot exceed $40,951. For a family of four, household income could not exceed $78,751. Last year more than 8,000 families were helped by LIHEAP funding. That number is expected to increase this winter.
Depending on household income, LIHEAP can provide up to $1,030 in fuel assistance for those whose income is lower on the scale. For those at the top of the scale, the amount of aid would be $618 for the winter. Those living in rent subsidized housing would receive less.
But, as pointed out by Leonczyk, there are too many working families in the Berkshires whose income levels are too high to qualify for aid, and yet still can't afford to heat their homes unless they sacrifice buying food or medication.
"The Heating and Cooling Relief act would end energy poverty in the US by providing that no family would spend more than 3 percent of their family's budget on home energy and would provide states with the flexibility to weatherize up to 1 million homes per year," said Mark Wolfe, executive director of the National Energy Assistance Directors' Association, in a prepared statement. "The net result will be an end to the stubbornly high utility arrears and shut-offs that low income families have been struggling with for many years."