As the state eyes a new funding system for homeless shelters, Western Massachusetts lawmakers have said they want funding to be equitable across regions, available for noncongregate sites and sufficient to keep shelters open 24/7 and year-round.
Twenty-three state lawmakers, including the five who represent Berkshire County, signed on to a Nov. 12 letter delivered by email to the state Department of Housing and Community Development. The letter expresses concern that parts of the four Western Massachusetts counties have "no access to shelter at all or are completely full," and it communicates what it says are common priorities for the region.
Until now, funding for shelters has come through "earmarks," money requests that lawmakers submit for individual shelters, rather than a standardized state system, said state Sen. Adam Hinds, D-Pittsfield.
"We've been trying to work through this for a couple of years, to have a system where there's a reliable pot of money for the local needs," Hinds said.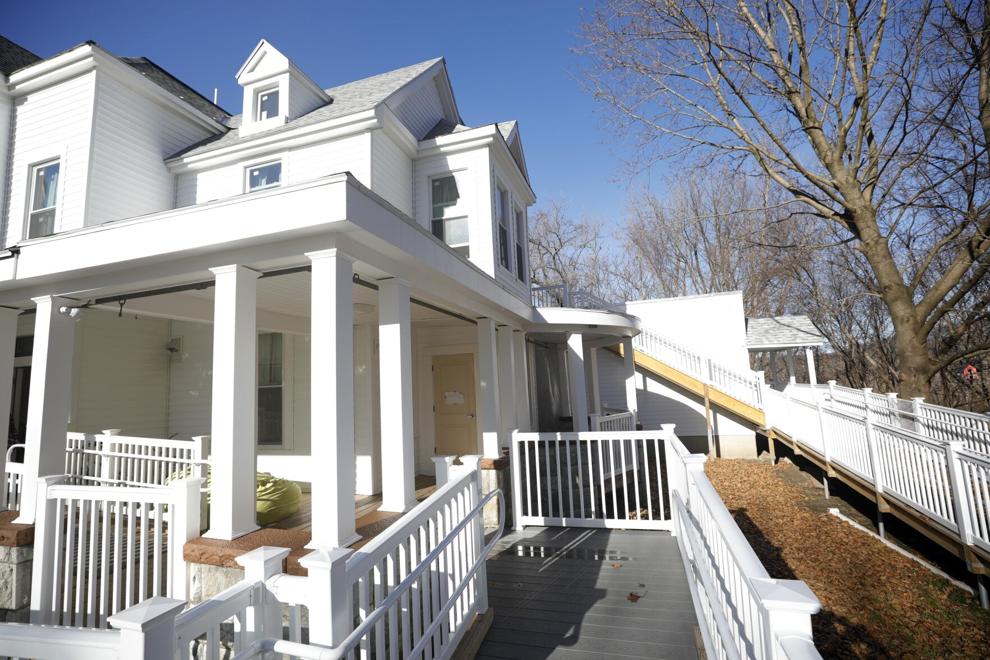 The state has not provided Western Massachusetts its fair share, the letter argues, referencing a 2013 estimate that while the four counties sheltered 13 percent of people in the statewide shelter system, they received just 7 percent of the money.
Beyond regional equity, the letter addresses "lessons learned" from the coronavirus pandemic.
While congregate settings long have been the norm, public health concerns and distancing guidelines during the pandemic led to greater use of noncongregate models, especially in empty hotels. The North Adams-based nonprofit Louison House, for instance, used emergency assistance money it received from the state to house people at the Northside Motel in Williamstown.
Noncongregate settings are more expensive but have led to better outcomes in some cases. The letter cites data from Hampden County, where, from July 2020 through September 2021, 52 percent of people in noncongregate sites were rehoused, more than three times the 16 percent rate for congregate settings.
The Department of Housing and Community Development has provided some money for noncongregate sites this year, said Pamela Schwartz, executive director of the Western Massachusetts Network to End Homelessness. But, the letter asks for the new funding system to ensure a mix of congregate and noncongregate sites.
Separately, a bill filed by state Rep. Natalie Higgins, D-Leominster, would end the use of congregate shelters entirely over a five-year period, in favor of noncongregate approaches.
Because of insufficient money, many shelters close during the day, especially in the warmer months, and do not allow people to return to the shelter until the night. Emergency funding during the pandemic, Schwartz said, allowed many shelters to remain open for longer hours.
Long-term, providing enough money for shelters to stay open 24/7 and year-round, the letter says, would follow "a true housing-first shelter model." In that approach, shelter is understood to be the most important support that can help people secure permanent rehousing.
"We need to make sure that this gets cemented into a shelter system so we don't have the inhumanity of putting people on the street in the day without any infrastructure to support them, and in the spring, summer and fall," Schwartz said, adding that she believes such an approach "would increase the speed at which people get safely housed."