Search / 25 results found Showing: 1-10 of 25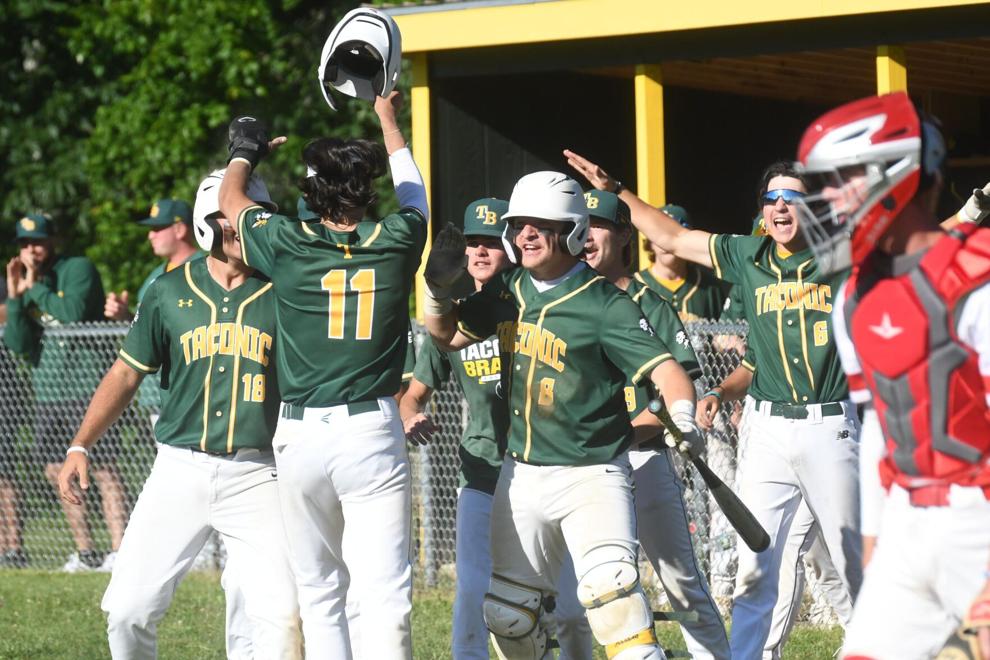 2021-06-23-MGTHSBASE-1
Taconic celebrates as Bo Bramer returns home with one of the team's 12 runs during a Western Mass. quarterfinal game against Greylock on Wednesday.
To purchase these photos, visit SmugMug.com.
WILLIAMSTOWN — The Mounties didn't necessarily need a jack-of-all-trades in the first round of the Western Massachusetts Division III tourname…
DALTON — Wahconah High School baseball coach Ernie Wellington has watched his son Xavier, and all his friends, play baseball since the ball ha…
NORTH ADAMS — McCann Tech baseball coach Bill Farrell had only two words for freshman pitcher Ozzie Weber before stepping onto the hill at Joe…
HATFIELD — The bottom of McCann Tech's lineup did most of the damage against Smith Vocational on Thursday afternoon.
PITTSFIELD — Evan Blake's first-inning grand slam set the tone for Taconic in an 11-0 win over Pittsfield.
LEE — Freshman Max Shepardson tossed seven innings of one-run ball and the Millionaires left Lee with a 4-1 win over the Wildcats on Friday.
CHESHIRE — Rarely will you see a pitcher bring in more runs at the plate than they allow on the mound, but that was the case on Thursday in Cheshire.
NORTH ADAMS — Austin Buda certainly made the first start of his career a memorable one.