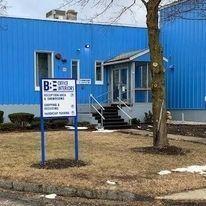 A family-owned business for more than 70 years, BBE Office Interiors are the specialists you need for your retail space. Corporate, Educational, and Healthcare professionals have trusted BBE Office Interiors not only for their skill and personal commitment to their customers, but their dedication to state-of-the-art office design. From concept to installation, BBE Office Interiors is here for you — in-person when you need them.
Although rooted in the Berkshires, BBE Office Interiors has expanded throughout New England. Not to be missed is their Pittsfield showroom featuring 28,000 square feet of new, used, home-office desks, office chairs, and other accessories. Open to the public there is plenty of free parking at the 1595 East Street location.
BBE Office Interiors President Dan Proskin invites you to learn all about the ways that they can help you whether you're furnishing an entire building or just a home office. Call, email, or visit their website for more information.