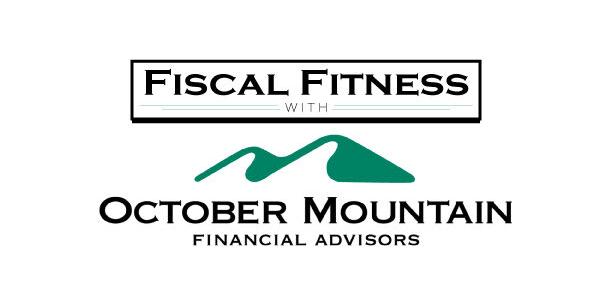 LEE, Mass. — If you're retired, getting ready to retire, or can see it off on the horizon, you're probably wondering, "What am I going to do with my assets? Who can I trust? And how can I maximize them to make sure I have enough money in my retirement?"
Those are fair questions. We all want to be able to care for ourselves and our families, even into retirement. And one of the best ways to ensure we can live well into retirement is with a strong investment plan that lets us live our desired lifestyle well into our golden years.
But what should I be doing with my money? Should I save it or invest it? Where should I invest it? And when should I start? What are the best investment tools to help me make the most money?
The wealth advisors at October Mountain Financial Advisors have heard these questions a lot lately as people are looking to maximize their retirement income in these uncertain economic times. So whether you're already retired, getting ready to retire in the next ten years, or even starting out in the workforce, October Mountain's wealth advisors can help you plan for the future and show you the investment opportunities that will suit your timeline and investment personality.
"Planning and investing for retirement is an important objective for many of the firm's clients," said Tim Suffish, SVP, Head of Equities at October Mountain. "In many cases we're working toward a shorter term aspirational goal, like college savings or purchase of a primary or vacation home, but for many of our clients it's the serious business of retirement savings and planning. Whether we're dealing with clients who are early in their careers, or 75 years old and in retirement, building and managing a portfolio that will grow and outpace inflation over decades is the primary goal."
October Mountain takes a conservative, long-term approach to investing. This generally results in implementing portfolio investments that can be held for years or even decades. The construction of most investment portfolios includes stocks, bonds, exchange-traded funds (ETFs), and mutual funds.
Stocks are shares of a publicly traded company. They're an investment in a company and its profits. Bonds are loans taken out by companies, which investors buy. The company pays interest on the loan back to the investors.
An ETF is a basket of securities that are traded just like a stock. It can contain stocks, commodities, or bonds.
A mutual fund is a portfolio of stocks, bonds, and securities. It gives smaller and individual investors access to professionally managed, diversified portfolios.
"These are the core portfolio building blocks that have been used by institutional managers for a long time," said Suffish. "Whether it's an endowment or pension or an IRA (Individual Retirement Account), we're using those same building blocks."
Use building blocks for long-term investing
"History tells us that U.S. stocks have returned around 11 percent per year, plus or minus one percent," said Suffish. "There are years where returns are higher, like the dot-com boom in the late 1990s, and years where there are drawdowns, like when the dot-com bubble burst in 2000. But historically, over the long run returns have averaged about 11 percent."
Since these booms and busts are unpredictable, it's important to build an investment portfolio that lines up with your retirement time horizon. The strategy will often depend on your age, income, lifestyle, and risk tolerance.
Suffish said, "A younger investor can afford to invest more aggressively because they don't need to be too concerned with the ups and downs, they're looking to the long-term and are aiming to compound returns over decades. But for someone who's close to or in retirement, a 55% drawdown like we saw during the credit crisis of 2008 could be devastating emotionally and financially."
"The long-term horizon is significant, especially for investors who are 45 and younger," said Carlo Centeno, VP, Marketing of October Mountain. "We're trying to educate investors, regardless of life stage, that time is the component that can make or break a portfolio. We often have to help clients to keep their emotions from making their decisions. People's emotions have a tendency to work against what the advisors or portfolio managers are suggesting."
Finding the right portfolio for each client
For example, a young investor who is overly conservative could miss out on a lot of growth. The older investor who invested too aggressively is likely to encounter a drawdown, such as COVID or the 2008 credit crisis, but won't have the long-term horizon to help recover those surprise losses.
"Not having a portfolio that's built for your individual situation and risk tolerance could lead to you possibly doing the wrong thing at the wrong time, like bailing on an investment strategy in the middle of one of those market events we see every 10 years or so," said Suffish. "If you didn't have a plan that you're truly comfortable with and were just going with the flow, it's easy to get shaken off your investments at an inopportune time. That's why we really focus on planning first and investing second."
The team at October Mountain helps clients with every step of creating an investment plan. An investment advisor will meet with each client, learn things such as their risk tolerance, dreams, and desires. They figure out whether there are estate planning and legacy issues to craft. After these conversations and discovery, the investment advisor creates an investment strategy best suited to each investor's timeline and personality. Finally, it reaches one of the investment team members, like Suffish, who finds the best tools to build that portfolio for that investor.
"I'm simply implementing the plan put together by the advisor with the tools we think are best for the job; stocks, bonds, ETFs, and mutual funds," said Suffish. "It's my job to find the right tools for the job of growing the portfolio that suits each investor."
This is better than a one-size-fits-all strategy that other investment advisors might recommend. Rather than creating an investment portfolio that offers low-and-slow returns, or one that exposes you to too much risk without room to recover, each investor can be placed in a plan that helps you maximize your return and see a retirement income.
October Mountain is an alliance between Lee Bank and St. Germain Investment Management. Since its formation in 2015 with the guidance of Charles Leach, president of Lee Bank, and Suffish, a senior equity portfolio manager with St. Germain Investment Management, October Mountain and St. Germain have grown to manage over $2.5 billion in assets. October Mountain can exercise fiduciary powers, serve as a corporate trustee, and manage trust assets via Lee Bank.
Call and set a meeting today with your neighbor investment advisers at October Mountain Financial Advisors, located in their headquarters right next door to Lee Bank on West Park Street in Lee. Visit online at octobermountainfa.com and take a look at the firm's second-quarter newsletter.
October Mountain Financial Advisors is a d/b/a of St. Germain Investment Management in the Berkshires. Banking and trust administration services are provided by Lee Bank.
Contributing editor: Kelly L. Anderson