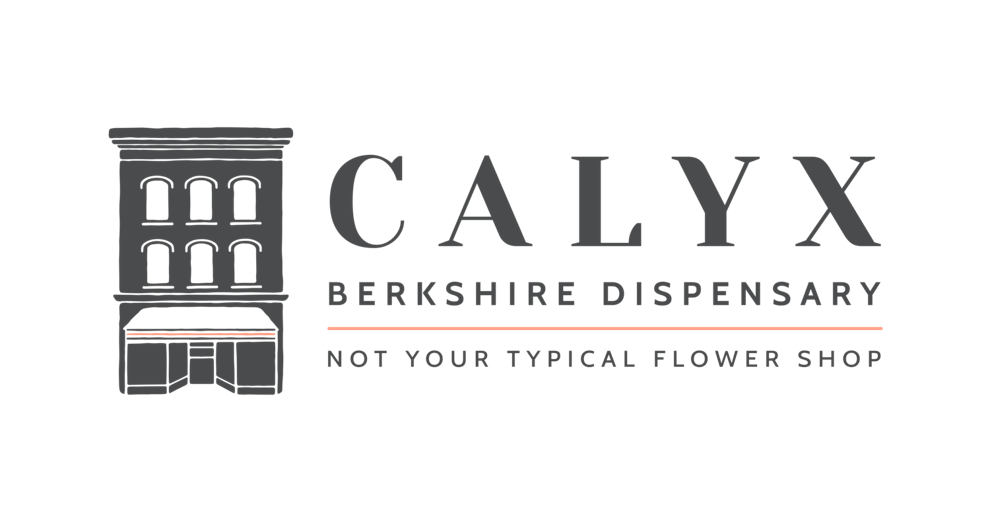 Calyx Berkshire Dispensary is your premier cannabis boutique and one of only four in Massachusetts that is 100% owned by women.
Donna Norman, chief executive officer, sees her business as community-centric. Calyx Berkshire's mission is to end the stigma surrounding the beautiful cannabis plant while educating the canna-curious customer on all things cannabis.
The dispensary's location, 307 Main St. in downtown Great Barrington, is a prime example of normalizing this industry - because it's not hidden in the outskirts of town or tucked away in an industrial zone. Calyx Berkshire believes cannabis should be a conversation, not a transaction.
"Our location and customer service set us apart from all the other dispensaries," Norman said. "Not only do we have a robust line of cannabis flower to choose from, we carry edibles, drinks, ice cream, concentrates, tinctures, topicals and CBD products as well. Clearly we are not your typical 'flower shop.'"
Calyx takes pride in having the best menu in town and is constantly bringing new and innovative products to market, she said. Customers never are rushed while they are shopping, and Calyx's knowledgeable staff truly cares about their customers and making sure they understand all the product offerings.
Although it may have taken three years to hurdle the many regulatory barriers, Calyx Berkshire kept its commitment to the community. Those partnerships include working with several nonprofit organizations who share the same goals and vision. Daily they "Round Up at Register" to support the Elizabeth Freeman Center to help battered and abused women. Calyx Berkshire also was a gold sponsor of the Berkshire Busk Festival - an amazing, summer-long event that brought live entertainment to the downtown area. Calyx also works with Berkshire United Way to support the local community and is a proud member of the Southern Berkshire Chamber of Commerce.
Additionally, Norman commissioned local artist Joel Haynes to bring Calyx Berkshire's brand vision to life through a dynamic floral mural in the alleyway outside the store. It's Important for Calyx Berkshire to bring art, flower and beauty to what used to be a dreary alleyway, Norman said. Stay tuned for details about an upcoming floral contest.
For more information, stop by and check out the store. Also follow the store on Instagram @calyx_berkshire for special announcements.
---
PLEASE CONSUME RESPONSIBLY. This product may cause impairment and may be habit-forming. For use only by adults 21 years of age or older. Keep out of the reach of children. This product has not been analyzed or approved by the Food and Drug Administration. There is limited information on the side effects of using this product, and there may be associated health risks. Marijuana use during pregnancy and breastfeeding may pose potential harms. It is against the law to drive or operate machinery when under the influence of this product. KEEP THIS PRODUCT AWAY FROM CHILDREN. There may be health risks associated with consumption of this product. Marijuana can impair concentration, coordination and judgment. The impairment effects of edibles may be delayed by two hours or more. In case of accidental ingestion, contact the poison control hotline 800-222-1222 or 911. This product may be illegal outside of Massachusetts.