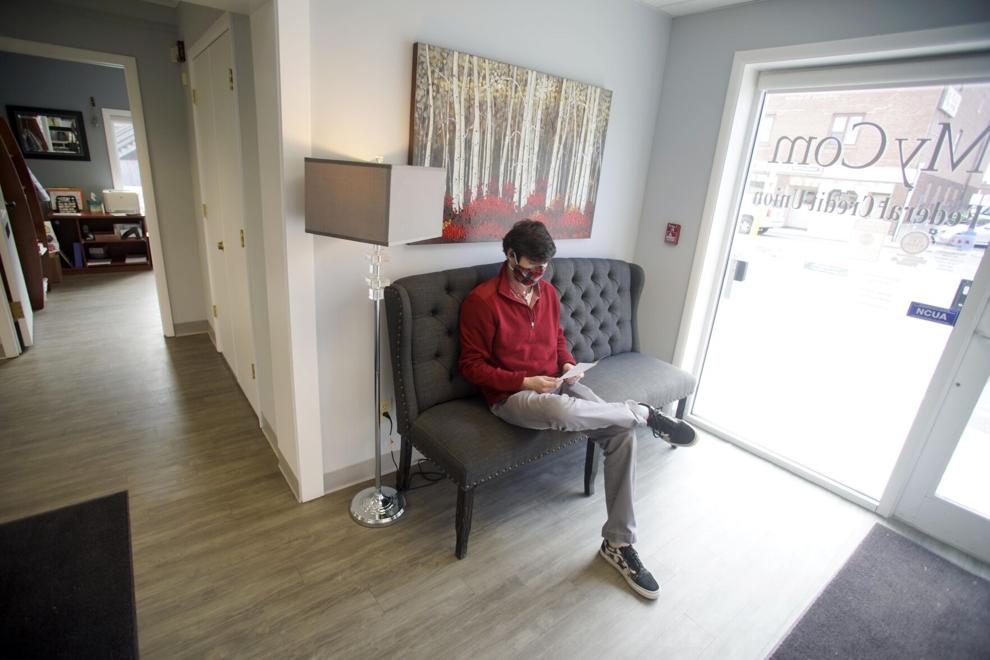 PITTSFIELD — Vacations. Shopping trips. Frills and thrills.
Americans aren't spending as much as they used to, and the Berkshires are in step with the rest of the nation, says Nancy Canino, CEO of MyCom Federal Credit Union.
That's added padding in members' savings accounts, and that means growth for the nonprofit bank.
"We grew close to $5 million in the last year," notes Canino; the bank has been serving county workers and residents since 1955.
Thanks to their faith in the downtown credit union, its current holdings now stand at about $25.5 million.
Time magazine reports that the U.S. personal savings rate more than doubled as soon as the pandemic hit, from 13 to 32 percent, which was matched by a decrease in personal spending.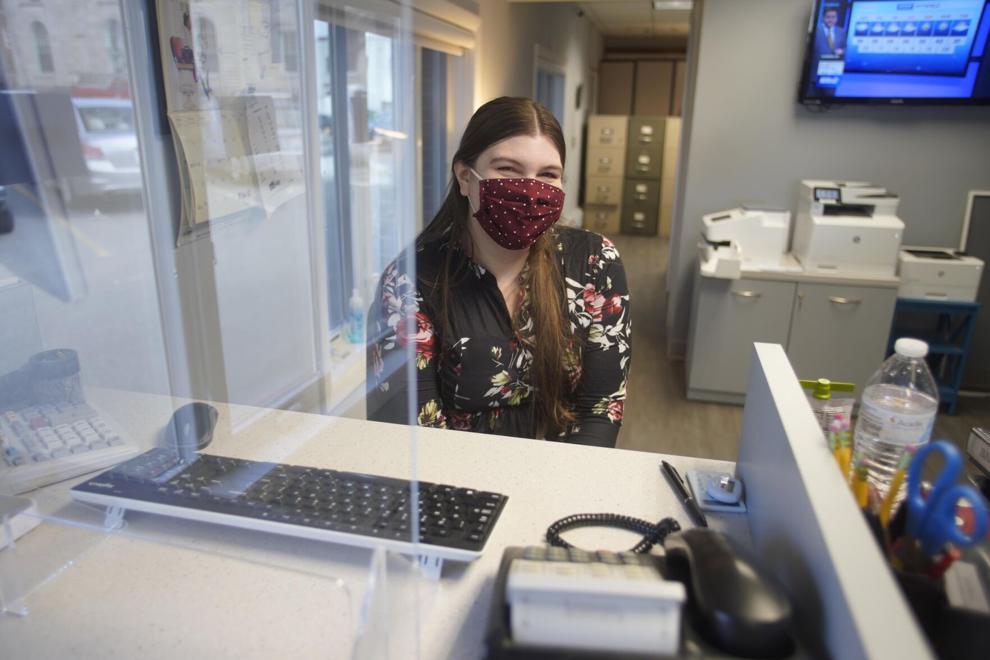 Money markets and CDs
Canino says the growth at MyCom was mostly in investment offerings, in money market accounts and certificates of deposit.
With MyCom CDs, account holders typically get a higher interest rate than a regular savings account.
Savings accounts are fetching 0.1 percent these days, with CDs now about 0.35 to 0.60 percent, depending on the size of deposit, for 12 or 48 months.
CDs are locked up for those periods of time, so you can't withdraw from them, notes Canino. "With a money market, you can withdraw," she adds.
Money market accounts also are continuous, unlike CDs. Money market rates range from 0.1 to 0.2 percent, with three cash levels: up to $25,000, up to $75,000 and $75,001 and above.
"The more you have in it, the bigger the interest rate," says Canino. Canino thinks the next couple years might be good for borrowers, but a little challenging for the credit union, if low interest rates continue.
The credit union currently does not service mortgages, but does do smaller personal loans, which have dropped in volume while the region's car dealerships offer zero percent financing enticements.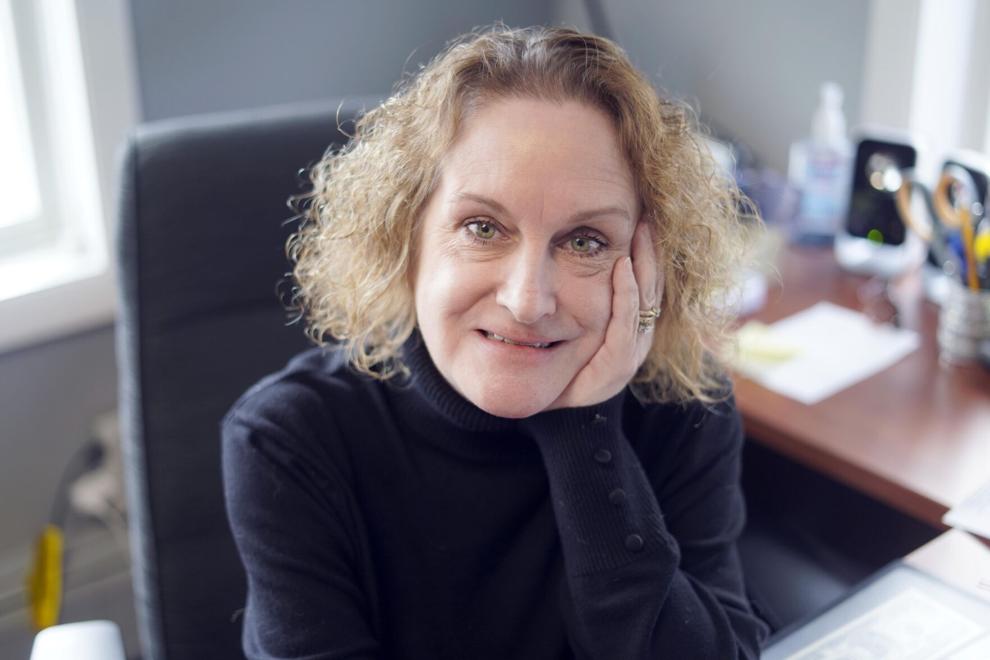 Possible home equity offering
MyCom's board and Canino have been discussing how to adjust to market demands accordingly, and she says that home equity loans might be coming; these are not as big as mortgages, and fit better with the bank's financial profile, she notes.
For now, savings and checking accounts are staying flush, with far fewer cases of insufficient funds and overdrafts, she says.
The reason? Pandemic-related unemployment insurance, she says. Some of what's been saved by members is entrusted to the credit union for safeguarding and the benefits of safe, steady interest.
With travel and restaurant restrictions, disposable income just isn't being disposed of, she notes.
"Even me personally. We can't do anything. You're not going out, you can't travel, we're definitely saving," says Canino. She's looking forward to a trip to Florida later this year, as long as the pandemic curves are heading in the right direction.
Adjustments since the outbreak
The community institution has made a number of shifts in service since the pandemic began here in March 2020. The bank underwent a renovation, reduced its hours, rolled out mobile banking and set up a buzz-in entry system to keep member numbers low inside during the outbreak; only two bank members are in the lobby at a time, with four total once inside.
The bank's drive- and walk-up window is still getting a lot of use, says Canino; it's an actual window, not like at a drive-thru operation, and members love it.
"It gets crazy, and the line runs around the building," she says.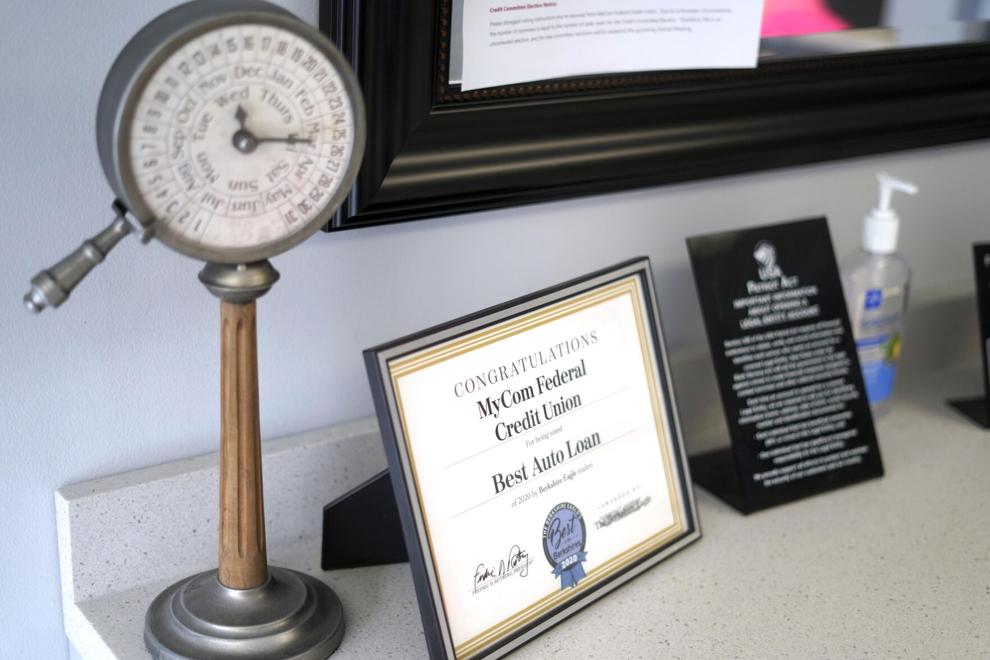 If you're tired of being nickel and dimed by your bank, stymied by balance minimums or rankled by runaway ATM fees, take some time to meet with a MyCom team and see what real community banking feels like.
It costs only $5 to begin a membership with the credit union, which confers a democratic stake in the organization, via elections and an annual meeting.
To reach MyCom, call 413-442-6501 or visit mycomcu.org.
Or, follow the arrows from the credit union's Fenn Street lot to the window. Don't forget to wear your mask when visiting!