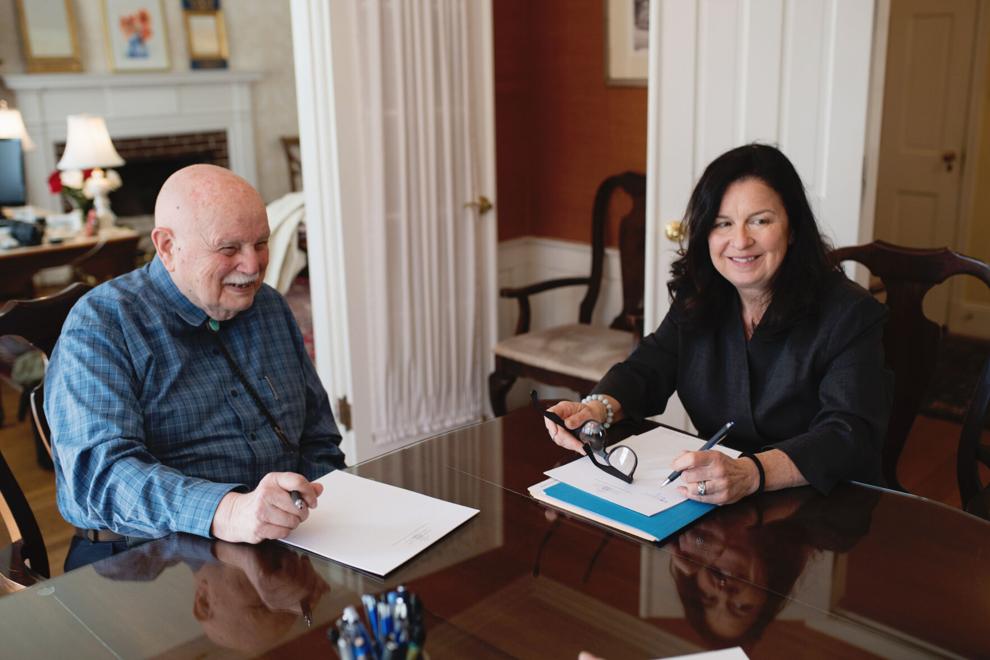 LENOX — You're aging, getting up there in years, and all is fine — until it isn't.
An unexpected fall, a life-changing diagnosis, such as Alzheimer's or cancer, or a catastrophic event, like a stroke or heart attack, leaves you — along with concerned family members — scrambling for direction and the next best steps.
Every day, Almgren Law Group helps seniors and their families navigate through unexpected turns and make complex legal, medical, financial and lifestyle-housing care decisions.
"For starters, health care and government systems are fragmented and information is convoluted and difficult to figure out. Families are often given conflicting advice and don't know what the next important decision is that needs to be made," says firm founder, Paula Almgren, an elder law and estate and care planning attorney. "Overlay this with legal, financial, housing and care ramifications and people don't know where to turn to understand their options and get ahead of the curve."
With more than 20 years in business, Almgren Law Group knows the ropes. Indeed, it is one of only a few U.S. law practices taking a holistic, team approach to helping seniors and their families plan for and navigate the maze. Alongside attorneys and paralegals, its team includes a registered nurse/certified care coordinator, public benefits coordinator and veteran benefits coordinator.
Almgren and her team provide a full range of elder law services, from helping clients protect assets (like their homes) and triggering long-term care insurance to fully accessing programs like Medicare, Medicaid and veterans' benefits to supplement private resources.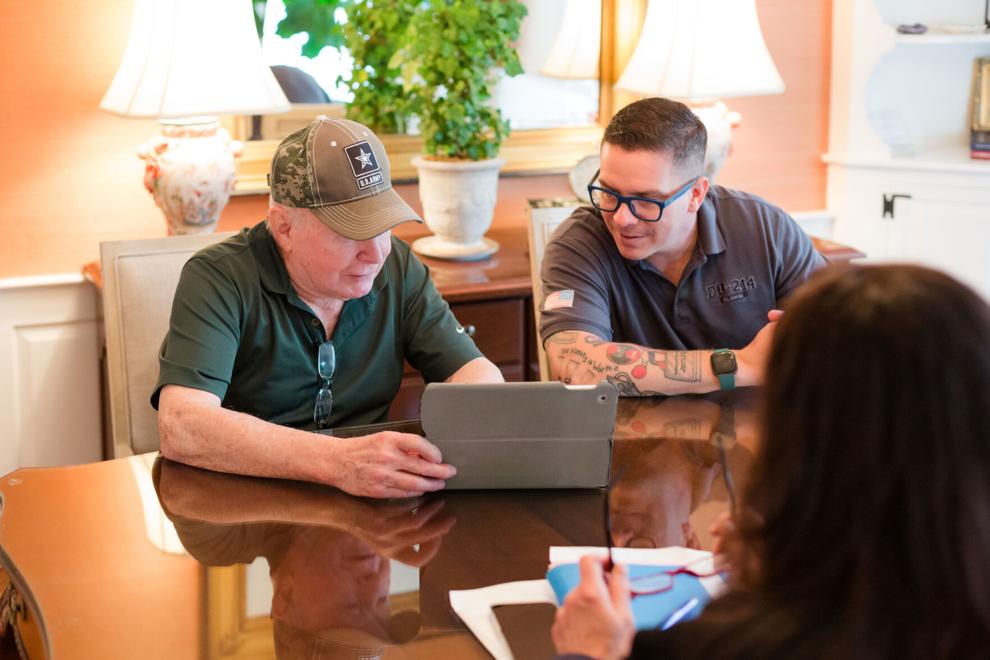 Inspired by Almgren's own experience caring for a chronically ill parent, the firm is also home to Life Care, an annual flat-fee and frontline care advocacy program. Life Care takes the pressure off family members caring for elderly loved ones by coordinating all aspects of care — assessing living arrangements and care services to see what improvements can be made, addressing immediate and long-term needs, finding appropriate care and resources to pay for it — and arranging for other providers when needed.
Almgren also provides comprehensive estate planning services for high-net-worth clients in the managing and transferring of property in the event of incapacity or death. This includes making recommendations to minimize or eliminate estate taxes by using trusts that help avoid probate while keeping a client's assets and beneficiaries private.
"Key in all of this is having a base plan in place and being ready to pivot — and make adjustments — as circumstances change," says Almgren, who was designated as a Super Lawyer in 2020 and 2021, an honor given to less than 5 percent of attorneys in the commonwealth.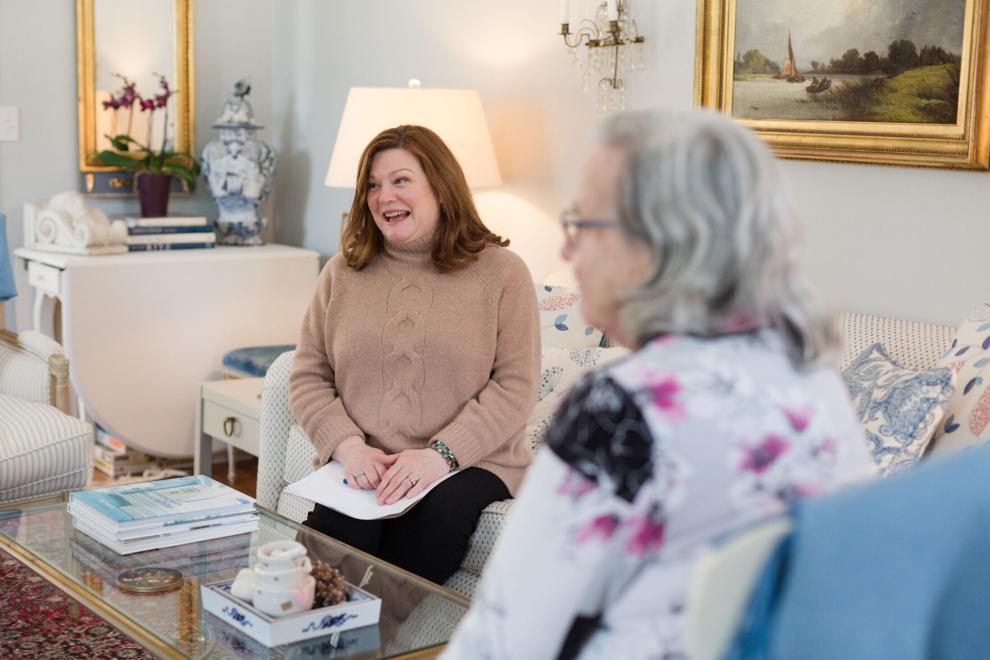 "No matter how much money they have, people worry about how to pay for care. The costs of home care, assisted living and nursing homes are a big scare, because they can run between $5,000 to $11,000 a month, quickly draining financial resources," notes Almgren. "You'll save an enormous amount of time, money and frustration by planning in advance, rather than operating in crisis mode."
For its clients, the firm starts with creating an asset, income, expense and care spreadsheet where knowing the numbers proactively drives care-spending strategies and decisions.
"When it comes to knowing their numbers, people are often flying blind. No matter what the numbers are, knowing them will replace confusion and uncertainty with the peace of mind that comes with knowing what the future might hold, for better or worse. Even if the ultimate answer is, 'Mom's money will pay for X amount of care, so she could leverage equity in her home or family members will need to pool income and savings to fund the rest,' wouldn't you rather know in advance, rather than at a moment's notice?"
Often families miss the signs that more care is needed. Almgren says falls, frequent hospitalizations or the need for help with activities of daily living (dressing, grooming, moving around, taking medications, going to the bathroom, showering), paying bills or maintaining the home are signals. Children often miss these signals, since they are busy with their own lives or are left completely in the dark if a parent isn't forthcoming or lives a distance away.
Children often mistakenly think, "We're just going to take care of Mom through this one setback, and after that everything will go back to normal," says Almgren. "But when someone older starts needing care, they are going to continue to need it. In fact, be prepared for constant change. We call it the 'zig zag.'"
"Since we know the rules and how things work, our job is to give clients all the options, so they can make educated decisions and get back to enjoying their lives," says Almgren.
Go to www.almgrenlaw.com, or call 413-637-5075 and make an appointment to visit the firm's offices at 1 West St. in Lenox.