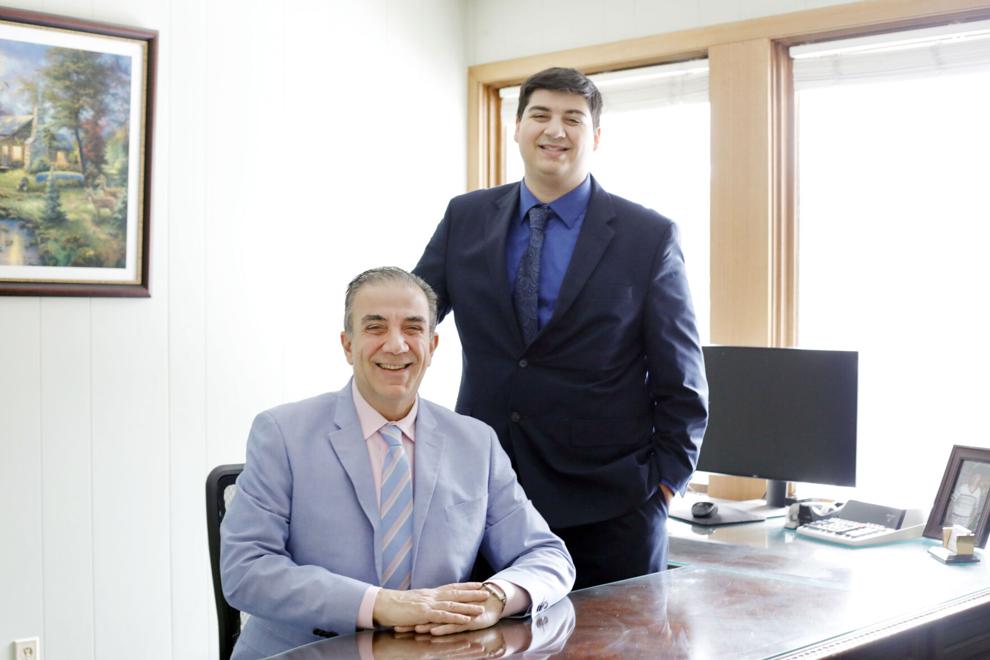 PITTSFIELD — Whom do you want minding your taxes, payroll and investments?
It must be someone who sees no obstacles, only challenges to overcome. Someone with the singular will and faith to cross oceans to help others to thrive and succeed. Someone who wants you to live the American dream, just like him.
This is Elie El Saddik.
With the April 15 tax deadline bearing down upon us, now is the time to get Elie El Saddik, CPA, in your corner for your personal or business accounting, tax filing, financial planning or payroll management.
"We cater from doctor to landscaper to individual people. Our clientele is very diversified," says El Saddik.
When he first meets with clients, El Saddik converses with them to fully understand their financial state, individual needs and what they are aiming to achieve. If having a long-term financial plan is their goal, El Saddik makes sure that clients protect what they have first and then look toward growth.
"I'm very proactive with my clients, because their success is where I earn my money. I work hard for the person who invests $250 or $3 million. For the person with $250, it might feel like $3 million for him. It doesn't matter what the dollar amount," says El Saddik.
His payroll business, just as with his tax prep and accounting services, works with all sizes, currently from businesses of one to companies with 65 employees.
Tireless tax preparer
In the run up to tax filing day, El Saddik puts in double time to make sure that all of his clients are served to the penny, with every "i and t" dotted and crossed.
"During tax season, believe me, we put in seven days a week, over 100-hour weeks," says El Saddik. He half-jokes that he "used to do more."
In the 2020 tax year, there are key changes to take into consideration that can help minimize your taxes, says El Saddik.
There's been an adjustment for contributions to charities, as well as cash flow allowances and changes to permissible withdrawals from retirement plans. Pandemic unemployment insurance is deemed as taxable income by the government, another 2020 consideration, he notes.
Living the American dream
El Saddik is grateful for living the American dream. He tries to help his clients do the same through his often-overlapping businesses, Berkshire Tax and Financial Services, which since 1999 handles investments via broker-dealer Cetera Financial; Berkshire Payroll Inc., getting Berkshirites paid on time since 2013; and Elie El Saddik, CPA, his tax prep and accounting service, which he began in 1992.
"That's my main business, that's my bread and butter," says El Saddik. The tax work comprises about 40 percent of his overall work.
He picked up investment advising and financial planning as a service early on because he had heard from too many clients that they weren't being well-served by their existing financial adviser.
"I've been successful in it. I don't push it much even. If they are happy where they are, fine. If somebody complains, I offer it," says El Saddik. About 33 percent of accounting clients also move their investments over to El Saddik, and he helps clients from about a dozen states and two countries.
Alive in a time of turmoil
A certified public accountant by training, El Saddik is not your garden-variety number cruncher. In fact, after he helps you with your taxes, it's a must to ask him how he came to leave Lebanon in 1985.
You'll find quickly that El Saddik has lived a life better suited for a blockbuster film: Part of a Christian minority in Lebanon, he carried a gun at 14, to protect his family and neighbors from Islamic extremists.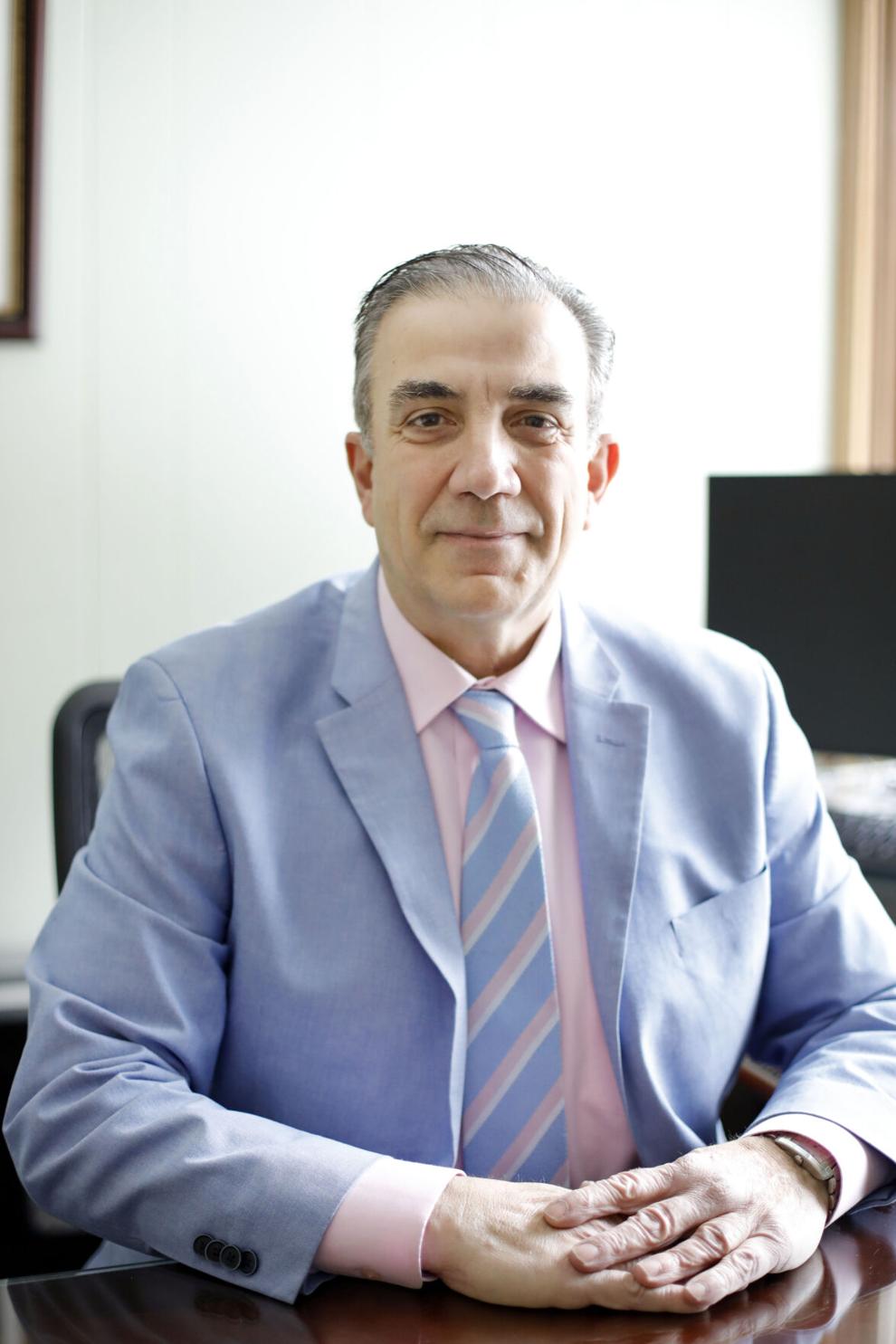 By 23, El Saddik was battle-scarred. An attack and explosion that claimed the lives of everyone around him left him shot, injured and contemplating his future.
While he recovered, his elder brother, Antione, sat him down with an offer to leave the misery of religious persecution and war in Lebanon behind him.
"My late brother said, 'Listen, you got shot. It's time for you to get education. The gun is not your future; your pen is your future,'" says El Saddik. "'You might see the world differently,' he said. And I did."
An offer he couldn't refuse
His brother offered to pay for El Saddik to leave to get a college degree, a dream and challenge that he accepted.
"Failure was not an option for me. I knew my brother had two kids, a wife, and he was supporting my mom. I'm a burden on him, I thought. I could not fail," recalls El Saddik.
Unable to disembark officially from Lebanon, in 1985 El Saddik surreptitiously left on a boat bound for Cypress, where sympathetic U.S. contacts got him a tourist visa, which he was able to extend all the way to citizenship.
"I have been blessed. Nothing kept me down for long. I believe life throws at you a lot of stuff. You have to learn to stand and continue moving forward," says El Saddik. "I have huge faith, and I keep my faith always up front. If all the chips are down, I can always rely on God and prayer."
How did he land in Pittsfield?
It was a man named Joe Hajjar, a high school friend, who helped El Saddik settle in Pittsfield; Hajjar gave his friend just enough English to get a room for his first night (although he did have to pantomime snoring to indicate that he needed a hotel room).
Once in Pittsfield, despite not knowing the language, he enrolled in Berkshire Community College in business administration. At BCC, he earned high honors in his first semester, and graduated in one year instead of the usual two.
How was that possible? Equal parts will power and photographic memory.
El Saddik recalls the early lectures: "I didn't have any idea what the teacher is talking about in class. The only time I know the class is over is when everybody stands up."
Found in translation
Being fluent in French from his grammar schooling, El Saddik set himself daily from 4 p.m. to 1 a.m. to translate assignments from English to French, so he could understand them, and then, from 1 to 3 a.m., he memorized the material.
The same stick-to-it mentality served him well at the former Bryant College in Rhode Island, where earned his degree in business administration majoring in hospitality management in only one and a half years.
Back to school one more time
Again wanting to take his future into his own hands, El Saddik decided to go back to school, earning an accounting degree from Siena College in nearby New York.
In 1991, El Saddik began taking clients and a year later opened his own firm in Pittsfield, where he's been serving clients since then.
Despite the obstacles to being a newcomer in America, he's gone on to live the American dream, with two grown children, Zachary and Samantha, and three distinct businesses to which he's dedicated his life.
"The more challenges in front of me, the more persistent I am for success. I've been successful. I did not mind people who could not handle my accent. People who say we don't know if you're going to survive. People who told me, 'You're a foreigner.' But I made it."
El Saddik says his adopted country, where he's lived since 1985, is his only home.
Pandemic-era business is easy with technology
Over the years, technology has made his job easier and helped with saving clients money. Even with the challenges of the pandemic, El Saddik says doing business is easy because of helpful tech.
He and his administrative team of four — Crista M. Andrews, Erin C. Laundry, Judith Sirard and Rihana Patel — can either meet with clients with social distance in their sanitized offices at 197 South St., or virtually through Zoom. There's cleaning breaks between clients, and staff are double-masked. Signatures can be done in person or online, or via the mail.
To reach El Saddik for a free initial consultation, call 413-443-7501 or email elie.cpa@verizon.net today. Visit berkshirecpa.com for more.