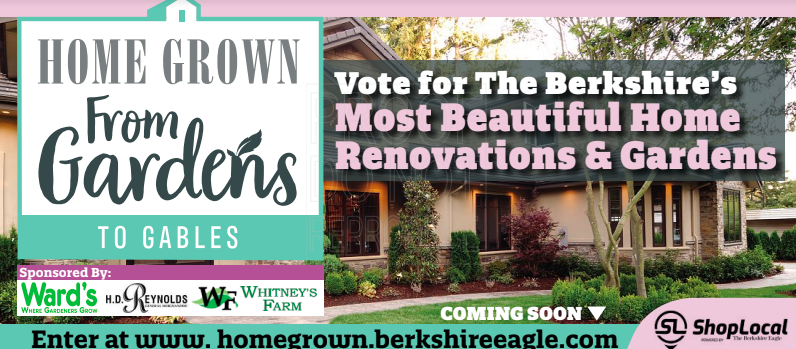 Back for the second year, NENI Digital, The Berkshire Eagle and the Shopper's Guide are proud to announce The ShopLocal Home Grown Contest.
The contest, in which photos of your gardens and renovations will be voted as the best in the region, is part of our ongoing Homegrown: From Gardens to Gables seasonal home improvement sections.
Last year's contest doled out big prizes for the best vegetable and ornamental gardens in the region; this year is no different in the prize department, and we still want to see your best veggies and fruits.
The 2021 contest is much wider in scope, with way more categories in which local folks can enter and win.
This year, in the wake of the pandemic, it's clear that home improvement is going gangbusters. We want to see your before and after photos in these contest categories:
Starting June 1st, you're invited to submit Before & After photos of your home's best indoor or outdoor renovation, to win in one or more of these six categories:
Most Dramatic Renovation: money is no object
Small but Impactful: tiny budget, big difference
From Shabby to Chic: most updated to modern space
Most Fun & Family: media rooms, treehouses and more
Most Edible Herbage: veggie and fruit gardens
Most Jaw-dropping landscapes: from flowers to flow
To enter the contest, visit homegrown.berkshireeagle.com. The contest runs from June 1 through Sept. 15. Sorry, herbalists! But any submission that includes any form of cannabis is not eligible for entry.
Our judges will narrow down the submissions to the best of the best, and you'll get to vote on them. Visit the site for complete instructions on how to enter and for detailed rules.