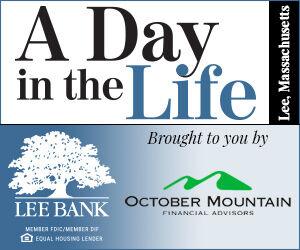 LEE, Mass. - The COVID pandemic may have slowed and even halted some businesses over the last two years, but in this small town, a strategic alliance between two of the state's key financial organizations is seeing steady movement in helping residents maneuver the economic climate.
But, helping locals figure out the best financial decisions for them isn't all that these organizations share.
Lee Bank and October Mountain Financial Advisors is an alliance bringing together the two storied companies - both of which share community and client values.
"Through the last six years, and working with local businesses, I have seen the way a community bank can support its neighbors...by helping to start or grow businesses that in turn employ its residents, hire other businesses for goods and services, and so on...the economic impact can really snow-ball," said David Harrington, Vice President of Commercial Lending at Lee Bank. "I previously worked for insurance companies that operated nationwide, but I find working in the same community that I live much more fulfilling, and particularly for a community bank."
A strategic location
Some may not view the Town of Lee as the ideal place to locate a business like October Mountain, which is a full-service wealth management practice. However, the decision by Lee Bank and October Mountain on where to locate was strategic.
"Everyone who works here and who came out of a publicly traded bank environment (was) looking to escape from that and work within a more locally-focused business, not driven by shareholders, Wall Street expectations, and profit margins," said Gary Schiff, Managing Director for October Mountain Financial Advisors.
Instead, he said, what they really desired was to "be more along the DNA of Lee Bank, which is a century-and-a-half-old mutual savings bank with its entire business in the Berk-shires,'' he said.
"Our business (October Mountain) is spread out nationally, but obviously most of our clients have some connection to the local area, Berkshire County in particular," Schiff said. "But, to be a more accessible fiduciary and do what we do in a way that doesn't have the distractions that the larger more publicly-traded entities do... that was a real plus for the bank and for October Mountain."
And it's not just the long-time residents of Lee who benefit from the local alliance. The employees benefit as well, both Lee Bank and October Mountain agreed.
"It was a very attractive value proposition for our employees who could really go anywhere in this business, they are all really talented people, so they could be in Boston or New York or some other place," Schiff said. "But, for one reason or another, they all happen to like living in the Berkshires. So the ability to be in our line of work and sit in Lee is a little bit unique, but is appealing to our employees."
Strong branches, deep roots
For example, take Susie Brown, Lee Bank's Senior Vice President of Administration. She epitomizes the bank's motto that appears on their Website: "Strong Branches, Deep Roots."
Not only has she lived in Lee her entire life, she's worked for Lee Bank for more than 41 years. Her first job with the bank was as a part-time teller at the Stockbridge office. Initially, her goal was to work at the bank for six months and then go to nursing school.
"But I'm still here 41 years later and have never regret-ted my decision to stay at Lee Bank ," said Brown, who heads the office's human resources, security and building and maintenance, among other duties. "Lee Bank is a com-munity bank. The camaraderie in Lee… and all the businesses have been here a long time, whether it's the hardware store, or whether it's the lumber yard, some of the eateries, every-body's been here and there's a lot of wonderful new businesses coming into Lee."
Harrington, who works with those new businesses in town and the surrounding area, loves being a lender and agrees the bank and the alliance's reach can be seen all over the town.
To "drive down the road and be able to say 'I supported this business, that business'... I love that," he said.
Pride in a hometown feel
Employees take pride in knowing the bank helped local businesses flourish, and that businesses have maintained that hometown feel. That can be seen in a variety of ways.
"It's great to be in a grocery store and somebody who knows me, and is comfortable with me, can say 'Can I call you on Monday? I just got my mail and I'm concerned about a few things.' Or they feel comfortable enough to call me at my house on the week-ends or at night," said Paula Gangell-Miller, Lee Bank Vice President of Deposit and Retail Operations. "I wouldn't trade it for anything in the world because it really boils down to this for me: Treat people like you expect to be treated."
Gangell-Miller said serving on local boards and in certain offices helps keep her in tune with the local atmosphere. She is president of BHS Hyde Place, Vice President of Lee Youth Association, and also involved with the food pantry.
Giving back to the community
October Mountain is a sponsor of programs created by the Community Access to the Arts, an organization that enables people with disabilities to learn how to paint and get their pieces sold, said Carlo Centeno, Vice President & Marketing Director for St. Germain Investment Management.
"There are a lot of nonprofits that are in need and certainly worthy, based on their particular pursuits and challenges," Centeno said. "But, art and outreach for this particular nonprofit, I think it touches everyone in a special way. It's been a nice relationship and mutually beneficial. One thing we addressed in Lee when the office opened, was to contribute to various charities. We called out to different parts of Berkshire County, and it was through that particular intro-duction to the community that new relationships were born."
Gangell-Miller, who has been at Lee Bank for 32 years, agrees that giving back to the community is mutually beneficial.
"It's great because I can see some of my customers, or the bank's customers in a different light than being in the bank and helping them in different situations. One of the best things about the town of Lee: People rally around when there's difficulty or times of need, or just even when good things happen to people."
Gangell-Miller began working processing mail for Lee Bank when she was still a high school senior. "My job entails really making the bank run; with electronic banking the deposit side of the house is what I specialize in, as well as compliance," she said.
New ways, same great service
While Lee Bank has kept pace with electronic banking, prior to the pandemic quite a few customers preferred to visit their local branch, Harrington and Gangell-Miller agree.
Now, they are helping those people do their banking electronically.
"For the past year and a half, the one thing that I can tell you that has been a significant change is our electronic banking," Gangell- Miller said. "Based on the pandemic, we have seen a huge increase in people using our electronic suite of products. People were really able to continue their deposits (and) financial part by being home. And, we were able to deliver those services and I think that's been really important.
"We didn't have to get new products; we had it. Now that they have done it, it's a convenience they want."
Early on in the pandemic, there were many government relief programs that people didn't really understand and needed help, specifically the Paycheck Protection Program, Harrington said.
"At a time when we're liter-ally dispersing from our offices here in Lee, to our homes, to work, we're also needed... to support businesses in the com-munity. We had folks on the front lines who were usually talking to customers as they walked through the door. But those customers weren't walking through the door, so they were helping lenders process loan applications, which underscores the point that we rally to do whatever you have to do to get the job done. That's the reality here, regardless of how cliche it sounds, we're in a unique place in the world," said Harrington.
Personable service and local decisions
Harringon said they also have noticed an uptick in their service to the local real estate economy. That interest is coming from people who are buying residential proper-ties and looking for business opportunities here.
"The real estate market has been on fire," he said. "And we see that reflected in prices. But what we've also seen in that hot market, you have an influx of people from the cities. We've seen it from Boston and New York. But we're also seeing a lot of inquiries for loans come in from California."
While the interest is coming from all over, there seems to be a common recognition among those callers that speaks to the bank's personality, he said.
"I would say almost universally the loan applicants that I've talked to that are not from the area are shocked to get a person on the phone and to have access to that person throughout the process to ask a question," Harrington said. "And I'm talking to people who have relationships with region-al banks across the country... Because we're local, our decisions are made locally. Even if I need management approval on a loan application, they sit in the office next door."
Scott LeProvost, president of Henry's Electric, Inc. in Lee, also appreciates the camaraderie in Lee. He and his brother John, vice president, are celebrating Henry's 75th anniversary in the community this year.
Henry's does business with Lee Bank and has for as far back as he can remember, "they've been a great partner to us," Scott LeProvost said.
He believes Lee has always been a proud town that has been self-sufficient. Town res-idents learned to lean on each during tough times – such as during the pandemic – and employed the "buy local" motto when it came to supporting local restaurants and businesses, when they struggled to keep the doors open.
"We believe very much in community reciprocity," LeProvost said. "This community and nearby communities have been good to us, in terms of buying local, staying local and we've always given our support to local schools, high schools, sports programs, organizations, events. … We try to give back whenever and wherever we can."
Some have asked what the future of the town will be. "This town is consistently looking forward and reinventing itself," he said, noting the historic papermill town is now focusing more on tourism and continuing redevelopment. By all ac-counts, the future looks bright.
October Mountain Financial Advisors is a d/b/a of St. Germain Investment Management in the Berkshires. Banking and trust administration services are provided by Lee Bank.
---
LOCAL DISPENSARY AIMS TO ENHANCE YOUR JOURNEY
Canna Provisions has you covered for all occasions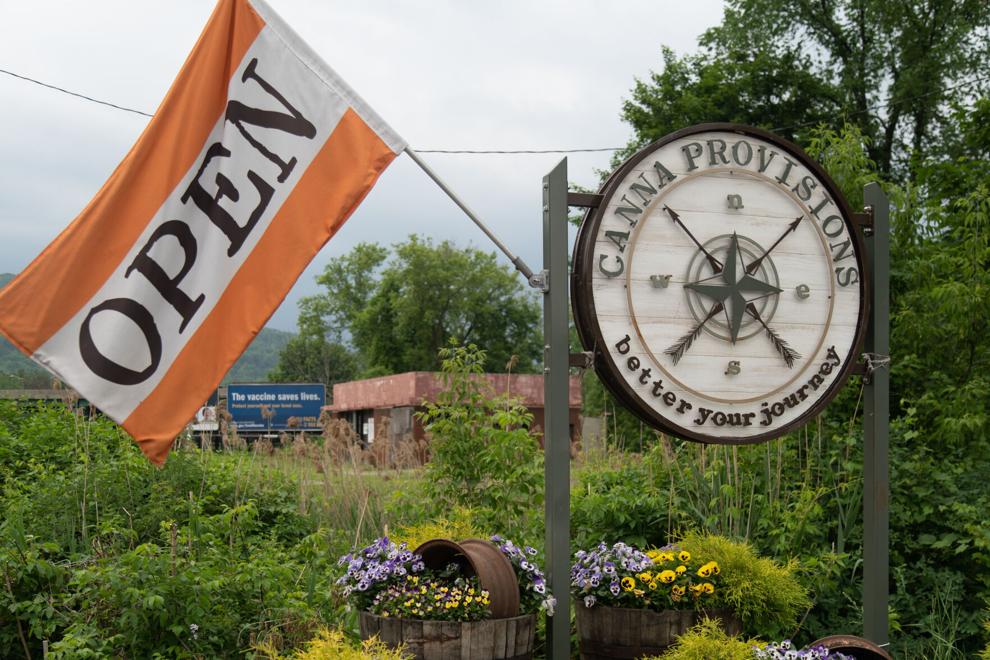 Canna Provisions
222 Housatonic St.
Lee, Mass 01201
Phone: 413-394-5055
Website: www.cannaprovisions.com
Facebook URL: facebook.com/cannaprovisions Instagram URL: www.instagram.com/
cannaprovisionsgroup
Email: info@cannaprovisionsgroup.com
"We're not just a dispensary, we're a destination!" Canna Provisions takes pride in meeting customers where they are on their cannabis journey. Their team works hard to pro-vide a great selection of products and excellent customer service. At Canna Provisions, staff "guides" make time to talk to customers about what they're looking for, answer their questions and walk them through product categories. Then, they make recommendations, based on customers' needs and wants. Whether customers are looking to stock up on products for an outdoor adventure, make it through the wedding season, or looking for products to last through the holiday season, Canna Provisions has suggestions for all occasions! The company also has its own line of craft cannabis, called Smash Hits, which was launched earlier this year and is cultivated in Sheffield, Mass. Be sure to sign up for their email list, which contains info on daily & weekly specials, events, new products and more!
NOT YOUR AVERAGE ANTIQUE STORE
Finders Keepers offers treasure trove of antiques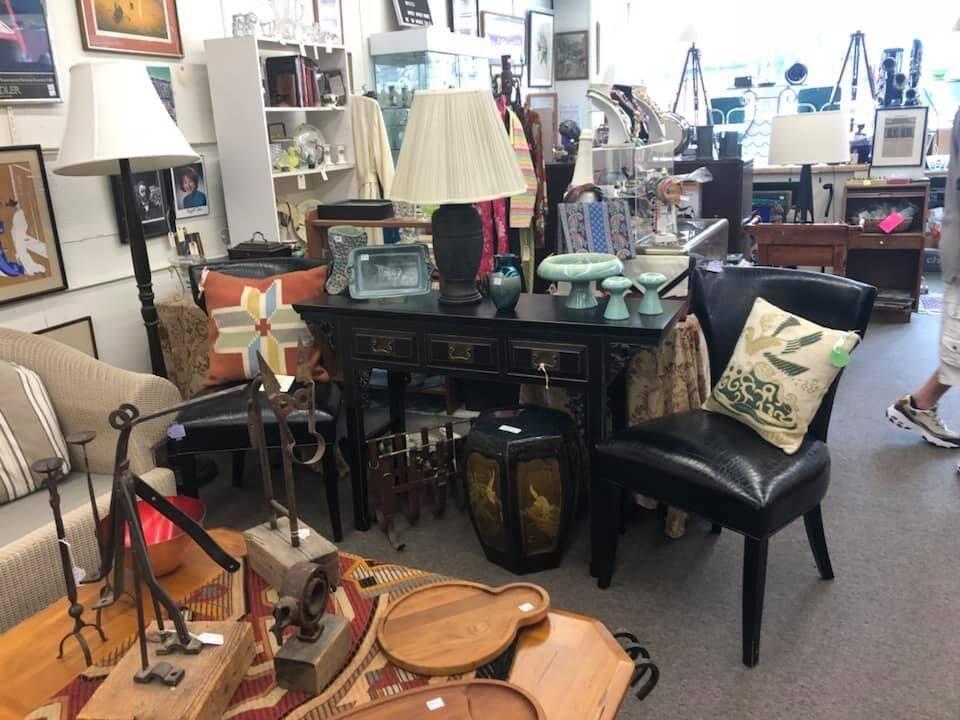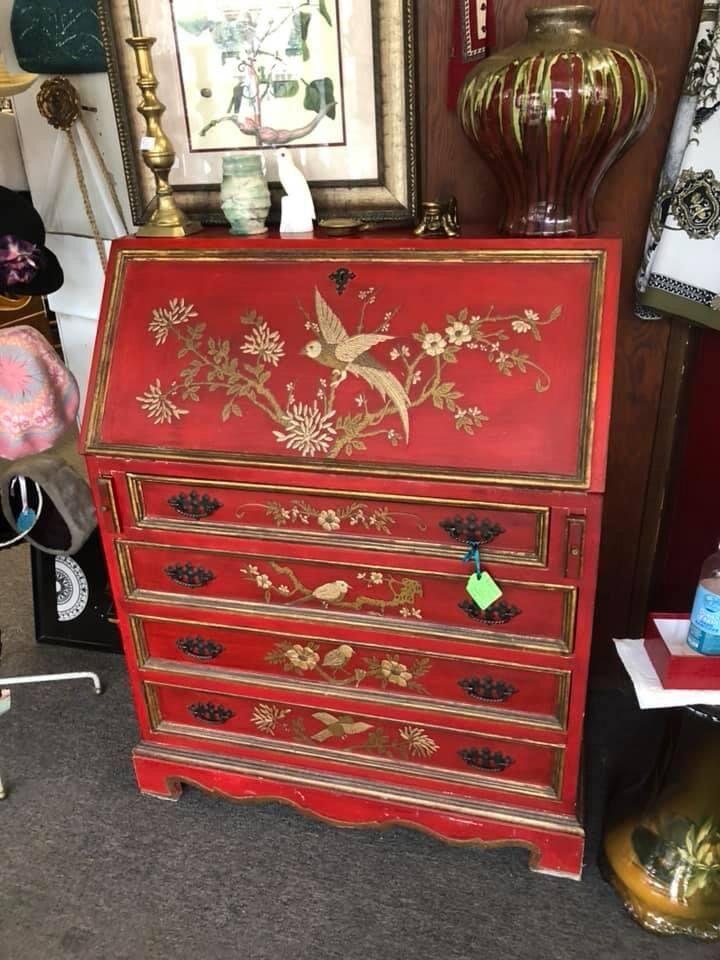 Finders Keepers
53 Main Street
Lee, Mass 01238
413-394-4122
Facebook page https://www.facebook.com/finderskeeperslee/
Veteran antique-hunters may be accustomed to spending hours in a store and walking away with nothing. The owners of Finders Keepers say they are not that store – there's something for everyone at their supersized facility! They feature 3,000 square feet of unique treasures from the past and "not-so-distant past," including furniture, textiles, mid-century art, advertising, jewelry, primitives, repurposed products, industrial pieces and more. They offer a variety in products as well as price range. Shoppers beware: their inventory changes quickly -- with new items added daily -- so it's best to stop by often! They also provide real estate sale services for Berkshire residents looking to move or downsize.
DELICIOUS DAIRY FARM PRODUCTS VOTED AMONG BERKSHIRES' BEST
Quality products offered at family-owned High Lawn Farm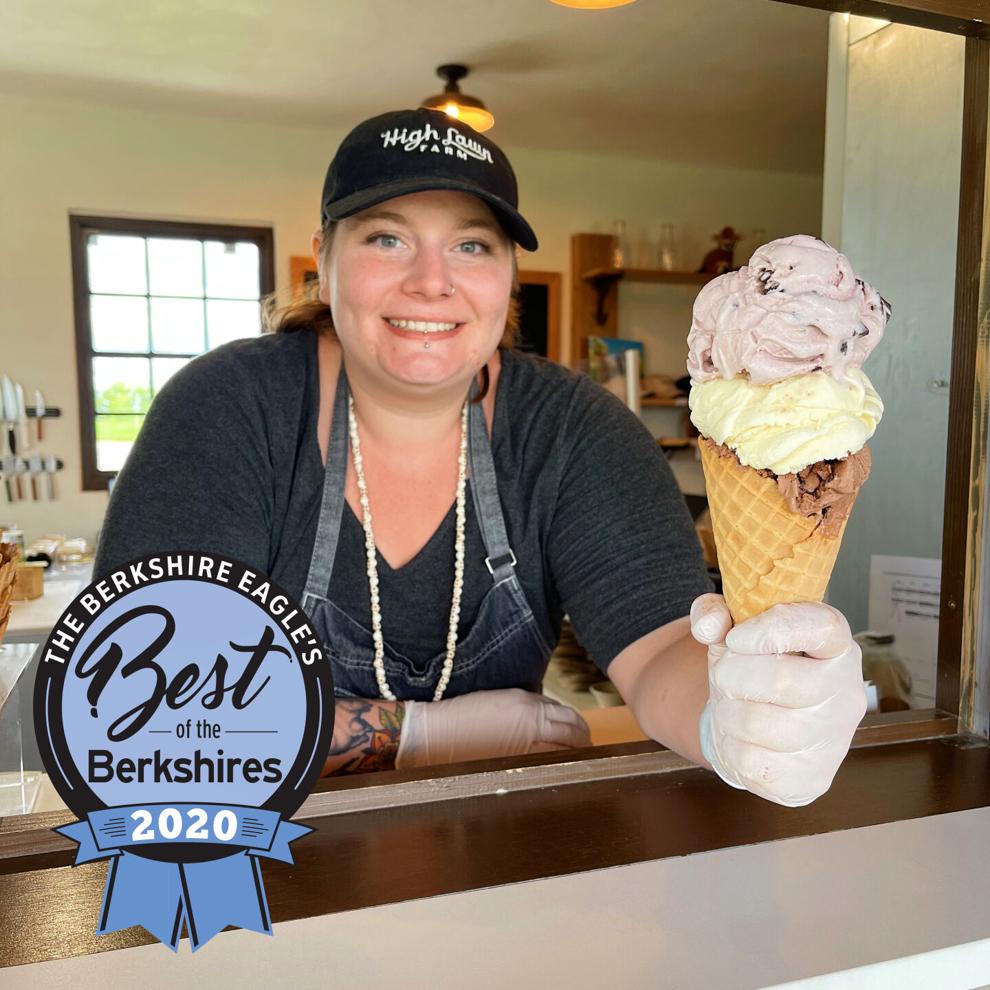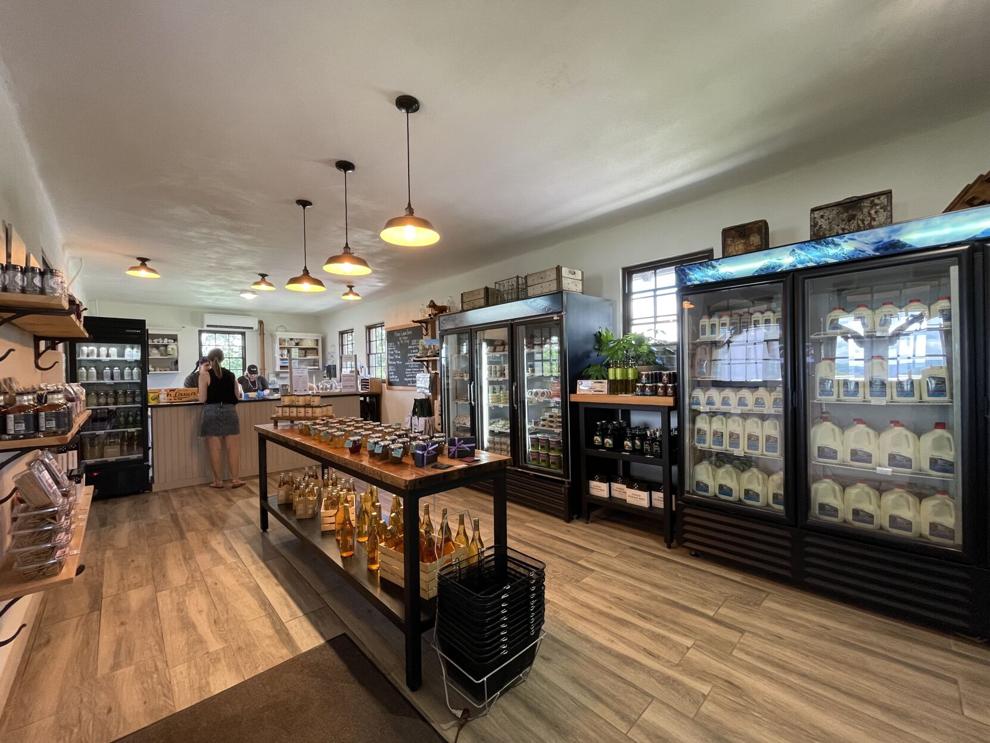 High Lawn Farm
535 Summer Street
Lee, Mass 01238
413-243-0672
Website: highlawnfarm.com
Facebook: facebook.com/highlawnfarm
Instagram: @highlawnfarm
Email: mail@highlawnfarm.com
Residents and tourists don't have to travel far to experience the creamy, freshness of quality dairy products. High Lawn Farm, a family-owned business located in the heart of the Berkshires, offers a wide variety of dairy, produced on-site from their own herd of Jersey cattle. At the Farm-stead Creamery Store, visitors will find artisanal ice cream, cheese, butter and milk, all produced onsite. The store also carries locally produced specialty foods, such as local meats, crackers, charcuterie, eggs and more. Visitors can enjoy a farm-fresh ice cream cone or an artisanal cheese board at one of the High Farm picnic tables, not far from where their Jersey cattle graze in the field nearby. Then, take a stroll around the idyllic property, see where the herd is milked and enjoy "some of the best views in the Berkshires." The trip to the 100- year-old family is sure to be fun for all ages!
MEETING YOUR APPLIANCE & ELECTRICAL NEEDS FOR 75 YEARS
Family-owned Henry's Electric, Inc. spans four generations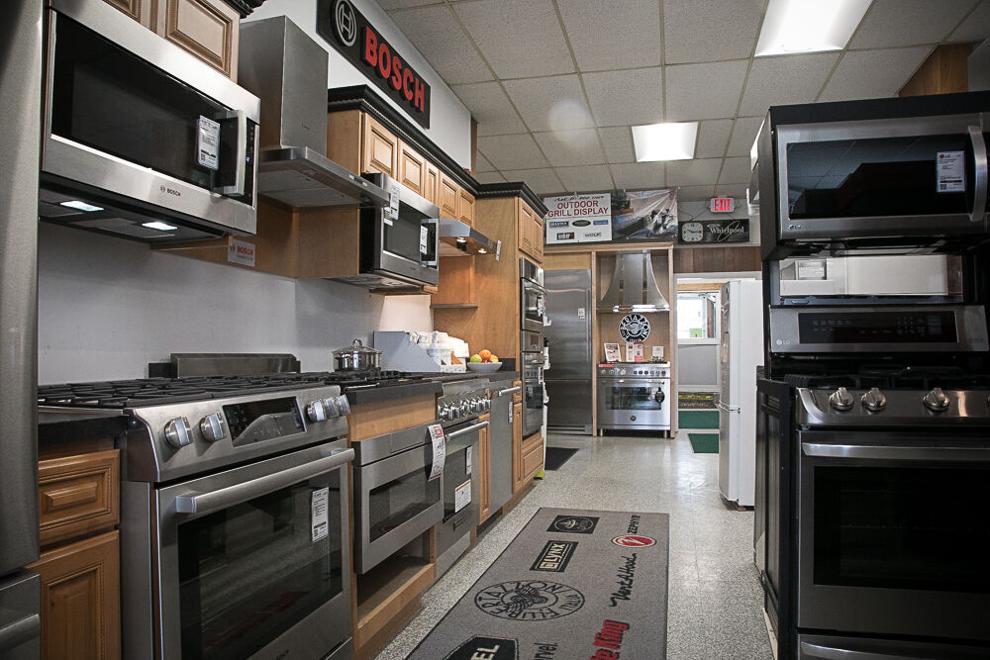 Henry's Electric, Inc.
252 Main Street
Lee, Mass 01238
413-243-0690
Website: www.henryselectricinc.com
Facebook URL: facebook.com/HenrysElectricInc/Instagram URL: instagram.com/henryselectricinc/Email: henrys@henryselectricinc.com
Located on the north end of Main Street, Henry's is a family-owned, 4th-generation business that is ready, willing and able to help with your major home appliance purchases and electrical needs. Henry LePrevost started the business in 1946, in a small building that was formerly located where the entrance of Price Chopper currently sits. Henry was succeeded by sons, Jerry and Jack, and followed by current owners Scott, John and John's son, Mathew. While the business has changed locations several times, one thing that remains the same is their commitment to quality customer service. Open six days a week, they carry many products, including genera-tors and split air conditioner systems. Their extensive lines of home appliances include Sub-Zero, Bosch, Thermador, Wolf, Whirlpool, KitchenAid, GE, Frigidaire, Bertazzoni and more.
MEETING YOUR APPLIANCE & ELECTRICAL NEEDS FOR 75 YEARS
Hardware store fills needs with local flavor
Lee Hardware provides goods to pros and novices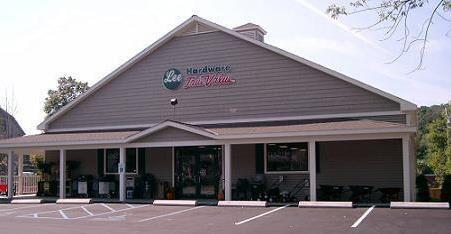 Lee Hardware True Value
221 Main Street
Lee, Mass 01238
413-243-0786
Website: www.leehardware.com
Facebook URL: www.facebook.com/leehardware Instagram URL: www.instagram.com/
leehardwaretruevalue01238
Email: customerservice@leehardware.com
Whether you're a professional home repair specialist or a DIY (do it yourself) home improvement rookie, Lee Hard-ware True Value stands ready to fulfill your hardware needs. The locally owned hardware store is proud to be a member of the True Value family. They are committed to serving the local community with expert advice, tools, equipment, and any products you need to get the job done! Among the Top Brands that they sell are Benjamin Moore, Weber, Husqvarna, and Yeti. Stop by and see them today!
LOCAL REALTOR OFFERS EXPERTISE IN BERKSHIRE LIVING
MacCaro Real Estate knows and understands the local market

MacCaro Real Estate
51 Main Street
Lee, Mass 01238
413-243-4647
Website: https://maccarorealty.com/
Email: maccarorealty@verizon.net
MacCaro Real Estate sales executives have high standards for customer service and a well-informed perspective on the local market. They sell and market all types of real estate, including, Residential, Commercial, Investment Property, Land Parcels, Brokerage and Development. They also offer market analysis and consulting services for buyers and sellers. "A real estate purchase or sale is often the largest transaction in your life. As experienced professionals, we will guide you through the process. We look forward to helping you achieve your real estate goals!" Our Real Estate Broker and associates are ready to help. To reach our Real Estate sales executives, email: Anthony Caropreso, tony@maccarorealty.com; Lisa Kelley, lisa@maccarorealty.com; Matt Carlino, mttcarlino@ aol.com; and Karen Keenan, karen@maccarorealty.com.
LOCAL SOURCE FOR OUTDOOR POWER EQUIPMENT
Meadow Farms — a trusted source for power equipment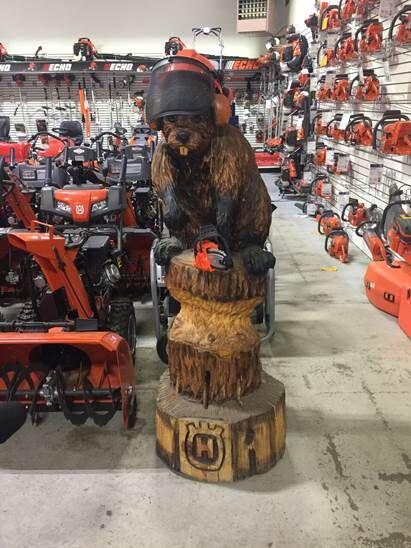 Meadow Farms Equipment
1160 Pleasant St.
Lee, Mass. 01238
413-243-0777
Website: https://www.meadowfarmequipment.com/ Facebook: facebook.com/MeadowFarmEquipment
Lawn care and landscaping. Snow and leaf removal. Equipment repair and parts replacement. Meadow Farms Equipment is ready and willing to meet all outdoor power equipment needs. Opened in 2013 by Bobby Piccolo, the company aims to serve south Berkshire County, northern Connecticut, the Pioneer Valley and eastern New York. Meadow Farms takes pride in having a variety of exclusive product lines. The local business sells such popular brands as Echo, Fisher, Husqvarna, and Stihl. They also sell safety and emergency equipment. Stop by today!
PET NEEDS FULFILLED WITH LOCAL FLAIR
Meow & Growl offers one-stop shopping for pet owners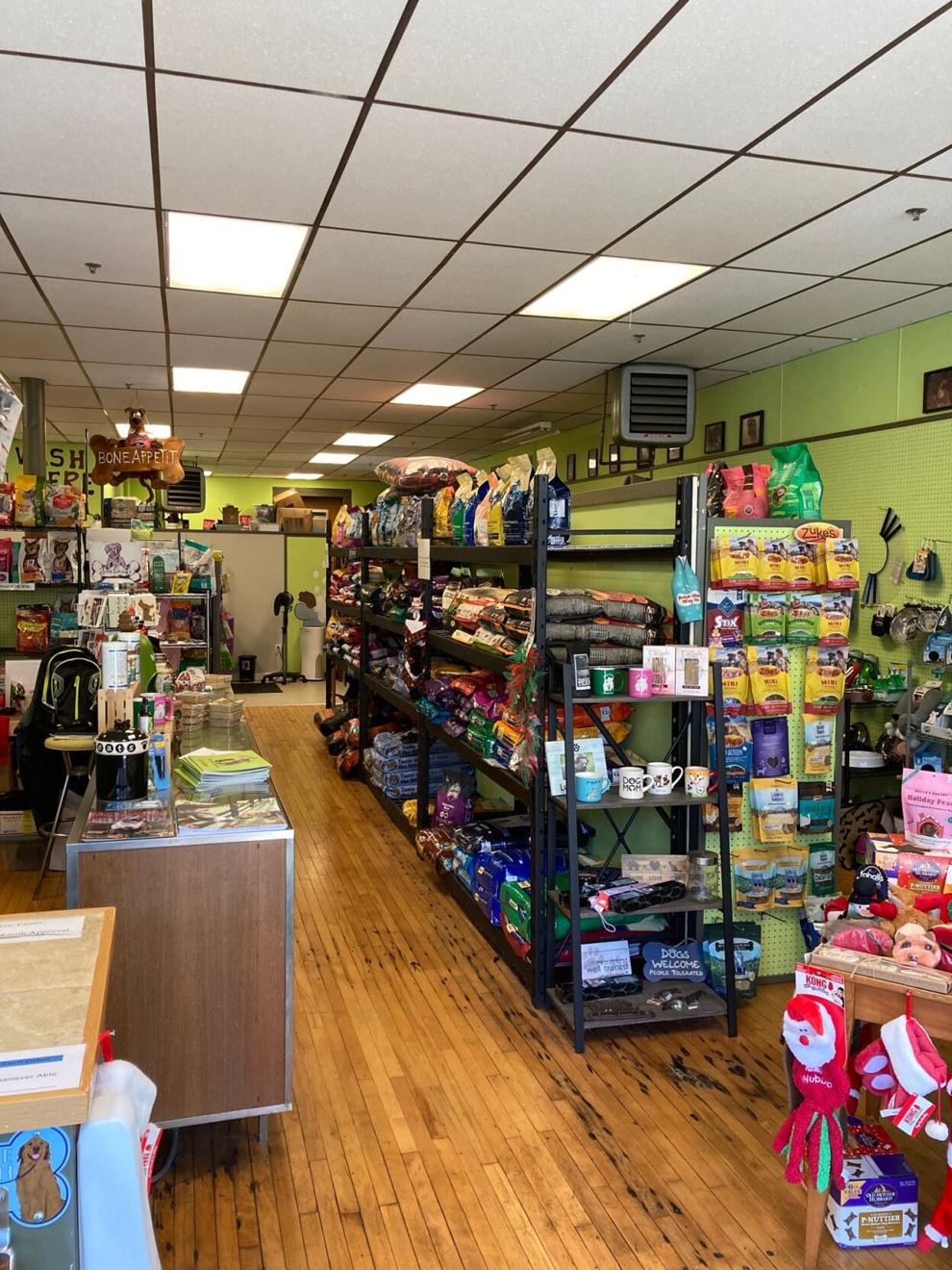 Meow & Growl Pet Supplies Unleashed
59 Main Street
Lee, Mass 01238
Phone: 413-243-1220
Website; www.leemeowandgrowl.com
Facebook: facebook.com/LeeMeowGrowl
email: contact@leemeowandgrowl.com
Have you recently acquired a new pet, and don't know where to go to buy what you need? Meow & Growl may be just the place for you! The locally owned store aims to be your one-stop shop for pet food, fitness, fun and grooming. They carry a huge selection of dry, canned and frozen foods for cats and dogs, featuring all natural, holistic, grain free or limited-edition diet foods. They also carry treats, pet accessories, shampoos, deodorizing sprays, beds, carriers, litter pans, flea and tick products and pet apparel. They also offer pet toys and quirky gifts and an on-site, and self-serve dog washing stations. The shop is open 7 days a week and has UPS ship-ping services available – with free shipping to local addresses.
Copy Editor Karen Davis