GREAT BARRINGTON — In our post-pandemic era, a truly great town must check a lot of boxes.
• Safe, where crime stats are low, and clean air and water are cherished;
• Healthy, where four-season activities abound within town borders;
• Smart, where equity and education the highest values and arts the common language;
• Just the right mix, where local commerce bustles but the rural landscape is sustained.
Berkshirites and some lucky out-of-towners will say this sounds an awful lot like Great Barrington, which truly lives up to its name in just about every conceivable way.
W.E.B. DuBois, a venerated town son, is tied here by birth and legacy, his name finally etched onto a public school in the town where he grew up.
Skiing at Butternut, traversing Monument Mountain, paddling at Lake Mansfield and even hiking the Appalachian Trail; yes, Great Barrington has that level of outdoor recreation available, too.
Oh, did we neglect to mention A-list entertainment, cuisine and shopping that attracts "The Real Housewives of New York" and regular housewives and househusbands, as well? Yes, that's Great Barrington, where your arts and culture scene has both a distinctly metropolitan vibe, like at Bernay Fine Art, as well as the eclectic, such as the contemporary American crafts at Evergreen.
A community supporter, Lee Bank is having us take a closer look at Great Barrington, for this second installment A Day in the Life of …, a bimonthly UpCountry series that highlights what makes the region's towns such special places to visit, shop, work and live. We share widely here what a select few already know: that Great Barrington is an excellent place to spend a day, or a lifetime.
'I wouldn't have changed a thing'
SooJa Whalen, area manager for Lee Bank's South County region, has lived in Great Barrington for 24 years.
Over time, she's seen the town become a cultural destination, popular with young people arriving or returning to their Berkshire roots to start their families.
"It's a very good area to do so. It's very family-oriented. Some of my husband's and my friends, we have known since our children were young, doing sports and going to school," says Whalen.
Of her time here, she says, "I wouldn't have changed a thing."
The area boasts excellent hiking trails, and Whalen cites Alford Springs and Benedict Pond as two of her favorites.
Like her co-workers at Lee Bank, Whalen loves grabbing a meal at Great Barrington Bagel, The Marketplace, Fuel Bistro and Cafe Adam, a few of the town's choice eateries.
Whalen also notes that Great Barrington's location makes for easy access to venues like Tanglewood, where she once enjoyed a Whitney Houston show and more recently took in a performance that paid homage to the legendary rock band Queen.
Capital of Southern Berkshire County
When artisan and film veteran Karen Allen first landed in the Berkshires some 33 years ago, certain towns were quietly vying to be the hub of South County.
It took some time for a victor to emerge, but it's clear to Allen which town emerged on top.
"Great Barrington has, little by little, has become in a sense the center of the Southern Berkshires," says Allen, who opened Karen Allen Fiber Arts on Railroad Street in 2005. The store carries clothing and accessories by designers all over the globe.
Allen, who also keeps a home in New York City, spends considerable time in Great Barrington and the Berkshires, raising and schooling her son here. She recalls when Great Barrington was truly a one-horse town.
"The only really good restaurant to go to was in Housatonic. It was Embree's, which had a great little buzz about it," recalls Allen.
The buzz grew louder when the Bronze Dog Cafe opened, the Triplex Cinema, Bizen Gourmet Japanese Restaurant and Sushi Bar, a yoga studio, and the Berkshire Food Co-op, Allen recalls. And, of course, she's very proud of her role in helping the Berkshire International Film Festival get off the ground and thrive, now in its 15th year.
The town has proved to be a draw for artists of all stripes, like Michael Wainwright, maker of functional art; multimedia artist Gabrielle Senza; and playwright Joan Ackermann and her Mixed Company theater, and has attracted eastern medicine practitioners, such as acupuncturists, healers and body workers, Allen notes.
"People who really really help hold you together," says Allen.
Native son reports brisk lending environment
Chris Kinne is from Great Barrington, born and raised. He's also in charge of business banking for Lee Bank, overseeing its commercial lending.
Kinne believes that what attracts visitors to the Berkshires — biking, hiking, golfing, swimming — is also what makes it a great place to live.
"Certainly with the pandemic, people came to appreciate it a lot more in terms of getting outside and seeing what the Berkshires have to offer," he notes.
For him, his wife and now grown children, there are numerous places to get great food and drink: The Bistro Box, Barrington Brewery, Baba Louie's, Gorham & Norton, and The Old Inn On The Green, to name a few.
"There's just a lot to offer. It's truly a four-season destination," says Kinne.
Kinne reports seeing a "pretty robust" lending market, with government stimulus leaving many businesses in "pretty good shape."
"Most clients and customers are doing well, and are looking forward to the summer," says Kinne of the coming tourist season, upon which much of the local economy relies.
He says his employer, Lee Bank, has been heavily involved in helping its customers and the community throughout the pandemic, work that continues in the ongoing recovery process.
"Because we have such close relationships with our customers, we were able to reach out very early on and discuss ways in which we could help them and let them know that we would be there for them," notes Kinne. "This assistance is ongoing and is the type of service a small community bank like ours can provide."
'Active and lively' is the vibe
Erik Bruun runs SoCo Creamery's ice cream scoop shop on Railroad Street and has lived in Great Barrington since 1985. He calls it "the locus, the focus, the hub" and the commercial center of South County, in part because the town exists at the overlap of three state routes: 7, 23 and 41.
"You almost have to go through Great Barrington to get from here to there," notes Bruun. "The vibe is active and lively. You've got hardware stores and high-end clothing stores, and it serves a diverse needs of the people who live here."
It's precisely because of its many offerings, from cultural venues like the Mahaiwe Performing Arts Center to merchants like Gorham & Norton, that makes the town so attractive, says Bruun.
"One of the defining characteristics here is that there's no one dominating feature or venue," says Bruun. "It's an array of attractions in Great Barrington. There's the River Walk, a cluster of small stores on Railroad Street, there's the farmers market and a classic New England downtown Main Street. There's always things going on."
For walkers (and dog walkers like Bruun), people and their pets frequent use of the town's many walking trails, such as along the banks of the Housatonic River. The residential areas along the downtown make for excellent walking, too, Bruun says.
He notes that, on weekends from July 2 to Sept. 4, the town will play host to Berkshire Busk!, a series of musical and live performances on downtown streets. Performers, or "buskers," will delight at a number of sites across Great Barrington. The event builds on the success of similar performances last year during the pandemic.
A robust town with 'buzz'
Brandy McKie, the vice president of retail banking for Lee Bank, is proud to call Great Barrington home. She grew up in nearby Sheffield, but has lived in town since 2008.
McKie says "buzz" is the operative word, something she's seen grow over the past 20 years.
"What I love about Great Barrington is that I have everything right at my fingertips: food, dining, art and culture, a farmers market. It's a walkable, buzzing, hopping downtown around the corner from my house. Combine that with the natural beauty, and it's just so robust for a small town," says McKie.
When she explains to newcomers what the town is like, she never fails to mention that "we're a very creative group there, too. There's so much heart in Great Barrington. It's really cool to be a part of."
A fan of fresh air, McKie loves to go for a paddle on one of the lakes in town.
"I love sneaking away to Lake Mansfield right around dusk, when it's a little quieter," she notes.
For her favorite food spots, McKie, her husband and daughter have been enjoying grabbing their sandwiches, coffee, and more from Gorham and Norton, and she'll always take a work meeting at Fuel Bistro.
When she's in search of more action, McKie says Great Barrington can always be counted on for live music.
"I'm always loving what Great Barrington has on Fridays and Saturdays, especially with closing down the street and having food and entertainment," McKie says. "I'm always down for that."
To learn more about Great Barrington and to stay up to date on town news visit berkshireeagle.com. Make Great Barrington part of your summer itinerary, and stop by some of these local businesses …
The Art Studio GB
34 Rosseter St., No. 1 • 646-416-2652
Facebook: theartstudiogb
Instagram: theartsudiogb
About: "I am an artist and upper-grades public school art teacher from NYC as well as a resident of Monterey. I absolutely love the Berkshires and decided it was time to open my own studio space, where I could work and teach."
"The sweet, old building on Rosseter Street where I am located is surrounded by other small businesses and just a block or so off of Main Street. Great Barrington is a vibrant, welcoming and energetic town and I am excited to be a part of this special community. I am offering four-week summer art camps for middle school and high school students, as well as adult classes, including open studio life-drawing sessions on Fridays from 5 to 8 p.m. I am also providing portfolio development classes for high school students looking to attend art schools, and liberal arts colleges and universities. Private classes are available upon request, and visitors are free to stop in and take a look at what's going on."
— Regina Moran-Rosario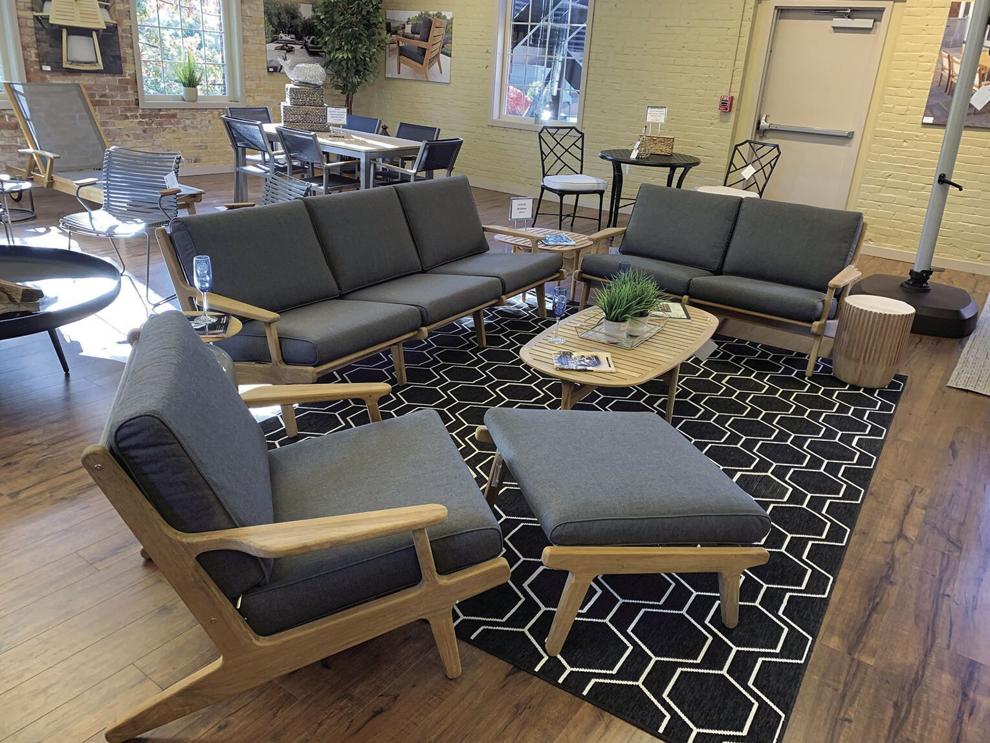 Barrington Outfitters
289 Main St. • 413-528-0021
barringtonoutfitters@verizon.net
Facebook: BarringtonOutfitters
Instagram: barringtonoutfitters
About: Barrington Outfitters is a local, family-owned business that has been located on Main Street since 1994. We are here seven days a week and offer a large variety of shoes and clothing for the entire family. Whether you're hiking, out on the town or heading to the beach, we've got you covered. We have two levels of outdoor patio furniture, perfect for a pool, patio and screened porch — any outdoor setting imaginable, and even better, we deliver. Our inventory is changing by the day, we always keep it fresh and offer the best customer service around.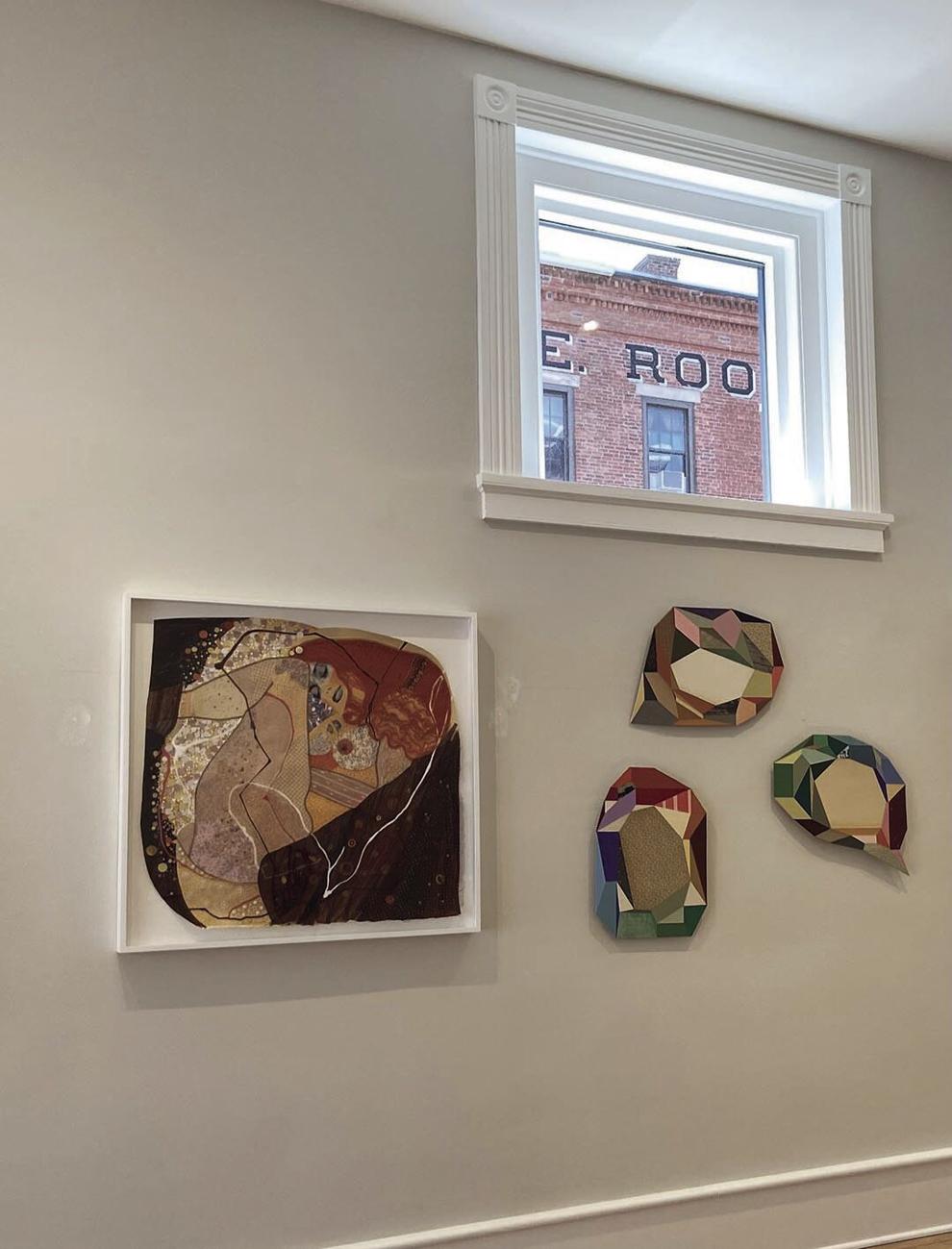 Bernay Fine Art
296 Main St. •413-645-3421
Facebook: Bernay-Fine-Art-292633004746830
Instagram: bernayfineart
About: We are a new art gallery in Great Barrington with the feeling of a New York/Boston gallery. We represent distinguished artists working in a variety of media including: painting, photography, ceramics and works on paper. We focus on artist representation and promotion, offering artwork of the highest quality with a longstanding reputation for excellence, integrity and appreciation for the artists and their work. We have an exciting lineup of shows for the summer including our annual Summertime show, our Lines and Colors show, which will feature an amazing group of abstract artists, as well as a Still Life show and a Works on Paper show.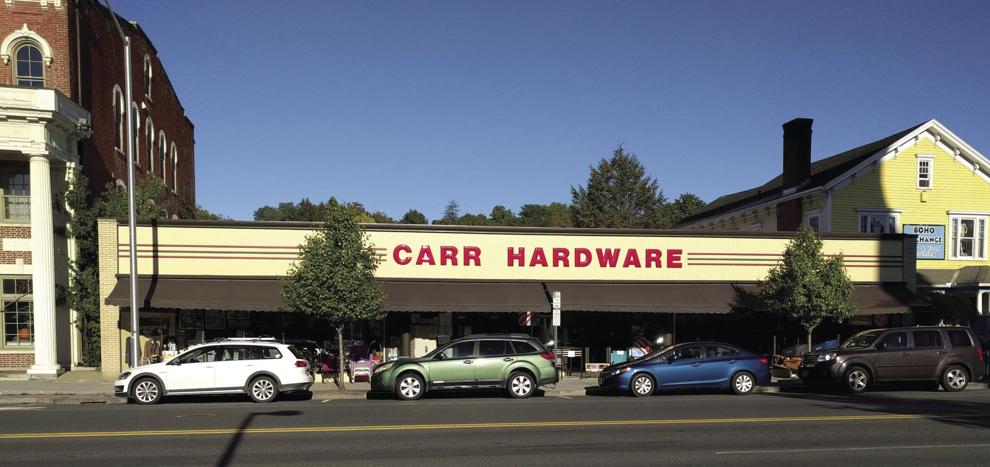 Carr Hardware
256 Main St. • 413-528-4520
Facebook: CarrHardware1928
Instagram: CarrHardware1928
About: Carr Hardware is your No. 1 hardware store in the Berkshires. Since 1928, we have been here to help and treat all our customers like family. We are pulling new summer items weekly and making sure we keep everything you need in stock. Carr serves homeowners, contractors, commercial customers, institutions and government agencies throughout the state of Massachusetts, Connecticut and surrounding areas of New York State and Vermont. Carr offers over 40,000 different products including paint, tools, hardware, electrical, plumbing, outdoor living and lawn and garden and so much more. We can't wait to see you again soon.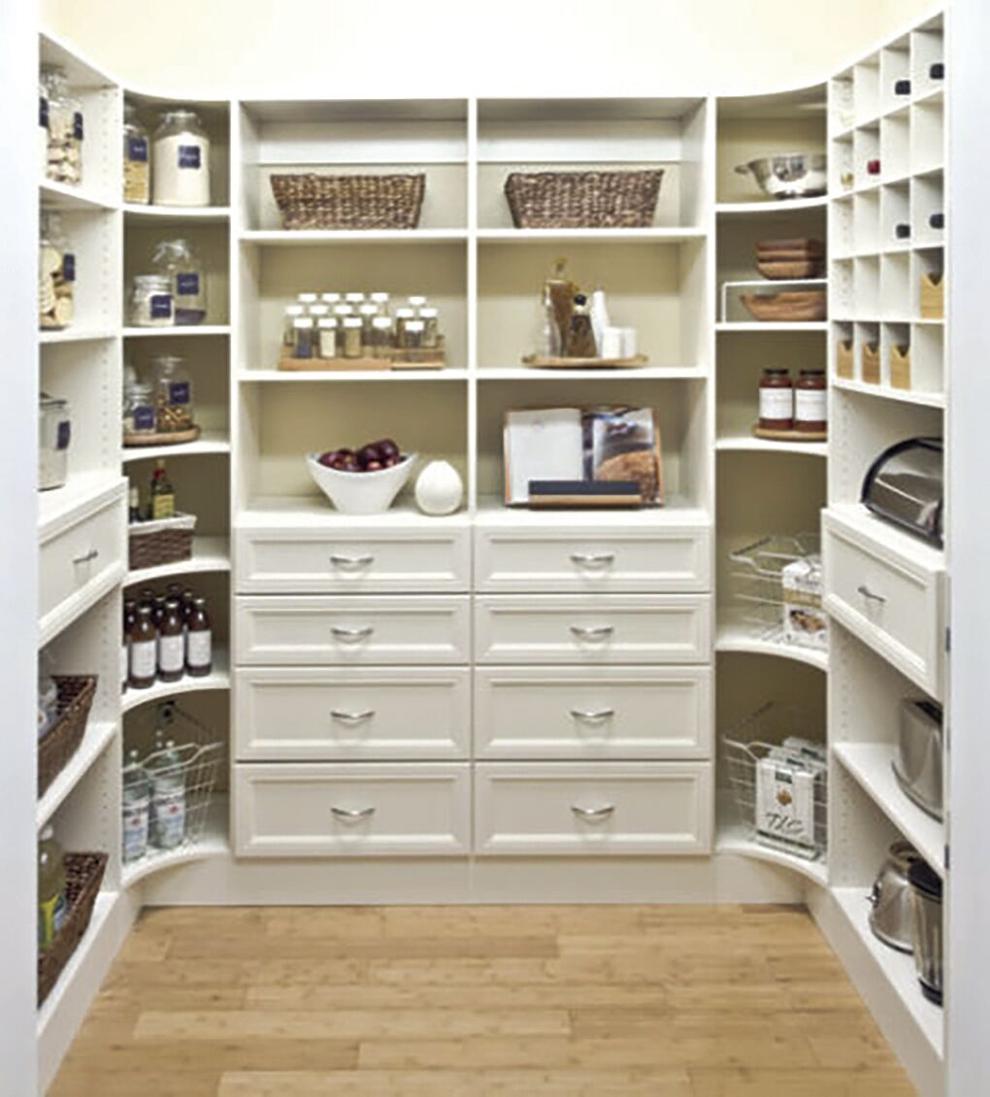 E. Caligari & Sons
75 Main St. • 413-528-0030
Facebook: caligari1898
About: In 1898, E. Caligari & Son had its auspicious beginning when Eugene Caligari, newly arrived from Chiavenna, Italy, embarked upon the American dream of owning his own business. Eugene and his son, Eugene Jr., learned every aspect of the painting business. Their honesty and work ethic gave them the sizable following of loyal customers needed to start their own company, E. Caligari & Son. Today, the business is run by the fourth generation of Caligaris in the home improvement industry. E. Caligari & Son is the one stop resource for everything interior, offering personalized service, product knowledge and a team of professional consultants and installers. Along with Hunter Douglas shades, Benjamin Moore paint, flooring and wallpaper, E. Caligari now designs and installs custom closets.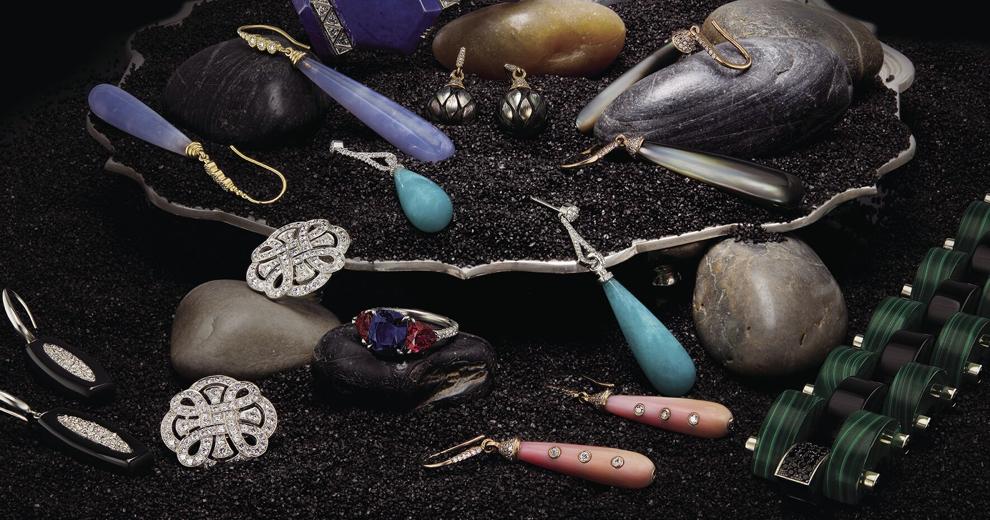 The Emporium
162 Main St. • 413-528-1660
Instagram: gbemporium
Website: forgottenrelics.net (coming soon)
About: We are so excited to welcome everyone back! The Emporium definitely has something for everyone (we think)! We specialize in fine and decorative arts with strong emphases in 19th and 20th century art glass, and estate and bespoke jewelry. Forgotten Relics, our bespoke jewelry line, celebrates old motifs and aesthetics with a modern twist — and if we do say so ourselves, exceptional craftsmanship too! We also have an array of antique furniture, paintings, silver, Asian art, vintage vinyl and general antiques. If you're not in the mood to buy, then we are. We're always purchasing single pieces, collections and even entire estates. Call or stop by. We'd love to say hi!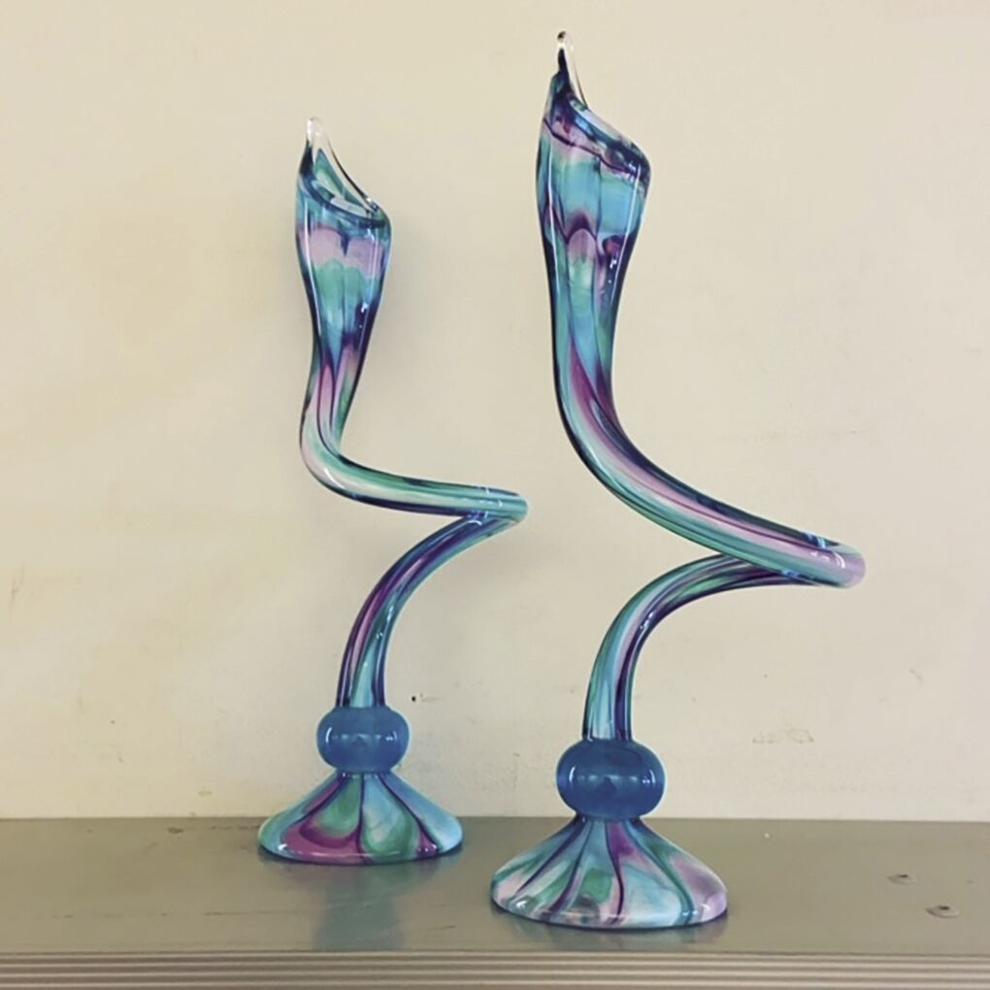 Evergreen
291 Main St. •413-528-0511
Facebook: Evergreen-Fine-American-Crafts-260957389610
Instagram: evergreenfineamerican
About: We are looking forward to welcoming back the loyal customers who have supported Evergreen for over 41 years, as well as meeting new customers. First-time visitors will be impressed by our outstanding collection of handmade items by the finest American craftspeople. Featuring jewelry, pottery, wearable art, Judaica, garden decor and much more to delight you. Discover new artisans, as well as old favorites like Michael Michaud Jewelry, Janna Ugone Lighting and Sticks Furniture. We invite you to visit Evergreen, open every day.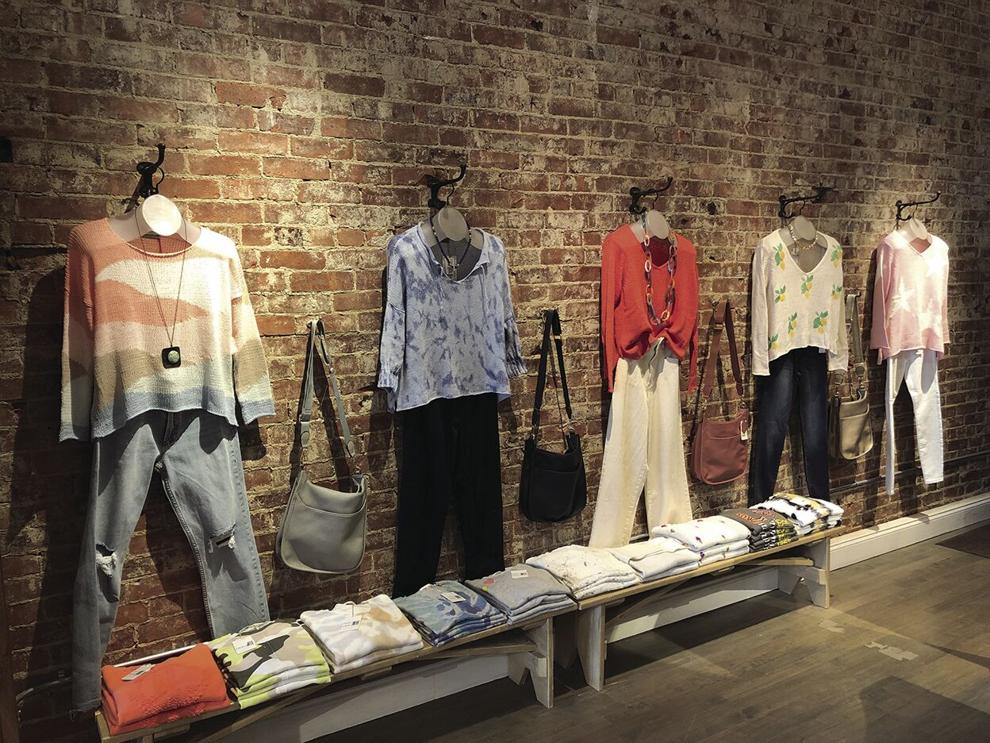 GB9
9 Railroad St. • 413-528-4573
Facebook: GB9Barrington
Instagram: gb9_boutique
About: We are excited to see all of our familiar clients, as well as welcome new clients, to the GB9 family. Whether you want to lounge, a top for date night, new jeans for the weekend or an event dress, we can help. We are a full-service boutique that mindfully curates fine footwear, clothing and accessories with our client's interest always at the forefront. We pride ourselves on having an inclusive array of styles and price points to satisfy our clients' needs. Some of our favorite brands include Rails, Liverpool Jeans, Porto, Eric Michael, Dear John, Lilla P, Kork Ease, Rebel Jewelry and now Hobo leather handbags.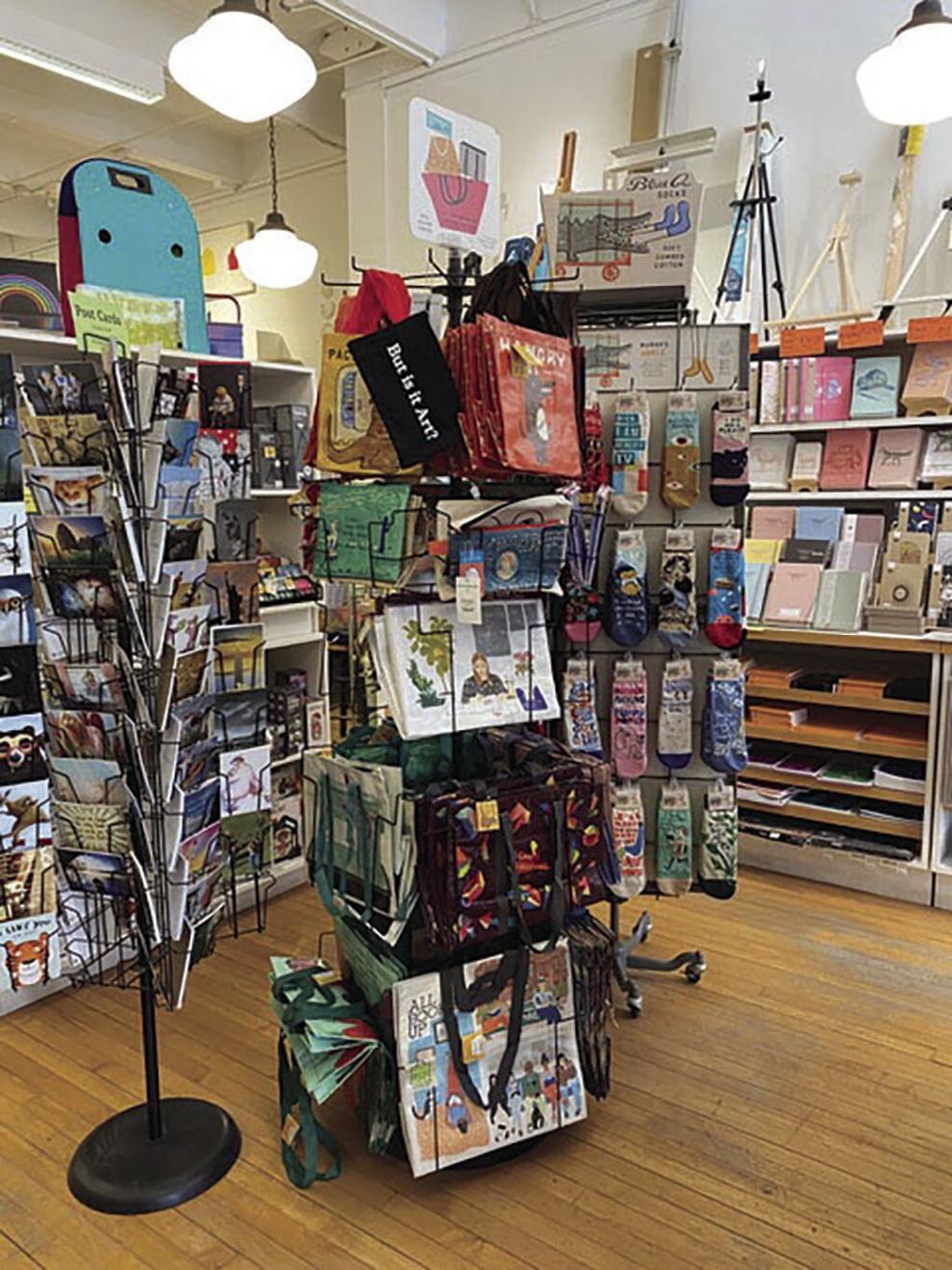 JWS Art Supplies
38 Railroad St. • 413-644-9838
Facebook: jwsartsupplies
Instagram: jwsartsupplies
About: We are a small independently owned art store, with a huge range of supplies from craft to professional levels. Our brands include Golden paints, Windsor and Newton, R&F Paints, Sennilier, Caran D'ache, Faber Castell, Copic, Arches, Jacquard, Princeton and many more. If you've been here, you will know that we carry a wide range of quirky gifts and fun projects for an afternoon. We have a knowledgeable staff that can help any level of artist, young and old, get started on a project or help with something you are already involved in. With 20-plus years of experience, we have learned what our community wants and strive to always achieve that. We hope you stop and visit us so we can spark your inner creativity.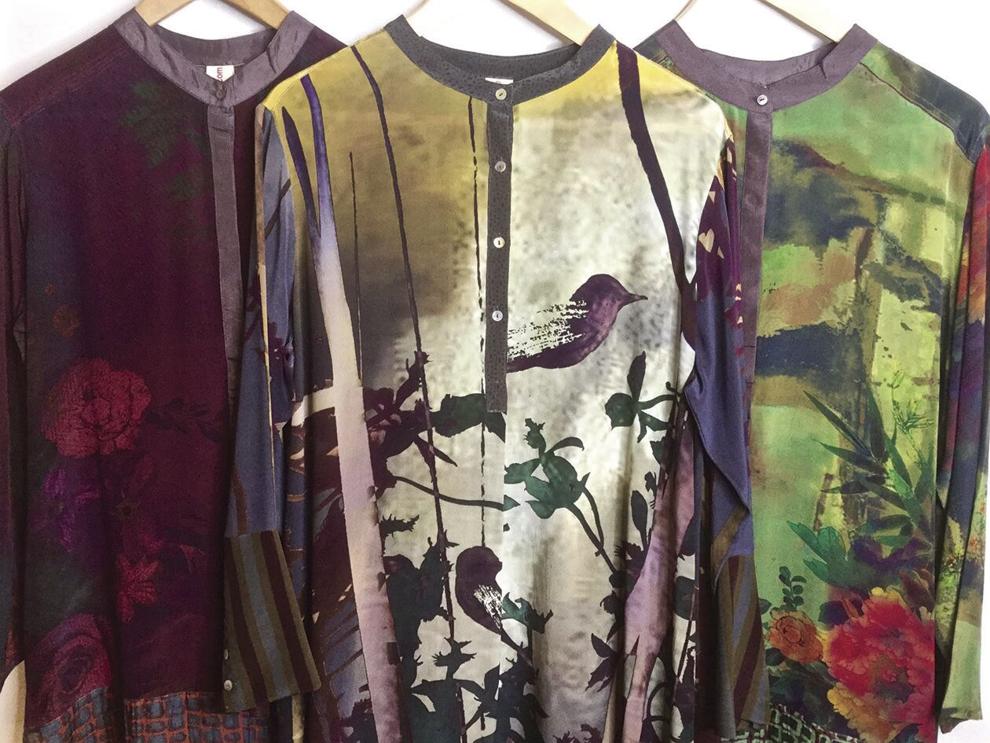 Karen Allen Fiber Arts
8 Railroad St. • 413-528-8555
Facebook: karenallenfiberarts
Instagram: karenallenfiberarts
About: We are focused on finding unusual and artistic small studio designers whose work we love. We have beautiful and colorful dresses, shirts, pants, sweaters, handbags and jewelry. We are the only store that carries Karen Allen's handmade cashmere knitwear line and also many other unique artists and designers from Japan, Italy, France, Argentina, India, Australia and all over the U.S.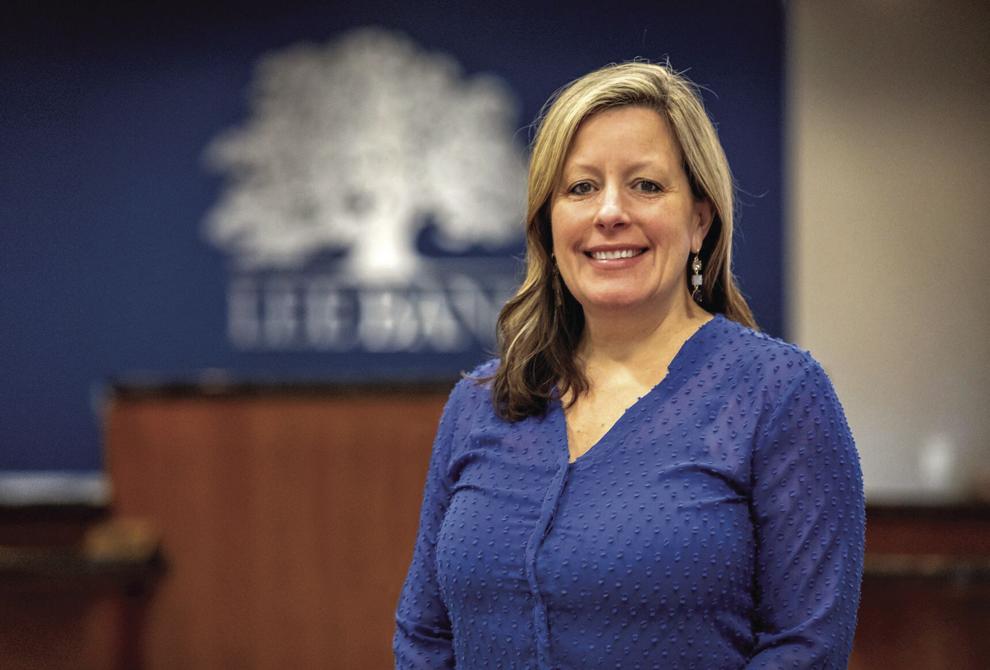 Lee Bank
279 Main St. • 413-528-5531
Facebook: LeeBankMA
Instagram: lee_bank_ma
About: At Lee Bank in Great Barrington, employees are able to call their customers by name. "You end up knowing their spouses or children, what's going on with their lives," says SooJa Whalen, area manager, noting that bank employees learn about everything from customers' dog names to their major life milestones. "It's just the culture of our business and community," says Whalen. Recently remodeled, the Lee Bank branch is designed to reflect its digital and yet very natural community, with the interactivity that's come to be expected in modern banking. Being on Main Street, Lee Bank also has a level of accessibility that other banks don't, which only adds to its people-first style of business for employees and customers alike. "Our approach is to lead with the relationship and not lead with the deposit. We lean on our natural human desire to connect, and that actually leads to more success for the customer and us. We go the extra mile for each other and our customers, and do right by the customer and the community. At the teller line, drive-up and in our offices, that's where the relationships are built and maintained," says Brandy McKie, vice president of retail banking for Lee Bank. The bank also gives you perks, like 2.5 percent interest on your checking, and won't penalize you with balance minimums. Lee Bank offers Great Barrington residents (and everyone, really) holistic assessments of personal finances and can help with life planning, either through its own products, like money markets or CDs, but also through its wealth partners, like October Mountain Financial Advisors. "Customers assume they have to have wealth to start. We offer a different path. We're able to identify your needs and get you on your journey to retirement. We take the time with you, and we're with you every step of the way," says McKie.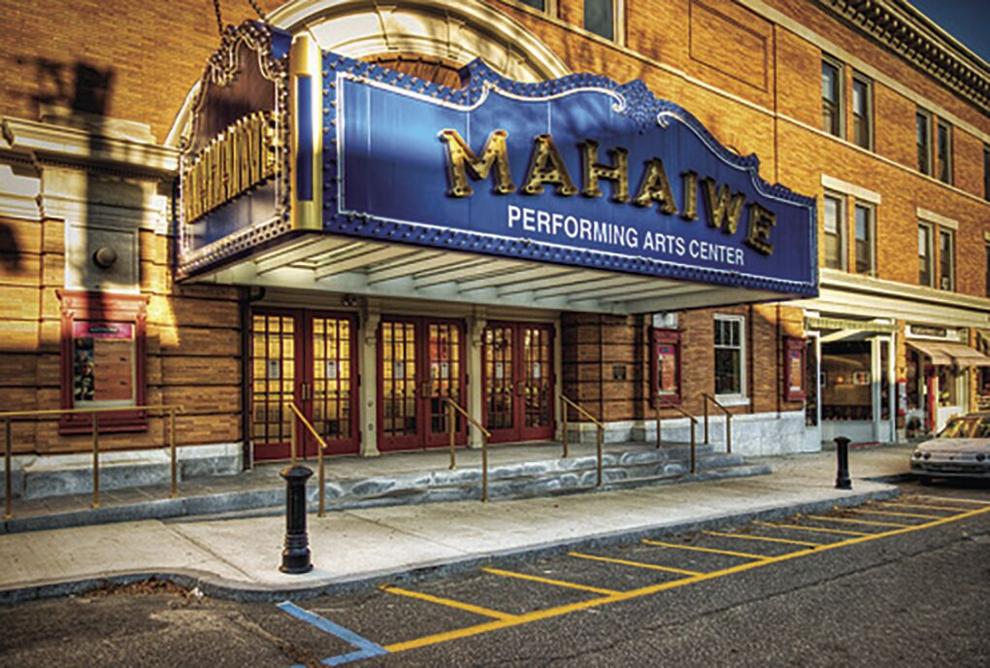 Mahaiwe Performing Arts Center
14 Castle St. • 413-528-0100
Facebook: MahaiwePerformingArtsCenter
Instagram: themahaiwe
About: The Mahaiwe brings something for everyone this summer with classic and cult films at an affordable price, live Broadway hosted by Richard Kind, modern dance troupe Pilobolus, and "Saturday Night Live" cast member Cecily Strong. The Mahaiwe is a beautifully maintained historic gem in the Berkshires. World-class performing arts meets community spirit in this restored 1905 theater in downtown Great Barrington. New shows are added to the schedule regularly at this year-round venue.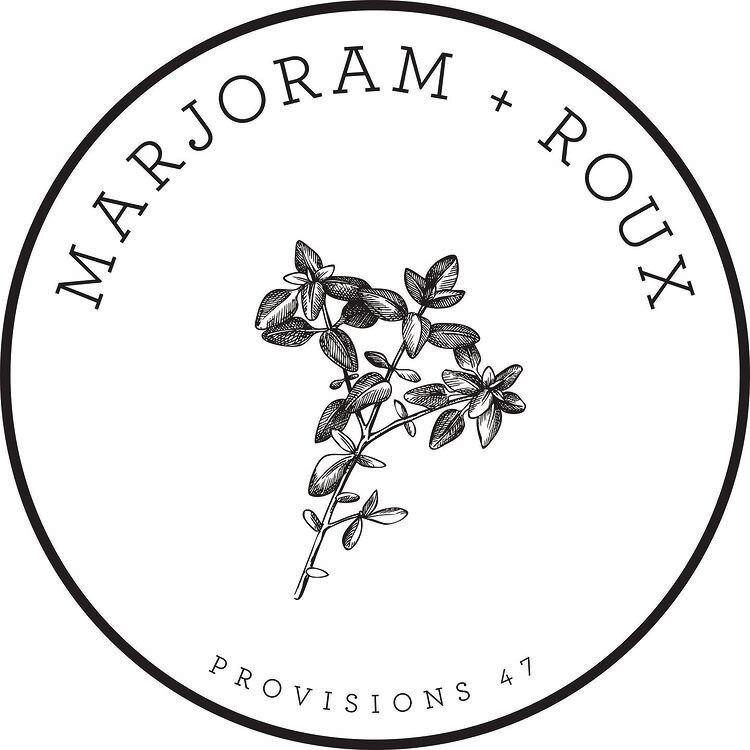 Marjoram and Roux
47 Railroad St. • 413-528-1223
Instagram: marjoramandroux
About: We are a new cafe in downtown Great Barrington, focusing on breakfast, lunch and prepared foods to dine in or take home. We use local, organic ingredients when possible and we sell some artisanal Berkshire products in our retail section.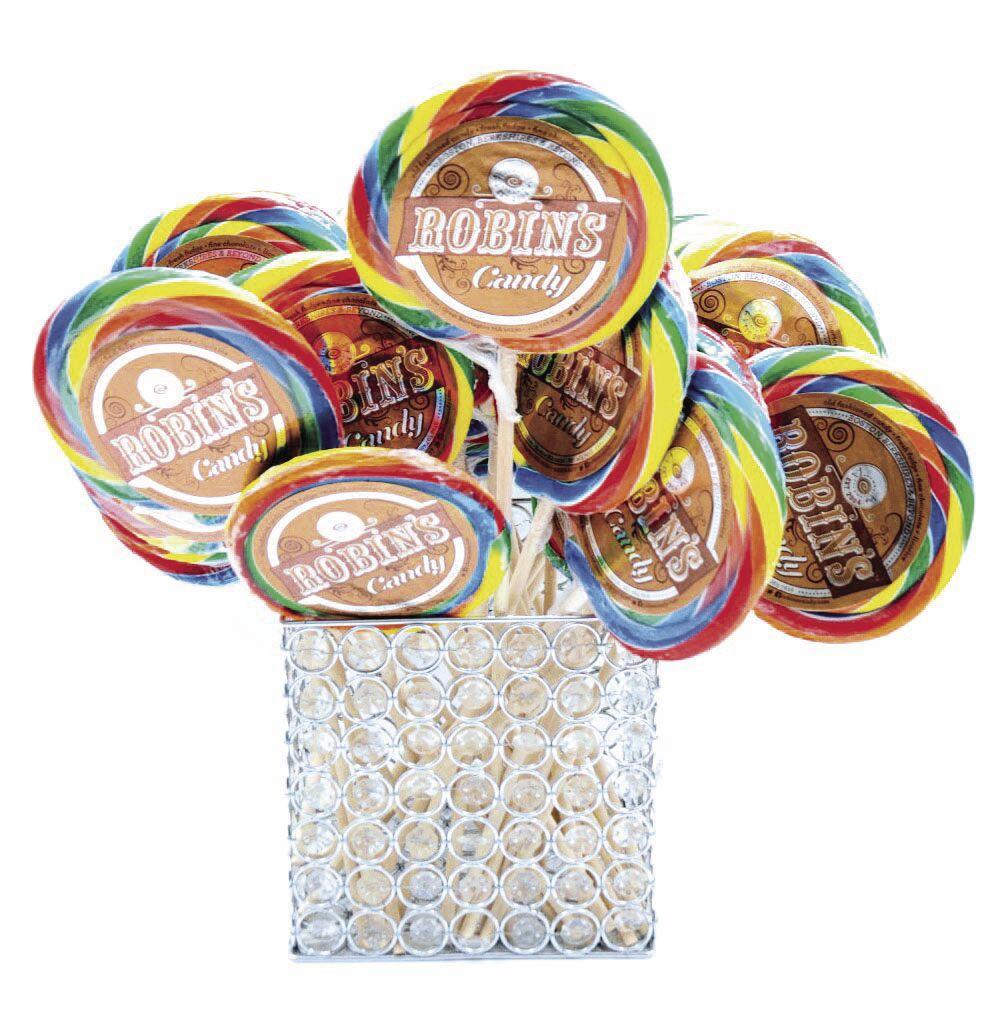 Robin's Candy Shop
288 Main St. • 413-528-8477
Facebook: robinscandy
Instagram: robinscandy
About: We are delighted to welcome back our longtime guests and those exploring the beautiful Berkshires for the first time. We have fully reopened daily with extended summer hours (call ahead for hours on the day you plan to visit). Partnering with our local, domestic and international confectioners, we are stocked floor to ceiling with a bounty of sweets and treats (and smiles). No visit to the Berkshires is complete without a stop into our old fashioned sweet shop. Make sure to leave time to browse … Robin's Candy Shop is a unique and joyful experience you may not want to leave.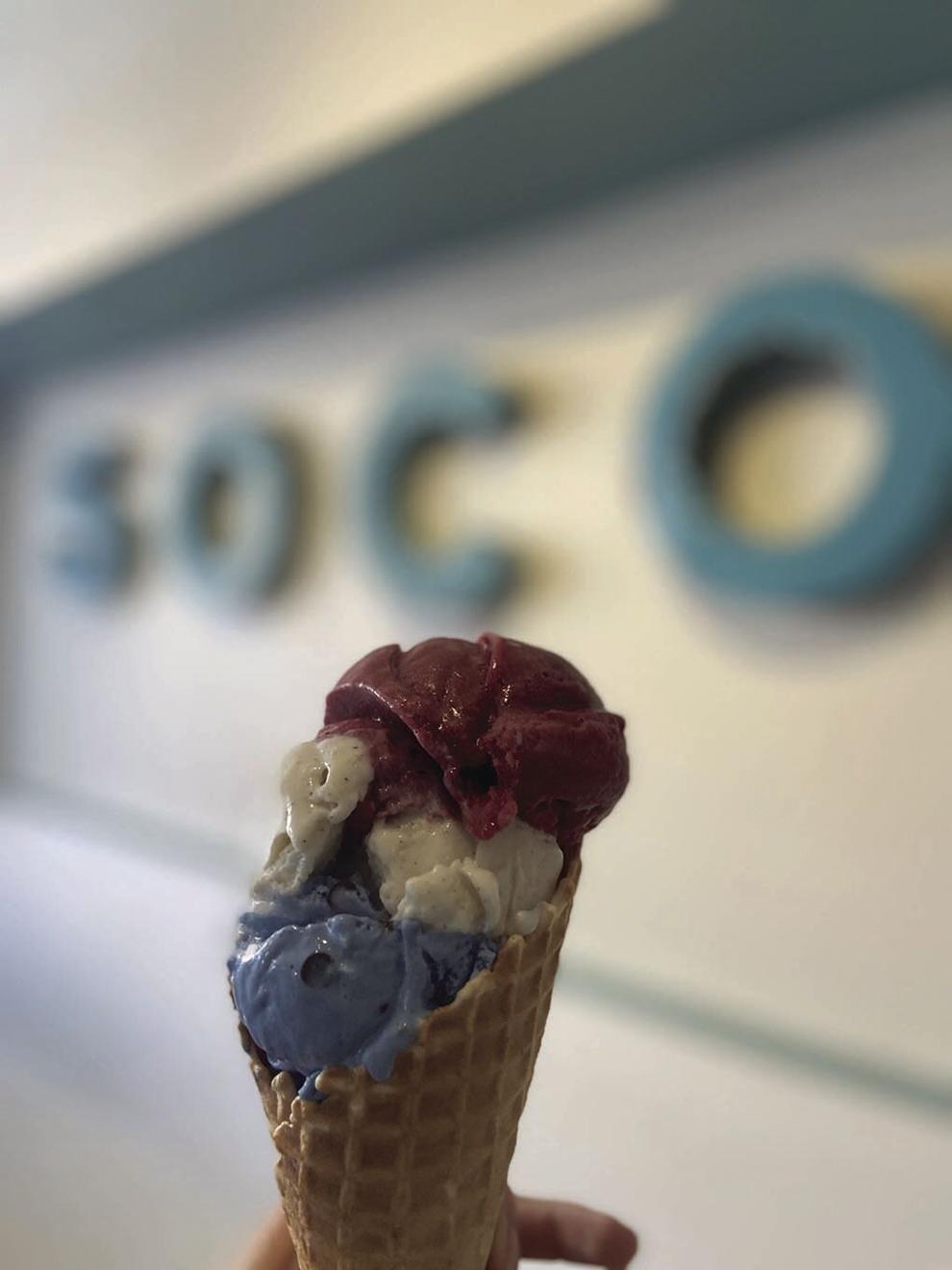 SoCo Creamery
5 Railroad St. • 413-644-9866
Facebook: SoCoCreamery
Instagram: sococreamery
About: Small treats shine brightest in the dark. SoCo served that role for the last pandemic year: open every day, serving hand-crafted ice cream to customers from around the corner to across the Northeast. From maple walnut to blueberry honey lavender, SoCo's flavors pull from nature's bounty to offer distinctive, wholesome tastes. Two single-source dairy farms from Dutchess County, N.Y., and Vermont provide the foundation for SoCo's Great Barrington ice cream factory to make super-premium ice cream. What makes SoCo different from almost all other ice cream companies is that it makes by hand its own inclusions — cookie dough, brownies, fudge ripple, caramel and more. New flavors rotate in SoCo's offerings to give old customers something new, while at the same time maintaining a stable of about 20 flavors to keep the cult favorites in stock. Dirty chocolate is the most popular favor. Cookie monster is the rookie flavor of the year; it is bright blue from butterfly pea powder made from flowers in Southeastern Asia. No need to worry: No cookie monsters were harmed in the making of SoCo's cookie monster ice cream.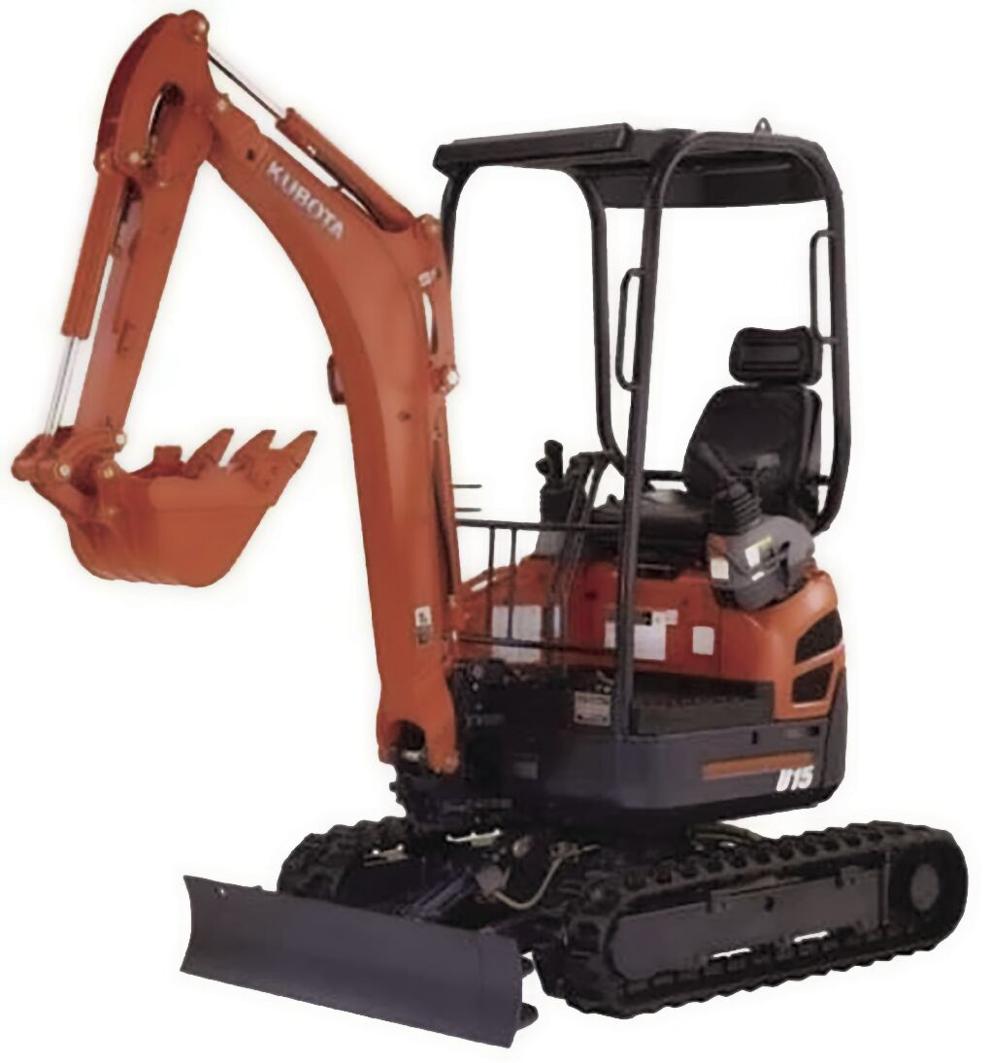 Taylor Rental
7 High St. • 413-528-1770
About: New to the area? House or yard need sprucing up? Give us a call and we can deliver the equipment you need to get it done. Got trees to trim or a roofline to paint? Rent one of our lifts … it goes all the way up to 60 feet high. Does your yard need some attention? Rent an aerator or a tiller to make a garden. Are you moving down the street or across the state? Rent one of our box trucks or moving vans.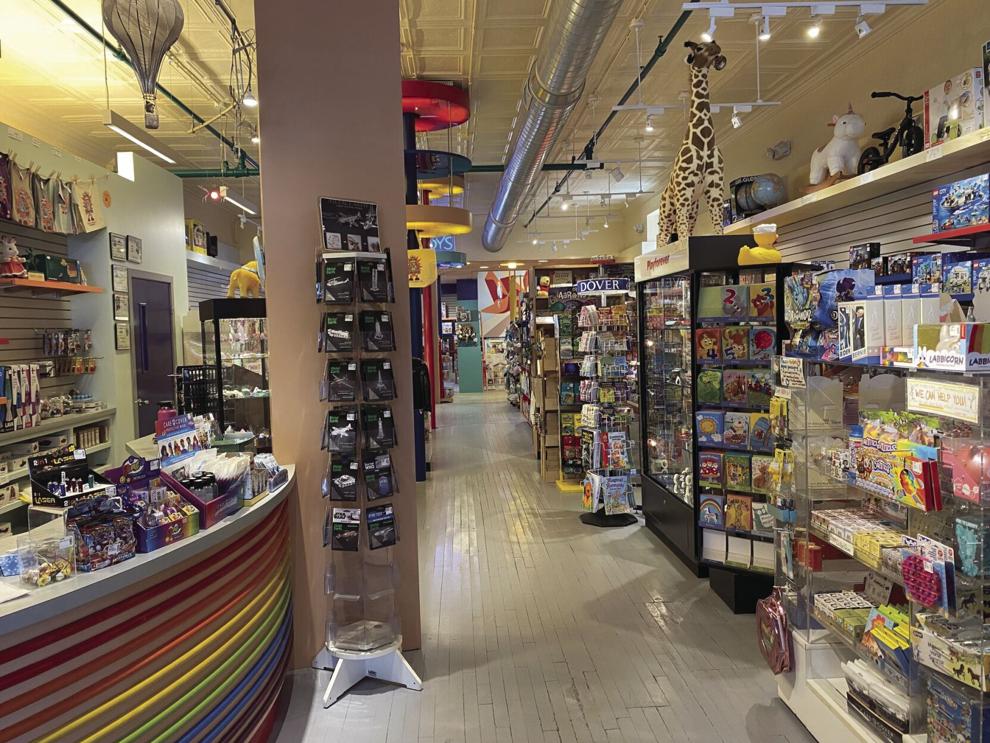 Tom's Toys
297 Main St. • 413-528-3330
Facebook: tomstoys
Instagram: tomstoys
About: "I'm Tom. I started this store when my three kids were young. Now, my grandchildren visit the store. Tom's Toys is brimming with games and toys for every age and budget. We are always bringing in new and unusual toys, as well as the classics. We have been helping our customers, young and old, find just what they want for over 25 years, and have been voted Best Toy Store in the Berkshires again and again. If you haven't experienced an old fashioned family-run independent toy store, you are in for a treat. We are the first stop in Great Barrington for many returning visitors. Come see us soon."
— Tom Levin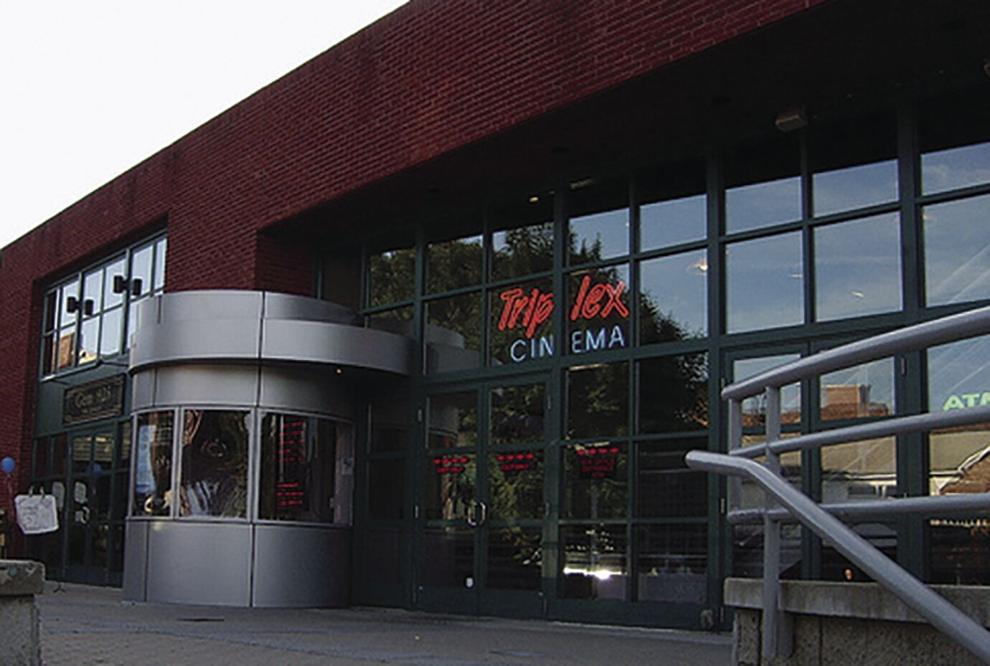 Triplex Cinema
70 Railroad St. •413-528-8886
Facebook: TriplexCinema
About: The past year has been difficult for all of us. But the time has finally come to reopen our doors and welcome you, our friends and valued guests back to the Triplex Cinema. The Triplex Cinema — South County's premier destination for art, indie and commercial films — has always strived to be a community theater, and it will take our entire community, working together, to keep each other safe. You can do your part by following the guidelines at the theater while you kick back, relax and enjoy the show.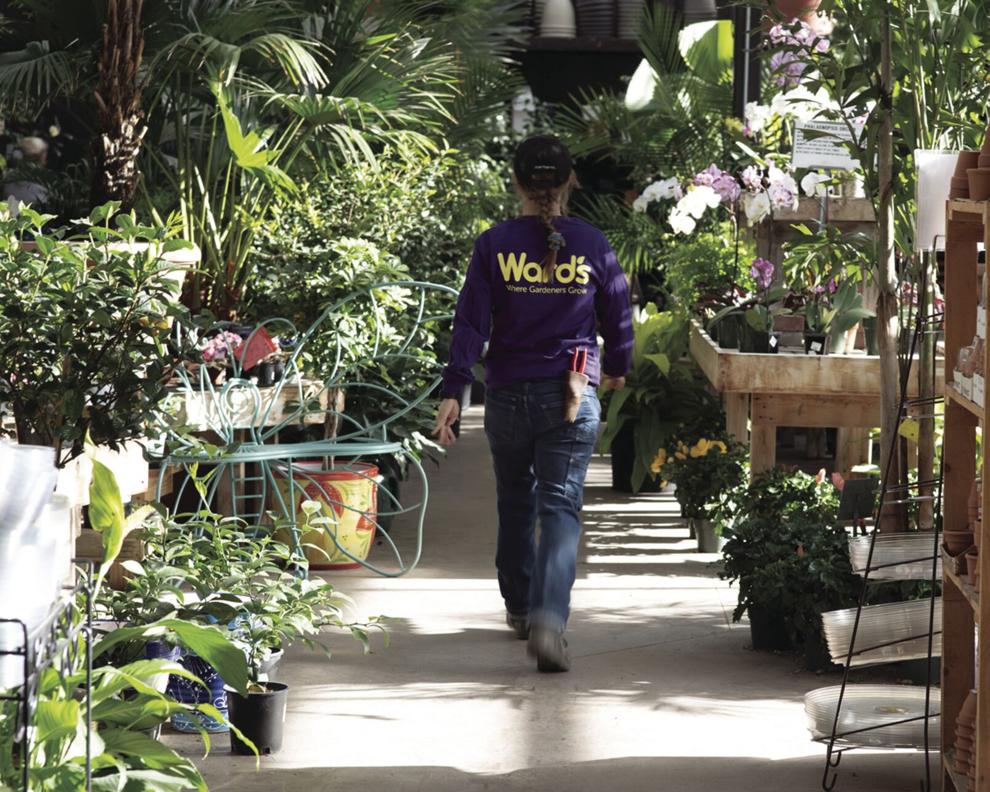 Ward's Nursery & Garden Center
600 Main St. • 413-528-0166
Facebook: WardsNursery
Instagram: wardsnurseryandgardencenter
About: Beyond our well-stocked tropical greenhouse, perennial yard, annuals greenhouse, and extensive trees and shrubs, Ward's Nursery and Garden Center has expanded our gift offerings to more plant based products: herbal cleaning supplies to bamboo kitchen-ware. Our birding section has birdhouses, hummingbird and oriole feeders for the summer, and we will make way for feeders to attract winter birds by September. Donald J. Ward Jr. started Ward's Nursery and Garden Center in 1957. Starting out with two small greenhouses and a potting shed, Ward's has since grown into a must-see destination for gardeners and holiday enthusiasts. In the greenhouses, Ward's has thousands of annuals; over 1,400 perennial selections and 700 different woody plants; houseplants from cacti to orchids; over 50 varieties of daffodils; and more spring-flowering bulbs starting Labor Day. Ever larger and modernized buildings and greenhouses through the years have allowed the expansion of plant choices and garden merchandise. Don Jr.'s son, Greg, has been joined by his daughter, Eva, and nephew, Sam, to help more generations of gardeners grow. At Ward's Nursery, we pride ourselves on being a leader in offering horticultural products you can count on, knowledgeable staff you can trust, and friendly customer service. Please come by and visit today.