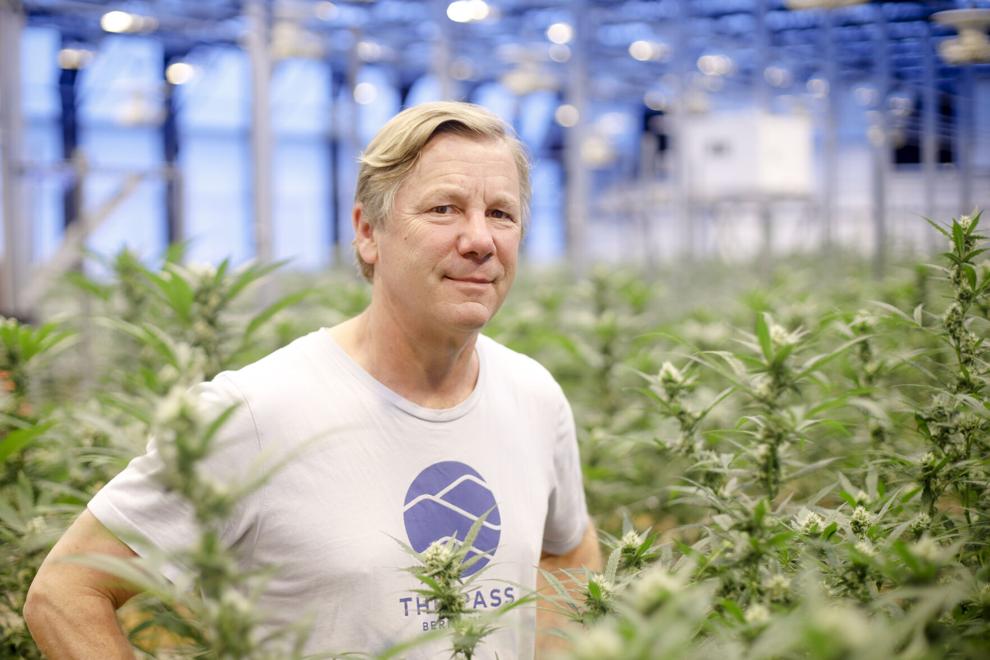 SHEFFIELD — There's something Chris Weld wants you to know: He's not just passing through.
You'll likely recognize the Sheffield resident, as he's the man behind Berkshire Mountain Distillers Inc. and now The Pass, a distinct recreational cannabis dispensary on North Main Street that opened last year.
About 15 years ago, Weld left a career in emergency medicine in California, and bought a dilapidated apple farm in town, put down roots and started his distillery.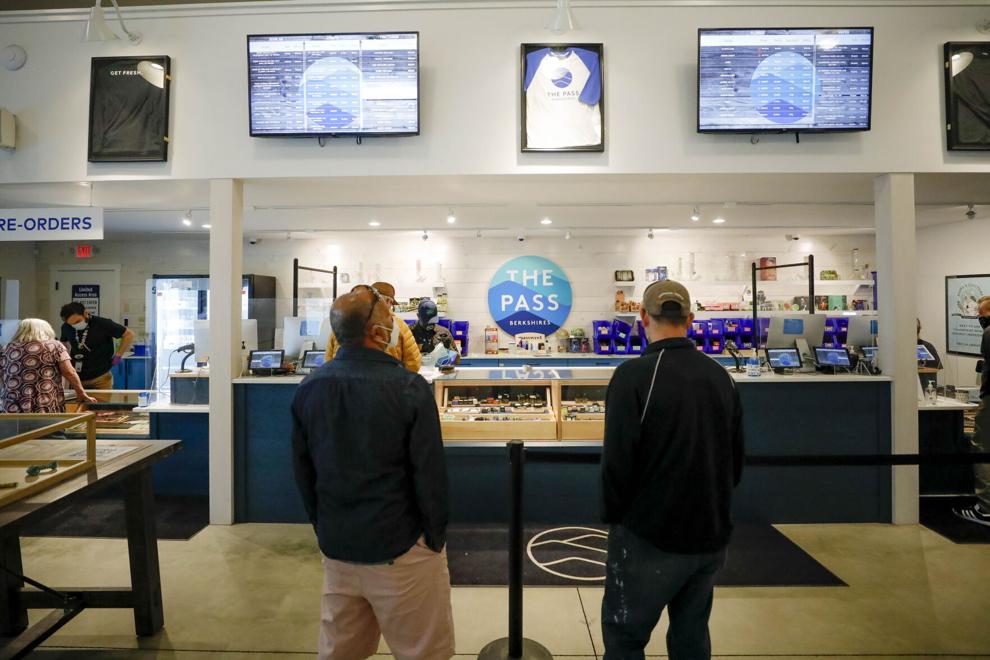 What's followed is nothing short of the revitalization of a sleepy Berkshires town. On top of the jobs and tax revenue generated by Weld's other venture, his latest — The Pass — already has grown from an initial staff of six to several dozen.
And The Pass is growing in capacity, expanding its production abilities with a new 43,000-square-foot grow site being built in Ashley Falls. That will bring another 25 jobs to the area, says Weld.
The positive ripple effects on the town are evident, Weld notes. Now one of the largest employers in Sheffield, Weld believes other businesses are feeling the bump in foot traffic.
The Pass founder sat down with The Eagle recently to offer a glimpse behind the curtain at his singular dispensary, to talk about how its seed-to-sale ops are a benefit to the consumer, "and why we do what we do, why we love doing what we do and where we are headed."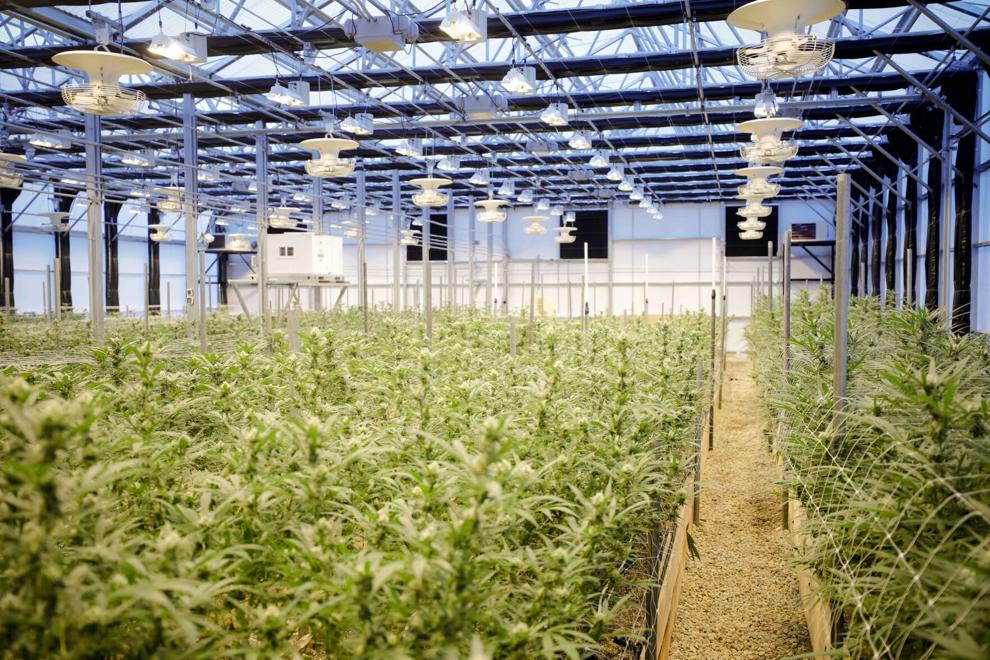 Some of that interview follows:
Q: How did you end up starting a recreational cannabis dispensary?
CW: I love the smell of the plant. I love working with the plant. I love the science and the genetics of it. One of the reasons I dove in, is with my medical background, I felt there was an opportunity to educate the populace on cannabis and demystify it a bit. Certainly there was a business motivation to it, and I felt like there was an opportunity to really help out in the town. In this industry, the host community receives 3 percent of our revenue. I had early hopes of bringing some economic viability to Sheffield, which fortunately has come to fruition.
Q: What were the challenges in opening The Pass during the pandemic?
CW: I think Massachusetts has done many things very well. But it's inherently an incredibly complex industry, especially with the regulations that are required at this point in time. The bureaucracy and the red tape was the hardest part for us, and COVID certainly delayed us and has affected us significantly in terms of how we can staff and how many people we can have in the room. And, we have had growing pains. We started with six employees a year ago, and are close to 70 now. Today, the challenge is still finding good help in the Berkshires and jumping through the hoops in the state.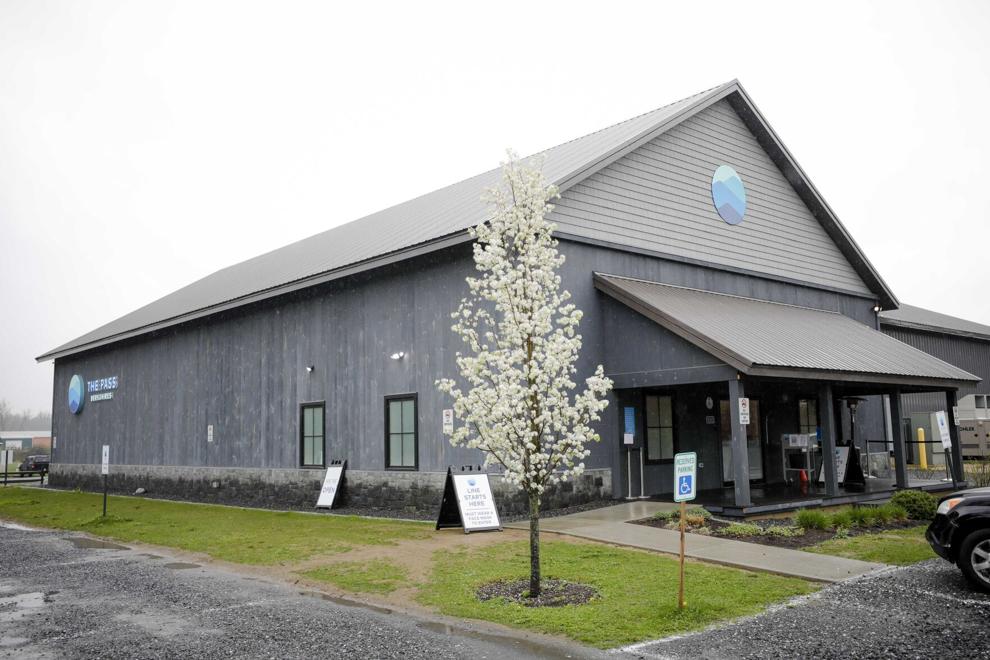 Q: What do you love most about your team?
CW: We've vetted and hired an amazing, diverse group of people. It's certainly one of the things that helps us stand out. We have a bunch of Berkshire locals but we also have plenty of people who have relocated to the area and made it their home. It brings a much-needed demographic to the Berkshires, especially South County, where most of our staff is 25 to 35, a mix of young women and men. We have people coming from the catering world, coming from typical food service roles, where they wouldn't have a job otherwise. It's a very fun environment, as well, where we have everything on-site, so a retail staffer isn't only stuck to interacting with retail people. They interact with cultivators and extraction engineers over coffee and water in the breakroom. If offers cross-utilization of employees, too.
Q: With a younger staff working in a town and region that skew older, how's the connection going between your employees and their customers?
CW: We get a lot of 80-year-olds who don't know anything about cannabis, other than they heard "that this cream really works" or some horror stories about an edible. Our staff really approaches patrons with patience and with a focus on education and empathy. It's neat to watch the dialogues that go back and forth. These people come in, they're just cannabis curious, and we have a wonderful staff that's very approachable and kind, which is nice to see and experience.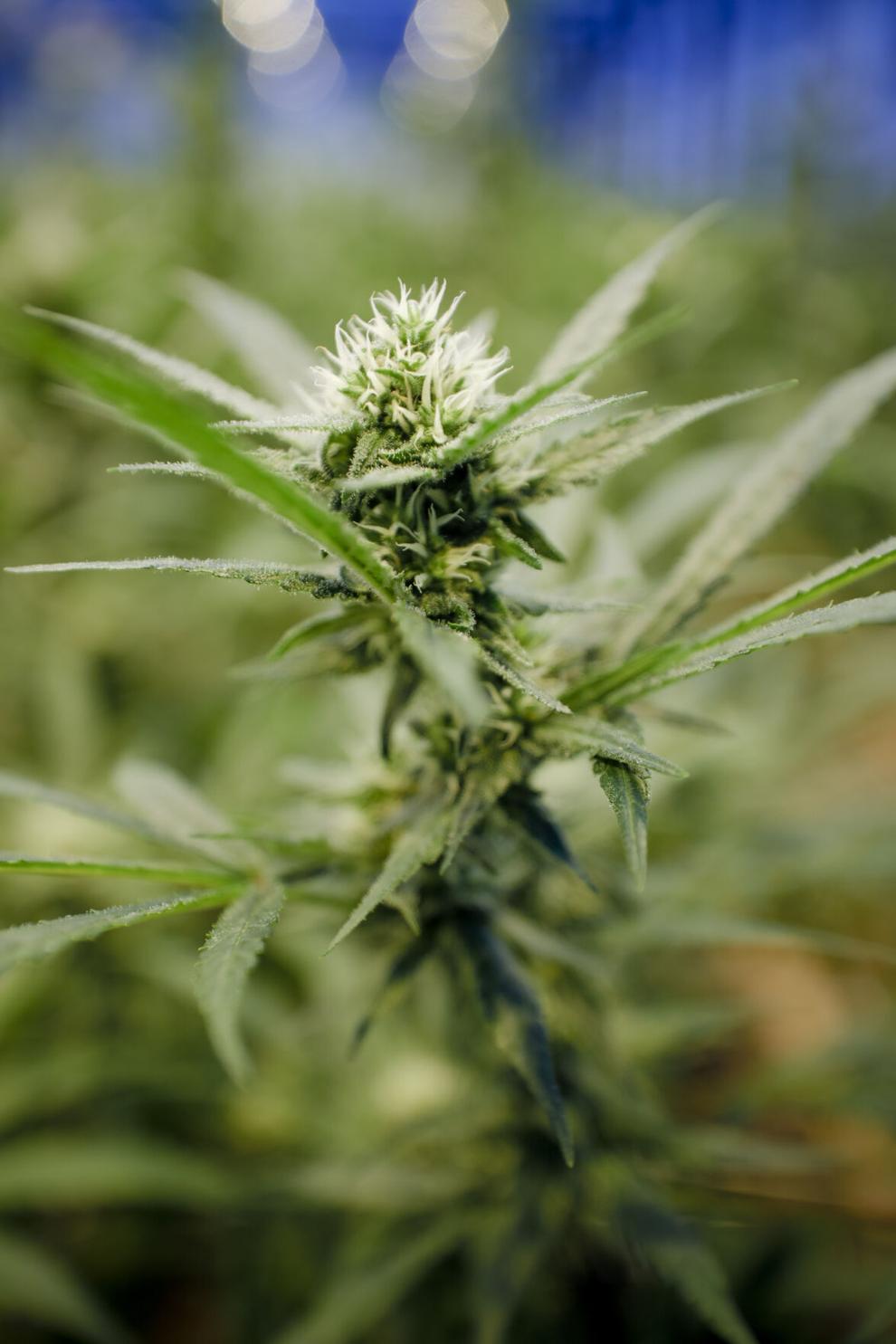 Q: What makes The Pass stand out from other dispensaries?
CW: The fact that we are doing all in-store shopping, meaning people are entering the store to get products. We're not doing an outside tent. We have expedited preordering as well as walk-in ordering, so you can just hop off of Route 7 without having to do any planning. One of the great things about our store is that we've prepacked most of our stuff in common denominations, and that allows us to spend more time on education with customers, and customers can get in and out more quickly. You don't have to wait for it to be weighed at the counter. Not many cannabis groups are vertically integrated like us.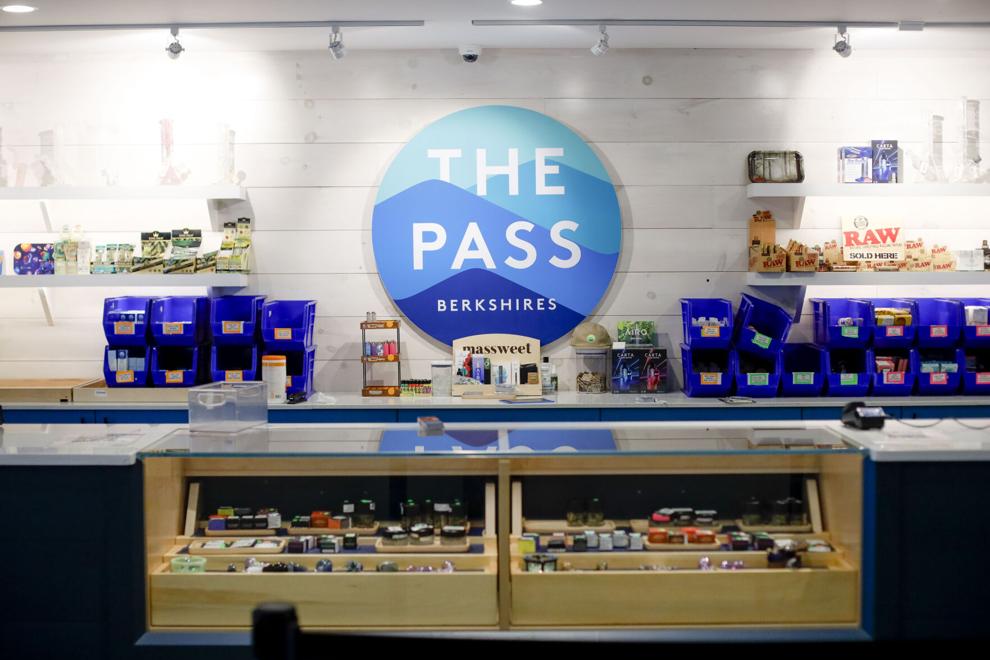 Q: Vertically integrated? What does that mean?
CW: Meaning not many groups are like us, growing, packaging, processing cannabis and having a retail store. Being vertical, we do everything on-site. When we're harvesting the indoor grow, people can smell it in the store while checking out. There's also a chain of product quality control, so we know exactly what genetics we'll have, we'll know what that plant has seen and what's been done to it. We'll be able to curate our genetics, and curate our cultivars, and we can keep taking plants that produce the best. It makes for a fantastic selection. This is a very savvy consumer group, much like craft beer or wine consumers. They know what they like, they're looking for a certain terpene profile, a certain cannabinoid, so we can sort of guide and grow those needs. That whole chain of command and quality control that goes from seed to sale, benefits the consumer.
Q: How might the average customer experience this vertical integration, other than The Pass having lively selection?
CW: There's a bevy of cannabis stores out there that have to source everything that they have. Having total control of the process, we can hold some product back and allocate accordingly, so we never run out or have a diminished array of products. The vertical business allows us to moderate that ebb and flow and we can keep things at a more steady state in an industry that's not known for that. It kind of insulates us a bit from the inconsistencies of supply throughout the state.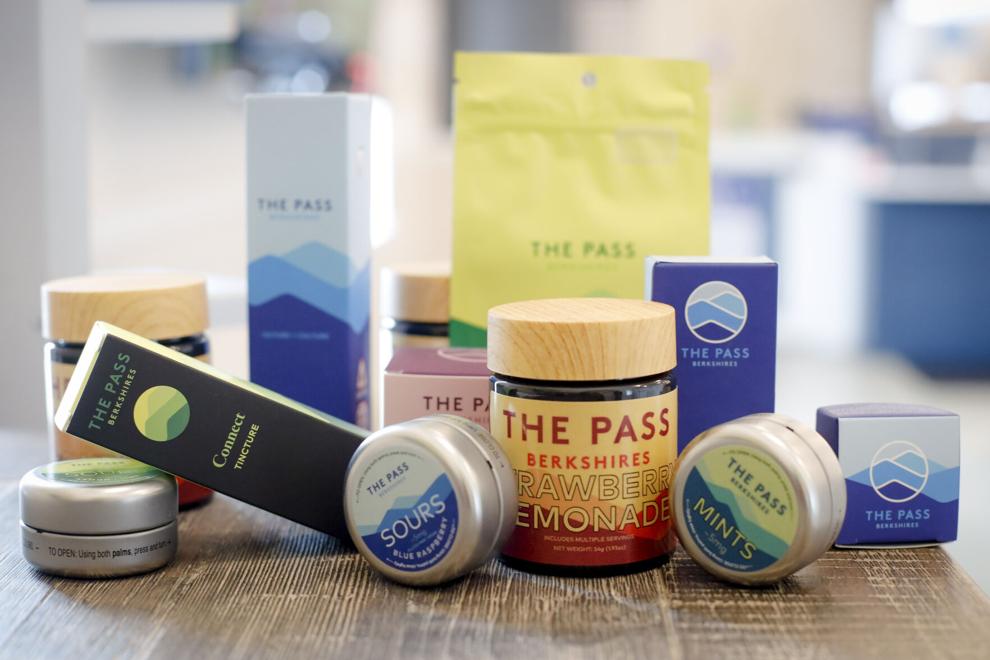 Q: And even though you're vertical and grow your own, you still carry other brands?
CW: We've curated a great selection in the store from partners that we have great synergy with, and we're able to do business with others who aren't in Berkshire shops. We made it a point to carry other products, because we aren't too overconfident to say that we're going to make everything the best, and be the only ones that make it. We have a well-rounded menu by having partner companies that we work with, by having their products on our menu and our product on theirs.
Q: What kind of information goes into deciding what strains or products to carry?
CW: One example: We had a lot of people looking for gummies that had sleep aids added to them, as well as other supplements. We developed a Knockout Gummy, which is our fruit punch gummy with melatonin added to it. We want to sell products our customers will like. We've allowed the people who run the store and are there day to day to have input and be heard. It allows us to be nimble and pivot in product creation, based on feedback from customers and staff. If we find that customers are looking for a particular product, we can make that product pretty quickly in house and get it onto a shelf in about two months. There's no guarantee feedback goes anywhere with other cannabis companies. With us, it goes directly to the right people.
Q: What kind of experience can visitors of The Pass expect?
CW: One of the beautiful things about our shop is it being spacious, open and airy. We have a lot of wall space that we use like a gallery for local artists every month. There's also a permanent mural that takes up half the building. It's beautiful and calming. On weekends, we do have a line for a couple minutes, so at least there's something beautiful to look at. We have large- and small-format menus to browse while you're in line or at the counter. There are display cases, with examples of products with our partner companies, as well as examples of cannabis accessories. And just this month, we started to release Pass merchandise. T-shirts, enamel pins, hats and bandanas, and we're going to be doing merch drops seasonally.
Q: And your team is maintaining a healthy and safe space?
CW: Everything is socially distanced, with markers on the floor. We limited the number of people in the shop, with the overflow in a line on the patio. And we take a lot of time to make sure the shop is sanitized throughout the day to maintain the cleanliness. There's this ease of access across the board. It's not just the large parking area or a covered porch. There's an emotional ease of access. A lot of people are influenced by the stigma surrounding cannabis. It's rapidly falling, but here it just melts away. Apprehension just drifts off, and people get wrapped up in the experience and come out knowing a bit more about cannabis and how it might help them.
PLEASE CONSUME RESPONSIBLY. This product may cause impairment and may be habit-forming. For use only by adults 21 years of age or older. Keep out of the reach of children. This product has not been analyzed or approved by the Food and Drug Administration. There is limited information on the side effects of using this product, and there may be associated health risks. Marijuana use during pregnancy and breast-feeding may pose potential harms. It is against the law to drive or operate machinery when under the influence of this product. KEEP THIS PRODUCT AWAY FROM CHILDREN. There may be health risks associated with consumption of this product. Marijuana can impair concentration, coordination and judgment. The impairment effects of edibles may be delayed by two hours or more. In case of accidental ingestion, contact poison control hotline 800-222-1222 or 911. This product may be illegal outside of Massachusetts.