No matter how you scoop it, July is National Ice Cream Month.
Lucky enough to be in the Berkshires this summer? Plan a trip to your local food co-op — Wild Oats Market in Williamstown and Berkshire Food Co-op in Great Barrington — and head straight to the freezer section where a trio of sweet, frosty treats (each of which travelled 80 miles or fewer to get there) awaits. Go ahead, taste the difference local makes: Less time on the truck and more time in the field is enough to make everyone scream for local ice cream — All. Month. Long.
"There is so much local ice cream in the Berkshires," says Scott Menhinick, marketing and owner relations manager at Wild Oats Market. Which, before moo-ving on, bears explanation: local food is defined as food produced within a short distance of where it is consumed (ideally within a 100-mile radius) and accompanied by a social structure and supply chain that differs from large-scale supermarkets. How? Well for starters, local products are often sold directly from the producer to the independent retailer which sweetens the process for everyone.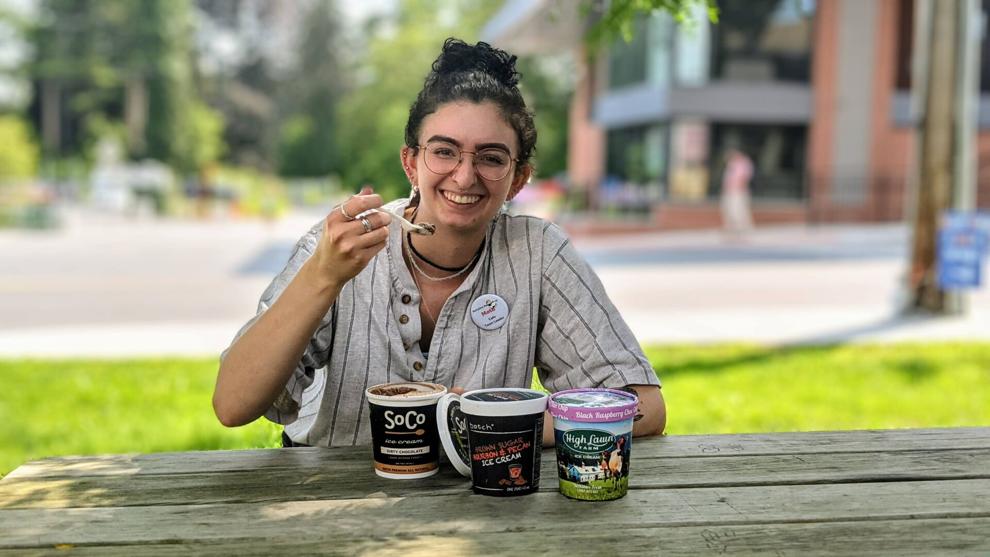 It's all in the details
Looking for the inside scoop? Check out these movers and shakers on the local ice cream scene.
High Lawn Farm in Lee is a third-generation family-owned farm that's always been about the cows. This 100% Jersey dairy farm, that's been in business since 1923, prides itself on premium products — namely milk that is 100% natural and contains 20% more protein and 17% more calcium than milk from Holsteins. Jersey products are easy to digest, nutrient-dense and high in butterfat (which equates to ice cream that is rich, creamy and naturally sweet).
The super-premium ice cream from SoCo Creamery in Great Barrington — a popular scoop shop founded in 2004 — starts with dairy sourced from a fourth-generation family farm in Vermont. Their made-from-scratch add-ins feature partnerships with local food makers (not to mention ambitious flavor combinations). Take, for instance, Blueberry Honey Lavender: This ripe-for-summer-flavor features French super blue lavender from Harney and Sons, honey from Gray Raven Farm in Lanesborough and local blueberries. On a dairy-free diet? Fresh and fruity sorbet hits the spot, and all SoCo products contain less than 0.3% organic stabilizer.
Each and every batch of ice cream from New Braintree-based Batch Ice Cream starts with fresh New England dairy, organic cane sugar and zero gums or carrageenan. Real, recognizable ingredients (from organic vanilla beans and Japanese matcha to fresh-churned butter and Maine sea salt) are sourced two ways: fair trade and local. Impeccable sourcing means the right ingredients make it into your ice cream while all the weird stuff (artificial flavors, colors, gums, corn syrups and rBGH) gets left out. Look for the Batch Scoop Truck — at farmers and flea markets, community events and independent retailers — throughout the summer.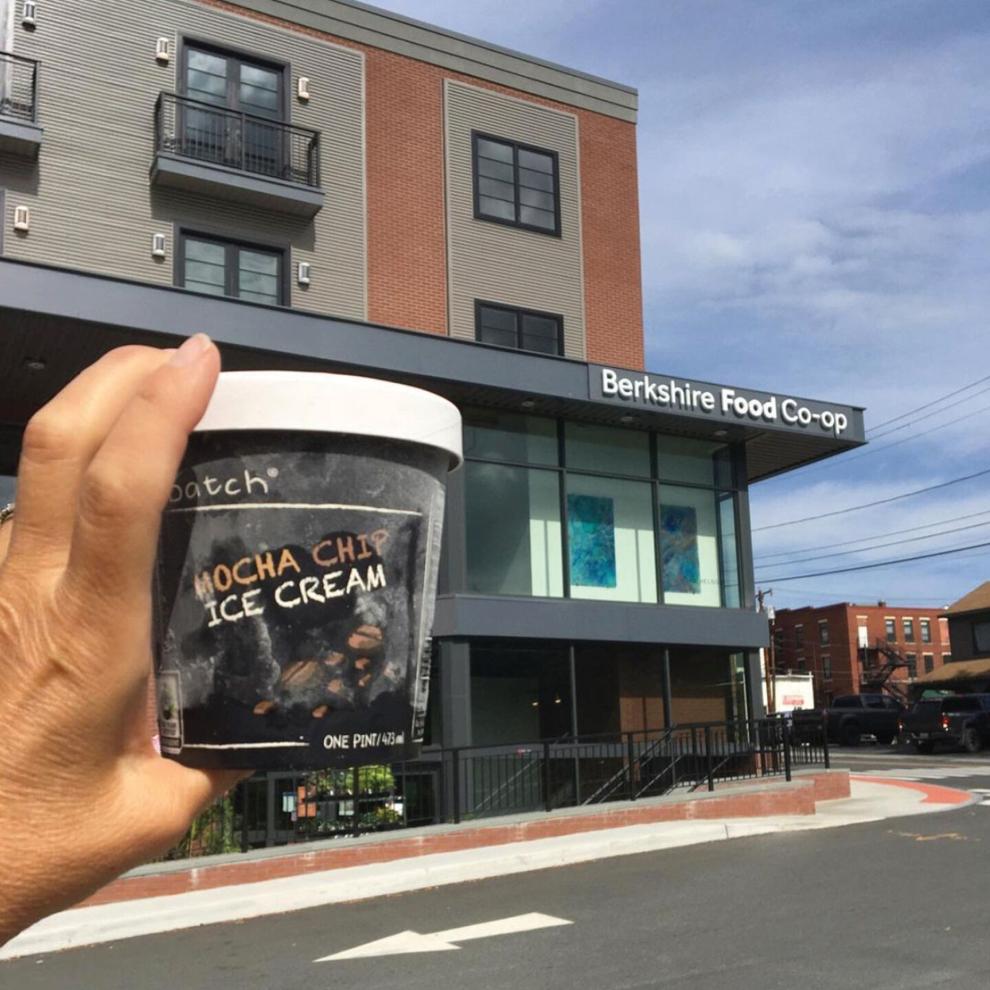 Local impact
"Local products that are clean," drive the decision-making process for Michele Tatro, grocery buyer at Wild Oats Market. This is especially true when it comes to ice cream. "Our customers love to support our local farmers," Tatro says of a clientele well-versed in savvy, sustainable farming practices.
Take, for instance, the grass-fed cows at High Lawn Farm. "They spend their winters sleeping on waterbeds in heated barns," Tatro explains of just one draw for customers to that farm's products: humane treatment of the herd.
"The same things we pride ourselves on being able to provide to our consumers," says Tatro — underscoring local, fresh and fair trade products — makes Batch products a good match. Not to mention, "it's really good ice cream," she says, pointing to the ginger as one of her all-time favorite flavors (despite not being a ginger fan).
"Local items drive a lot of traffic for us," says Arianna Labosco, the refrigerated and frozen buyer for Berkshire Food Co-op, who prides herself on fulfilling everyday shoppers' requests for their favorite local items — which, come summer, means ice cream.
Labosco is drawn to quality ingredients, in particular clean ingredients. "A lot of our customers have allergies and dietary restrictions, so the fewer ingredients the better," she says of quality leading the way. Labosco likes knowing where the High Lawn cows graze and is a big fan of SoCo's "unique flavors" (their Dirty Chocolate ranks high on her list, as does Caramelized Banana & Walnuts from Batch and High Lawn Farm's Black Raspberry Chocolate Chip). Batch even brings their ice-cream truck — chock full of ice cream made from "clean, clean ingredients" — to Great Barrington to hand out samples from time to time.
Share the love
Need another reason to celebrate? July is National Independent Retailer Month. Purchasing local ice cream from your neighborhood food co-op is a great way to continue the tradition of supporting and investing in the community. Wild Oats Market began as a buying club in 1975, organized by a small group of motivated people who wanted unrefined, additive-free foods and products with minimum packaging; the storefront operation opened in 1982 with 100 members. Berkshire Food Co-op was founded in 1981 by local families who wanted to provide a place to shop, gather, eat and learn by offering good food and sustainable products at reasonable prices through cooperative ownership and responsible business practices. Both retailers have been in business for more than four decades.
"Because we do our own buying, we don't deal with a corporate company telling us what we have to carry in our stores," says Tatro. Plus, being an independent retailer means searching out the best options — inclusive of quality and price point — that align with each store's mission. "We stand for natural, organic, good-quality, healthy food choices for our customers," she adds.
There are residual benefits, too. "Supporting local businesses means supporting a liveable wage for employees and keeping profit in the community," says Labosco of the ripple effects that stem from purchasing local products. Bringing vibrant goods to market while keeping tax dollars in the community is a win-win for everyone!
Act now
So you missed National Ice Cream Day (the third Sunday in July). Rest assured: National Ice-Cream Cone Day is September 22. Until then, visit your neighborhood food co-op today and make a difference. "Shopping locally is a great way to have a direct impact with your dollars," says Devorah Sawyer, marketing manager at Berkshire Food Co-op. Whether you're filling the freezer for a summer fete or looking for lush, local produce, Wild Oats Market and Berkshire Food Co-op have you covered.
"I love being able to listen to customers and, when they do make requests, seeing if I can get my hands on what they are looking for," says Tatro. It's July, and local ice cream abounds — from one end of Berkshire County to the other — so head to your local food co-op, stock up on a pint or three, and double your buying power in the process by investing in a structure committed to local and organic food, sustainable living, social responsibility and community values. From funky flavors to money well spent, it's another great reason to scream for local ice cream.
Berkshire Food Co-op is located at 34 Bridge St. in Great Barrington, 413-528-9697, and online at berkshire.coop. Wild Oats Market is located at 320 Main St. in Williamstown, 413-458-8060, and online at wildoats.coop.