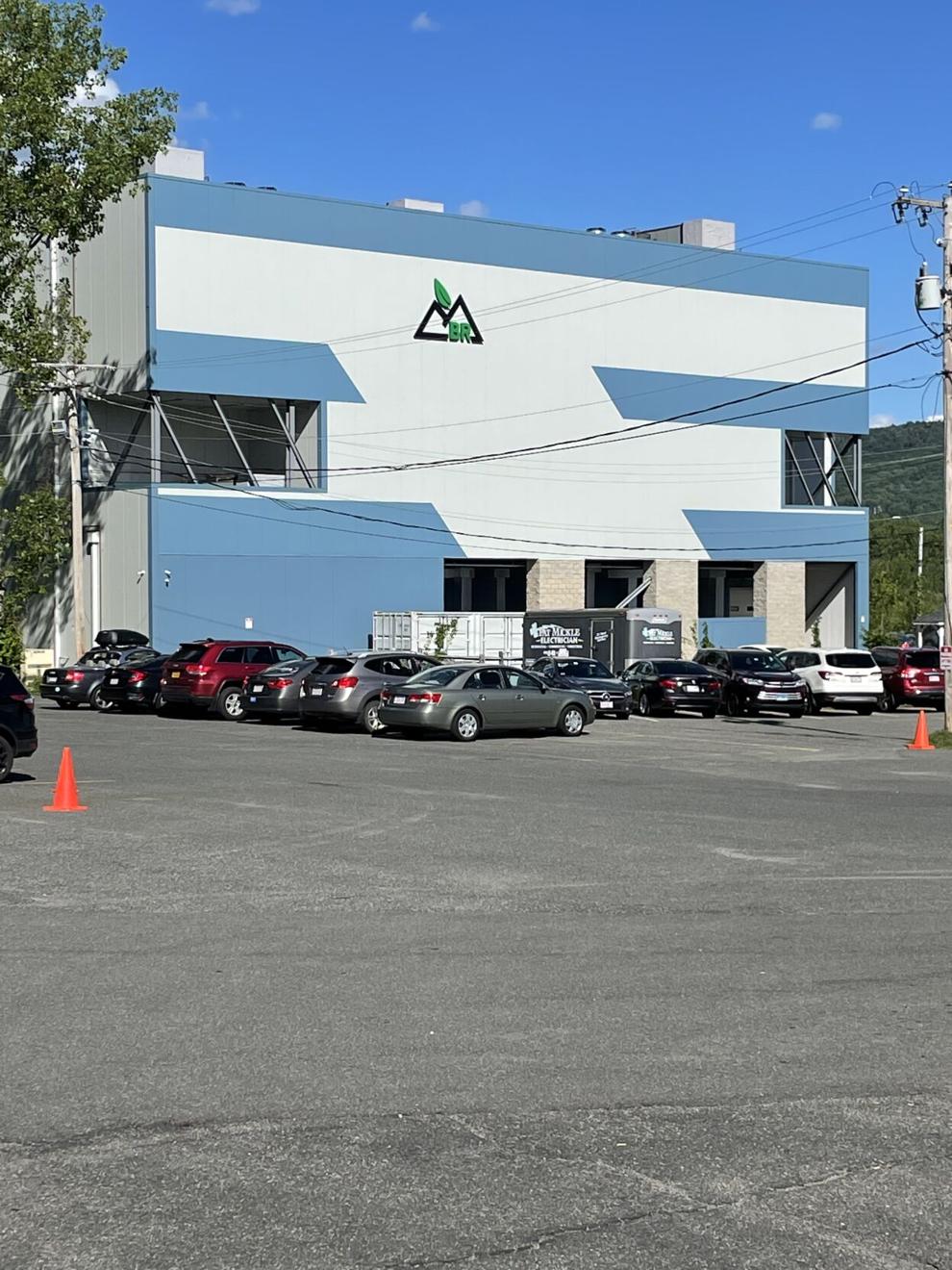 PITTSFIELD, Mass. — You see the signs and advertisements everywhere. You hear secondhand stories about the potential benefits of cannabis use in some people and now you're wondering if, maybe… it could help you.
But, you don't smoke, you're afraid of the perceived judgment that seems to accompany the cannabis plant and you don't know where to look for answers.
The specialists at Berkshire Roots are keenly aware they work in an industry that's riddled with misconceptions — often tied to stereotypical movie scenes of smoke-filled rooms of college students. But what many people don't know is that there are many ways to reap the medicinal benefits of Cannabis — without smoking.
And, more importantly, they don't know that Berkshire Roots' professionals can help the canna-curious navigate ways to determine the best ingestion option for them, depending on what they are trying to accomplish.
"Most people can find similar benefits in exercising or eating healthy," said Benjamin May, Berkshire Roots Training Manager. "It helps your body do what your body is going to do anyway. So, for a lot of people who are feeling any kind of pain or anxiety — the list goes on about ways that people may be helped by this."
To answer those types of questions, and also provide a safe space to ask them, Berkshire Roots, a craft cannabis and dispensary operator headquartered in Pittsfield, launched a free, private virtual consultation service with trained, trusted professionals who can answer your specific questions.
They can also provide information on the different nuances and benefits of the different methods of ingestion because there is no "one size fits all" when it comes to what works best for individuals, the specialists say. Consultations can be done virtually, by phone or the curious can set up a private meeting at Berkshire Roots' Pittsfield location or the newest location in East Boston.
The Pittsfield location was designed to mimic the elements found in the beautiful Berkshires and lives up to Berkshire Roots' slogan: Bringing the Berkshires to Your Backyard.
The room's ambiance is calming, welcoming with green and grassy accents and very serene vibes. The customer can meet with the retail professional in a consultation room or they can meet on the floor and discuss their cannabis options. Or they can set up the virtual consultation and ask questions before coming to the store.
"If you come into Berkshire Roots and you're worried about asking questions, we want you to feel super confident that you're going to get your answer," May said. "And if you call our team, you're going to get your answer with no expectation of making any kind of purchase. That's part of our model. We want to help inform the public because of a dearth of real information."
CANNA 101: TRUST THE TRAINING
It's that lack of information that drives Berkshire Roots to provide all employees with training, both upon employment and continuing education throughout their employment, May said. That training is comprehensive and includes instruction on Massachusetts' regulatory guidelines on the cannabis industry.
To help make sure employees are trained in the most effective way, Berkshire Roots is part of Green Flower, a cannabis Learning Management System or LMS platform that combines consultancy, training and education organization.
Green Flower's Mission Statement reads in part: "We believe the cannabis industry has enormous potential to make a positive impact on our society; as a health and wellness tool, job-creation engine, agricultural renaissance, entrepreneurial boom, disruptor of pharma, alcohol, and tobacco... Unfortunately, none of this manifests unless people are well-educated about cannabis today.
"Job seekers don't get hired when they lack the necessary skills and knowledge required to stand out, businesses struggle to operate in compliance, retain their workforce, and serve customers and patients properly without standardized training, and the industry remains stigmatized and hindered because of a lack of understanding and appreciation of the plant. By providing industry-leading training and credentials, we are empowering the next generation of cannabis leaders with the skills, knowledge, and qualifications needed to succeed in driving the cannabis industry forward."
The program includes different levels of cannabis education from onboarding through advanced learning. There are 200 and 300 levels, similar to college courses. The learning is online-based with short educational videos anywhere from two minutes to 40 minutes.
May said the Green Flower program is great but by no means the only level of training for employees who are often asked about the medicinal benefits of using cannabis.
"When an employee is going to be interacting with the customer on the level of answering cannabis-based questions, before that ever happens they have a week-long training here at the office with me. It's just a week in a classroom explaining this is how cannabis works. This is what we can say. This is what we can't say. We bring them into the dispensary itself and I'm still there with them for another three days to a week," May said.
That process is for every retail or customer-facing employee, he said. That's because Berkshire Roots wants those seeking consultations to know that their employees know what they're talking about and can help dispel any myths the customer may have heard.
"We show them, this is how you have a conversation about cannabis. These are things that are true about it," May said. "These are the myths. One of the biggest issues with our industry is that the recent prohibition of cannabis left a vacuum of legitimate study and legitimate ways to pass on knowledge. And that's been filled with a lot of misinformation and so people can come in with any level of knowledge but hidden in there are usually little nuggets of untruth."
Because of that, the Berkshire Roots specialists make sure all information that is shared is knowledge-based and has scientific backing.
"We have to be careful about the way we speak when we help a customer," May said. "We legally can't make recommendations because we're not medical professionals.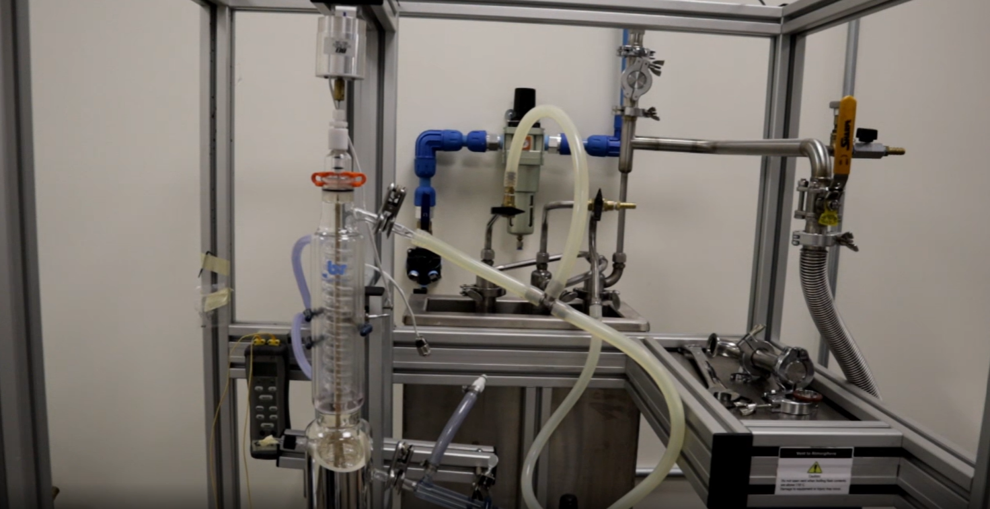 "That's one of the distinctions we have to draw in the training as well: How to have that conversation where you can help someone decide what's going to be the best path for them to take for the experience that they're looking for without making any medical claims." he said. "It's a fine line."
FINDING YOUR CANNABIS PATH: PASS THE HOT SAUCE PLEASE
Finding the right path for you takes a lot of self-knowledge, a little bit of testing and some guidance from Berkshire Roots professionals.
"A lot of the population is looking for how this can benefit them without feeling weird," May said. "CBD can be really helpful but there's also a lot of pitfalls when you're talking about that as well. It has the reputation of being the healthful cannabinoid which can be true in a lot of ways. "It's known for reducing inflammation. It's just one of the primary uses for it so if your pain is inflammation-based CBD is probably a good bet," May said. "But I have a lot of people who will come in and say I don't want THC, I only want CBD. But that may not provide relief for every issue, like sleeping for instance.
"Unfortunately, CBD can be very invigorating," he said. "So that's not the thing you need. If pain, inflammation, anxiety or things are keeping you awake then it might be a precursor. So it's complicated in that way. There's no one size fits all answer."
That's why Berkshire Roots produces tons of different products, in several categories for different ways to ingest THC and/or CBD. There are products that are CBD only as well — whole plant products that would leave without any psychotropic effect or feeling of euphoria.
"At Berkshire Roots, we're known for product innovation, quality products and our customer service," said Holly Alberti, Berkshire Roots' Senior Director of Marketing. "Years of prohibition and lack of information have led to many stereotypes surrounding cannabis.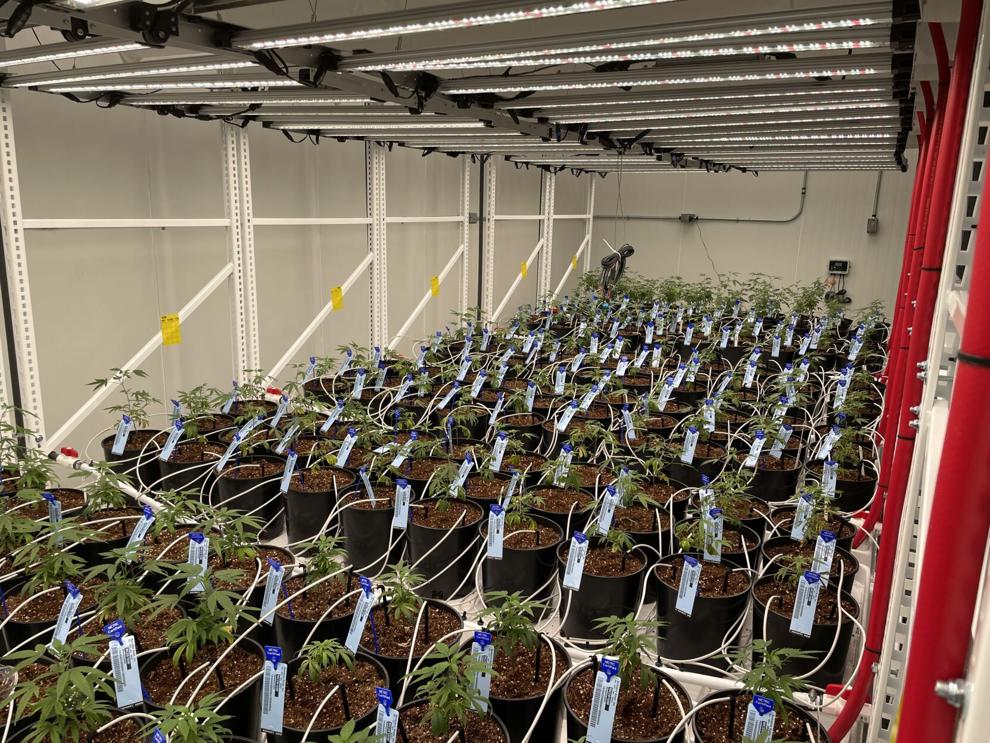 "Even the ways to consume have been old school. Pot brownies or joints are familiar and used in mainstream depictions but there are so many different ways to consume. Much healthier and effective ways too," she said. "Each person is unique, so a journal or notebook can be helpful when finding the best method of consumption."
While everyone knows about smoking, edibles are the second most popular choice after flower, Alberti said. Edibles made and sold at Berkshire Roots include Six Depot cold brew coffee, infused chocolate bars, hot sauce, award-winning chews, infused seltzer, syrups and other drinkables, Root Fruits and more. Some of those options include vegan and gluten-free varieties.
Other methods include:
• Tinctures
• Topical
• Vaporizing dry flower
• Pre-fill cartridges
• Dabbing or vaping concentrates
Ok, so you've made up your mind and you've decided you want to try edibles. How do you know which one is the right one for you and, more importantly, what dosage is best for you?
Well, there is no chart. But there is titration.
"Titrating is trying to find a minimum dosage without going over, which is the most important thing to know when you're working with edibles," May said. "Every individual is so different that everyone couldn't just say start with 5 milligrams. That could be too much for one person and it could be not nearly enough for another person."
By keeping records during titration, users find what works best for them.
"There are other factors as well: Whether or not you have food in your stomach, whether or not you get out in the sun or whether you've been exercising or not," he said. "So it's really important to keep records when you're doing this titration. Titration just means to find the minimum effective dose without going over."
Cannabis interacts with your endocannabinoid system, which promotes the idea of homeostasis or balance.
"The endocannabinoid system isn't doing anything directly to your body that your body doesn't already do. It's a series of locks and keys that say 'You know what, this chemical's flowing too much and this chemical's not flowing enough so let's get this flowing more efficiently.'"
"That's the ultimate goal of the endocannabinoid system, because all of our bodies are so widely varied, it's really complex, '' May said. It's not as easy as saying take two aspirin and your headaches will probably go away.
But you can call the specialist at Berkshire Roots to set up a consultation to help you determine if cannabis use might be beneficial to you. To get more information and to set up your own private consultation. Just call 413-553-9333 or email info@BerkshireRoots.com.
Contributing Editor: Erik Deckers