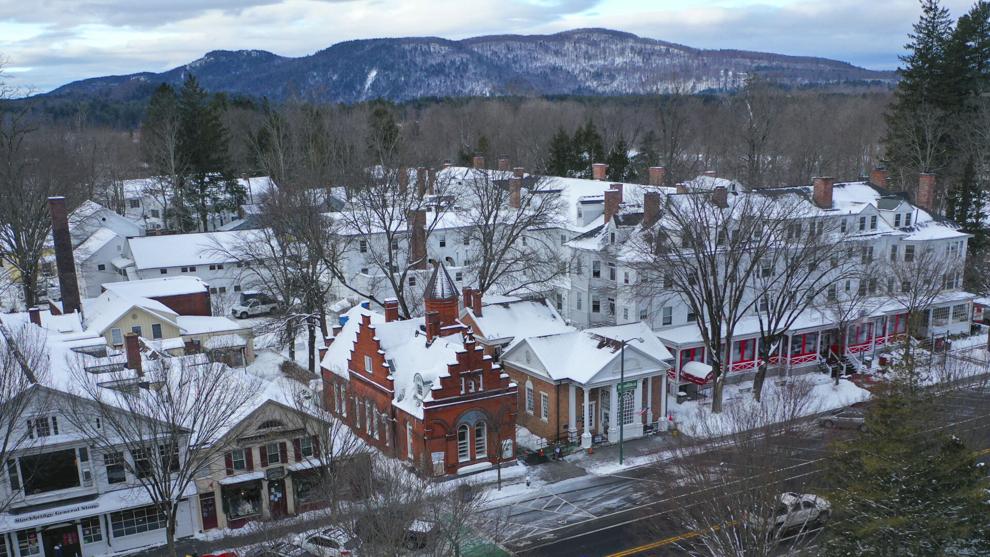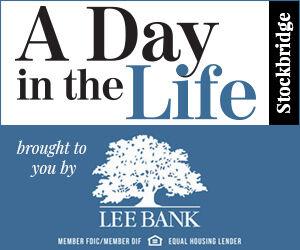 STOCKBRIDGE, Mass. - Many things have changed in Stockbridge and the surrounding towns since the start of COVID-19, but one thing has remained the same - the longstanding culture of community at Lee Bank.
Employees at Lee Bank's Stockbridge branch say that, since the pandemic, they are seeing more people making the transition from living part-time in the Berkshires to full-time. The new residents are welcomed and invited to enjoy the unique character and the close-knit community vibe that echoes through Stockbridge, Housatonic and West Stockbridge.
"Stockbridge especially is known for a lot of history, older families," Stockbridge Branch Manager Jennifer Wilton said. "Our customers here are very routine, and long-term, faithful Lee Bank customers"
Wilton, who said she has lived in West Stockbridge for nearly 30 years and grew up in the neighboring town of South Lee, said she wants newcomers to know that Lee Bank can take care of all of their banking needs and also be a major influence in the betterment of the community.
Lee Bank, founded as Lee Savings Bank in 1852, operates five branches, in Great Barrington, Lee, Lenox, Pittsfield and Stockbridge.
New residents have varying reasons for making the area their next or permanent home, Wilton said.
"I think they definitely all enjoy the quietness of the Berkshires and being able to be outside in the Berkshires," Wilton said. "I can think of one person in particular who moved here with his family and kept reflecting back to his brother and his family living in the city and living in a postage-stamp-sized apartment without a yard for the kids and how difficult it is; so I think that has really drawn people to the area, to be able to hike, and walk and be outdoors. To have that sense of freedom."
Each of the four seasons brings in visitors with diverse interests. Now, with fall in full bloom, people are coming to leaf peep, and then ski season will kick off.
"In summer, there's lots of art and culture events," Wilton said. "Year-round there is lots to explore here."
Some simply may crave a sense of belonging with a strong community foundation that cares and has a bank that can handle all of their banking needs, said Pam Boudreau, universal banker II at the Stockbridge branch.
"It's important to have a sense of belonging,'' Boudreau said. "I love our customers. I love to help and support and guide them, whatever their diverse banking needs may be. And helping to empower them.
"We have a wide range of products, and I use my banking knowledge to help them. I love listening to them. We always want to greet them with a 'hello' and with their name. Whenever I go out into my community, I am always seeing friendly faces that greet me, whether it's just stopping off at the post office or just walking down the street."
Community Foundation: Respite from big cities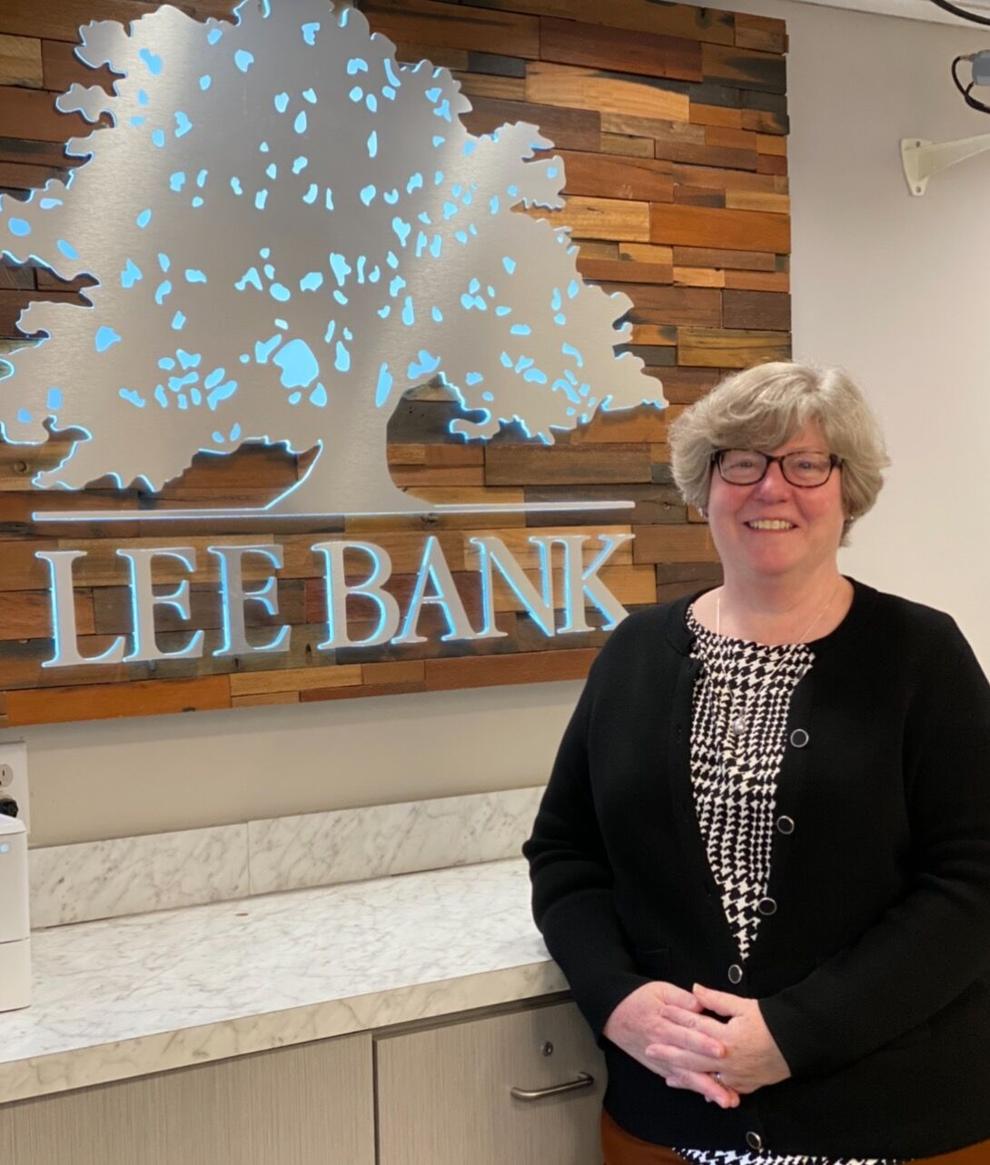 There are no hard numbers on local population growth based on the 2020 census, but Boudreau and Wilton both agree that, anecdotally, they are seeing second homeowners making the Berkshires their permanent residences.
"I think a part of it is the pandemic because it's allowed people to reevaluate their lives," Boudreau said. "They wanted to be more part of a community, and I think they found that here in Stockbridge. We have a lot of arts and culture here. There's a lot of diversity here. It just feels like more freedom here."
If it sounds like Boudreau is speaking from experience, it's because she grew up in Stockbridge, moved away for a few years but returned after getting married. Now, 38 years later, she's still a homeowner here.
"I raised my family here," she said. "I was in banking prior, and I left to raise my family and came back to Lee Bank eight years ago, and I've never regretted it. I do find that sense of community and family here.
Boudreau talks about her commitment to the community - as a member of the Stockbridge Tuesday Club, the Stockbridge Finance Committee and as treasurer for the Stockbridge Chamber of Commerce - but Wilton is quick to point out that Boudreau is being modest about her relationships with clients.
"There are customers who come into this branch who will wait for Pam," Wilton said. "There could be two other windows open, and they will wait for Pam to go talk to Pam. We joke that her window is part banking, part therapy."
The connections are real. Customers can't wait to share the joyful news of a new baby or a wedding. But the connection means they also share the other, not-so-happy type of life events.
"I can't think of a business or other bank where you can find that personal connection," Wilton said.
Strong branches, deep roots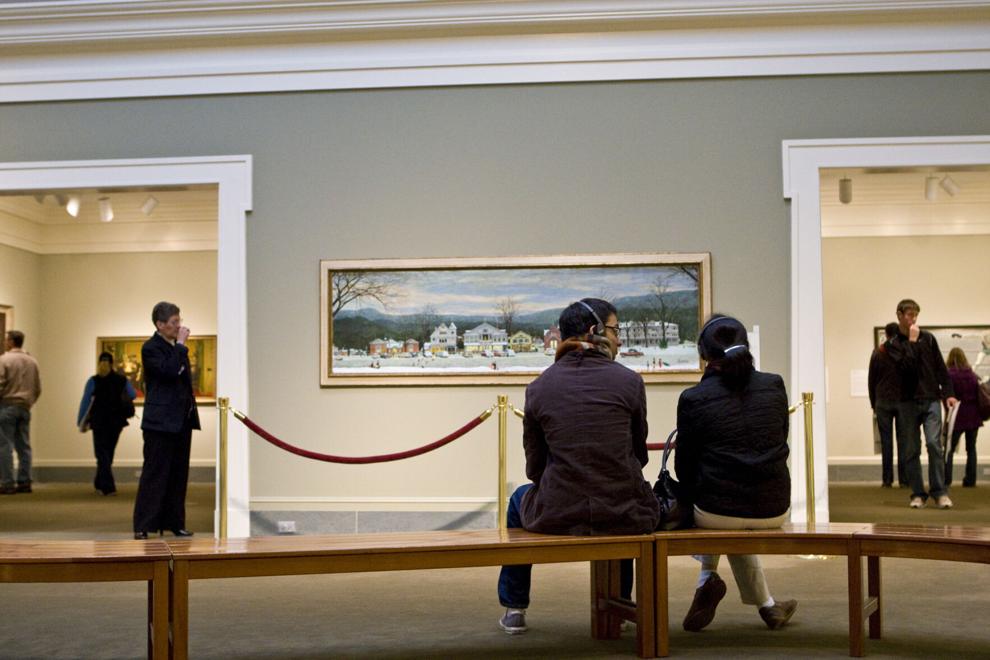 In addition to Boudreau's service to the community, Wilton also participates in several community organizations and projects that assist those in need. She is on the board of the Berkshire Community Diaper Project, an organization of 100 volunteers that raises money to buy diapers for families in need in Berkshire County because it's not covered under any other help assistance programs.
"It's been a strange year, all around, because we haven't been able to be out in public a lot and do our normal diaper drives," Wilton said. "So we've been really counting word of mouth, our website, and monetary donations."
The money raised has helped the volunteers be able to order the diapers and have them delivered. And a local business, Ray Murray Inc., has provided space to house the orders of diapers.
"We have volunteers that go pick them up and drive them from Sheffield to North Adams, to different drop-off locations where people can go, no questions asked, and pick up diapers," Wilton said.
Wilton also is involved in the American Foundation for Suicide Prevention, which recently had a walk in Pittsfield to raise awareness.
"This was a tough year," Wilton said. "There was an emotional ceremony they had because I think that mental illness is on a high right now for so many reasons, but COVID really didn't help a lot of people."
Lee Bank welcomes new businesses, supports existing establishments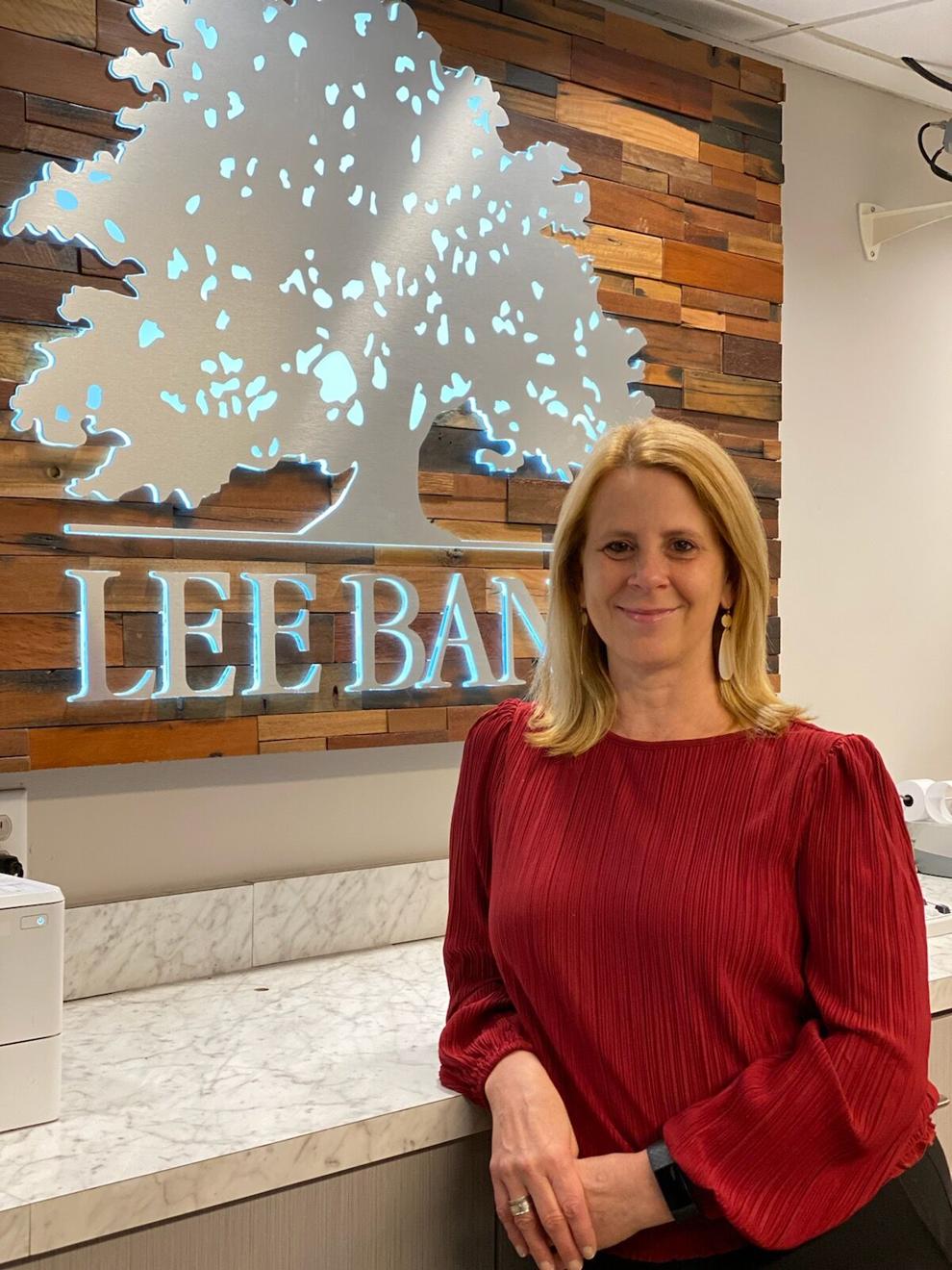 Some area businesses, like many others around the country, have felt the financial pinch of the pandemic.
"I think, number one, it's been most difficult for the restaurants," Wilton said. "They have had the most challenging time. But on the flip side of their challenges, they have been very creative with the outdoor dining or the take-out and just come up with all the ways that they can stay alive. That's been so nice to say."
Some businesses have purchased buildings in other parts of the town, and some have simply closed, which may have to do with retirement, Wilton said.
"Yes, we've had changes on the Main Street in Stockbridge, but I would not associate that to COVID. I think we just have people ready to retire," she said.
To the businesses that are new to the area or considering relocating here, both Boudreau and Wilton said they hope they have the same community-oriented missions as the area's existing long-time businesses.
"There are some real staples in Stockbridge that have been here forever," Wilton said. "So I hope that they come in with the same sense of community and putting that first."
One example she cited is Williams and Sons Country Store, which is on Main Street in Stockbridge.
"I remember going in there with my brother to get some penny candy, and that was a big deal," Wilton said. "They've been here forever, and it's a mainstay for Stockbridge. It has stood the test of time."
But there are a lot of other businesses that people don't think about or don't see because they're not necessarily store-front or brick-and-mortar, she said. Those businesses have seen steady work while others businesses have struggled.
"I know a lot of our builders, our contractors, our tradesmen that have been very busy this past year and a half," Wilton said. "And because of COVID, and because people have been home and taking inventory and therefore wanting to update and renovate, but real estate has been out of control, and with that comes a lot of business for these businesses. That's good."
Boudreau said that some bed-and-breakfast entities also have seen a boom in business.
"I know some of our businesses are seeing record-breaking summers, like our local bed-and-breakfasts, have had even better summers this year than prior to 2020's COVID disruption,'' she said.
As far as the area's housing market, both Wilton and Boudreau said they hope the prices decrease soon so that those who left the Berkshires are able to afford to come back home. There also are people who would like to stay in the area but cannot afford to purchase a home here.
"The prices are through the roof," Wilton said. "I would like to see a lot of our children be able to come home and build a life here. I would love to be able to see a lot of folks who grew up here come back home and raise their children."
---
A day in the life: Stockbridge, Mass.
By K. Davis, Sponsored Content Contributor
Heirlooms Jewelry
The Mews
36 Main St.
Stockbridge, MA 01262
(413) 298-4436
https://www.heirloomsjewelry.com
https://www.facebook.com/HeirloomsJewelry
Affordable, unique treasures for all
Heirlooms Jewelry has unique and affordable must-have items for all visitors, with some pieces less than $20. Famous for their collections of Roman Glass, Firefly, and Baltic Amber jewelry, the shop has been open for 51 years and boasts an A+ rating with the Better Business Bureau.
Located behind the courtyard of The Red Lion Inn, in historic Stockbridge, Heirlooms Jewelry provides visitors a fun and friendly environment to shop. With speciality products from the Berkshires to all over the world, the shop has come to be known by some as "every woman's favorite store in the Berkshires!"
---
Stockbridge Chamber of Commerce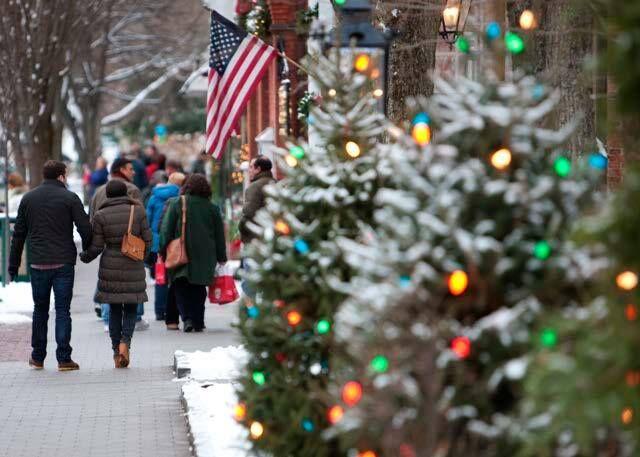 50 Main St., Rm 001
Stockbridge, MA 01262
(413) 298-5200
https://www.stockbridgechamber.org
https://www.facebook.com/stockbridgechamberofcommerce
https://www.instagram.com/visitstockbridgema
Rediscover the joys of the holiday in the Stockbridge area
While out of an abundance of caution the chamber-sponsored annual Stockbridge Main Street at Christmas events are canceled, there is no shortage of holiday activities for the entire family to enjoy.
In keeping with tradition, the town will still be transformed into a magical New England village, decorated with holiday wreaths and festive lights.
Come explore museums and galleries - including the original Stockbridge Main Street at Christmas and the "Home the Holidays" display at the Norman Rockwell Museum. Visit the magical Winterlights at Naumkeag, enjoy holiday events at the Red Lion Inn and be joyfully entertained by special popup offerings on Main Street.
Visit local restaurants and cafes. Explore opportunities for sledding on hillsides, ice skating and fishing on area lakes or cross-country skiing or snowshoeing on hiking trails. Ski Butternut, located 15 minutes from Stockbridge, provides hours of family fun. Check its website for a list of "What's Happening Here," during the holiday season.
---
Williams & Sons Country Store
38 Main St.
Stockbridge, MA 01262
(413) 298-3016
https://stockbridgecountrystore.com
https://www.facebook.com/stockbridgecountrystore/
Country store stocks surprises for everyone
Penny candy, jam, jellies, kitchen gadgets, toys without batteries, Polish pottery, puzzles and many, many locally made soaps and gifts -- Williams & Sons Country Store has something for everyone.
By taking shoppers back in time to the traditional one-stop country store, Williams & Sons is a favorite place to find stocking stuffers for everyone on a shopper's list. And, like an old-fashioned five-and-dime store, it has affordable prices!
During this holiday season, the store will continue its tradition of making a candy house to display in its window on Main Street -- for kids and grown-ups to enjoy. Looking for some holiday spirit? Come on down and take a picture in front of the candy house!
---
Nejaime's Wine Cellar
60 Main St., Lenox, MA 01240; 3 Elm St. Stockbridge, MA 01262
(413) 637-2221; (413) 298-3454
https://www.facebook.com/NejaimesWine
https://www.instagram.com/nejaimeswinecellar/
Seriously satisfying wine and spirits
Nestled in the center of the Berkshires, Nejaime's Wine Cellars has been a trusted purveyor of fine wines, beer, liquors and cheeses for more than 40 years.
Nejaime's offers "stupendous" spirits for all occasions, with its wide variety of potables. Its award-winning liquors crafted in the Berkshires boat its legacy of being among the first legal distilleries operating in Massachusetts since Prohibition.
And this year, Nejaime's has dynamic selections of hard-to-find whiskey, organic wines, craft beers and ciders and artisanal cheeses. The store offers walk-in shopping, curbside pickup and delivery service at locations in Stockbridge and Lenox. And there's no sales tax. Nejaime's is second to none.
---
Lee Bank
75 Park Street
Lee, MA 01238
(413) 243-0117
https://www.facebook.com/LeeBankMA
https://www.instagram.com/lee_bank_ma/
Proudly serving all banking needs
Lee Bank has been proudly serving the Berkshires since 1852, providing all banking needs.
Currently, the historic banking institution encourages residents and visitors to learn more about the proposed significant expansion of IRS reporting requirements, which could infringe upon privacy. To learn more about privacy issues, financial planning and general banking needs, stop by the bank and speak to a knowledgeable customer service representative.
---
Peace, Love & Chocolate
36 Main St. (The Mews, adjacent to The Red Lion Courtyard)
Stockbridge, MA 01262
(413) 298-0020
http://peaceloveandchocolate.biz
https://www.facebook.com/plncstockbridge/
Peaceful store offers Chocolate & more
Peace, Love & Chocolate is a woman-owned business that has been part of the Stockbridge community for more than eight years.
When visitors walk through the Rockwell village-esque doors of the shop, their senses are overwhelmed by chocolate, chocolate and more chocolate! Showcases are filled with truffles, turtles, chocolate-covered gummy bears and peanut butter cups. Shoppers will find grab-and-go bags of dark chocolate wasabi peas, peanut butter and dark chocolate nonpareils, milk chocolate sea salt caramels and more.
The shop also carries Raaka Chocolate, Tavernier, Mariebelle and Moonstruck brands, to name a few. And coffee from No. Six Depot and teas from Tea Forte are a few of the specialty items. Some have dubbed the shop's hot chocolate as the "best in the Berkshires." There are no high-fructose or partially-hydrogenated oils included, and many products are vegan-friendly.
---
Stockbridge Coffee & Tea
6 Elm St.
Stockbridge, MA 01262
(413) 931-7044
https://www.stockbridgecoffeeandtea.com
https://www.facebook.com/stockbridgecoffeeandtea
https://www.instagram.com/stockbridge_coffee
Coffee shop offers beverages, books, art & live music
Stockbridge Coffee & Tea provides much more than its name suggests. This cozy coffee shop also serves as a bookstore, providing a great selection of used books and local artwork.
The shop offers both indoor and outdoor seating and regularly hosts readings, art receptions and live music. Their coffee selections include an organic and fair trade bold house coffee, along with medium and lighter coffees from a local roastery, Six Depot. There also is espresso and specialty beverages, as well as pastries and quiche from SoMa Catering of West Stockbridge.
---
The Red Lion Inn
30 Main Street
Stockbridge, MA 01262
(413) 298-5545
https://www.facebook.com/TheRedLionInnBerkshiresMA
https://www.instagram.com/redlioninn/
Landmark Red Lion Inn carries on tradition
The Red Lion Inn is an iconic landmark with warmth and character that express timeless tradition and a vibrant personality that brings luxury to the Berkshires.
Many charming village houses are located on the property, along with several unique options, such as the turn-of-the-century Firehouse and Maple Glen, a 17-room guesthouse that features unexpected twists on modern country.
The Red Lion also hosts four dining choices, ranging from the famous Main Dining Room to the Alfresco Courtyard, which is open during the summer. Come enjoy the outdoor year-round heated pool and hot tub and gift shop loaded with unique options. Visitors will find fun, modern experiences in an historic setting. During the holidays, there is always something going on!
---
Main Street Cafe
40 Main Street
Stockbridge, MA 01262
(413) 298-3060
https://www.facebook.com/Mainstreetcafe40
A place to go for all seasons
Located in the Stockbridge General Store building, you can find anything and everything you want for breakfast and lunch -- and the eatery serves breakfast all day.
A family-owned business, Main Street Cafe is your place to go for all seasons.The restaurant offers indoor and outdoor seating and take-out. There are daily specials, along with cappuccinos, lattes and desserts.
---
Casablanca
Fashion in the Berkshires
9 Elm St.,Stockbridge, MA 01262, 50 Church Street, Lenox, MA 01240
(413) 637-2680
https://casabgroup.com/Stores/_casablanca/
https://www.instagram.com/shooz_lenox/
https://www.facebook.com/lenox.shooz/
Luxury fashion takes center stage at Stockbridge boutique
For 35 years, Casablanca has brought the best designer clothing and accessories for women and men to Massachusetts, featuring Margiela, Issey Miyake, MaxMara, Escada, Robert Graham Planet and more!
And now you can visit Fashion in the Berkshires at its new location, 50 Church St. in Lenox.
Come treat yourself to personalized service and one-of-a-kind fashion finds. A knowledgeable staff will make sure shoppers leave satisfied and equipped with the best-looking luxury styles and fashion accessories.
---
Seven Arts Gift Shop
36 Main St.
Stockbridge, MA 01262
(413) 298-5344
https://www.facebook.com/7ArtsStockbridgeMA
7 Arts gift shop offers vintage sounds and style
Seven Arts Gift Shop offers gifts to satisfy all the human senses -- including vinyl records, artwork, candles, soaps, board games, posters, hats, calendars and so much more.
Its "Vintage Sounds and Styles" Shop, within the store, has the best deals on unique vinyl, CDs, vintage clothing and accessories. Shoppers may take an unexpected trip down memory lane, after entering the store and finding items they used to have or that Janis Joplin album they used to listen to many years ago.
In case you missed it, as regular customers know, the store recently moved, just mere steps from its former location. Find the store now at 36 Main St., in The Mews. Visit soon and find all the treasures to treat all your senses.
---
Sidetracks
8 Elm Street
Stockbridge, MA 01262
(413) 298-5100
https://www.sidetracksgifts.com/
https://www.facebook.com/Sidetracksgifts
https://www.facebook.com/Sidetracksgifts
Sidetracks offers unique gifts for all ages
Shoppers in need of a unique gift for Halloween or Thanksgiving or Christmas don't have to travel far.
If you need a unique gift, you need Sidetracks! The store offers a wide array of unique items and apparel -- and it provides facemasks for your shopping convenience.
Looking for a special gift for Mom? They've got it. Looking for accessories or baby gifts? Got it. Accessories, apparel, bath & body, kitchen & home goods, games & puzzles -- Sidetracks has gifts for all ages and all occasions. Shop in person, or online.