LEE — Growing up, Renee Dodds was not permitted any pets (she is allergic, after all). Fast forward a few years, and she's making up for lost time.
"The minute I moved out of my parents' house I got a dog, and I've had one ever since," explains Dodds, a Lanesborough native who returned to the Berkshires to launch Love Us and Leave Us, a doggy daycare and boarding facility that has become the premiere choice of dogs throughout the County. What began in Pittsfield more than 15 years ago has recently expanded to include a second location in Lee, both of which are based on a basic premise: pet owners deserve to know their canine companions are having a fun, safe time while they are at work or play. Period.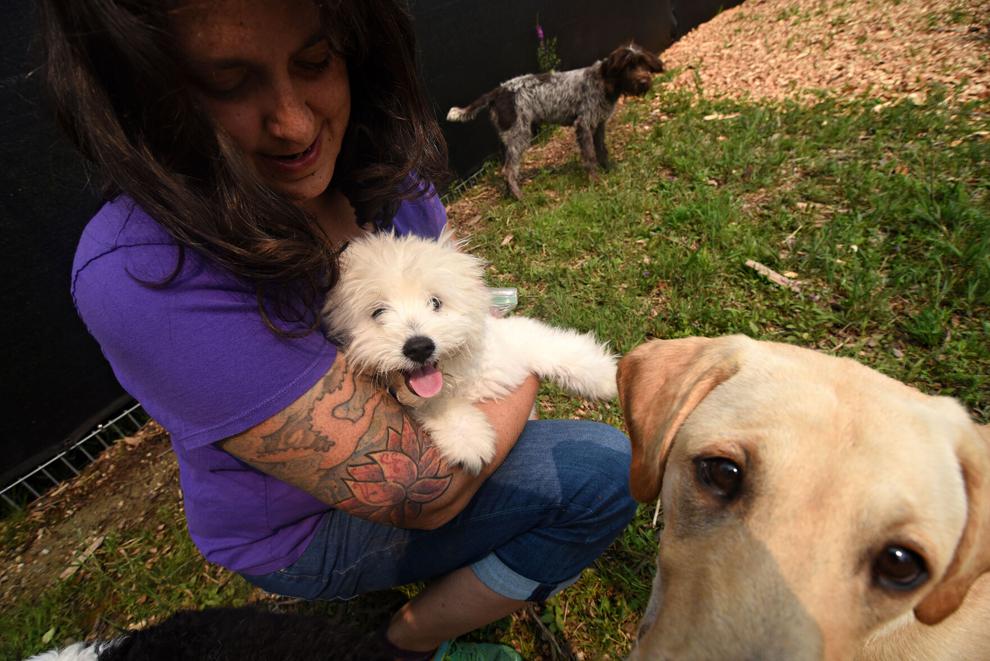 A burgeoning industry
"The pet industry has absolutely exploded," says Dodds, whose passion for pets runs deep. A stint spent living in Vermont's Northeast Kingdom, working at a pet-friendly lodge (where Dodds was at the helm of a small daycare with a dozen dogs enrolled each day) got her wheels churning. A pair of pastimes, spending time with dogs and hiking in the woods, ultimately gave shape to her original business model.
"It snowballed from there," Dodds admits of her decision to move back to the Berkshires and go into business for herself.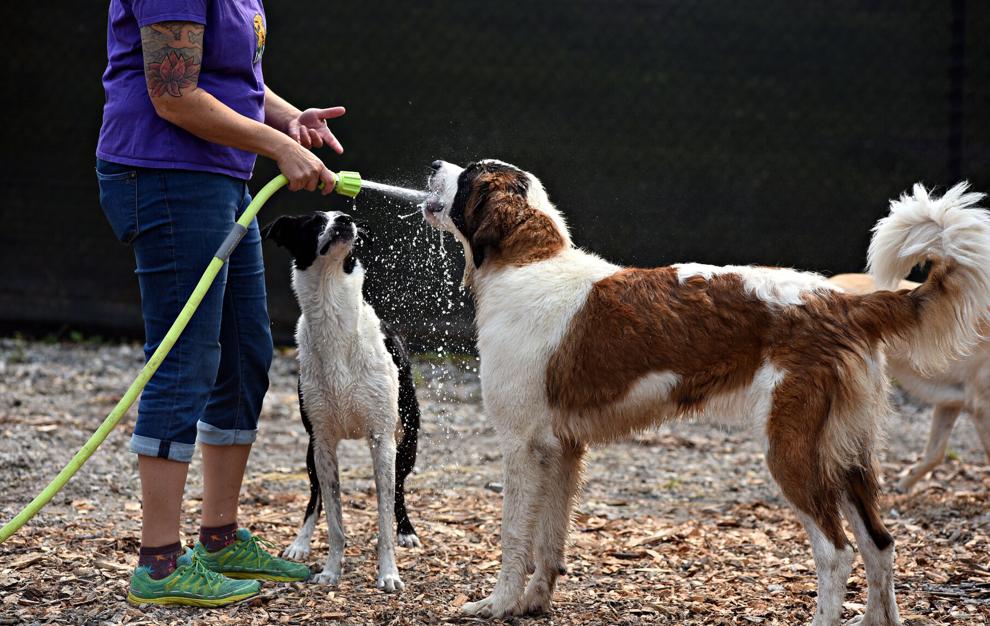 As a pet owner who works full time, Dodds has nothing but empathy for others in her shoes: people who work long hours to make ends meet are often pressed for time when it comes to exercising and training their dogs. Being able to drop the dog off — in a safe, structured environment during the day — not only keeps pets occupied but also gives owners a break.
Add to that a marked increase in pet ownership over the past 15 months, and Dodds' service makes good sense.
Terrific testimonial
Lisa Gubelman is the proud owner of two labs (Mookie, age 8 ½ and Maisy, a brand new puppy) both of whom she loves enough to leave with Dodds five days each week. It's a routine she's been following for over eight years, and it works like a charm.
"I want my dogs to be social and comfortable around other dogs and people," Gubelman said of what led her to enroll in doggy daycare. She works full time, 8 or more hours each day, and prioritizes her dogs getting out and playing rather than sitting around the house.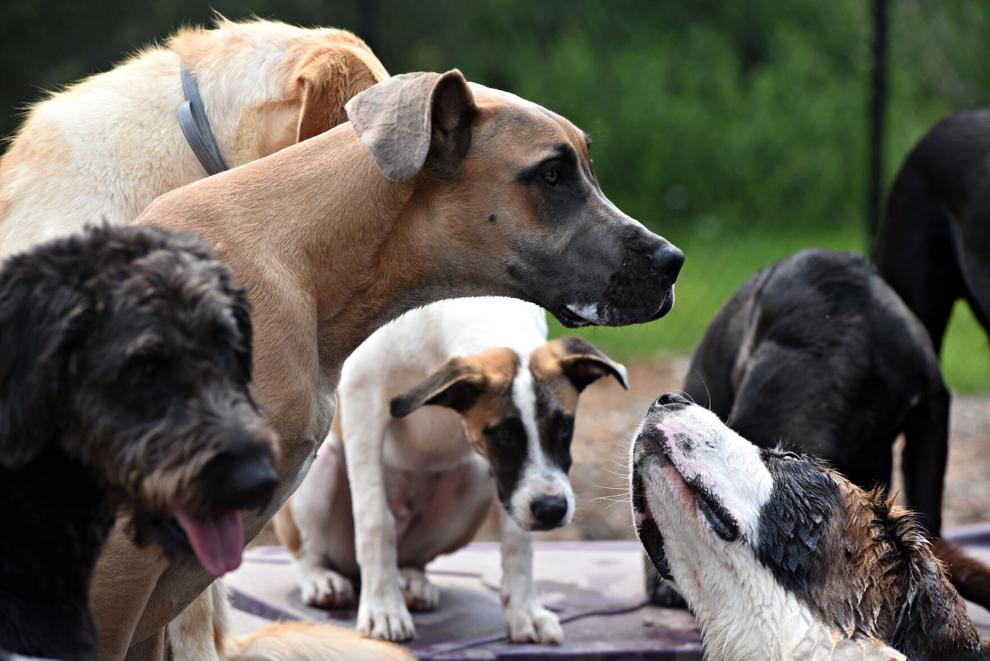 She points to safety first, then socialization, as to why Love Us and Leave Us is the right fit for her furry friends. "All I have to say is, 'Do you want to go see your friends?' and they are at the door. To me, that reaction alone makes it worthwhile: They are happy, and they are safe," she explains. Eight hours later, the rewards remain tangible.
"After a tough day, they are tired and I am tired," Gubelman says of the payoff.
What to expect
Dodds' emphasis on creating a safe, playful environment permeates both the Pittsfield and Lee locations. Daycare (half- and full-day options available) prioritizes putting dogs' energy to good use while socializing with their friends. Plenty of space, both indoors and outdoors, plus breaks to rest keep your canine companion engaged, balanced and happy.
For overnight guests, Pittsfield boasts free-range boarding that allows dogs to sleep together in a shared space (no crates or kennels are used). "It's kind of like a big slumber party," Dodds says, emphasizing 24/7 supervision by an on-site staff member. Pittsfield's Dog Spa offers self-care for canines, including a calming bathing routine to relax your dog and restore their clean, healthy sheen after a day with the pack.
The Lee location, which opened in February, has two separate outdoor yards for big and small dogs. Overnight canine guests enjoy kennel "suites" (separate rooms for each dog), and "catios" for feline friends to relax. The Dog Spaw offers a wide range of luxury services from bath and nails to light trims and massages.
New normal: safety and security
If pets were ever content being crated or otherwise left on their own for eight-hour days, the pandemic changed all that. Many pets have grown accustomed to constant human companionship, which makes being left alone difficult. With many pet owners transitioning back to work, anxiety for pets is inevitably on the rise.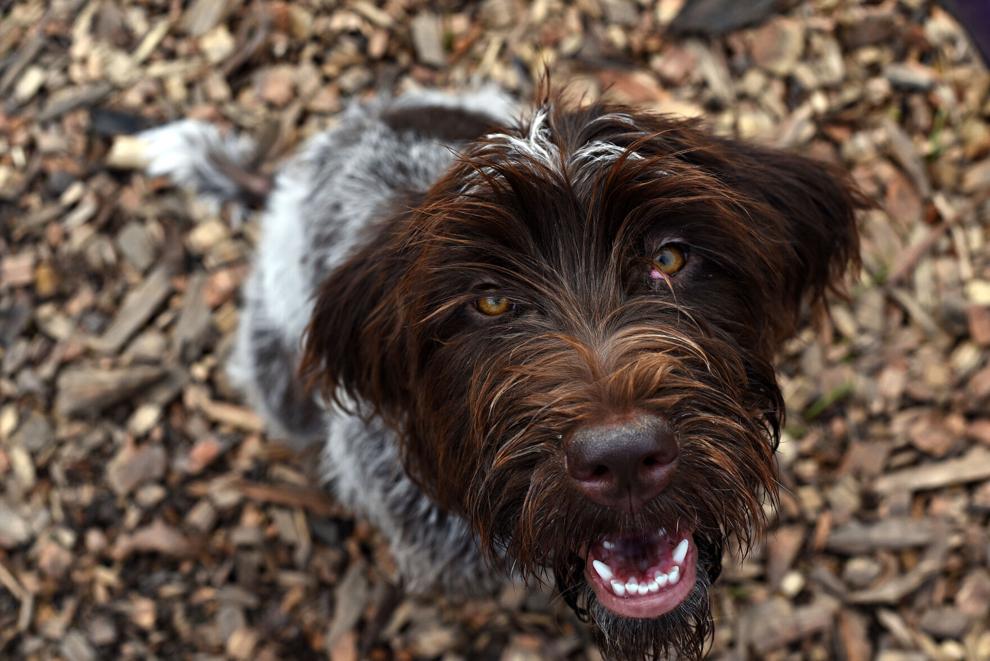 "Many dogs experience separation anxiety", Dodds explains, pointing to trial days as an easy way to ensure compatibility. Exposing dogs to new situations — particularly socializing with unfamiliar dogs and humans — ultimately makes them more comfortable and well adjusted.
"The more exposure dogs get to different situations the more they are able to handle transitions," Dodds explains. She encounters clients whose dogs are afraid of loud noises (thunder) and traffic (hello, honking horns) and remains firm in her approach: the only way to break these associations is through positive exposure. Which is where Dodds and her team come in.
Teamwork abounds
"People love pets, and people love working with pets," says Dodds, who has more than doubled her staff since expanding. Her goal is to create a fun, easy-going environment in which to work, and she prioritizes paying a living wage. "I want people to make a career out of this job, not just have it be a dead end," she explains
While passionate applicants abound, Dodds uses the "working interview" to experience first hand how a potential employee will interact with the dogs. To date, she has found "some really awesome people," who possess common sense, smart reaction time and an even-tempered personality. "Dogs are so in tune to people's energy," Dodds acknowledges, making calm, motivated individuals the best fit.
Looking ahead
Love your pooch enough to leave them? Schedule your trial visit at Love Us and Leave Us today and get the ball rolling.
"If your family's schedule is about to change (think back to work, back to school), helping your dog transition to daycare now — before everyone is out the door — gives them a chance to establish their own routine," Dodds says, which means they are less likely to notice the change in your routine. Plus it eliminates the stress of sudden change.
Daycare not an option? Begin reintroducing your dog to their crate now.
"Start with short stints, while you are home and close," Dodds explains, and work your way up to an hour's worth of errands (while Fido gets a special treat or toy). "You've got to build up to that big, long, eight-hour day," says Dodds of how to properly prepare your pet for transition. Gubelman couldn't agree more. "Renee runs a fantastic business: she is amazing and her staff is friendly, helpful and very happy to answer my questions."
Visit Love Us and Leave Us online at loveusandleaveus.com. To contact the Pittsfield location, at 1525 West Housatonic St., call 413-464-9200 or email luludogdaycare@gmail.com; to contact the Lee location, at 915 Pleasant St., call 413-394-5823 or email luludoglee@gmail.com.