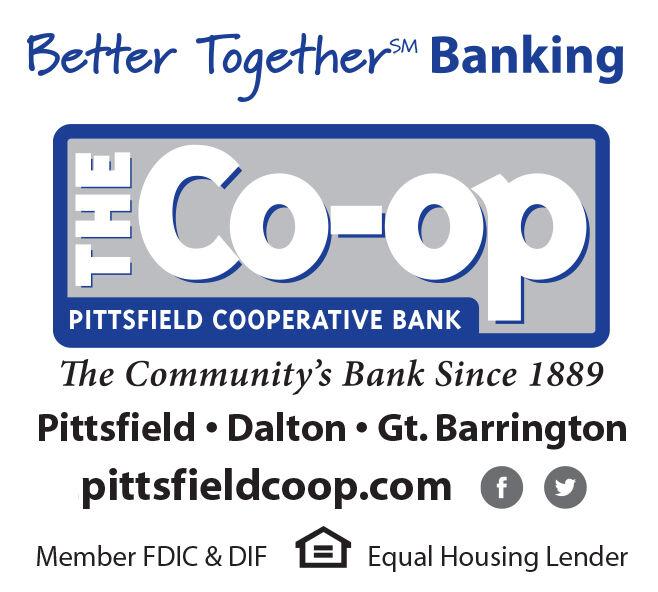 PITTSFIELD, Mass. — Pittsfield Cooperative Bank — The Co-op — once again is participating in the annual Toys For Tots Christmas toy drive, which is sponsored by the U.S. Marine Corps.
The bank will be collecting new, unwrapped toys at all four Co-op branches: 70 South St. and 110 Dalton Ave. in Pittsfield; 431 Main St. in Dalton; and 325 Main St. in Great Barrington.
The Co-op has been involved in Toys For Tots for the past five years because officials saw a growing need and wanted to give back to the community they've been a part of since 1889.
"As a local bank, we play an important role in giving back to the communities we serve. We are committed to doing our part to help bring a little hope and some smiles to these kids this Christmas," Pittsfield Cooperative Bank President and CEO J. Jay Anderson said.
The Co-op has boxes in which customers and non-customers alike can drop off toys at all the banks' branches. The boxes will be in place through Dec. 9, although Toys For Tots will accept gifts right up until Christmas Day.
In addition to the general public, the employees of the bank are getting involved in giving. Staff members will be buying toys on behalf of the bank, as well as their own generosity, in order to get the boxes overflowing.
"I have asked the bank employees to start shopping," Anderson said. "We're happy to provide funding to help fill this need."
Long-time contributor
The Marine Corps has led the Toys For Tots campaign since 1947, and that is supported by the different local Marine Corps League Detachments throughout the country.
Christopher Keegan, a member of Marine Corps League Detachment 137 in Pittsfield, has been running the Toys For Tots program for Berkshire County for the past seven years.
Keegan said he has been involved with the Toys For Tots campaign since he first joined the League. He said he was "told in typical Marine Corps fashion" that he would be taking over the Toys For Tots program. He said it's a role he has enjoyed.
"I've been involved in the community almost my whole life here. I was the program director at the Boys and Girls Club for many years. I coach high school baseball. And I'm an employee at the sheriff's office," he said.
As my wife says, 'when giving a toy, it's coming with a little more of their heart,'" Keegan said. "Plus, all toys stay in Berkshire County,"
He said he makes it his goal each year to honor every request that's made to the program. It gets a little more challenging as the program continues to grow.
"It's gone up a few hundred kids each year," Keegan said. "Last year, we got toys for just shy of 3,000 kids. We also deal with a dozen or so nonprofits that submit orders, as well as independent families who will register online."
Families who register online to receive gifts will travel to the Berkshire County Sheriff's Office warehouse at 467 Cheshire Road in Pittsfield. Those families must show a form of ID, and then they'll receive their gifts. Toys For Tots volunteers also will deliver gifts to people who do not have transportation.
This is 'a special time'
The toys will be collected at The Co-op, as well as 145 other locations throughout the Berkshires region. People can drop off their toys and gifts at area restaurants, convenience stores, and schools. Some of the local schools even do intra-school challenges to help drive donations. Even some of the larger employers, which normally don't get a lot of foot traffic, will be doing their own toy drives for the season.
"This time of year is special. It's the sense of community it creates, a sense of togetherness permeates the season and is not lost among our friends, neighbors and employees at the Pittsfield Cooperative Bank," Anderson said.
If you're wondering what kinds of gifts to give to the Toys For Tots campaign, Keegan said there's no restriction on what to give, as long as they're age-appropriate for anywhere from newborns to 12 – 14-year-olds.
"The older kids are into crafts or science types of projects," Keegan said. "Or any type of sports like soccer, soccer, basketball, volleyball."
Finding ways to succeed
Toys For Tots doesn't only get its donations from the toy drive, which is from late October through Christmas Eve. The Marine Corps League Detachments also have fundraisers to buy toys and supplies.
In the past, the League has staged a motorcycle ride, musical bingo and a pancake breakfast to help generate donations of toys and money.
This year, there are some concerns about whether there will be enough toys for the season in general, let alone for the Toys For Tots campaign. The supply chain disruption has a lot of people worried.
"We will adjust to that as needed," Keegan said. "And believe me, as a Marine, we'll find a way to win this battle."
The Co-op is encouraging people to stop by and drop off their donations, even if they don't have any bank business at that particular time. They can leave their donations in the box or through the drive-up window.