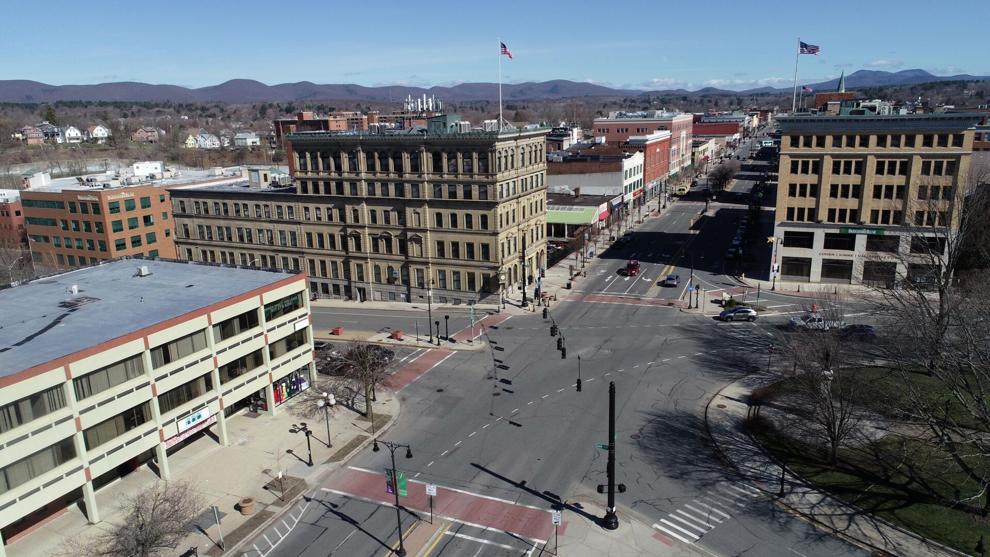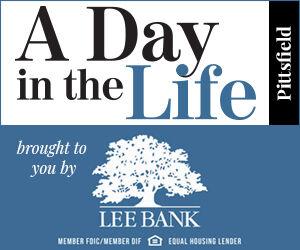 PITTSFIELD, Mass. — While the latest U.S. Census data shows that thousands are flocking to big cities like Seattle, Fort Worth and Denver, for the last few years there's been a movement toward smaller cities like Pittsfield, Massachusetts. Located in extreme western Massachusetts nestled in the Berkshires, the town of 42,000 is seven miles east of the New York border.
Early in 2020, many rural and suburban areas began to show increases in local real estate markets, while megalopolises such as New York and San Francisco, experienced declines in the market. Although some attributed the flight to the COVID-19 pandemic, many real estate professionals saw first-hand that it was much more than that.
Gallup, an analytics and advisory company, conducted a poll in late 2020 on where Americans preferred to live. Nearly half of the respondents said they'd like to live in a small town or rural area. That response was a nine percent increase over the 2018 poll asking similar questions.
jump in this preference compared to 2018.
The type of community that showed the largest decline was suburban areas with a dip from 21 percent in 2018 to 16 percent in 2020.
When probed further to tell why they preferred small communities, a major appeal was economic opportunity and jobs.
That's where Pittsfield shines.
As the center of the Berkshires, Pittsfield has proven to be an attractive spot for business. With more and more employees stressing quality of life issues as reasons to choose where to work, the amazing Berkshire lifestyle with world-class cultural attractions, year-round outdoor activities, and fast access to major East Coast markets is a draw.
Pittsfield is a short drive from many destinations -- less than an hour from Albany, New York, about an hour from Springfield, Massachusetts and less than an hour from Bennington, Vermont.
As the economic hub of the region, customers and employees come from across the Berkshires to locate there, according to data from the city of Pittsfield. The largest manufacturing, health care and retail businesses are in Pittsfield.
Designated one of the Cultural Districts in Massachusetts, Pittsfield's downtown, known as the Upstreet Cultural District, has a vibrant variety of music, dance, theater, community festivals, and celebrations, including two acclaimed professional theaters — the Colonial Theatre, part of Berkshire Theatre Group, and Barrington Stage Company — presenting a wide array of performances. Pittsfield also has a lively visual arts scene with public art (Artscape), flourishing galleries, artist studios, cooperatives, and the monthly First Fridays Artswalk. Cultural festivals include 3rd Thursdays, the WordXWord Festival, Pittsfield CityJazz Festival, 10X10 Upstreet Festival, among others.
A favorite among townspeople is a satellite Museum Exhibit called a MOMU on display in the Lee Bank Pittsfield and Lenox offices. Bank officials invite people to stop in and gain knowledge about the ocean and its inhabitants.
Downtown Pittsfield has a burgeoning eclectic mix of restaurants with cuisines from four different continents. These exciting cafés have breakfast, lunch, and coffee covered, and many in the downtown dining scene offer service late into the evening. Many also feature live music.
But what often sets small communities apart from their larger counterparts are the personal touches.
Lee Bank has several locations in the area, but each one is connected to the communities' strong roots.
If the last two years of the pandemic demonstrated nothing else, it showed the care and commitment of small-town merchants.
"During the height of the pandemic we saw little foot traffic in our lobby's and on North Street," said Gina Vallone, Branch Manager with Lee Bank. "People resorted to our electronic banking channels, and we saw a huge uptick in online banking, mobile banking and bill pay being utilized. How our customers want to interact with us to fit their lifestyle matters to us and we offer a more hands-on approach being a smaller community bank. We are more there for our customers in meeting their needs. The way we communicate with others during challenging times is a key factor in keeping business as usual and fulfilling their needs.
"Ironically it allowed our relationships with customers to flourish. SBA rolled out the Payroll Protection Program and we began implementing it immediately."
"With the volume of inquiries, it was critical to know our customers. Lee Bank prides itself on a long history of serving and getting to know its customer base. In addition, we found many new customers as we tried to simplify a somewhat complex and evolving process. We took a team approach where branch staff collaborated with commercial lenders to ensure our customers can leave their lights on and meet payroll on a continuous basis," Kevin Bisaccio, Commercial Lender with Lee Bank, added.
The bank staff and customers found different ways to communicate — by email, electronic banking, and over the phone. The customers found a lot of these channels to be quicker and more convenient as some work from home, but, at the same time, if there were any questions or a need for in-person services the branch staff was there to support them. The bank is sure some will return to the way they were, but some will also want to remain hybrid and maybe even work exclusively through email, phone, and electronic banking.
The pandemic also had a profound effect on local retailers, but many have bounced back stronger than ever with shelves fully-stocked with housewares, decor, clothing, jewelry, toys, one-of-a-kind local handmade items, candles, art, and much more that you won't find in the big box stores. There's a strong sense of keeping dollars local.
A 2018 story in Forbes magazine looked into small cities and towns that were thriving economically, with many of the featured areas attracting companies to set up shop due to their relative affordability. Aside from attracting people and businesses with lower costs and job, the Forbes article rattled off a few factors that help smaller cities continue to expand, including having access to technology, quality education, and work-life balance. Such factors aren't just simple amenities to add, but "only those small cities able to assemble the right mix of talent, market focus, and civic cooperation will succeed," the authors wrote.
A 2019 Walton Family Foundation analysis of the "Most Dynamic Micropolitans" echoed similar themes. The foundation defines a micropolitan statistical area as a location that comprises of "one or more counties with at least one city with more than 10,000 but less than 50,000 in population." A small town is considered more dynamic if it shows growth in jobs, income and wages, and employment within new businesses.
Areas that were thriving in the metrics reviewed were those that "capitalized on location advantages" – whether that was in the form of recreation and tourism or by tapping the expertise and resources of its citizens.
Bisaccio stressed that turning lemons into lemonade is part of the town's success. "If I had a crystal ball five years ago, I would have placed even more emphasis on technology for my customers who were not so tech savvy."
"At Lee Bank, we pride ourselves on educating our customers on borrowing, investing, saving, so I would have more focus on technology and evolving electronics channels in banking," Vallone said. "Advice to ourselves and others is that we have all learned the importance of technology and we would encourage anyone, no matter what level of technical knowledge they may have, to make sure that they expand their skills and knowledge of technology."
Bisaccio also reflected upon the many positive activities going on in Pittsfield. "For example, the YMCA is kicking off an extraordinary expansion which is sure to offer Pittsfield and beyond many new and exciting opportunities to improve health, quality of life and wellbeing. Our Pittsfield office has been excited to be involved in this impactful project. Lee Bank is very enthusiastic about the future of Downtown Pittsfield."
Pittsfield encourages anyone reading this article to come experience all it has to offer. It is a great place to live, work, and play. Downtown has had major streetscape projects, parking improvements and marketing initiatives that allow residents and visitors to business, shop, dine, work, live, be entertained, and enjoy recreational activities.
---
101 Restaurant & Bar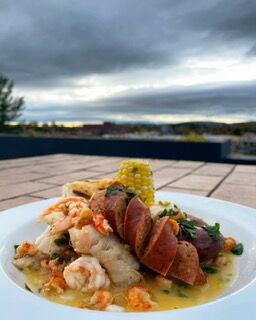 Part of the McNinch Restaurant Group
2nd floor of the Holiday Inn, 1 West St., Pittsfield
413-553-2251
101 Restaurant & Bar is a brand new restaurant. Their southern inspired menu is unique to the Berkshires, but there is something for everyone on the menu. Their cocktail list is also exciting and should be seen. The menu is the first thing that stands out, but the staff is also a central focus at 101 Restaurant. The restaurant works with their staff to help them advance, and offers health insurance as well as profit sharing.
---
Ayelada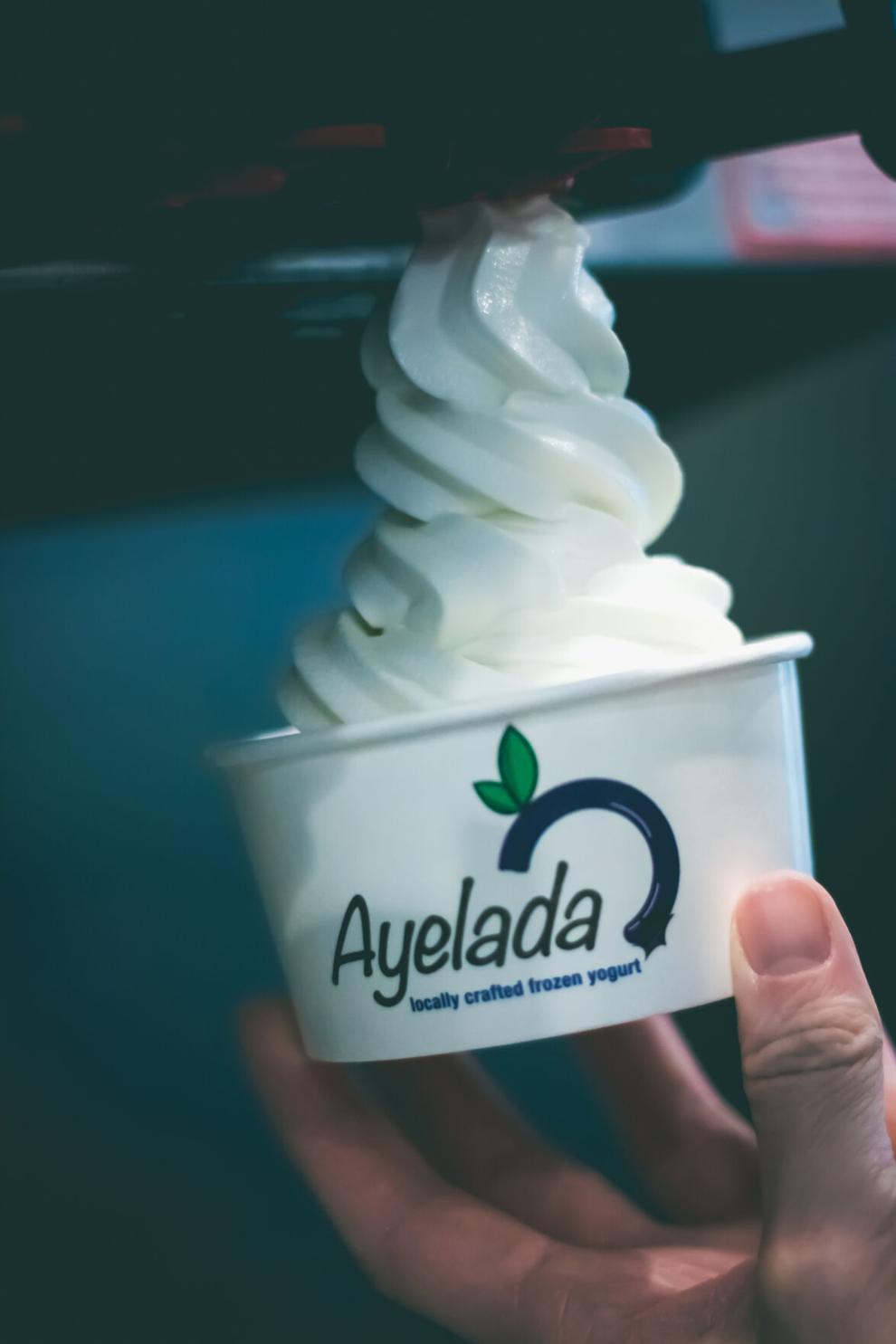 505 East St., Pittsfield
413-344-4126
Opened in 2013, Ayelada is still the same great small business that centers their whole brand around being fresh, local and real. They continue to offer homemade frozen yogurt and vegan frozen yogurt (made with their own homemade coconut milk). The original variety is still the most popular with its sweet and tart flavor, but they continue to offer over 100 additional flavors, and continue to come up with new regular and seasonal flavors. They also offer specialty toppings that complement their many flavors. They are vegan and allergy friendly and offer gluten- and dairy-free options.
The yogurt is made onsite daily with milk and yogurt from local farms. Supporting local businesses and farms is very important to the company, whether it be Mapleline Farm for milk, or Sidehill Farm for yogurt. Bola granola, Bartlett's donuts, 6 Depot coffee, Ioka Farm maple syrup and fresh picked raspberries from Lakeview Orchard are a few of their locally sourced toppings and flavors. Their newest addition is Giuseppe's Wild Mountain Honey from Windsor, Mass.
In addition to their dairy and non-dairy yogurt options, they are now offering homemade soft serve ice cream on the weekends (Friday night through Sunday), which is made fresh with Mapleline Farm milk and cream. A great, healthy treat all year round!
---
Berkshire Family YMCA - Pittsfield Branch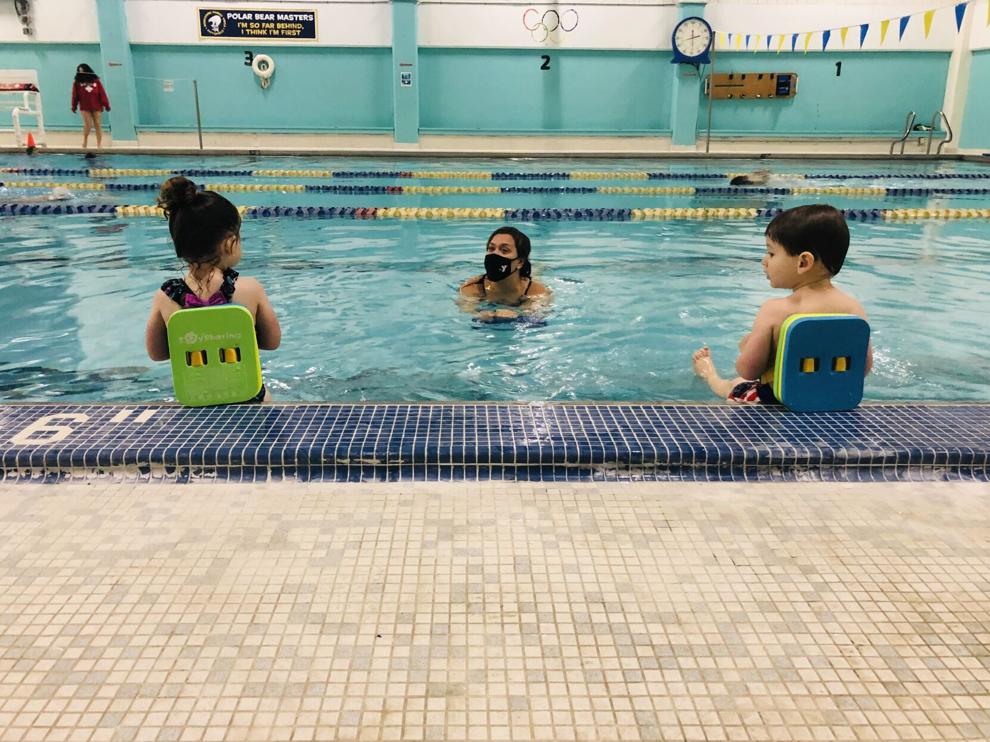 292 North St., Pittsfield
413-499-7650
facebook.com/BerkshireFamilyYMCA
instagram.com/berkshirefamilyymca
Serving individuals and families from cradle to cane, the Y is one of the nation's leading nonprofits strengthening communities through youth development, healthy living and social responsibility. Throughout Berkshire County and Southern Vermont, Berkshire Family YMCA hosts three year-round facilities, including its downtown Pittsfield location for over 135 years, and 15+ off-site child care and program locations. BFYMCA welcomes all and, with demonstrated need, offers financial assistance to ensure everyone has access to the Y. At the Y, you will have opportunities to connect with new people, develop new skills and explore new interests, you'll discover new passions and a greater sense of purpose. Programs offered at the Pittsfield Branch — currently fully open while undergoing a $12.4M renovation to add a new basketball court, indoor walking track, upgraded fitness center and increase child care slots in new child care wing — include adult and youth swim lessons and teams in the 25-meter pool; lifeguard, CPR and first-aid training and certification; infant to school age care and preschool; pool birthday parties; year-round youth enrichment and sports activities; water aerobics; fitness center with machines for cardio, Nautilus, rowing, bikes and free weights; cycling classes, family engagement events; family reunification services and supervised visits; Kids Night Out; SilverSneakers; group fitness classes; summer youth programs; yoga; community events; golf tournament fundraiser; volunteering and more!
---
Berkshire General Store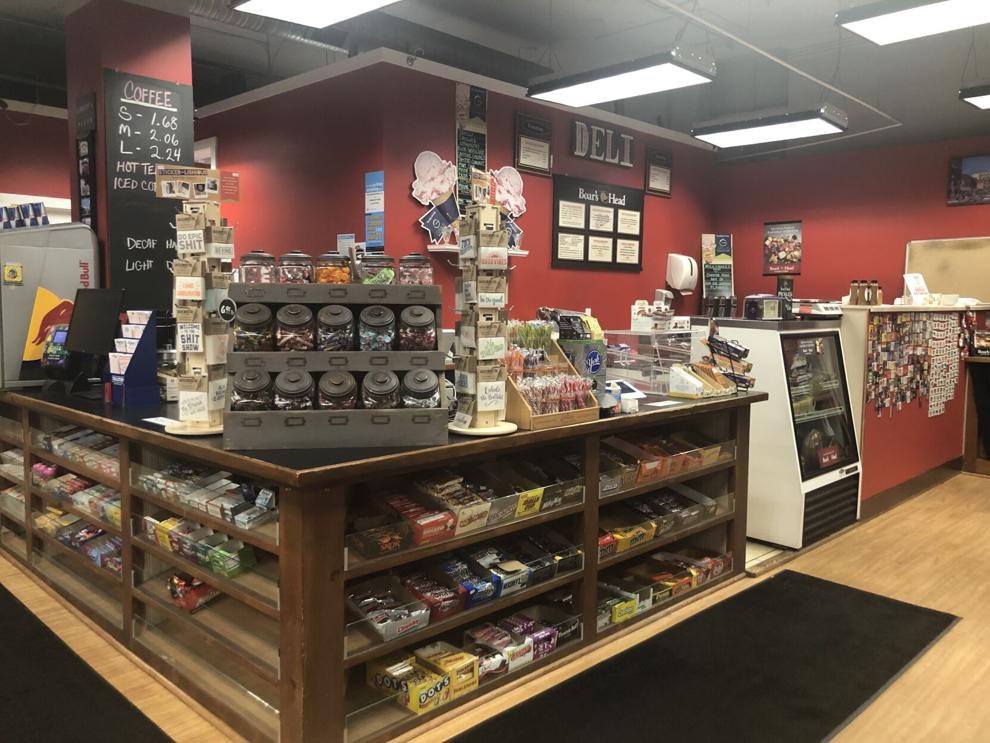 75 North St., Suite 110, Pittsfield
413-347-9554
Facebook: BerkshireGeneral
Instagram.com/berkshiregeneral
Berkshire General Store is a store of many things: half deli/convenience store for your breakfast, lunch and snack needs, half gift store offering puzzles, baby gifts, toys for all ages, BlueQ everything, novelty gifts and more. They're looking to bring back pizza Fridays in the new year.
---
Berkshire Innovation Center
45 Woodlawn Ave., Pittsfield
413-449-1100
facebook.com/berkshireinnovationcenter
instagram.com/berkshireinnovationcenter
The Berkshire Innovation Center is open for business. They would love to host your next meeting in one of their many interactive training and conferencing spaces. In addition, they have shared access to R&D facilities and equipment and advanced technology for local manufacturers. Member companies receive a discount on space rentals, equipment training and usage. The Berkshire Innovation Center's mission is to accelerate the innovation and growth of existing companies in the region, with the ultimate objective of spurring economic growth, and investment. They do this by convening and connecting people and companies to share ideas, technologies, and best practices, by offering programs that promote learning and spark curiosity to attract, engage, and retain people in technology-led career paths, and by providing research and innovation space for people and companies to explore new technologies.
---
Berkshire Museum
39 South St., Pittsfield
413-443-7171
Located in the heart of Pittsfield, Berkshire Museum combines art, science, and history in ways that spark creativity, inspire innovation, and celebrate a life-long love of learning. With special exhibits and rotating collections that explore the human experience, an aquarium filled with aquatic and reptile friends, exciting special events each month, and engaging weekly programming for all ages, there is so much to see and do. From Chow Time in the aquarium and WeeMuse Art Crawls to after-school Robotics Club and Teen Marine Biology programs to adult learning opportunities and special community events, there's something for everyone at this not-to-be-missed destination. Explore our beautifully updated second floor with fascinating new exhibitions, two new learning spaces, and convenient amenities.
Explore culture, curiosity, and community at Berkshire Museum. Open daily. Plan your visit today!
---
Berkshire Nautilus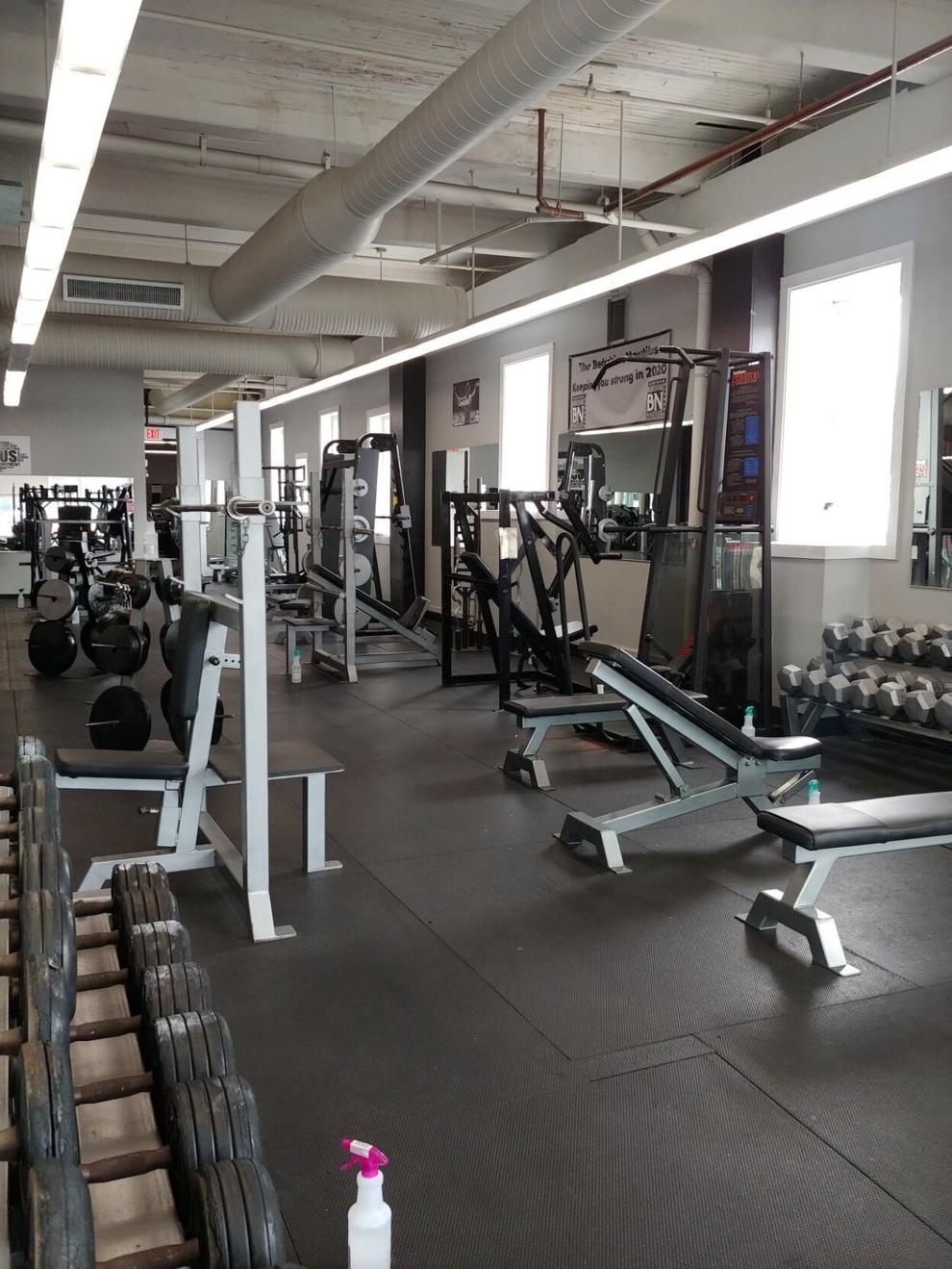 42 Summer St., Pittsfield
413-499-1217
facebook.com/berkshire.nautilus
Berkshire Nautilus is committed to keeping you healthy with the most equipped gym around! They offer free babysitting; a fitness Store; 25 weekly classes; friendly and quality staff; frequent delivery of state of the art equipment, and locker rooms with hot tubs, saunas and steam rooms.
Berkshire Nautilus offers a seven days "try us" on us. Their facilities are 100% COVID-19 compliant and have plenty of parking — no excuses not to join!
---
Boys & Girls Club of the Berkshires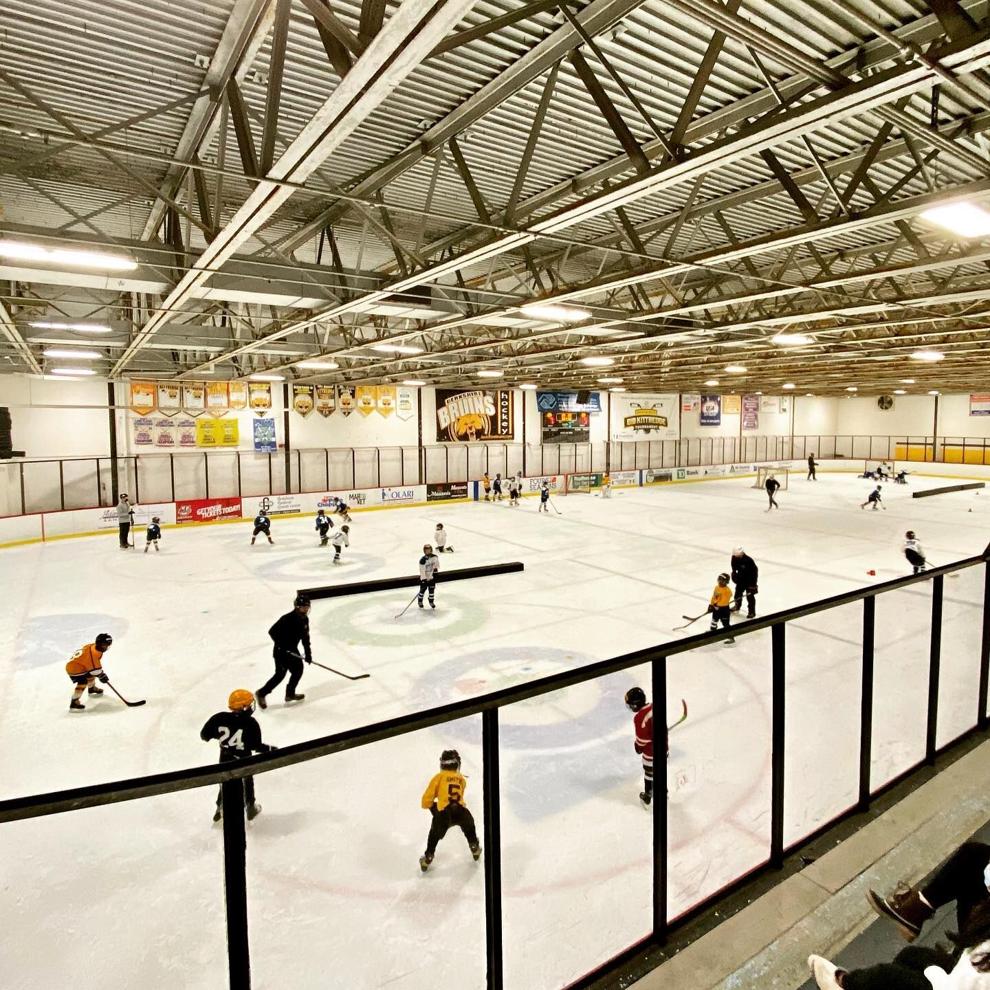 16 Melville St., Pittsfield
413-448-8258
Instagram: @bgcberkshires
Facebook: bgcberkshires413
Youth thrive in the supportive and safe environment of the Boys & Girls Club of the Berkshires and benefit from the adult role models of staff and volunteers. They have staff that can form caring relationships with our youth; they visit area schools working with teachers and counselors as needed.
The Club provides life-enhancing programs with character development experiences and focuses on healthy lifestyles and relationships, homework support, team building, athletics, and more. They offer a leadership group called Keystone, where high school students volunteer at the club. They have a Smart Girls program, which promotes healthy attitudes and life styles among girls ages 8-16. The third floor of their facility is the vocational floor, where members can register for cooking classes, or they can learn to sew. Not only are they a walk-in youth facility, but they also have an after school program and a pre-school program where licensed Early Education & Care teachers ensure a positive, supportive educational experience for all children.
In addition, the facility on Melville Street is the largest single-site Boys & Girls Club in the country, with over 120,000 square feet. With their four basketball courts, they offer a house basketball league, a travel basketball league and host many basketball tournaments. With the 25-yard indoor pool, they are the home facility for the high school swim teams in the area, as well as the home facility of the Boys & Girls Club Swim Team, The Gators. The ice rink is home to the Berkshire Bruins Hockey Program, the high school hockey league, and during a typical non-COVID year, is the go to place for public skate on the weekends
---
Carr Hardware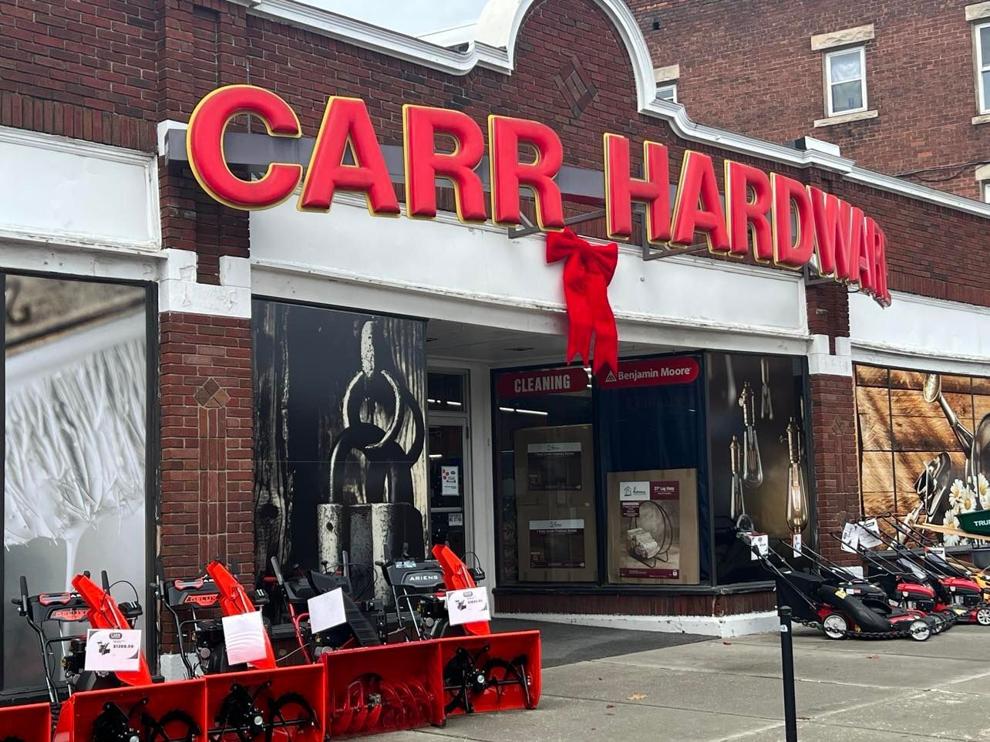 547 North St., Pittsfield
413-443-5611
stayconnected@carrhardware.com
instagram.com/carrhardware1928
Family owned and operated here in the Berkshires for 93 years, Carr Hardware has friendly, helpful local folks who are experts in their field. They stock great practical gifts, and with over 38,000 items in stock, there's plenty to choose from. Let them help with all your home improvement projects.
---
Circa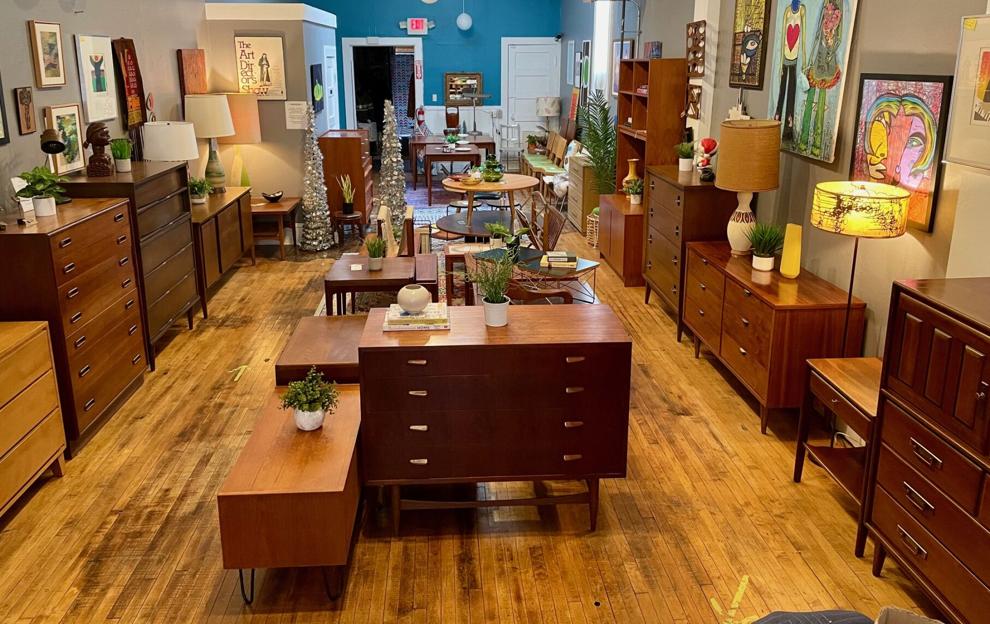 436 North St., Pittsfield
413-445-7200
Circa carries the largest selection of Mid Century and Danish Modern furniture and lighting in the Berkshires. The store, which has been in business for ten years, also carries vintage home decor, local and estate art and vintage clothing. They carefully select their inventory so that they can provide their customers with the best in quality and design.
---
Clark Vintage Lighting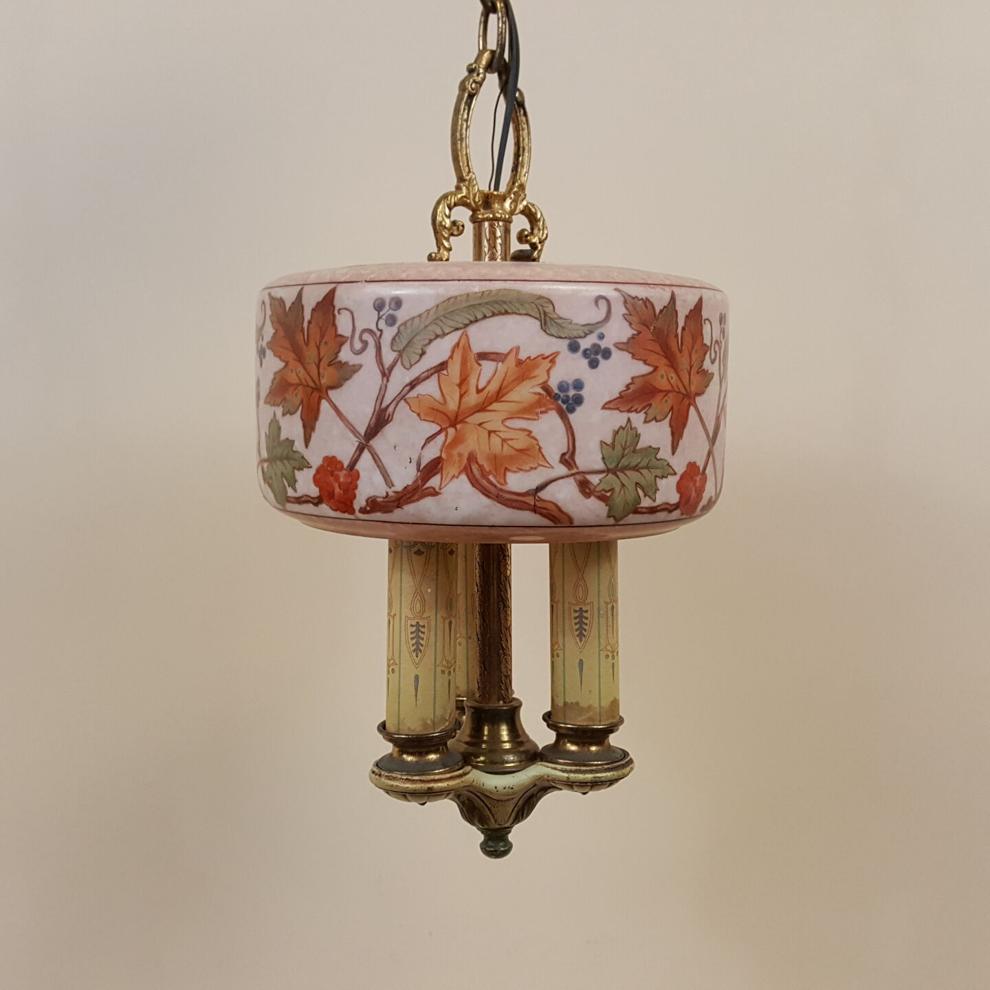 342 North St., Pittsfield
413-344-4491
facebook.com/ClarkVintageLighting
instagram.com/clarkvintagelighting
Clark Vintage Lighting is one of the last companies specializing in the restoration of antique lighting. They are constantly adding new inventory. The only way to see it is to stop in and take a look around.
---
CRUST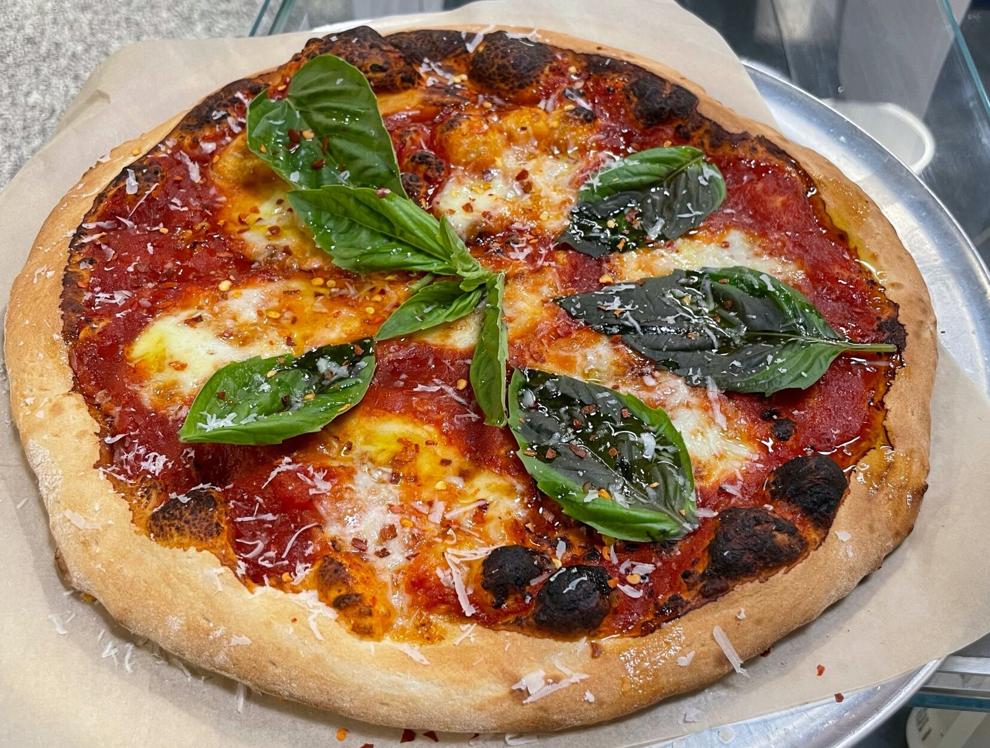 505 East St., Pittsfield
413-464-7977
Instagram: @crustpz
CRUST pizza starts with a handcrafted dough made in-house using Italian flours and old-world techniques which results in a flavorful thin, airy crust with a soft crunchy bite. All sauces are made fresh each day including organic red, pesto made with fresh basil and white mushroom. True to their Italian roots, they make their own meatballs, and they offer the highest quality salami, hot and sweet Soppressata, large format pepperoni cups and sausage. Fresh vegetables including locally farmed cremini and shitake mushrooms are roasted each day, and their cheese is made with just a few natural ingredients and are from the finest domestic and international sources.
After the oven, they offer dozens of finishing touches including fresh basil, parmesan and pecorino cheese, truffled pecorino, extra virgin olive oil, hot truffle sauce, Mike's Hot Honey, black truffle oil and salt and house ranch dressing.
Their pizza was voted "Best of the Berkshires" in 2021, just 14 months after they opened on 8/31/20. The Buffalo Chicken and Chicken Bacon Ranch pizzas — which are accompanied with house ranch made with fresh herbs — are a must try!
CRUST is vegan friendly and offers dairy- and gluten-free options.
---
Dwyer-Wellington Family Funeral Homes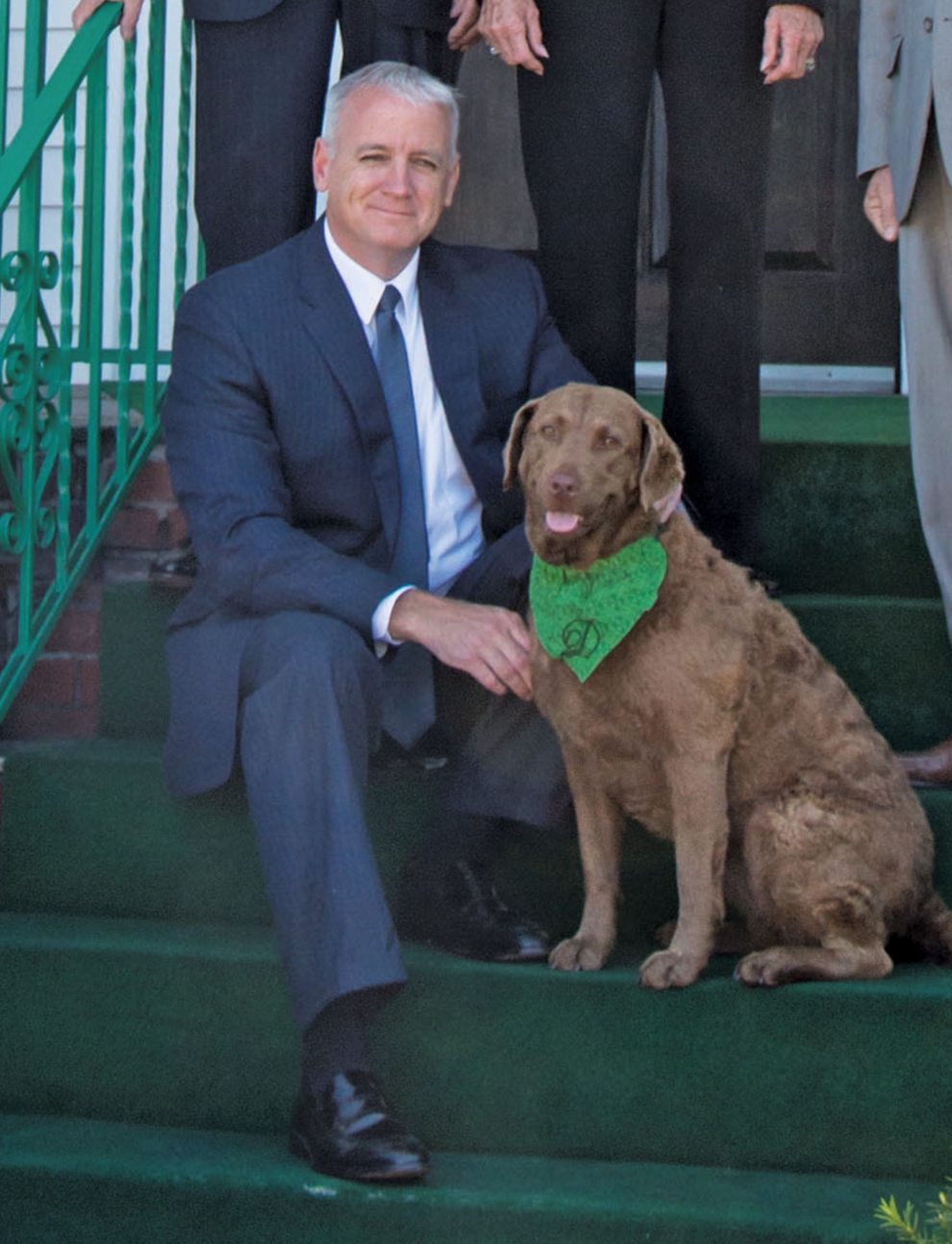 220 East St. and 776 North St., Pittsfield
525 Main St., Dalton
413-442-5094
The Dwyer-Wellington Funeral Homes offer a wide range of funeral related services, from prearrangement, cremation and memorial service, to navigating grief and crafting a unique end of life celebration. There are many ways to honor the memory of your loved ones and Dwyer-Wellington Funeral Homes are here to help you find the perfect way to celebrate them. Their staff is here every step of the way to make this process as easy as possible.
Family-owned and serving the community since 1904, Dwyer-Wellington Funeral Homes consistently takes home the Best of the Berkshire award for Best Funeral Home, year after year.
---
Eagles Band Inc.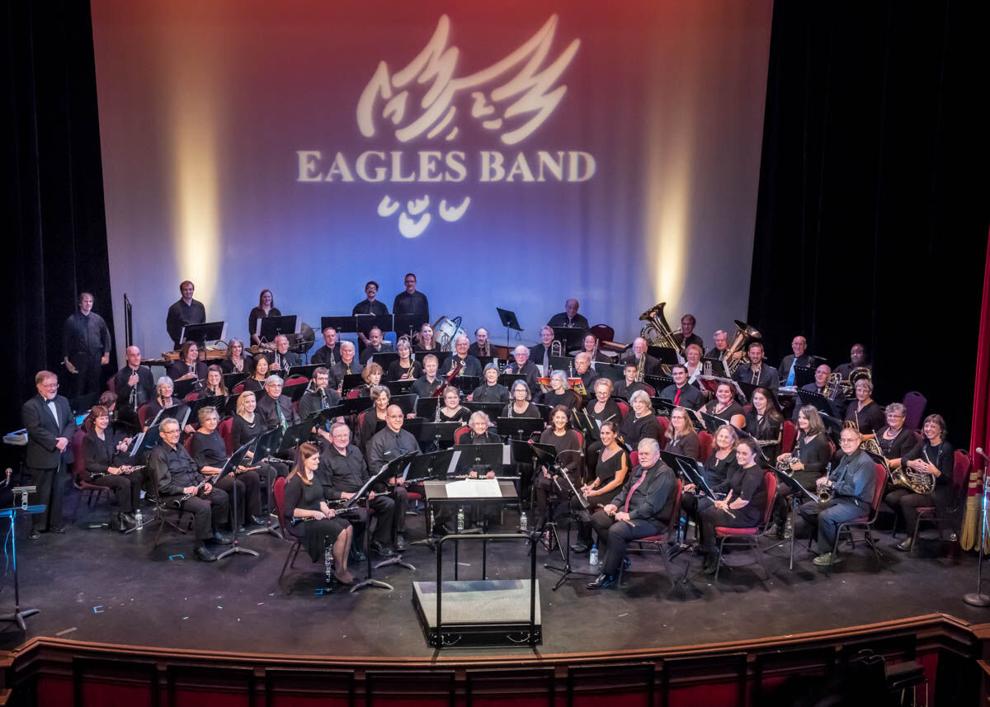 P.O. Box 1946, Pittsfield
Rehearsal/indoor performance space at the First United Methodist Church, 55 Fenn St., Pittsfield
413 442-2782
facebook.com/Eagles-Band-Pittsfield-MA-118888731526037
The Eagles Band is a community band and the longest continuing performance ensemble in Berkshire County, and will be celebrating its 86th anniversary in 2022. The band is devoted to the continued promotion of the community band concept, where anyone from any background can come together to make music and have fun. They also have the added benefit of sharing this fun and music with neighbors, friends and family. The band, currently numbering 65 active members ranging from 12 to 95+ years of age, is a fully volunteer organization with professional musicians, music educators, performance majors and amateur musicians who just want to play for the fun of it and to grow musically. The band offers music scholarships and mentors student musicians and nourishes a close relationship with local schools. The Eagles Band concerts are free to the public. The band is unique in that it also has several smaller ensembles that allow its members the opportunity to perform music of many different styles.
---
Greylock Federal Credit Union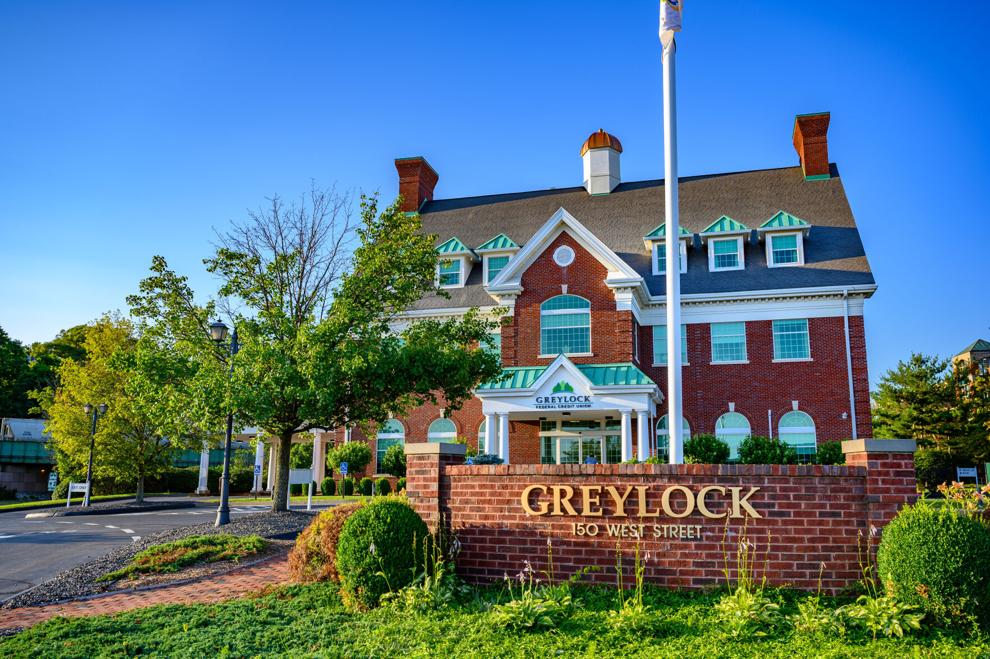 150 West St., Pittsfield
413-236-4000 | Toll Free: 1-800-207-5555
facebook.com/GreylockFederalCU
Greylock's dedication to providing personalized services and helping everyone in their community to thrive has helped the company be successful over the years. They started as a small credit union to help General Electric employees save their money back in 1935, in the heart of the Great Depression. Their people helping people philosophy has helped them weather a world war, multiple recessions and even the recent global pandemic. Today they serve roughly 94,600 Members, but remain dedicated to providing individual, personalized service for all.
Greylock's vision is to enable their community to thrive. This means Members and non-Members alike. In fact, they offer free and confidential financial wellness coaching, classes, and partner with various non- profits to help everyone and anyone to thrive. Lastly, they are grateful for the difference their employees make every day in the lives of their Members. Opportunity truly grows here.
---
Indulgence Salon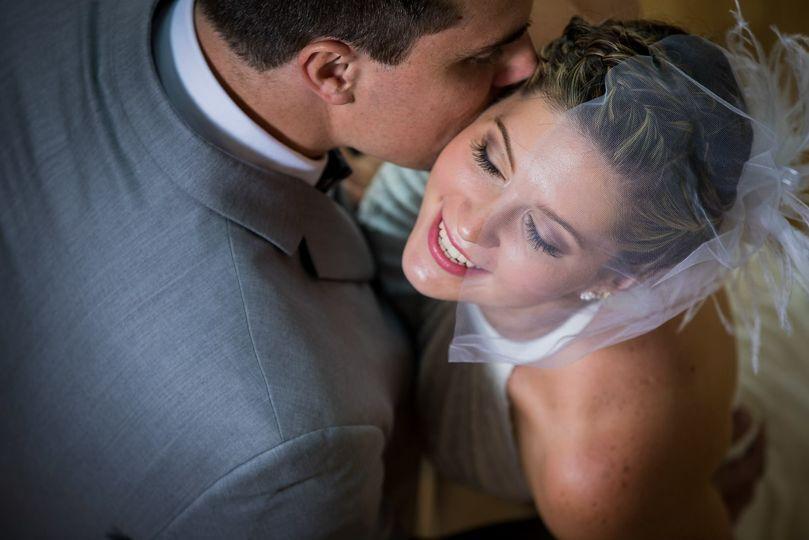 75 North St., Suite 160, Pittsfield
413-442-2233
facebook.com/IndulgenceSalonforMenandWomen
Indulgence Hair Salon started in February 2006.
They offer everything from the latest highlighting techniques hair extensions from tape in, sew in wefts, keralin, Relaxing Manicures and pedicures to a customized facial and lash extensions.
Wedding services for those who want us to travel as well as in salon.
Education from Redken 5th Ave Sam Villa, Vegas and various in salon education to keep up with the newest color and highlighting techniques.
---
KJ Nosh Catering Company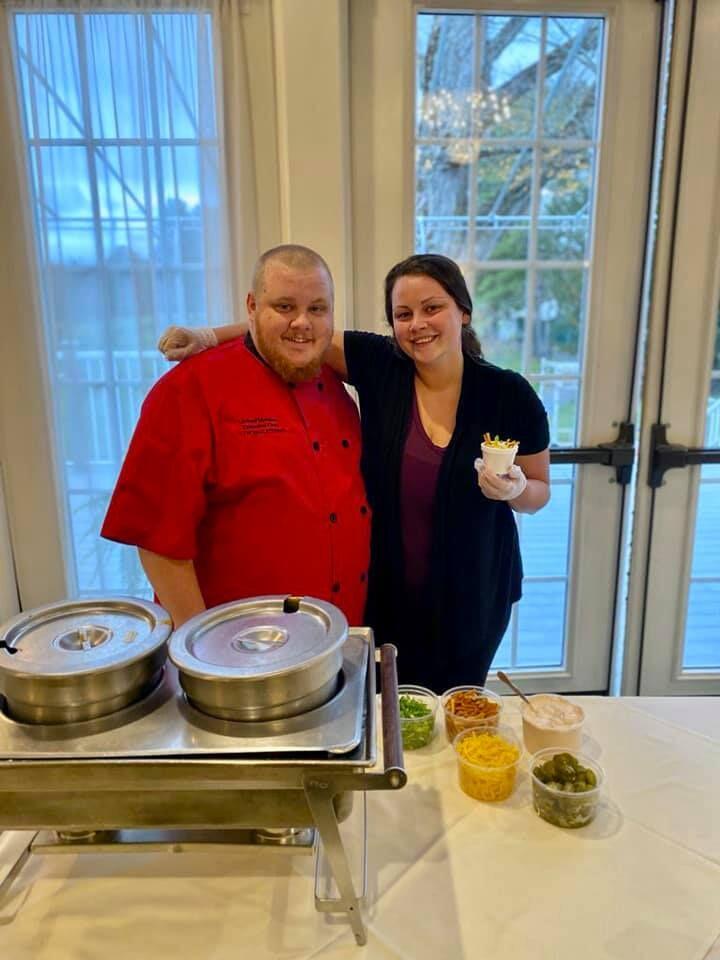 339 Tyler St., Pittsfield
413-464-9582
Facebook: @kjnosh
Instagram: @kjnosh
KJ Nosh Catering Company is a full service catering facility. They can handle everything from start to finish. They provide planning, organizing, rentals, food, beverage, service and staff, for backyard barbecues, clam bakes, community social events, weddings and everything in between. They service all of Berkshire County and beyond, including Vermont, New York, and Connecticut. Their fleet of trucks offer easy delivery and set up for all your catering needs.
They are expanding their capabilities to execute off site events flawlessly. Aside from having their own banquet facility, they have invested in new trucks, trailers, delivery vans and equipment to make them fully mobile to produce any event anywhere. They also offer takeout and delivery for individual or family meals to go.
---
Lee Bank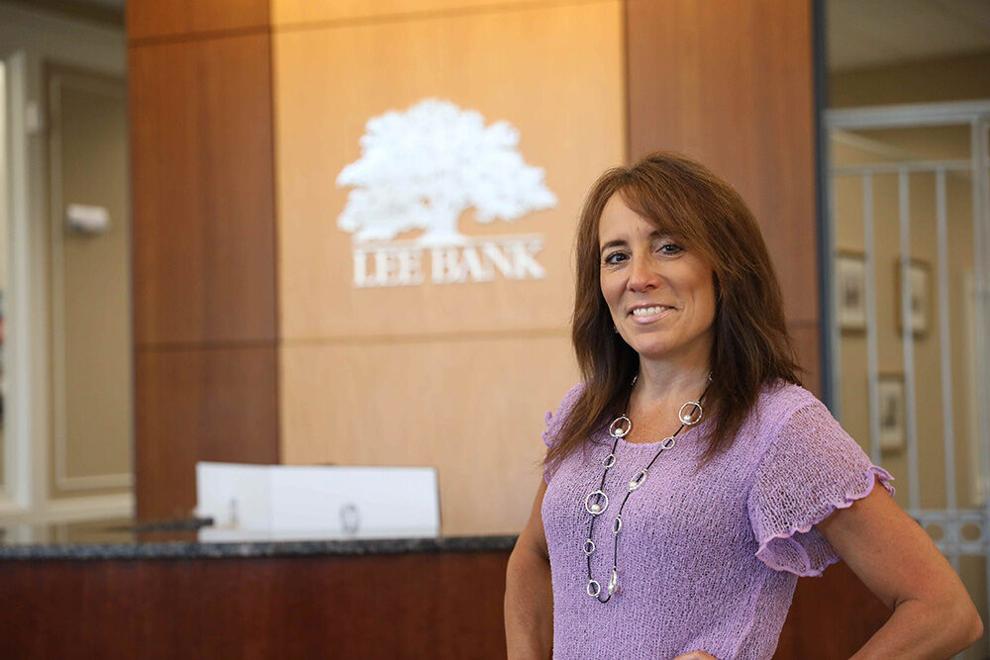 75 North St., Pittsfield
413-243-0117
Proudly serving all banking needs
Lee Bank has been proudly serving the Berkshires since 1852, providing all banking needs.
Currently, the historic banking institution encourages residents and visitors to learn more about the proposed significant expansion of IRS reporting requirements, which could infringe upon privacy. To learn more about privacy issues, financial planning and general banking needs, stop by the bank and speak to a knowledgeable customer service representative.
---
Martino Glass Company, Inc.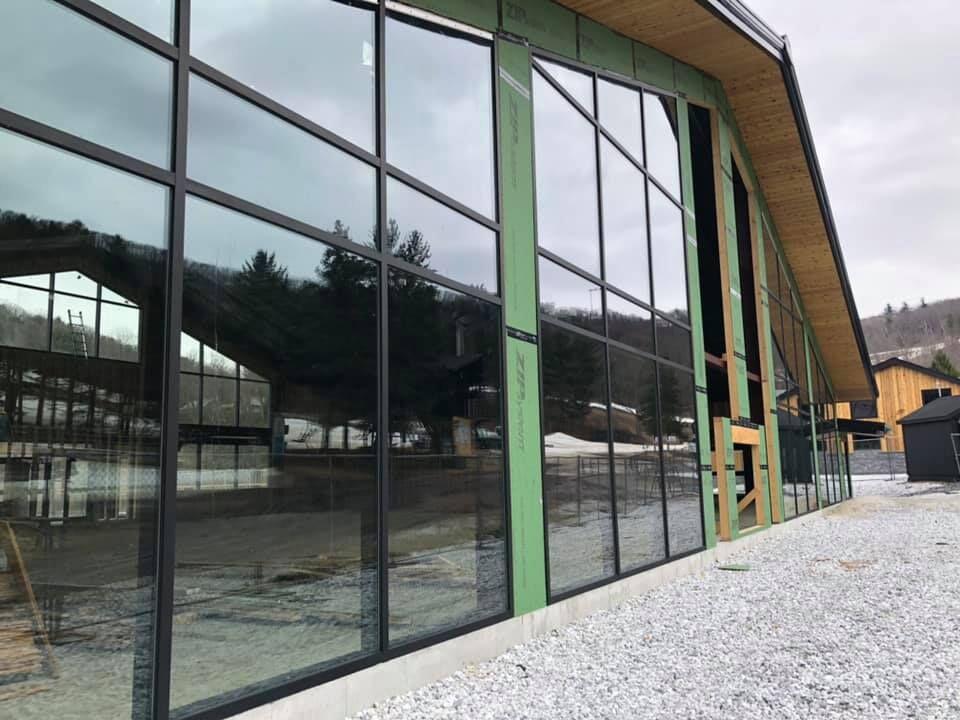 122 Tyler St., Pittsfield
413-499-0146
Martino Glass Company employees have, on average, over 20 years of experience in the glazing and construction field, allowing them to bring all of their experience to each project, small or large.
Recently, they have introduced multiple new product offerings for both residential and commercial customers, and can work closely with architects and contractors as well as home owners from start to finish to design and provide the perfect end product, on budget and on time. This past year they invested in a new edger, which allows them to do much more work in house with no need to rely on vendors from out of state.
---
Museum Outlets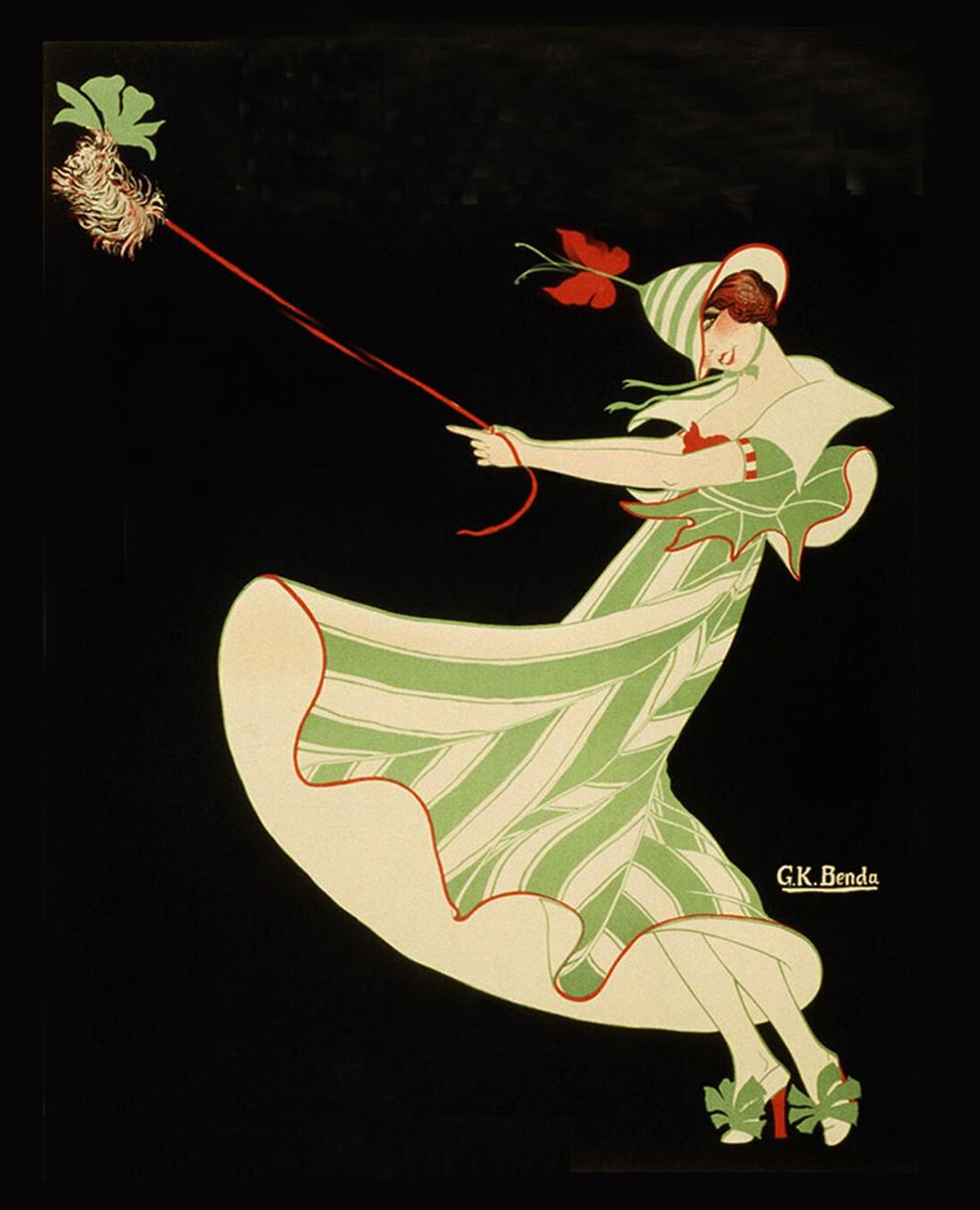 31 South St., Pittsfield
413-499-1818
facebook.com/Museum-Outlets-104050689394
When you are looking for something beyond ordinary, stop by the Museum Outlets retail store in downtown Pittsfield, on Park Square. As the outlet store for Museum Facsimiles, the shop offers an eclectic mix of stuff added to Museum Facsimiles products for a unique shopping experience.
The Museum Outlets staff strive to make a shopping experience that excites all the senses and has people coming back to see what is new!
---
MyCom Federal Credit Union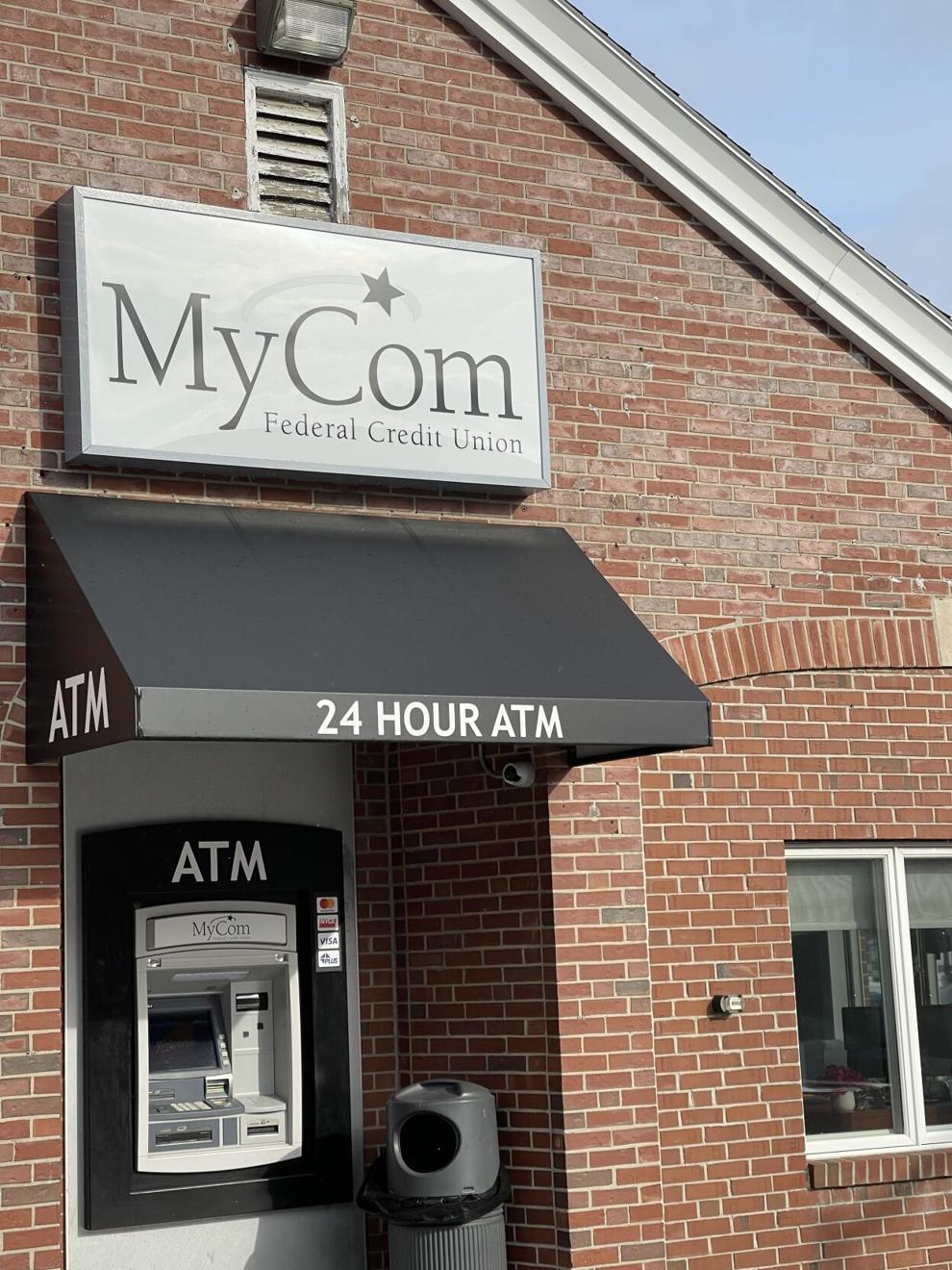 101 Fenn St., Pittsfield
413-442-6501
If you're in the market for a new vehicle, MyCom Federal Credit Union has the lowest rates in town. Visit their website at mycomcu.org or call 413-442-6501.
---
Quillard Bros. Garage Inc.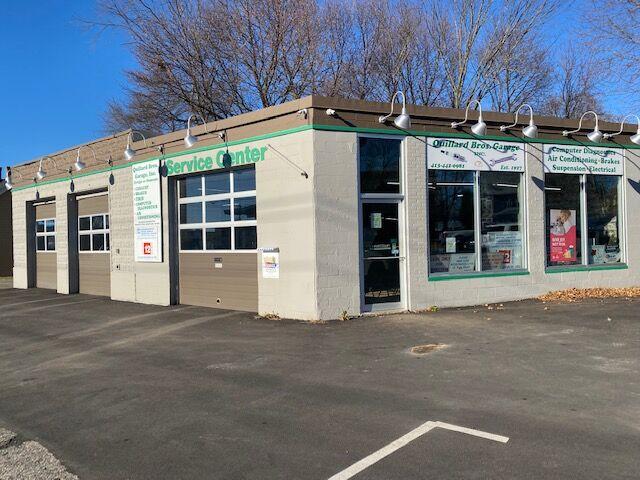 75 Tyler St., Pittsfield
413-442-0981
quillardbrosgarage@verizon.net
facebook.com/quillardbrosgarageinc
Family owned and operated — now in its third generation — since 1927, Quillard Bros. is your one stop shop for all of your automotive needs. Services offered include Massachusetts state inspections, brakes, tires, engine diagnostics, batteries, oil changes and much more.
---
RJ Stohr Diamonds & Fine Jewelry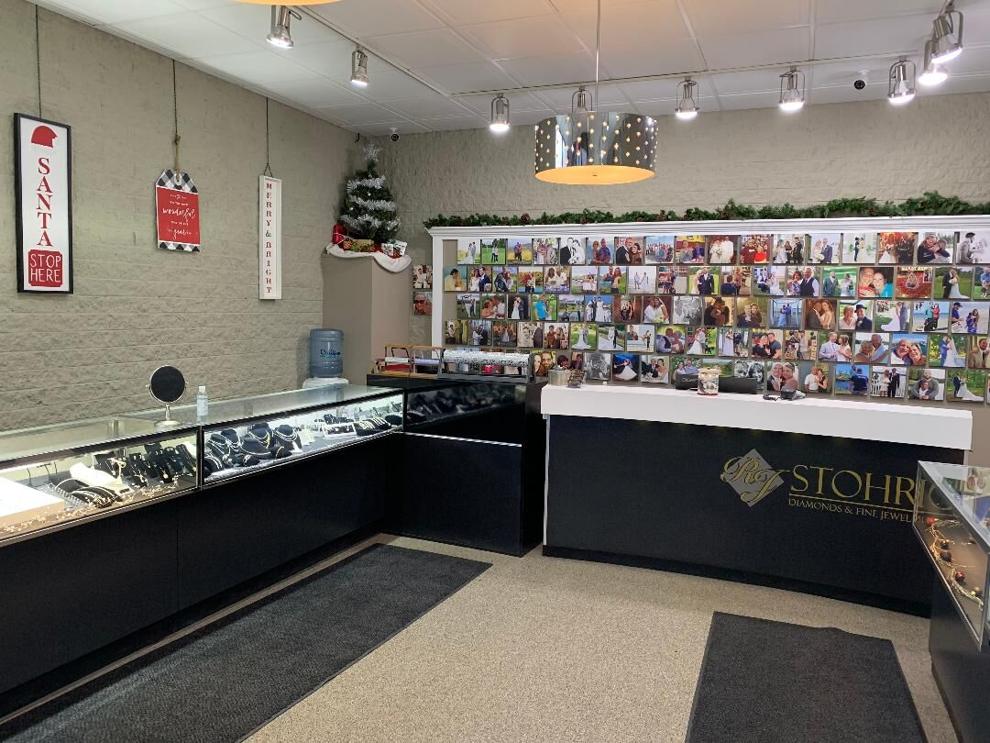 558 East St., Pittsfield
413-447-9023
Instagram: @rjstohrdiamonds
RJ Stohr Diamonds & Fine Jewelry has moved to 558 East St. in Pittsfield, next to Enterprise Rent-a-Car, less than a mile from their previous North Street location. They now have plenty of free parking! You will get the same great selection, the same fantastic prices and the same incomparable customer service. You will never be treated better elsewhere.
RJ Stohr's customer service sets them apart from everyone. You will feel comfortable the moment you walk in. They have no pushy commissioned sales people, but a friendly knowledgeable staff whose only intention is to help you find the perfect gift.
---
Scott's Carpet One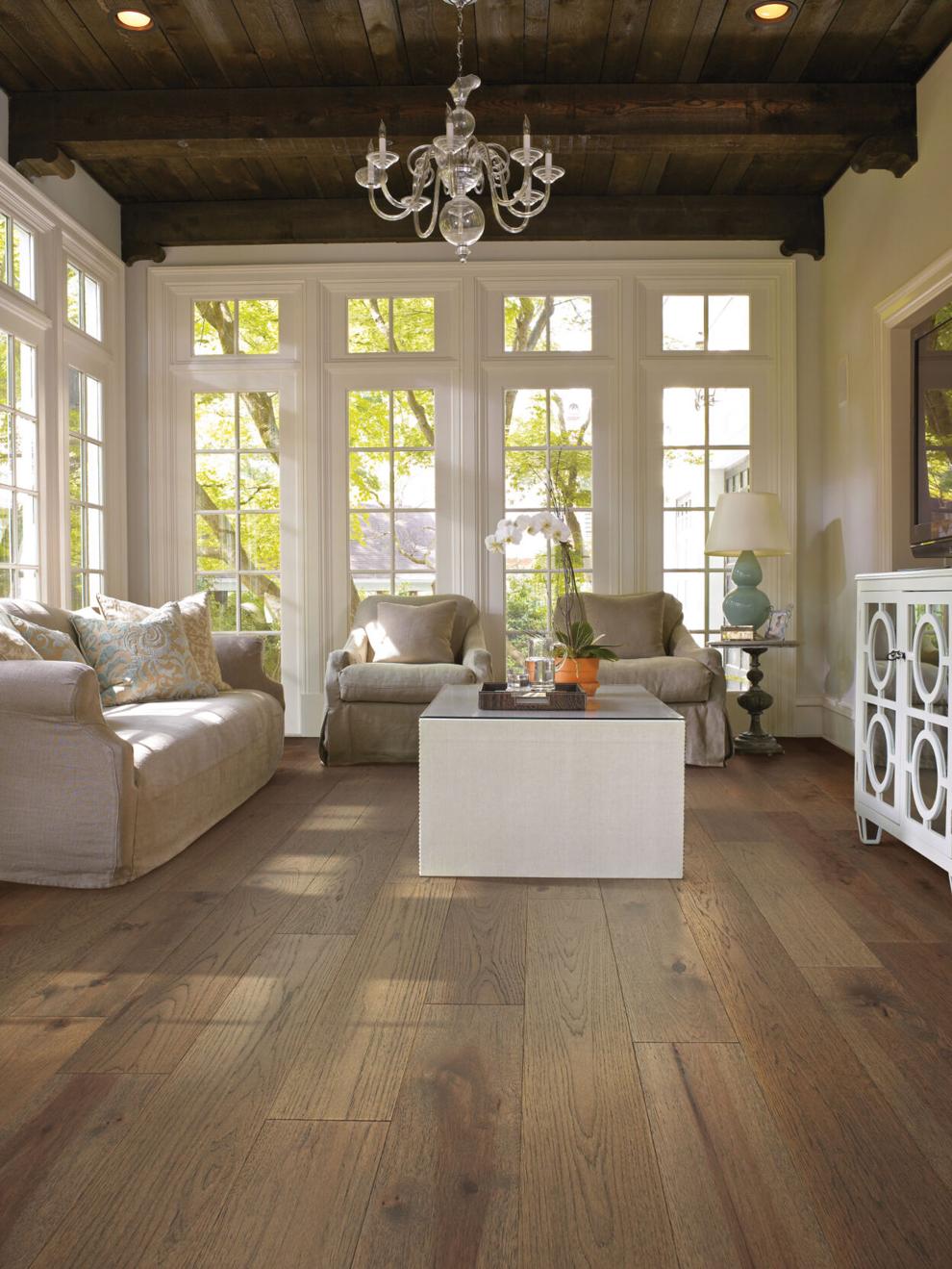 1571 East St., Pittsfield
413-443-7434
Scott's Carpet One is a family owned business serving Berkshire County since 1978. Scott's is your number one destination for your next home project. They have a full showroom, with carpet, ceramic tile, hardwood, laminate, luxury vinyl planks and sheet vinyl. Scott's has a full time kitchen and bath designer on staff, available by appointment for all your cabinet needs. Stop by their store today: they have a full staff of friendly and knowledgeable sales persons that are here to help you with your next project. Whether you are looking to purchase material only or purchase material and have one of their professional installers complete the job, they would be happy to help.
---
The Spot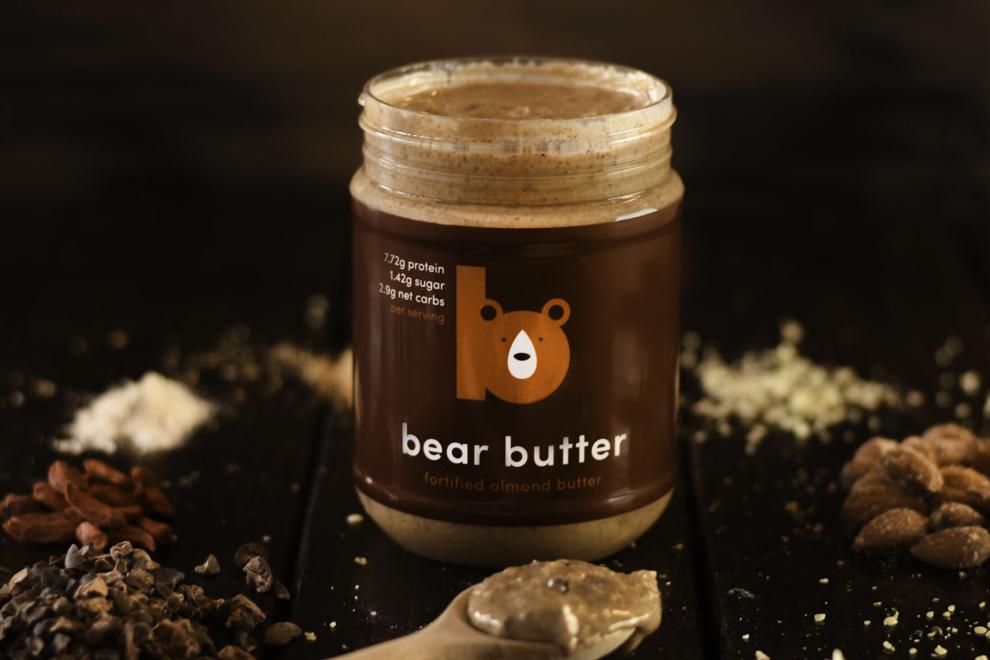 381 Tyler St., Pittsfield
413-344-4128
facebook.com/thejuicenbowlspot
instagram.com/thejuicenbowlspot
Known for their unique vibe, real fruit smoothies, cold pressed juice and their delicious acai bowls, The Spot is making waves with their newest creation — Bear Butter, a decadent low sugar high protein almond butter fortified with super foods, now being distributed through Marty's Local and sitting on the shelves of 29 Big Y stores, among others. Try it on an acai bowl, in a smoothie, or on one of their "Bear Paws," a fluffy flatbread spread with Bear Butter and topped with fruit, honey and chocolate ribbons.
---
Steven Valenti's - Clothing for Men and Women
157 North St., Pittsfield
413-443-2569
Steven Valenti's Clothing for Men and Women is a complete men's clothing store and women's boutique in Downtown Pittsfield. Offerings include men's suits and sportcoats, outerwear, casual clothing, footwear by Florsheim and more. They also offer women's sportswear by Habitat, Yushi and Clara Sun Woo.
They've been voted Best Men's Clothing Store in the Berkshires by Berkshire Eagle readers 15 years in a row. At 40 years young, they're getting the hang of it!
---
Tito's Mexican Grill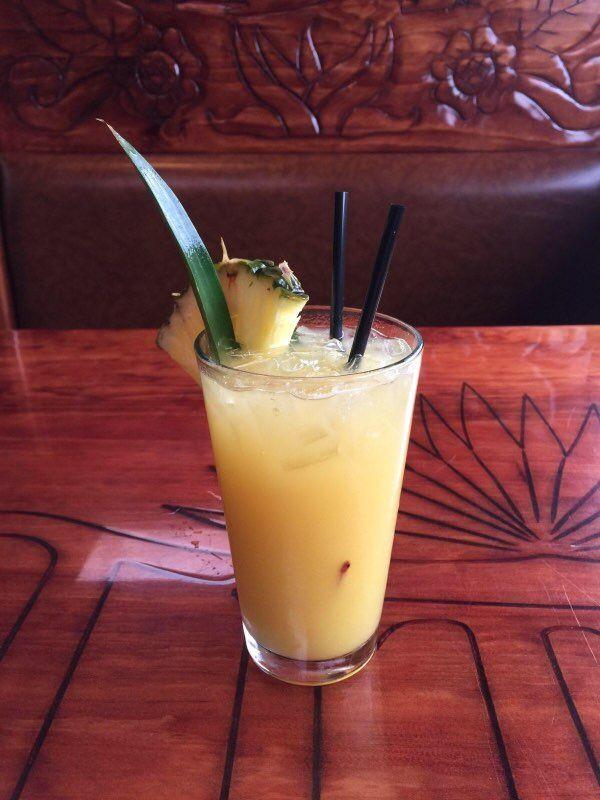 34 Depot St., Pittsfield
413-464-9468
titosmexicangrillpittsfield.com
Find us on Facebook
With a large venue and a full bar, Tito's has the best margaritas and Mexican food around! Stop by for daily specials and complimentary chips and salsa. Monday night is Taco Night, with delicious tacos for just $1.25 each.
---
Transport The People, Inc.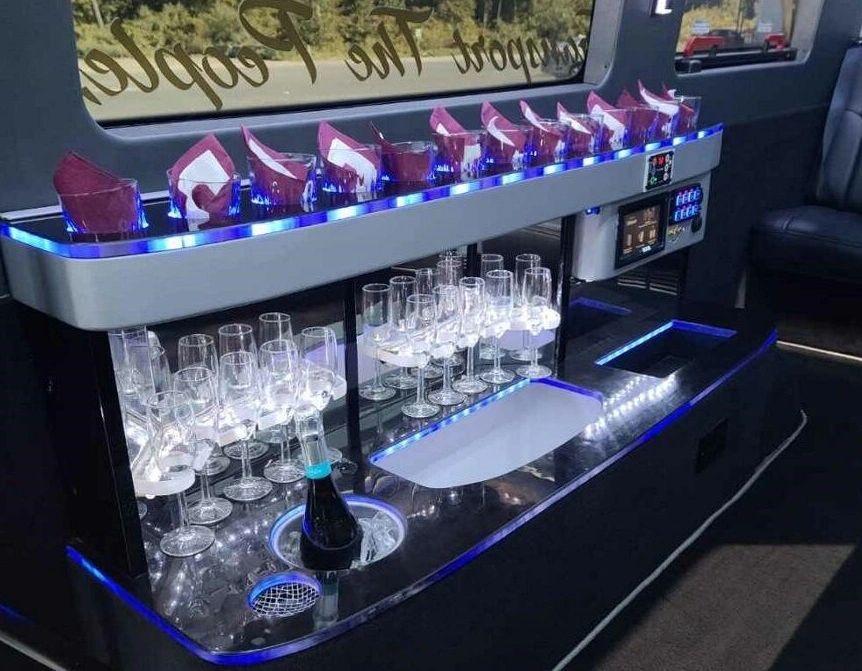 18 Oak St., Pittsfield
413-443-7111, 800-639-9605
Started in 1990 by brothers Anthony "Corky" Renzi and Joseph Renzi, Transport the People has grown over the years with 11 vehicles in their fleet. Most of their vehicles are all wheel drive, to deal with these Berkshire winters. Their employees have weathered the storm of COVID-19 so far, and are vaccinated. All drivers and passengers are required to wear masks during transport by federal rule.
Transport the people does their best to provide the best and safest transportation in Western Massachusetts, which is why they've been voted the "Best in the Berkshires" for the past two years. They will go anywhere, and have transported passengers to South Carolina and as far away as Michigan.