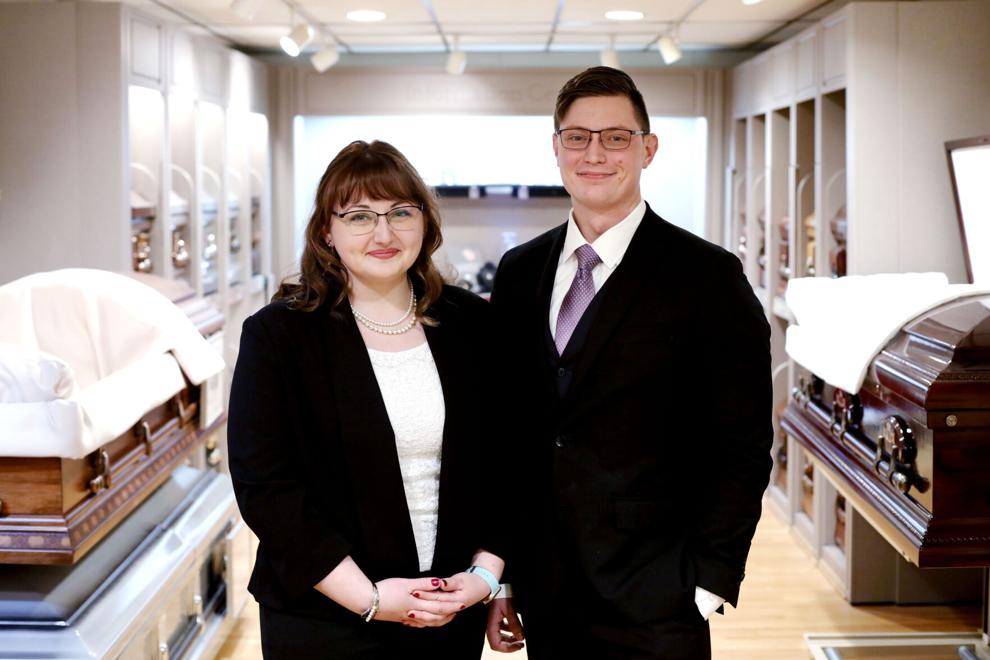 PITTSFIELD — As he neared the end of college, John Bresnahan was picturing his future self in politics.
Bresnahan already had been working in the family business, the Devanny-Condron Funeral Home, but wasn't 100 percent sure if being a mortician was for him.
Finally, when he made a career choice, it was his respect for the business founder's grandson, Francis E. Devanny, that helped steer him toward becoming a funeral director.
For Bresnahan's two funeral directors, wife and husband team Caroline Sullivan-Mulherin and Korey Mulherin, both 27, it was similar family connections that drew them to the funeral business.
The couple met about seven years ago when Sullivan-Mulherin was working for a funeral home in Worcester, where Mulherin was an intern through the former Mount Ida College in Newton.
For Mulherin, the attraction to his future wife "was instant." For Sullivan-Mulherin, she warmed more slowly.
"I thought Korey was pretty annoying at first, to be honest," she jokes. "The more time we spent together, the more we learned that we do really work well together, and have a really great friendship and bond."
Married about four years ago, the two are Pittsfield homeowners, and proud fur parents to Luna, a miniature Shar Pei rescue; Clayton, a Shar Pei bulldog mix; and Gomez, a long-haired fluffy tuxedo cat, adopted from the Berkshire Humane Society. "One animal away from their kennel license," Bresnahan jokes.
Bresnahan knows the pair well, as he was one of their professors at Mount Ida. Since then, their bond as a team has only grown.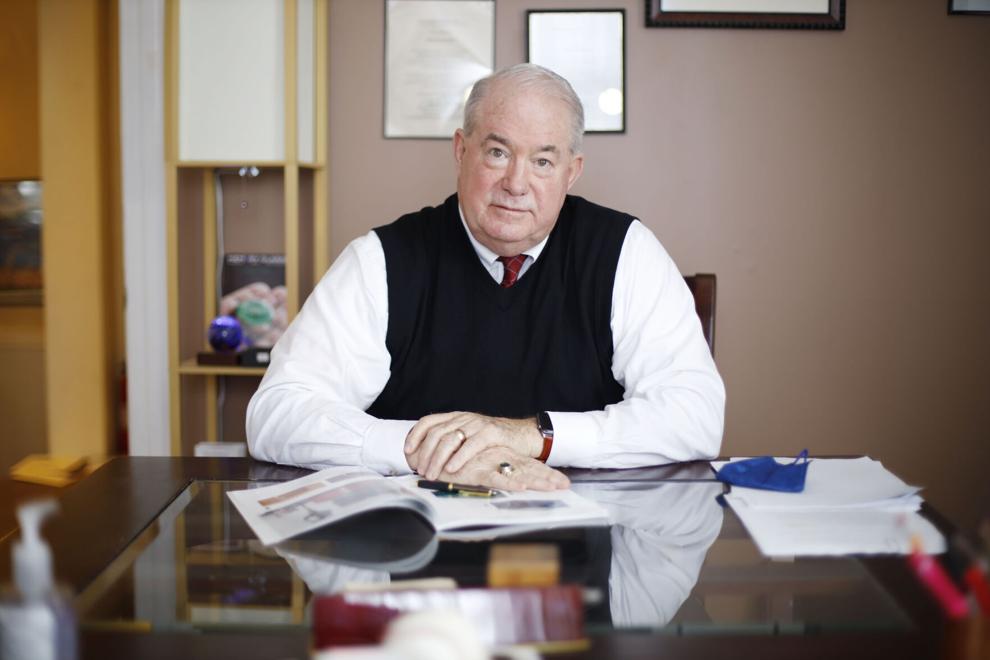 "Both were great students, serious-minded, yet energetic and not afraid to work; that's a great combination for a funeral service practitioner today. Much is asked of people, intellectually, emotionally, physically to continue to practice funeral service on a daily basis. They do that well," says Bresnahan. "I'm blessed to be able to rely upon my two friends, not my two employees."
Bresnahan says decision making for the business is handled among the three of them. While he hasn't uttered the word "retirement," Bresnahan notes that the funeral home is in steady hands for years to come.
He credits the pair with helping prep the funeral home for a virtual funeral with global attendees; it was the county's first confirmed COVID death, they recall. It was their idea for the funeral home to use Facetime to connect family members and friends from afar.
"It was important for this family to guide their deceased right to the point of cremation. We had to figure out how to do that, to include as many people as we could, while still keeping our distances," recalls Bresnahan. "Funeral service has been a challenge during the pandemic, and I think the two of them have risen to it."
The Eagle joined Sullivan-Mulherin and her husband for a conversation about what brought them to the funeral business as they approached their four-year anniversary with Devanny-Condron. Excerpts of the interview follows:
Q: How is it that each of you were drawn to funeral service work?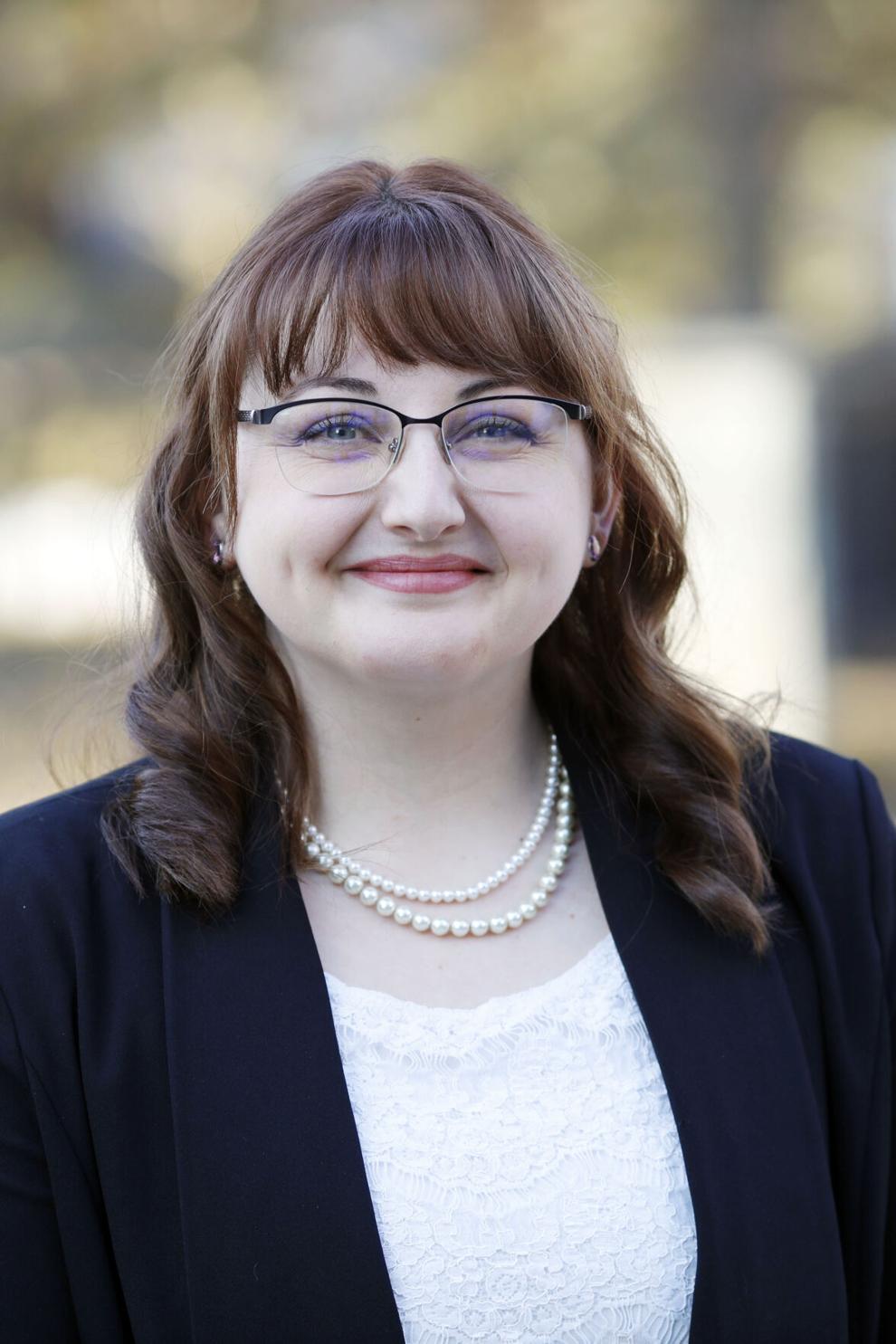 Sullivan-Mulherin: "It was expected of me to be a nurse, but that didn't really interest me. Instead, I spent my senior year of high school interning at a funeral home, shadowing and trying to get a good understanding of what it was all about. I fell in love with getting to know people, helping in any way I could and really making an impact on the community. I grew up next door to the funeral director who took me under his wing, and I was always close with him and his three girls. He would come home and sometimes share his day and the stories were fascinating to me. Growing up it was my mom and me, so to have them next door, I always felt like a part of their family. He was a father figure for me in a lot of ways. I knew from the beginning that the hours of being a funeral director are demanding. But going into it, I was prepared for that, seeing him work as much as he did. The strength and the way he could provide for his family — I always thought it was incredible and made him a really strong person."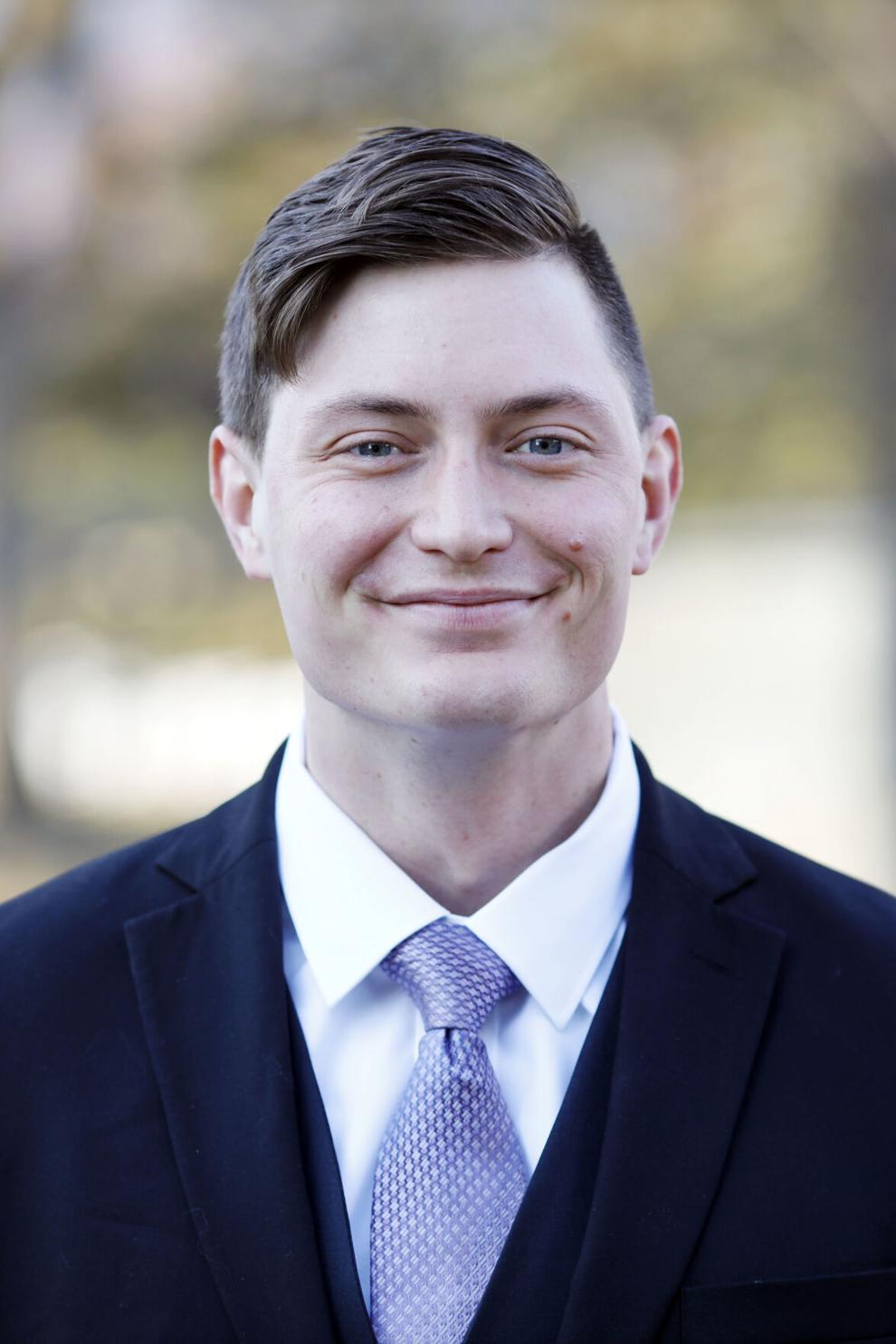 Mulherin: "When I was growing up, my grandfather was someone who set burial vaults. That was my day care a lot of the time. My father was a police officer, and my mother was an accountant, so they were gone most of the day. I would help my grandfather do his work. Dig graves, sometimes. At first, I didn't really know what I wanted to do straight out of college. Unfortunately, my grandfather got very sick; he ended up getting dementia. It brought up a lot of the past for me. He was one of the hardest-working people I have ever met. If he was your friend, then he would do literally anything for you. While I was thinking about him, I realized that talking with funeral directors and vault setters, that communicating with them was a large part of my childhood. I ended up researching funeral service programs and found that Mount Ida was the closest school to me."
Q: What is it about the Berkshires that inspired you to put down roots here?
CSM: "Mr. Bresnahan was our embalming professor at school. After Korey had graduated, he offered us the positions to come to the Berkshires. Having always worked together, Korey and I made the decision that a different way of life, one where we could still work side by side, made sense. The lifestyle here works for who we are as people. It's also great because John's family has taken us into their own little unit, which has helped being so far away from our families. In the Berkshires, there's a great sense of community, and we're big outdoors people. Being so close to trails and the lakes, we really love it, and find ourselves feeling lucky to be here."
KM: "For me, moving to the Berkshires felt a lot like living back in Maine. I felt a connection here instantly. And yes, the lakes helped. I do love fishing. For Christmas, I got a pair of waders, and I'm going to try some fly fishing. I designed and built my own fishing kayak. I bought the shell and then modified it. This last summer, I went a lot for bass. I've been trying to get good with a floating frog … there's definitely a learning curve. I'll go for predatory fish, pike and pickerel. Then again, a lot of perch come with that, too."
Q: What does it mean to you to be of service to others, whether at work or during your own time?
CSM: "I think it's really important, once you set roots somewhere, to be able to give back to your community. So many people have been kind to us, with us not knowing our way around and being new in town. With the (Berkshire Mountain Search and Rescue Team), I'm able to combine my love of the community, my love of being outdoors, and helping people. It's a great balance."
KM: "For a second job, I work for a company called Visiting Angels. It offers well-being and respite care for people who need some extra help. Taking care of their home, doing some cleaning and laundry, and providing company, just being there for them. Since I started in the workforce, caregiving jobs are the only ones I've ever done. When I was just out of high school, I started working for a company called John Murphy Homes, very similar to Berkshire County Arc. I loved working with them. Then I found Visiting Angels down here, and it was a nice bridge."
Q: What has the pandemic taught you about yourselves, as well as Devanny-Condron's place in the community?
CSM: "It's shown all of us that everybody is a lot stronger than we realized. Nobody went into this last March knowing what to expect or where we'd be a year later. At the funeral home, unfortunately, we have been busier. One of the side effects of the pandemic seems to be that people can't get the health care that they need."
KM: "Or they don't want to go into hospitals."
CSM: "We've also seen that this time forced people to be away from their families; it's teaching people a lot of what it means to be united. Today, we've got these great inventions of Zoom and livestreaming to bring us together. Before the pandemic, people in faraway places might not have been able to come together at the time of someone's passing, so this is a positive."
KM: "It's shown me how important funeral directing is to a community, first and foremost to honor the ones that families have lost, but also to help them through that tough time. A lot of people died alone during this pandemic, which is awful to say the least. There have been a lot of families that didn't have the same rituals and memorials as they would have pre-COVID. I couldn't even imagine the amount of pain that caused people to be separated in such a dark time like that. Through all the safety measures that we took, we helped them in a way to say goodbye in the best way that we could."
Q: Are there any death rites from around the world that you have a lot of respect for or find particularly interesting?
CSM: "To be a funeral director, I think you need to have a respect for all faiths. All death practices are truly fascinating in their own right. To be able to participate in a different ritual than we're used to, that's always very special. It makes for a lasting memory and hopefully allows us to help other families from those communities in the future."
To make plans for a funeral service or to learn more about Devanny-Condron, call Devanny-Condron Funeral Home at 413-445-5988 or visit devanny-condron.com.