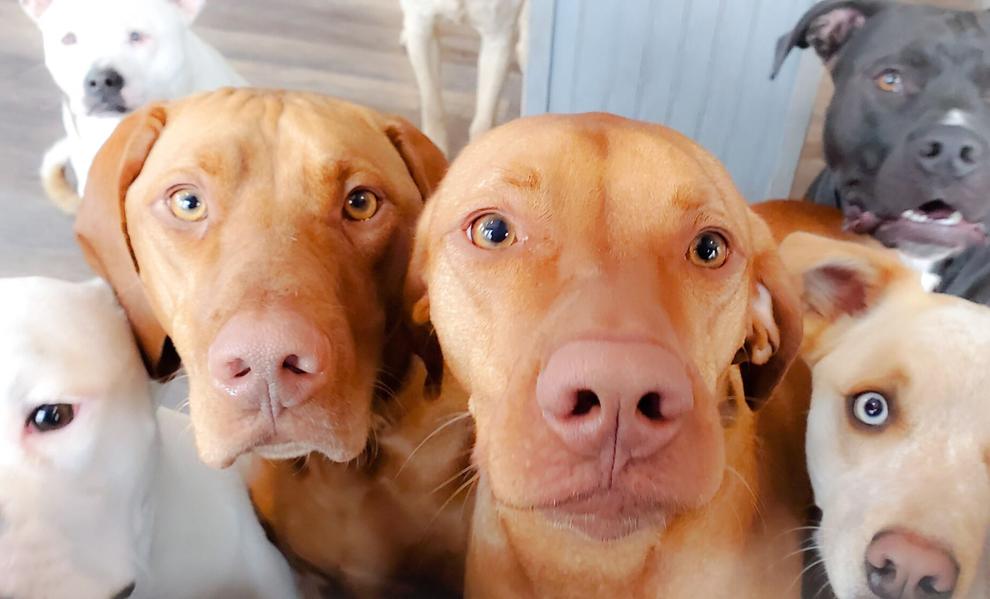 PITTSFIELD — When you're a guest at MyCom Federal Credit Union, CEO Nancy Canino demands that you be on your best behavior.
Unless, of course, you're a dog.
Then, Canino says, you can pretty much do what you want.
"We let them run rampant if they want," says Canino.
MyCom is one of many pet friendly businesses in the Berkshires, which welcome employee or customer dogs, or both.
When pups visit MyCom, they're bound to get a lot of attention and treats, Canino says.
There are certainly staff favorites, Canino says, including her very own, which she gets to see when her husband stops in with Izzy, 10, a Shih Tzu, or Riley, 7, a Siberian husky.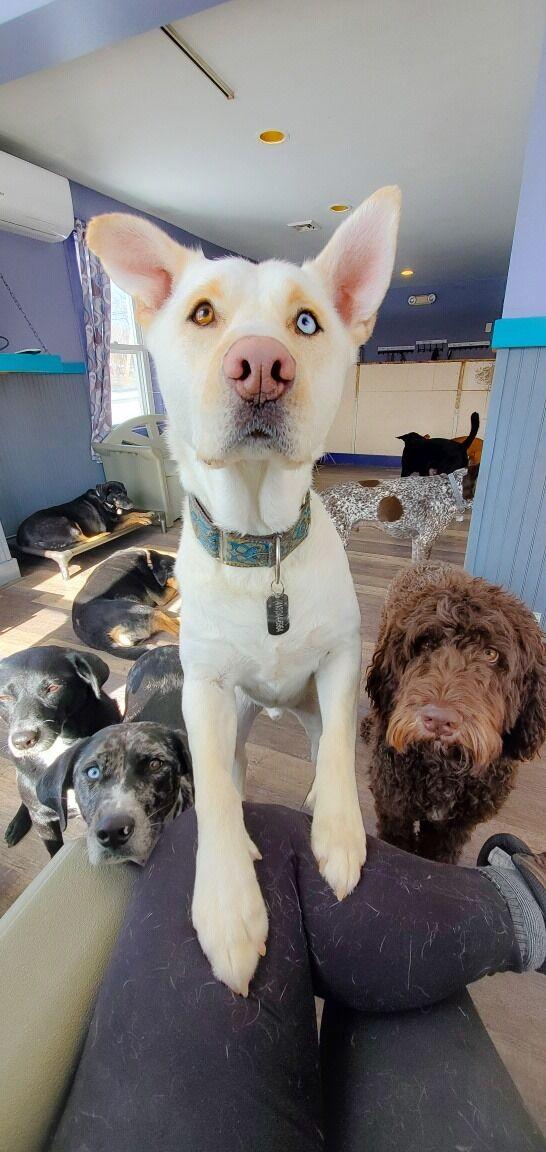 Why is it that we love dogs so much?
"Because they don't talk back, they just love you and snuggle with you, and they don't give you crap," jokes Canino. A minor frustration: husky hair, but an on-the-job lint brush usually takes care of it.
Visits with others: a bright (and vital) spot in the day
Dog visits are a little bright spot in the day, says Canino.
The public visits are also beneficial for dog socialization, which has been compromised by the past pandemic year.
John Perreault, executive director of the Berkshire Humane Society, says socialization is especially important for young dogs and cats. If not, it can lead to undesirable behaviors that can become difficult to work with.
Renee Dodds, owner of Love Us and Leave Us pet day care and boarding, agrees, saying the best way to socialize dogs is from the beginning of their lives, so they can safely learn about other dogs, how to read other dogs' signals and those of people.
"It is extremely important for dogs to be able to behave around other dogs," says Dodds. "Always go at the dog's speed, keeping them comfortable and removing them from any situation that is too overwhelming."
Because of the pandemic, Love Us and Leave Us staff are seeing many dogs that haven't had much exposure to dogs and other people. She says dog day care is a great way to get dogs accustomed to others, but for some dogs it can be too much stimulation. The day care does a trial day to make sure there's a good fit.
Desocializing, too, after the pandemic
Perreault also notes that, just like animals need to be socialized, they will need some de-socialization, so to speak, as the pandemic winds down and pet owners return to their offices full time.
He says the shelter is reminding pet adopters that, should they be returning to work out of the house, the pet should be prepared for it with repeated at-home training.
"You can't be with them 24-7. You've got to put them in a crate, go out of the home. You've got to build up to it, so when life goes back to the new normal, your dog isn't hit with cold turkey," says Perreault. "I worry about those dogs developing separation anxiety."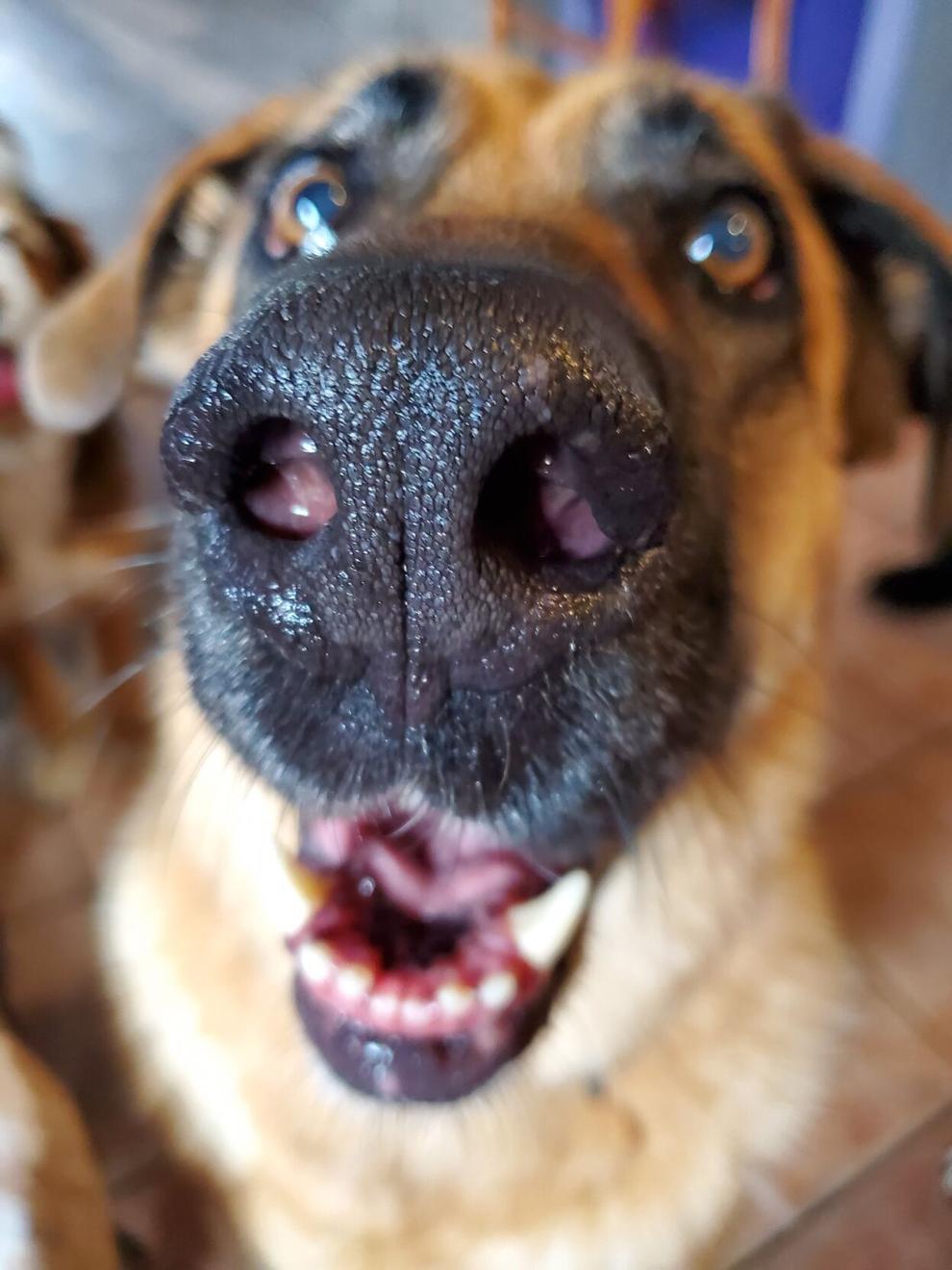 As you plan to get back into the workforce or start working from your office instead of from home, both Dodds and Perreault suggest executing a plan to leave your dogs from time to time, to start building up their resilience to it. It is, in essence, the opposite of socialization, which they received to the maximum for the past pandemic year.
"Conditioning your dog to be alone makes life a lot easier for everyone," notes Dodd.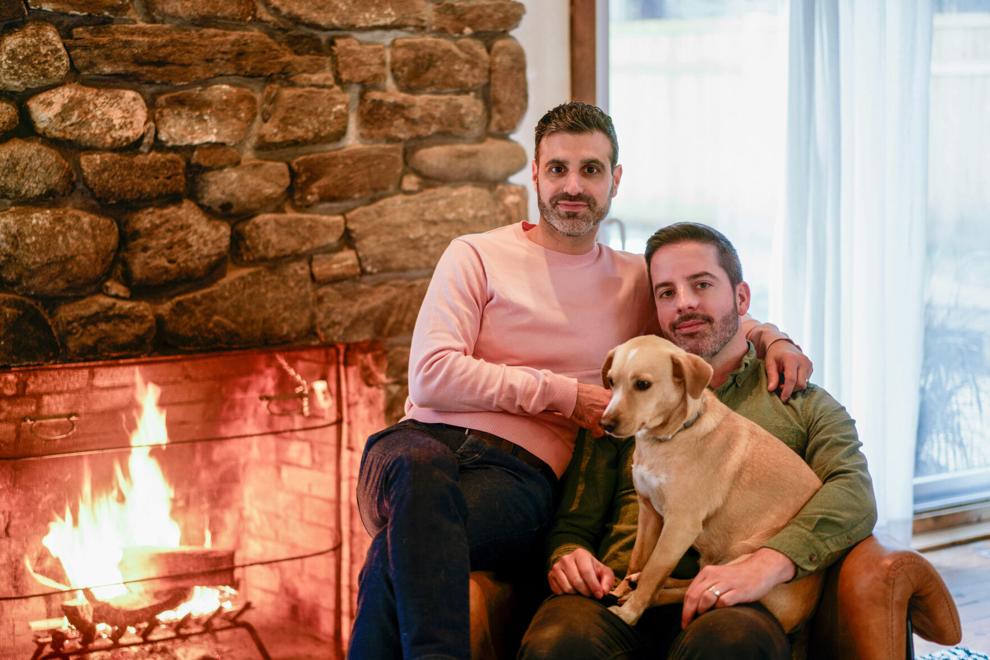 BFFs 4EVA
For some pet owners, separation is just not a thing. Christopher Riggleman and Jonathon Loy own and operate interior design Studio Riggleman from their refurbished 1700s schoolhouse in Monterey.
Riggleman jokes that their dog, "Che" Guevara, was hired as an intern but got fired the first day for taking too many naps.
"Kidding aside, it is always great having her around. She adds an element of curiosity that is gratifying to witness. She loves to smell materials and textiles, and really investigate new samples," Riggleman says.
He loves how Che has a way of gently nudging their legs when it's been too long since they last acknowledged her.
"It's actually a great built-in alarm to get up from the computer or step away from what we are doing to take a little break," adds Loy.
Common ground with clients
Loy says that having clients who also are pet owners helps create common ground.
"Clients ask how Che is doing and when she's coming back to visit," he says. "Clients also appreciate when you consider their pets in their designs. They feel you have taken into consideration a family member who means a lot to them."
Socialization has been tough for Che during the pandemic, with fewer jaunts out in public, but, the men take her on site visits, so she gets to meet clients. When she does get the chance to meet other dogs, it's a special occasion, they say.
"Che loves other dogs and is determined to make every dog her friend, whether they like it or not," says Riggleman.
Another local office well-known for pet friendliness is Berkshire Money Management in Dalton. There, Dexter, 5, has the run of the office.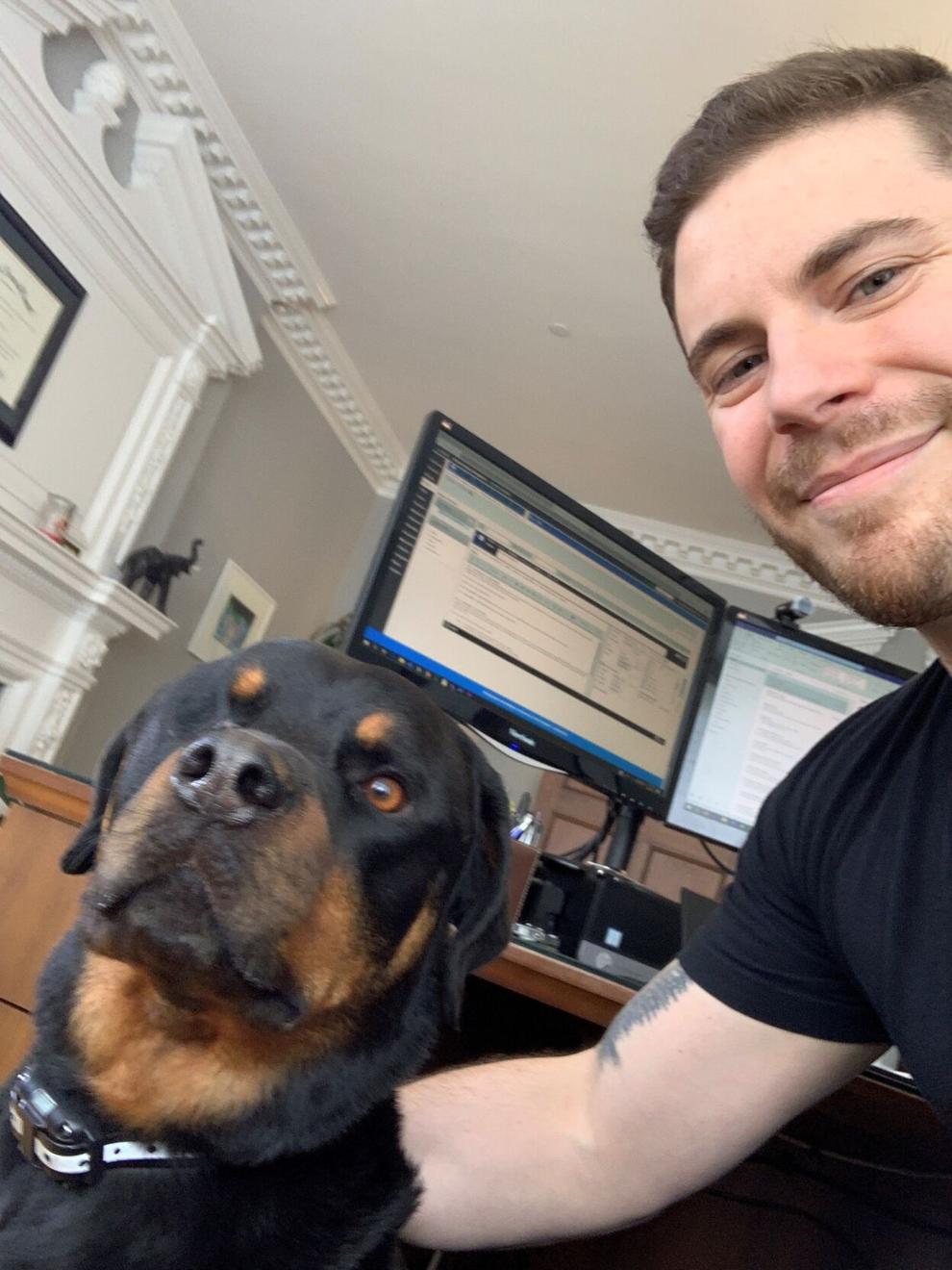 Dex's dad, financial planner Zack Marcotte, reports that it sounds like an elephant stampede when his Rottweiler mix runs up to see his favorite co-workers, clients and visitors.
'With their best friend every day'
"Personally, it's a great comfort to have Dex here at work. It eliminates any guilt of having to work late and provides you with comfort on difficult days. Plus, who doesn't want to be able to work with their best friend every day?" says Marcotte.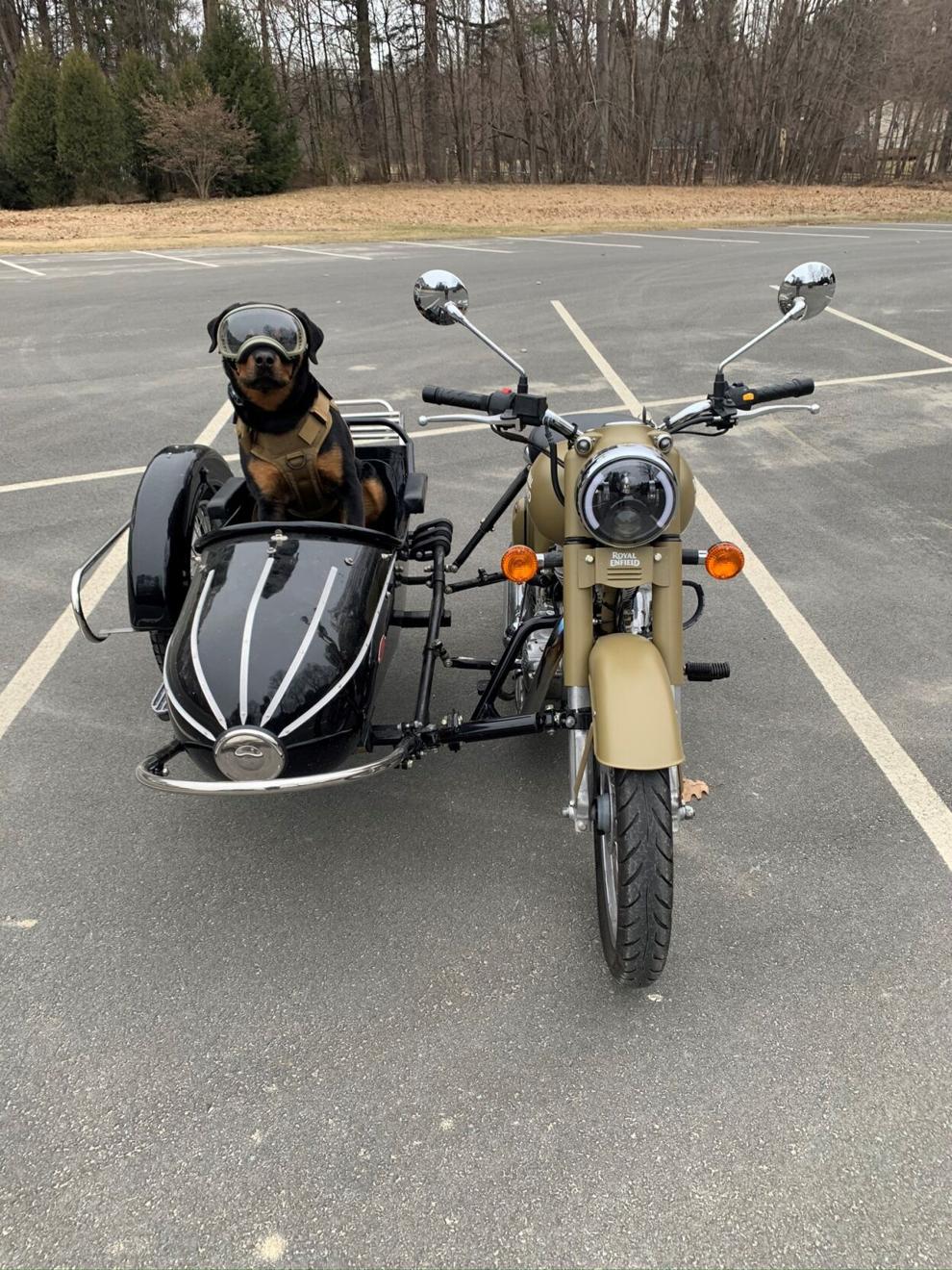 In the warmer weather, Dexter is the co-pilot in a sidecar on Marcotte's motorcycle around town. Wherever Marcotte goes, Dex follows.
"He's obsessed with me. If I'm around and I'm within sight, he almost doesn't want to be with anyone else. He stares at me like I'm a God," he jokes.
Marcotte says the bond is like any deep relationship. "You don't notice it until you don't have it. If I'm on a business trip, and he's not there, when I wake up, I'm disappointed. It feels like going through a breakup … so lonely," says Marcotte.
Dexter, about two-thirds the size of an average Rottweiler, has a well-established fan base, from clients to Marcotte's friends and family.
"He gets invited to weddings I go to. They'll say, 'Don't tell anyone. He's the only dog invited.' He's everywhere with me," says Marcotte.
Favorite Dexter antics include him getting very excited and sprinting to the nearest window if you shout, "Squirrel!"
"My co-worker down the hall thinks it's hysterical," says Marcotte. Dexter even enjoys watching Youtube videos of squirrels, too.
Puts people at ease
"We even do presentations with clients, and he will lay down, roll over and put his head on their foot," says Marcotte. "Clients are just disarmed instantly. In our industry, we're talking about going over people's finances with a fine-toothed comb. It allows people to feel much lighter and to open up a bit more."
Even clients who are not Marcotte's own will say, "Wait! Can we say 'hi' to Dexter before we leave?"
Kalee Tart, co-owner of The Berkshire Dog, says, when working at the bakery with her dog, Milo, she's more relaxed and productive.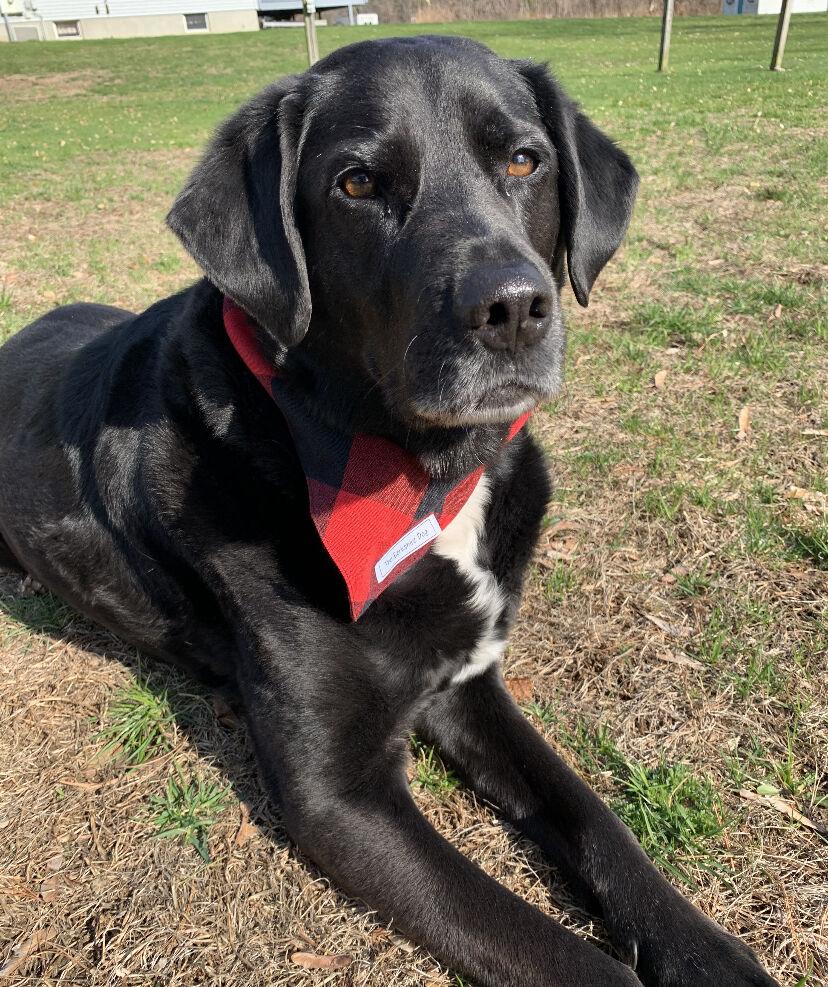 "I also find that when he's around, my breaks are more active as we play or go for walks. Overall, I believe that having Milo at work with me helps to promote a good work/life balance," says Tart.
How does Milo let Tart know when he's ready for a break from all the hard work in sampling organic and all natural treats?
"He'll find his nearest toy and throw it at us while staring, with the occasional bark as if to say, 'Please, throw it,'" reports Tart.
Welcome to pets
Like others cited in this article, the business she owns with her mother, Debra, welcomes customers and their pups into their workspace.
"It's truly amazing how dogs can bring people together," says Kalee Tart. She and her mom will frequently let visitor dogs do a taste test, to see which they like the best among the assortments.
Kalee Tart agrees that it's important to prepare pets for post-pandemic life, a process she undertook with Milo — and it turns out, for herself, too.
"Before I went back to work, I gradually increased the amount of time Milo was home alone. I tried to keep as much of our morning and evening schedule the same, so that he knew what to expect," recalls Tart. "I do believe that he handled the change better than I. I also found myself to be anxious about leaving him home, and realized that I rely on his comfort just as much as he does."
Mom Debra Tart is a longtime member at MyCom Federal Credit Union; CEO Nancy Canino says The Berkshire Dog co-owner has been generous with supplying treats for canine guests.
Canino thinks dog visitors are a plus for everyone, especially as we emerge more and more from the pandemic. When bank regulars Bishop, a pit bull, or Nicky, a Shih Tzu, stop by with their owners, it's like a breath of fresh air, says Canino.
She encourages other businesses to do it, as for most people it's an instant vehicle to relaxation during a time when we all can use it.