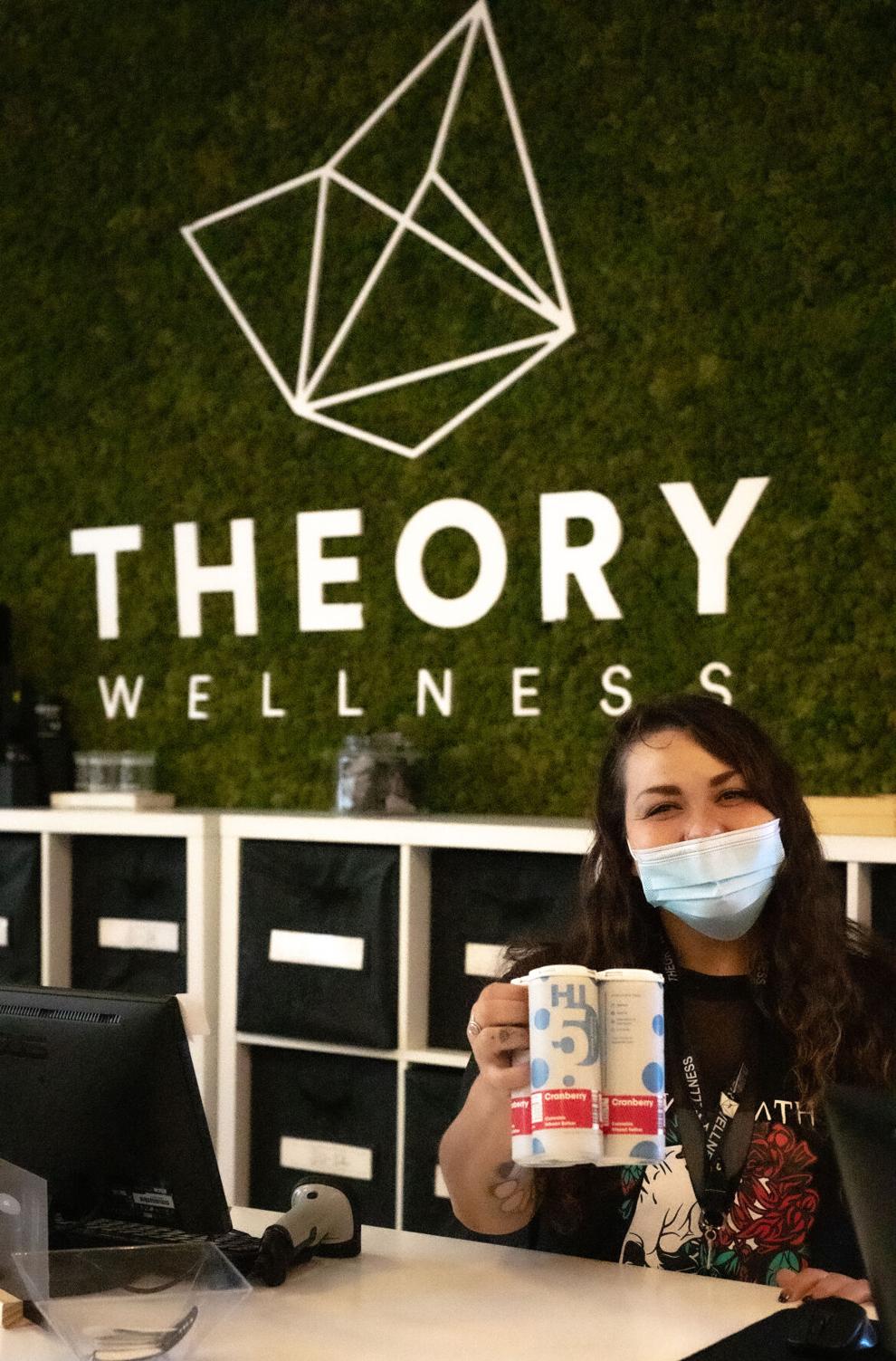 This holiday season, gift-giving will present a myriad of challenges. With folks stuck at home for more than a year, they may have mail-ordered just about everything they'd want. Or the presents you'd like to buy are just about impossible to get with global supply chain issues. And of course, there is the age-old problem of presents for the person who really needs nothing.
Theory Wellness, an award-winning medical and recreational cannabis dispensary, has some thoughts about cannabis gifting this holiday season. With locations in Massachusetts and Maine, it is a perfect example of a local retailer that offers products that they create through their vertically integrated operations (as they call it, "seed to sale"). From cultivation to retail, local labor and production make shopping for cannabis an easy task.
As one of the first licensed recreational outdoor cultivators on the East Coast, the products are grown on a 30-year-old organic farm, or in a state-of-the-art production facility so quality will never be an issue.
"We have a deep passion for cannabis and the role it plays in improving people's lives. We cultivate cannabis outdoors in Sheffield, indoors in Bridgewater, and produce a wide variety of extracts, vaporizers, edibles and more at our Bridgewater facility," as stated by the website. Theory can be found across the Commonwealth. It has a medical dispensary in Bridgewater, a medical and recreational dispensary in Chicopee, and a medical and recreational dispensary in Great Barrington.
"Throughout our work, we remain committed to expanding the science of cannabis and to work together to further improve your cannabis experience," said Brandon Pollock, CEO and Co-Founder of Theory Wellness.
A trip to a Theory Wellness location is a world-class retail experience with intensive staff cannabis training, on-site consultations, and a holistic approach to hospitality.
"The great thing about Theory is that there's a product for everybody," Thomas Winstanley, vice president of marketing, said.
For the cannabis connoisseur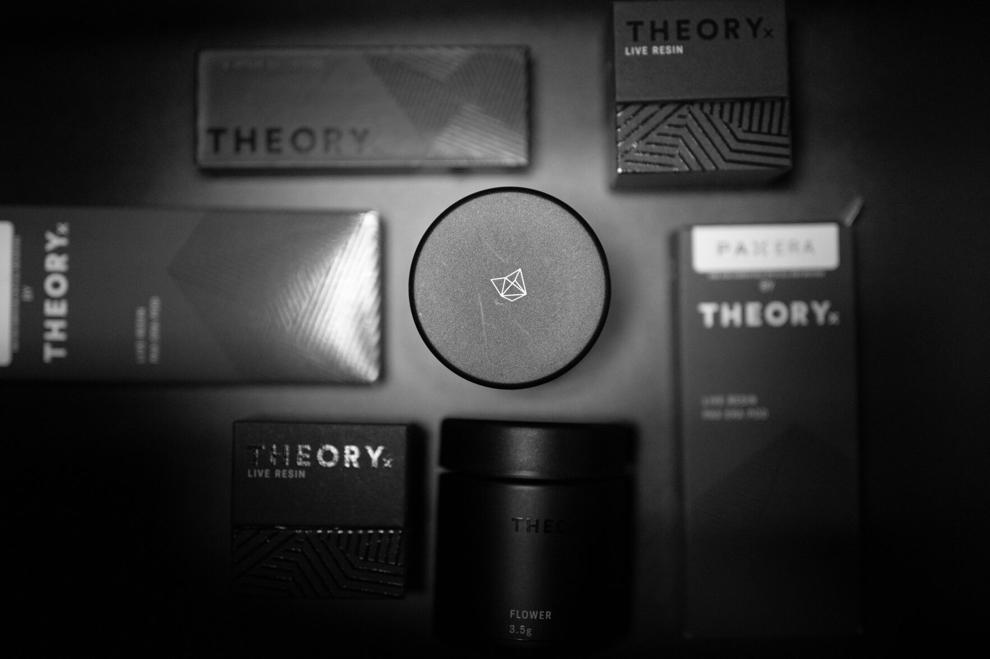 Anyone who's a regular cannabis consumer will understand immediately that Theory Wellness is the gold standard. The connoisseur who loves a potent flower will recognize the quality of THEORYx – the apex of art and technology. That is, if you can find any on the shelves given the small batch nature and limited inventories.
"THEORYx flower, which is our signature line, has beautiful bag appeal, high testing THC, and notable terpene percentages," Winstanley said. "It's the top shelf of all flower and it's a great option for discernable consumers who fixate on quality."
If you're not into flower, THEORYx also offers a line of vape cartridges or extracts. All of which are produced through a proprietary oxygen-free, cryogenic cold chain process. The end result is products that deliver an unrivaled symphony of taste, expression, and effects.
Beyond THEORYx, the standard flower has won countless awards and culminated in a loyal base of enthusiasts. Take it from one such consumer who shared the following testmonial:
"Pricing is competitive for the area [and the] selection and quality is exceptional. Consider this place the microbrewery of cannabis dispensaries. If they have it, Mimosa and Wedding Cake flower are the best!"
For the edible lovers out there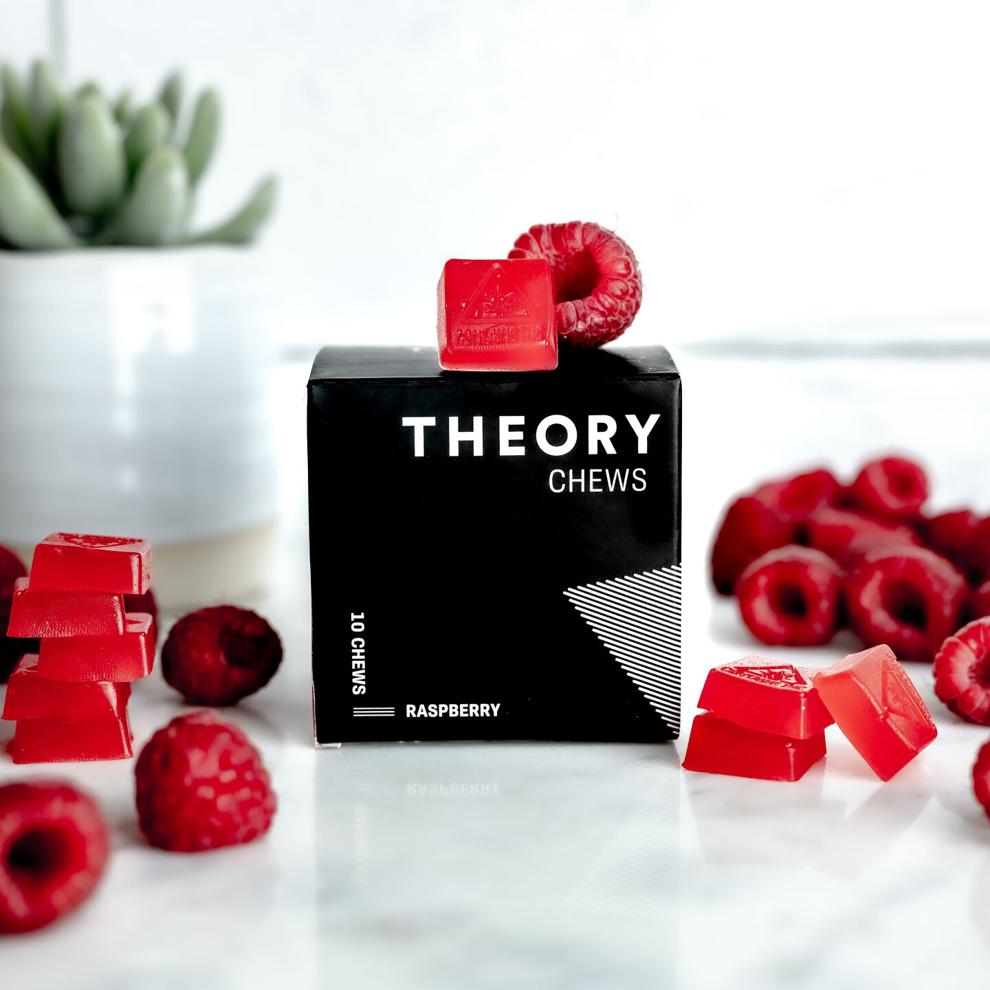 For those who don't like to smoke, but enjoy the effects of cannabis, Theory Wellness has a range of easy to dose cannabis infused treats that range from chocolate bars to chews. Their gummies come in a variety of flavors with a range of standardized strengths. If you're lucky, you might even see some limited-edition holiday seasonals, too.
Theory Wellness chocolate bars are expertly crafted through one of Boston's top executive chefs. The company uses single-source varietal chocolate that is blended with a range of inclusion from Apple Smoked Sea Salt to Crispy Mint. The flavors balance the THC content for a delectable treat that with an easy-to-measure dosage. For the stocking stuffers, look for single squares that are perfect on the go or melted into your hot chocolate or coffee on a cold morning.
Since the holidays are all about giving, Theory's newest line of mints might be the ultimate in feel-good celebration. Their newly debuted line, Statemints, focuses on charitable giving where 10% of all proceeds are donated to select non-profits that represent an area of focus that aligns with the company mission. Statemints include SKUs that support One Tree Planted for Environmental Conservatism, National Alliance for Mental Health (NAMI) for Mental Health Support, and Multidisciplinary Association for Psychedelic Studies (MAPS), and one that supports Community Arts that they are awaiting to announce as part of a secret project.
For the canna-curious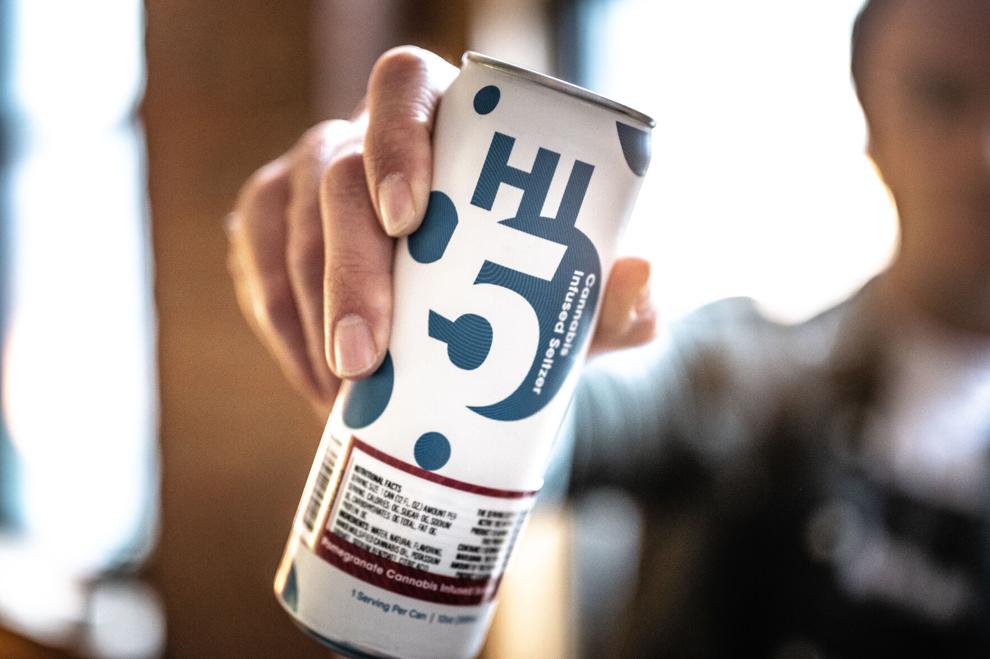 "For those who are maybe more canna-curious, haven't used cannabis in a long time, or just want to try it in a more controlled way, Theory Wellness offers a cannabis infused seltzer called Hi5. It's a wonderful option for those folks, especially this time of year," Winstanley said.
Hi5 cannabis infused seltzers used fast-acting emulsified THC compounds that create a more controllable type of edible experience. According to Winstanley, "Everyone has that story of trying an edible, not feeling anything, then having a bad time. This product solves for that."
The new blended THC approach provides more control over your dosing with rapid expression of effects. Not to mention, it comes in six all-natural flavors with some seasonal releases like Winter Mule.
This holiday season, if you're looking to ditch the hangovers and find a more controlled way to enjoy your cannabis, look no further. By the way, did we mention it comes in a resealable, child-proof can?
Don't love cannabis, but know someone who does?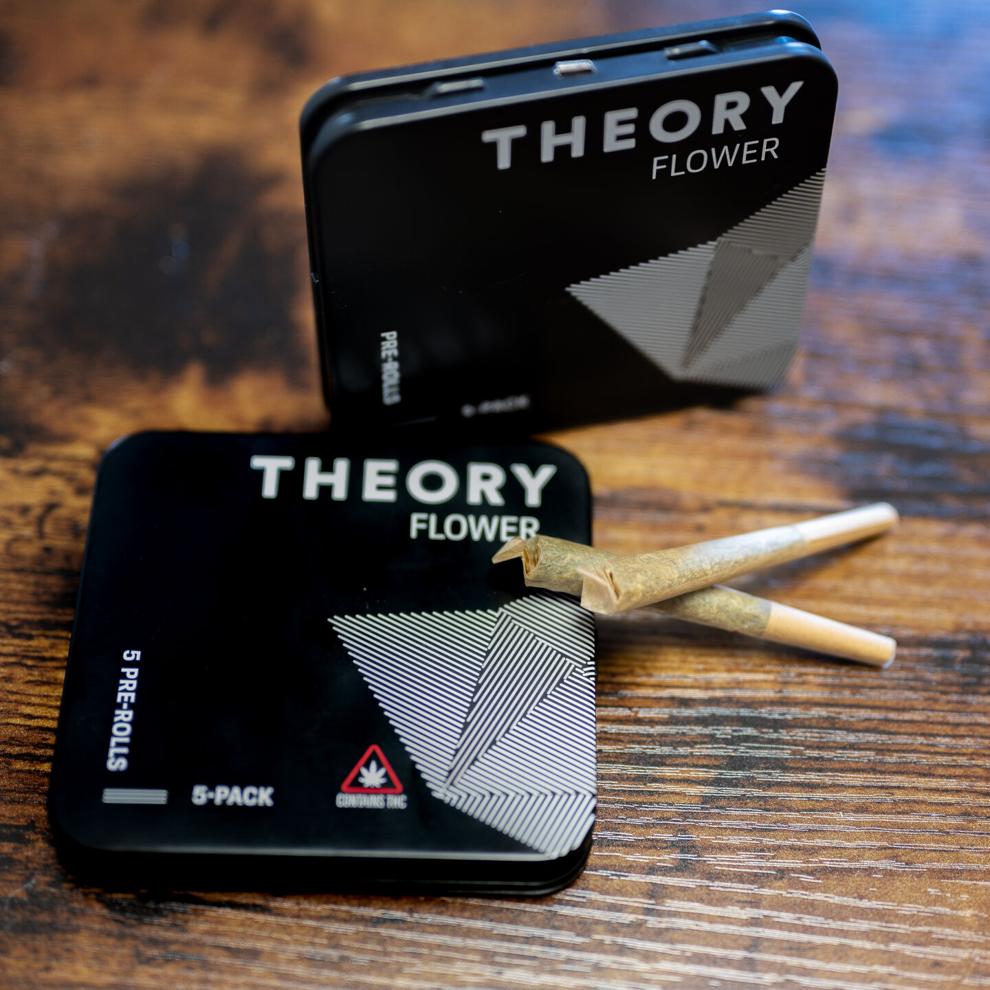 Even if you have no idea what you may want, Theory Wellness can guide the most unenlightened newbie to products that fit their needs.
"For those who just have no idea where to start, they can always reach out to us and we can help," Winstanley said.
As far as gift-giving goes, a Theory gift card is a perfect option so the receiver can decide what's best for them. There's also apparel for the person who is an enthusiast.
"That's the beauty of shopping with us," Winstanley said. "We always have our white glove consultation sessions for those who don't really know what they want. You could give them a gift card and they can come in and pick out what works for them."
He also encouraged any consumer to reach out to the customer service department.
"You can schedule a one-on-one call to go through your desired outcomes using cannabis and based on past history and comfort level with cannabis, we'll match you with the product suggestions to enhance whatever it is you're hoping to accomplish or achieve using cannabis."
Anyone can request a personalized consultation at any time, either in-store or virtually through the Theory Wellness website.
One customer shared, "Theory customer service is top-notch! Really welcoming and ready to help you find what you're looking for. Online ordering with live chat is a huge plus!"
What next?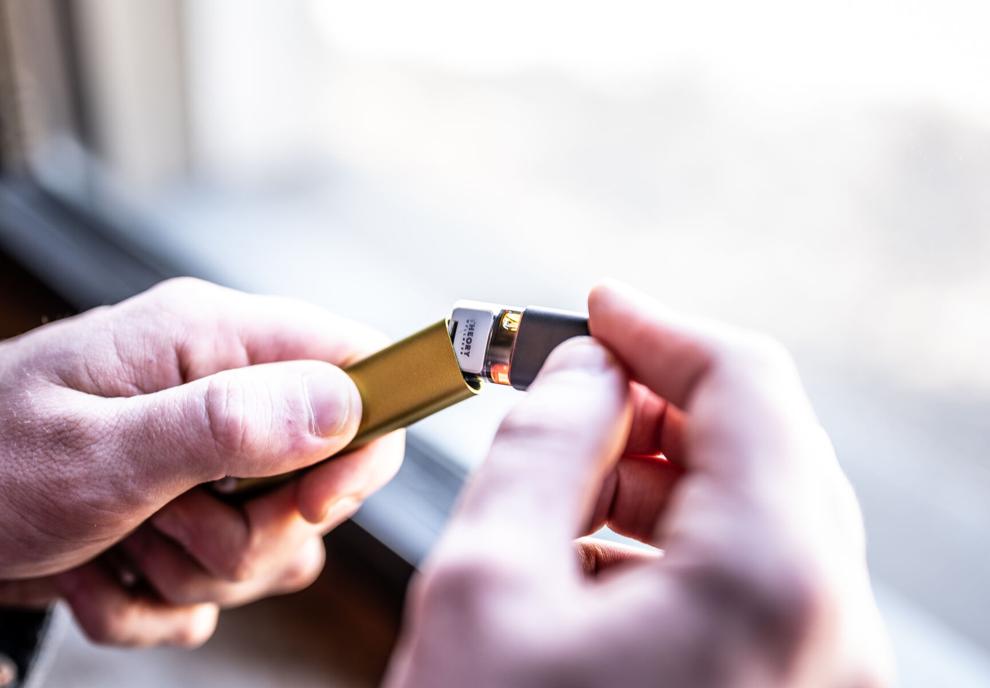 The holidays will be upon us sooner than we realize! If you are interested in planning a visit, check out the Great Barrington Recreational Dispensary menu or Chicopee Recreational Dispensary menu to see what looks good.
Looking for a Theory dispensary near you? No problem. You can find directions for Great Barrington here or Chicopee Dispensary here.
If you're still thinking through that perfect gift, keep an eye on the Theory Wellness Instagram account to see what will drop next!
---
PLEASE CONSUME RESPONSIBLY. This product may cause impairment and may be habit-forming. For use only by adults 21 years of age or older. Keep out of the reach of children. This product has not been analyzed or approved by the Food and Drug Administration. There is limited information on the side effects of using this product, and there may be associated health risks. Marijuana use during pregnancy and breastfeeding may pose potential harms. It is against the law to drive or operate machinery when under the influence of this product. KEEP THIS PRODUCT AWAY FROM CHILDREN. There may be health risks associated with consumption of this product. Marijuana can impair concentration, coordination and judgment. The impairment effects of edibles may be delayed by two hours or more. In case of accidental ingestion, contact the poison control hotline 800-222-1222 or 911. This product may be illegal outside of Massachusetts.