BOLA granola, Gammelgarden Creamery and Battenkill Wholesome Foods have something in common.
Yes, their local products are delicious.
And, yes, their wares can be found at hundreds of stores across the region.
And, notably, they are all successful businesses conceived and run by women.
In honor of Women's History Month, Berkshire Food Co-op and Wild Oats have sponsored this special look at three women who put everything into their businesses, adding jobs, commerce and flavor to the regional economy at the same time.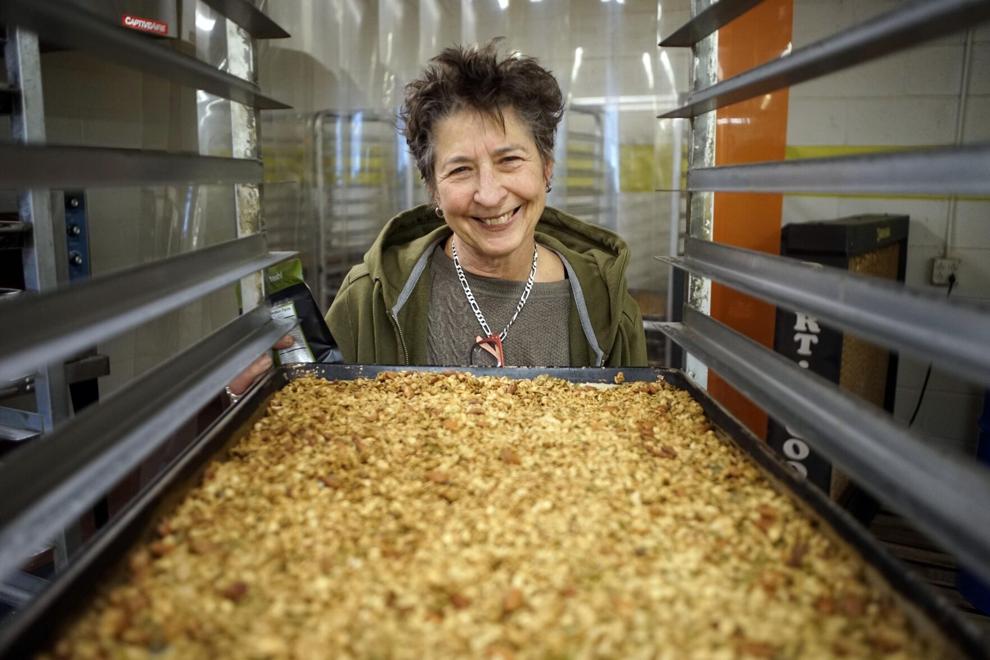 Michele Miller, of BOLA granola
An independent type, Michele Miller has been creating and running her own businesses since 1975.
"I had a revelation recently, and I thought, 'You know, I've never really worked for anybody else," says Miller.
Her latest and greatest success is BOLA granola, run in a small facility on Crissey Road in Great Barrington. Her company produces three signature granolas and three bars, made with simple and wholesome ingredients, like organic rolled oats, California almonds, and organic pumpkin seeds.
What started in 2008 as hyperlocal has grown beyond the Berkshires, now for sale in all of the regional Big Y supermarkets and also in Whole Foods stores from Maine to Florida. The pandemic brought a boom in online sales from all over the country, notes Miller.
"I'm really gratified that we are growing, but we're choosing, we're just not growing for the sake of growing. It's very organic."
What gave Miller the spark to start BOLA and her other former Berkshire-based businesses (Suchele Bakers in Lenox, the Old Inn on the Green, the Boiler Room Cafe, to name a few)?
"I would have ideas that I didn't know well enough to not follow-up on," says Miller. "I've had a lot of fun. It's been a rollercoaster ride, and I feel like I've finally figured out how to run a business this time."
Her entrepreneurial journey took her from the early Great Barrington farmers markets to being a corporate flight attendant, catering exclusive flights for Fortune 500 executives, casino moguls and even despots who were in the market for $45 million jet planes.
All were learning experiences, she says, which helped hone BOLA's operations.
"I still believe in the 'small is beautiful' ethos of people making things as being a rewarding way to spend your time. It kind of goes against the grain of everything that's promoted in public life," says Miller.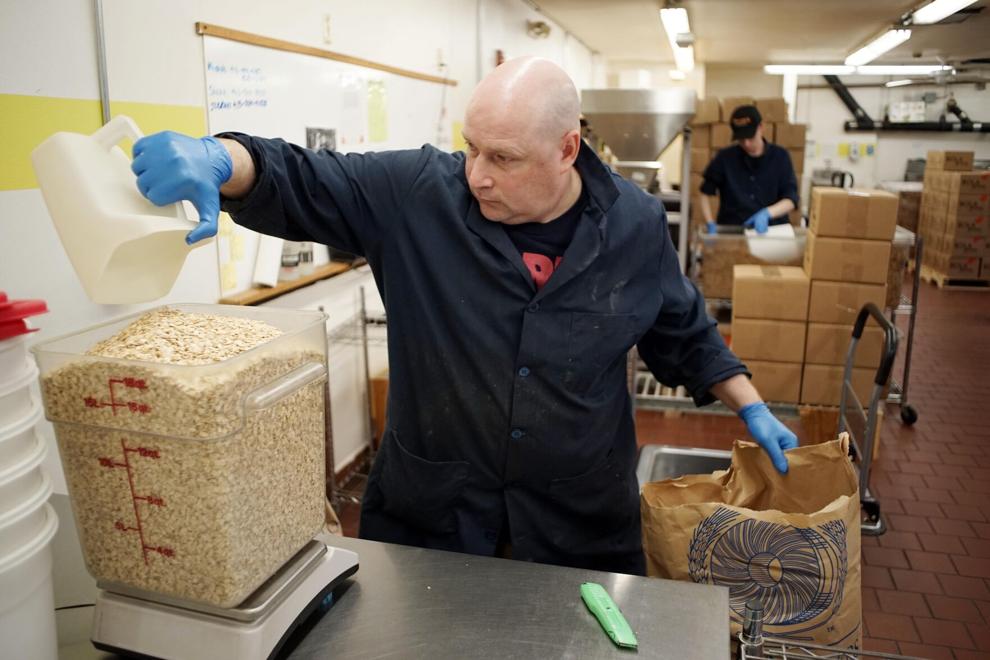 Miller says she relies heavily on and values the people who work for her, up to nine part and full timers currently; she increased staffing during the pandemic, in part because she had more work and because she knew recently laid-off restaurant workers needed jobs.
For Miller, the hardest parts of being a small business owner are the unexpected: supply chain issues, equipment breakdowns, someone not showing up to work, and trying to keep everybody happy. For the most part, "the business kind of entertains me," she notes.
"In a funny way, your time is not your own, and in another way, you create your own time. You take responsibility for what you do, what you make, for the people that work for you," she notes. "I'm so in awe that we got this far."
Miller, who grew up in Lenox and graduated from Lenox High School, looks to the future of young women in business and is concerned that much change is still needed at the basic human rights level.
"Nothing much is going to change unless we start at the beginning and give people the opportunity to have a good education, to not worry about food or whether they're going to have any, and housing," says Miller. "I recently lost an employee who moved back to Florida because, for four months, she looked for housing and could not find it."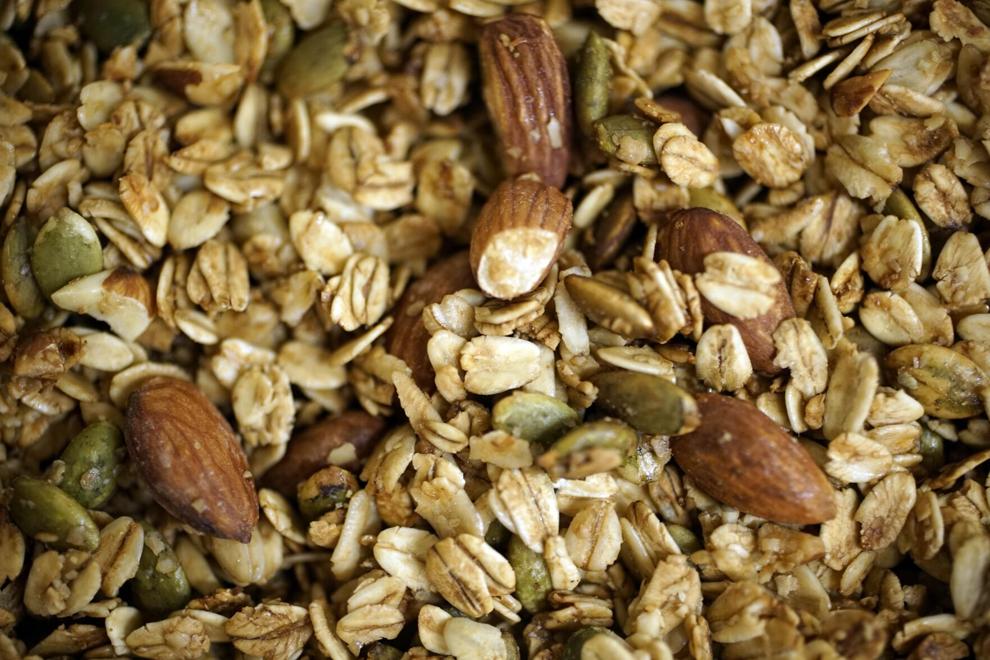 Miller is tuned into the conversation about discrimination and harassment in the workplace, but it's something she's personally removed from, having been her own boss for most of her professional life.
But, she asks, "Is it ever going to end? The misogyny, and the fear that motivates people to not respect others, is a foundational human condition unfortunately … 'Wonder Woman' aside," notes Miller.
As for undoing the status quo, "I think I kind of live it. It doesn't always make me popular, I guess you could say," Miller says. "Meanwhile, I just keep making granola, and I'm still working here. It's fun some days, and some days I want to go on vacation."
To learn more about BOLA granola, visit bolagranola.com. Check out some of her photos on Instagram at @bolagranola.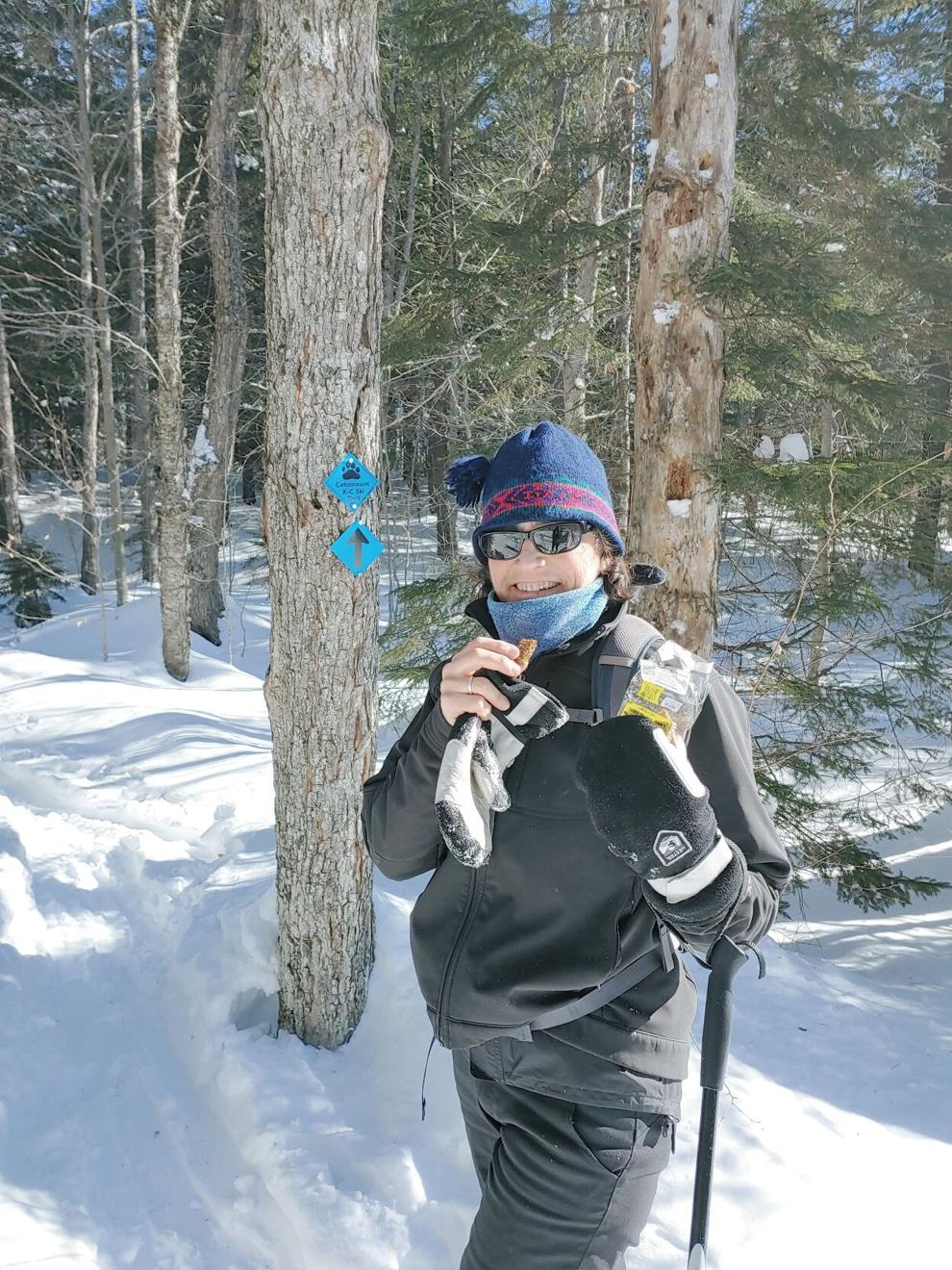 Leslie Kielson, of Battenkill Wholesome Foods
When Leslie Kielson moved to Vermont full time in the summer of 2010, she wasn't so sure about what to do for work.
Kielson had spent nearly 10 years as an anti-war organizer and a college administrator in New York City but had just moved to Vermont full time.
"I was working for a season with my wife, who is a landscape designer, trying to decide what was going to be next," says Kielson.
As they planned a seven-day bike trip around the Green Mountain state, Kielson determined that they were done with the existing sugar-loaded energy bars out there in the market.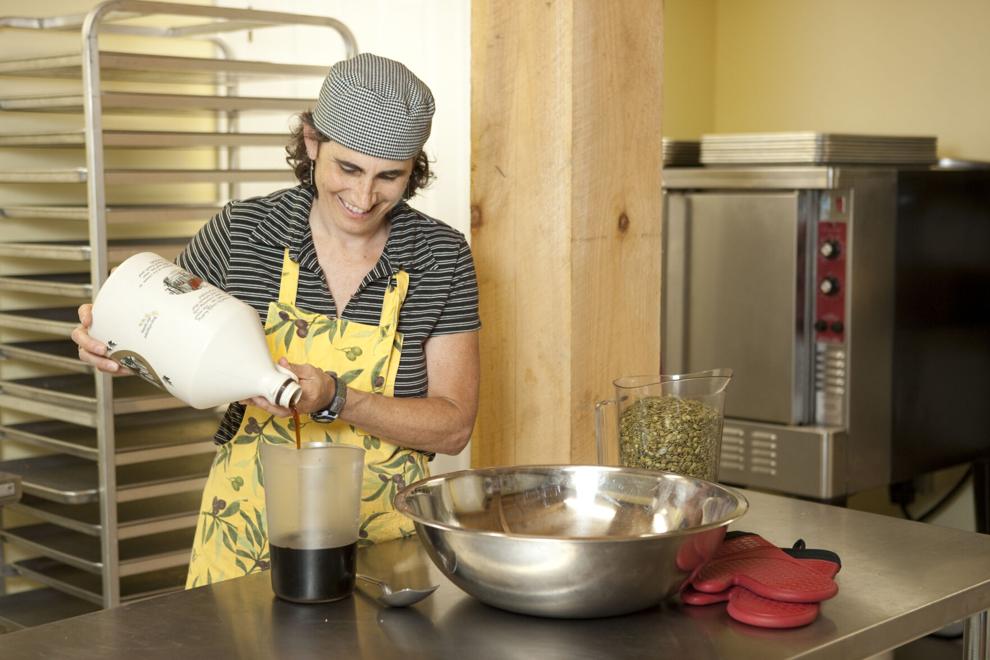 She then set out to make her own.
"I did that, and we took it on the bike trip and really were just blown away by how well it worked," says Kielson. She says it did wonders at keeping her wife's hypoglycemia at bay, too. "I had some other people try it, and they loved it."
Not long after that bike trip, Battenkill Wholesome Foods was born.
The main recipe for Kielson's keystone product, the Battenkill Brittle bar, has changed little since its inception, she says: sesame, sunflower and pumpkin seeds; maple syrup; brown rice syrup; and pecan meal.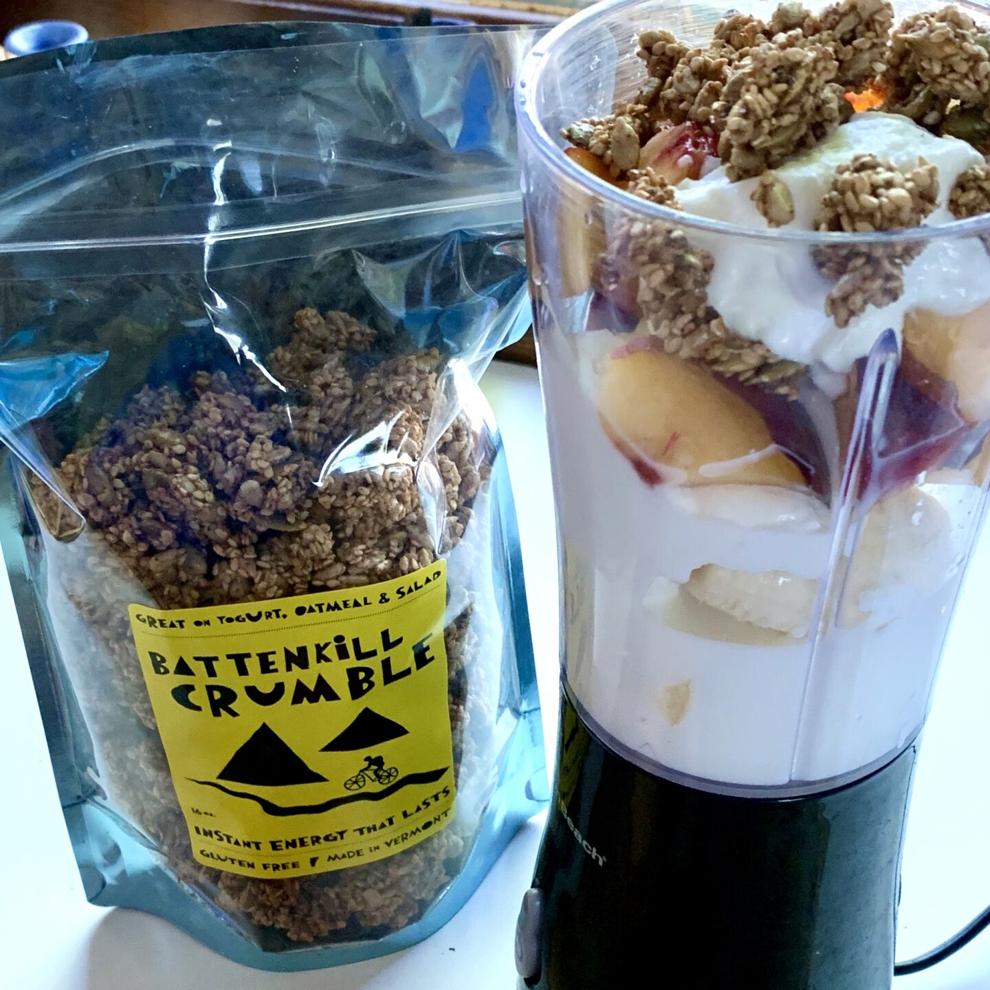 Kielson had flirted with some entrepreneurial ventures throughout her adulthood, mostly on the smaller scale, so it didn't take much to nudge her toward starting a new operation.
Battenkill Wholesome Foods had a next-to-immediate reception in the area's local health food stores, general stores and co-ops. "They all said, 'Yes,'" says Kielson.
Today, it can be found in nearly 200 locations across the Northeast.
A key in her early and ongoing success is that her product is gluten-free. Over time, the gluten-free effort has become a conscious choice for the company as it has added products. Not so, at first.
"I didn't even know what that was. At an early farmers market, somebody said, 'You know, this is gluten free. You should say that.' That ended up being a real niche for it," says Kielson.
In addition to its Brittle energy bars, it offers Battenkill Crumble and Battenkill Cereal for wholesale and retail purchase, as well as retail sales of Battenkill Cookies in Peanut Butter Chocolate Chip and Coconut Chocolate Chip, as well as gift bags and variety packs.
She ships all over the country to a base built mostly on word of mouth and personal experiences.
It's been a great 10-plus years as her own boss, she says, with her commercial kitchen in the basement of her solar-powered log home in Arlington, Vt.
"I love being able to set my own direction and to make choices based on what kind of lifestyle we want to have," she says.
That means raising a few sheep and tending to a big garden, "so I can let the sheep out in the middle of a bake when I need to on a summer day."
"I haven't pursued going into Whole Foods or Trader Joe's because I don't want to expand to where I'm just supervising other people making my products. I've kept it at a capacity that I can continue to be involved in most aspects of production," says Kielson.
Currently, she has two part-time employees.
From the get-go, Kielson says her community was vital in her success.
"When I was first starting out, I felt incredibly fortunate at being in this community in Vermont, where owning a small business is really supported by the community and by other small business owners," says Kielson. "There were so many people, store owners and other producers, who were incredibly generous with their time and knowledge, and sharing resources, and info about distributors and packaging, and the whole gamut."
Kielson says she pays it forward by advising fledgling business owners whenever she can; she recommends that they actively seek advice from their merchant forebears.
Looking to the girls of today who will be the women of tomorrow, Kielson laments the continued lack of gender equality in workplaces.
"I certainly know it can be really hard, depending upon the environment, for young women to feel like their voices are heard," says Kielson.
Says Kielson: "Owning your own business can be a great way to have that sense of control and to be able to set your own path."
Although she warns: "It can require a certain amount of grit and strength."
To learn more about Battenkill Wholesome Foods, visit battenkillwholesomefoods.com, call 802-375-2698 or email leslie@battenkillwholesomefoods.com.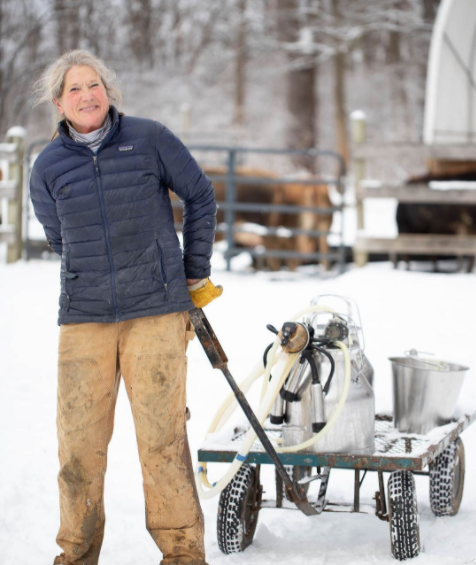 Stina Kutzer, of Gammelgarden Creamery
Stina Kutzer's family takes the phrase "farm to table" literally.
Years ago, it was routine for the small dairy farmer in Pownal to walk her fresh milk directly from her cow, Alberta, over to the Kutzer kitchen table.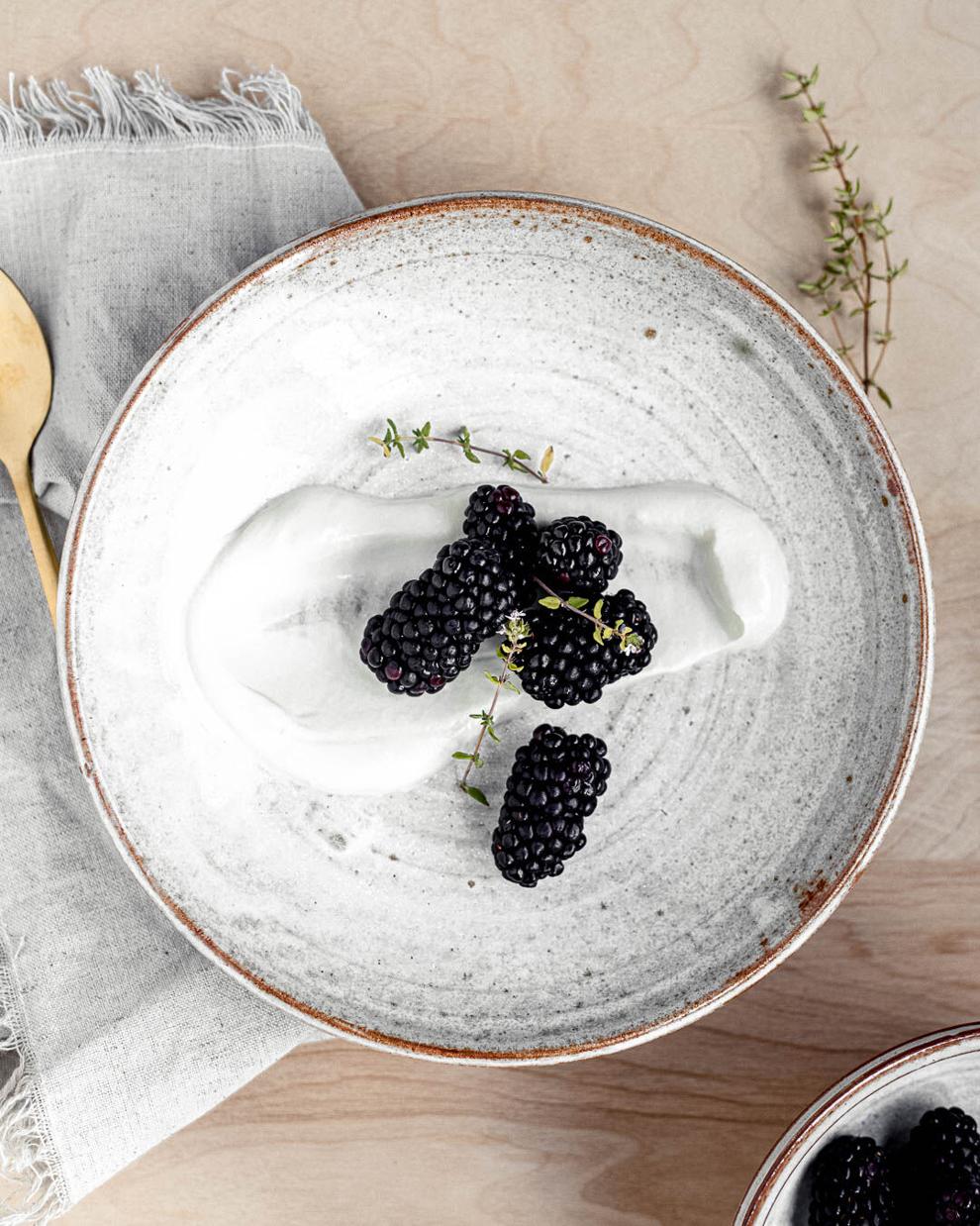 That milk helped raise son Peter, who grew to 6-foot, 8-inches, and Signe, a talented photographer and a mom herself to Eilee.
"Everybody came out alright," reports Stina Kutzer.
The family isn't the only thing that's grown over the years. Far from its simple beginnings, Gammelgarden Creamery now supplies pasteurized skyr in multiple flavors, and cultured buttermilk and butter to 20 small businesses across the Berkshires and Southern Vermont.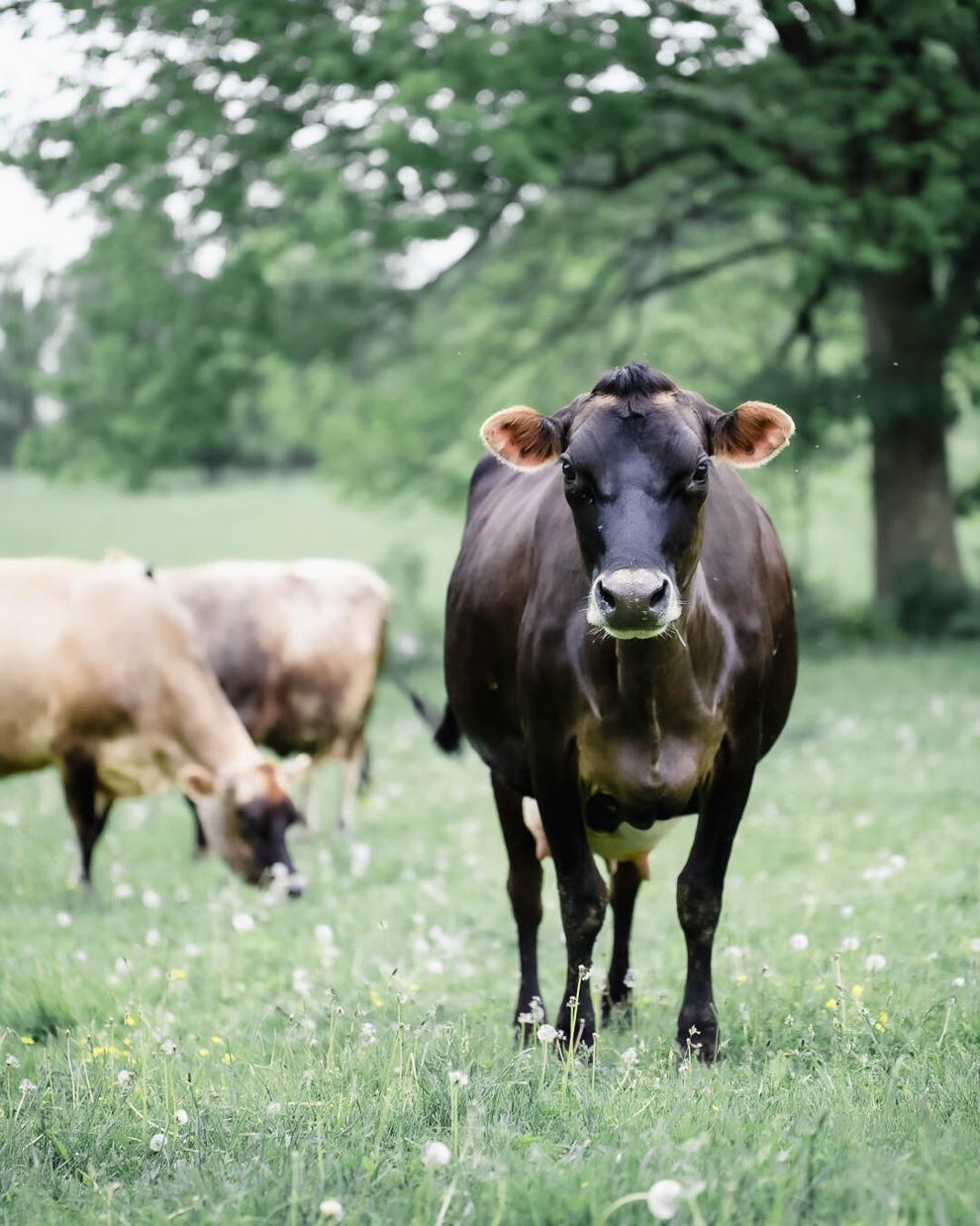 Skyr, for the uninitiated, is a thick and creamy cultured dairy product that has its origins in Iceland; Stina Kutzer, co-owner and sister Marta Willett, and Signe and Eilee, were all born in the U.S., although Kutzer's and Willett's mom grew up in Sweden.
Next door neighbors, Willett and Kutzer run the business together, with Willett handling much of the administration and paperwork and Kutzer taking care of the business end of five milking cows.
"I love the cows, but I love them from a distance," says Willett.
Signe O'Neil manages the company's social media pages, which are adorned with picture-perfect Vermont scenes, and images of skyr-laden edible spreads that would make Martha Stewart do a double-take.
Kutzer says her creamery owes its existence to Jersey cow Babette, "her little calf who had twin daughters." Kutzer explains: With cows, mixed sex twins yield sterile females. "But if you have twin girls, they're both going to be able to be bred and become milking cows."
Soon, though, the amount of product they made began to outweigh what they could consume.
"I really didn't know what to do about that. Coincidentally, I was working at Wild Oats at the time, and we lived right around the corner from Mighty Food Farm. The local food movement was just taking off," recalls Kutzer of the origins of Gammelgarden, which means "the old small farm" in Swedish.
She was beginning to make good on a longtime dream, which she had mentioned to her husband when they were first married some 30 years ago: "I always wanted a small little milk route. I'm kind of opposed to big dairy. I like the smaller, old school way."
"I guess all the stars aligned. My sister and her husband lived next door, and they helped me get this thing started, and we formed a team."
"And 11 years later we're still doing it," adds her sister.
To get up and running, the small creamery — a modest 10-foot-by-30-foot space — required local and state milk inspections. The result: Pasteurized products that hold to the same stringent requirements as dairy giants like Stonyfield.
Cows Luna, Bunny, Finale, Merci and Lulu work seven days a week, and so does Kutzer, as farming is a 365-day-a-year job. Nature and agriculture dictate the schedule.
"It is a lifestyle that my husband and I live. It's 24-7. I have horses. We have a dog. It's hard work. It's physical work. It's lonely sometimes, because the cows don't talk too much ... but I do talk to them," says Kutzer.
It's a relentless pursuit that's not for everybody. The federal Department of Agriculture reports that about 36 percent of American farmers were women, per its 2017 census.
Willet says her sister sometimes gets fed up with the toil, but then again, Kutzer probably wouldn't have it any other way.
"One of the cows she has now is named Finale, because at one point she said, 'That's it, no more!'" adds Willett. "But, of course, Finale wasn't the last calf. Even though it's a challenge, she needs it."
The workload keeps Kutzer and the others busy all week, with deliveries being carted out by Kutzer's husband as fast as they can be produced and loaded up. He does all the deliveries and distribution, with products transported in coolers.
"It's a very rewarding process. You milk the cows, you process the skyr, you put it in the refrigerator, then put it in coolers, and it's out the door. We pretty much make it and empty it all out every week," says Kutzer.
As with the entrepreneurs cited in this article, the women in charge of Gammelgarden say they owe their success, in large part, to the local community.
"They embraced us at the beginning of this, and they've stuck with us for the last 11 years," says Kutzer.
To learn more about Gammelgarden, visit gammelgardencreamery.com or call 802-823-5757.